Although Netflix's 'Surviving Paradise' breaks all bounds of its genre by bringing forth a lot of personal connections, the one between Linda Okoli and Lellies Santiago is definitely most intriguing. That's because while some of these ties stemmed from genuine care while others were mere strategic alliances, it was initially unclear where they came in as they seemed to be on different pages. We say "initially" since they'd cleared the air by the time the finale rolled around — so now, if you simply wish to learn more about their connection as well as current standing, here's what we know.
Linda and Lellies' Surviving Paradise Journey
From the moment Linda first came across Lellies in the villa during cast introductions, she felt they were on the same wavelength regarding their beliefs and thus stayed in touch throughout the day. This only increased once everyone got sent down to forest camp so as to start fighting for a spot in luxury, especially as they got to know one another better before actually deciding to stick together. Yet little did either of them know they'd soon be put to the test, only for the former to hold up her end of the bargain by positively voting for her new friend, but she later chose Sisco Williams.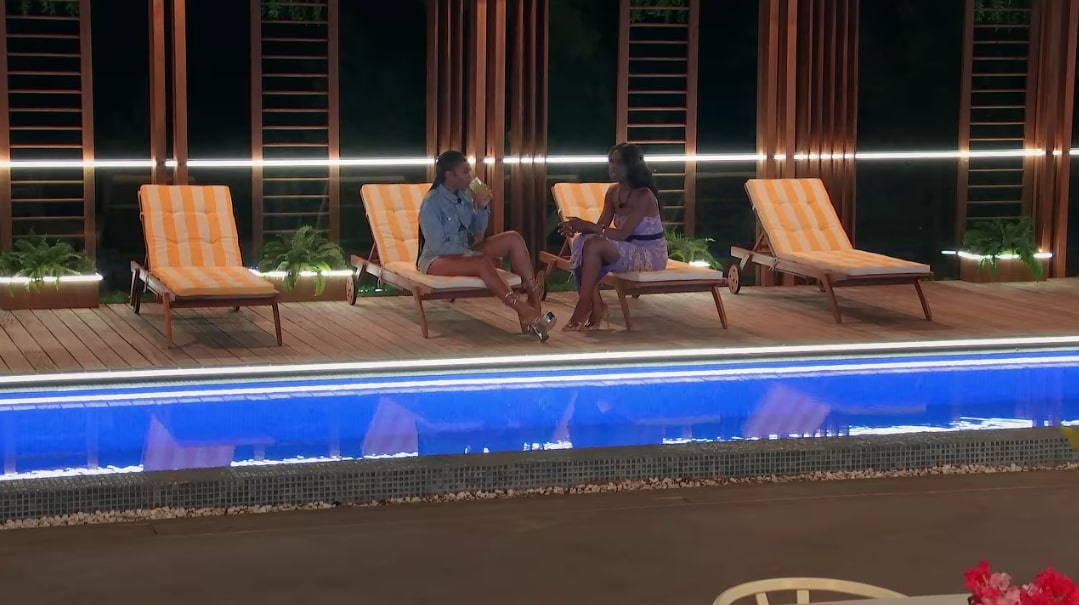 Thankfully, though, it all worked out as Lellies ended up winning her peers' vote, just to then be allowed to bring three individuals into the villa with her — she hence handpicked Sisco, Linda, and Alex. The two women subsequently shared a room too despite several others being available as they wished to be side by side for all the fun, gossip as well as games, all the while continuing to open up. But while the former was thinking, "This is a game. This is serious. I'm definitely going to use my relationship with Linda to my advantage. I got to keep her close to me;" the latter was truly sharing her vulnerable side.
Linda told Lellies, trusting her wholeheartedly, "I'm not going to lie, I'm glad I have you 'cause I mean, since day one, it's been like, at least that's my girl. I'm a competitive person, so I can get really in my head. When I get in my head, I can get very wired and come inward… I feel like this game will have you thinking, overthinking. I'm a huge overthinker. I think a lot of it has to do with how I grew up [with bullying]… 'Are you good enough?' 'Do you belong here?'… So, having you here has been so encouraging because you remind me of all the amazing people I have back home. I'm just very grateful for that."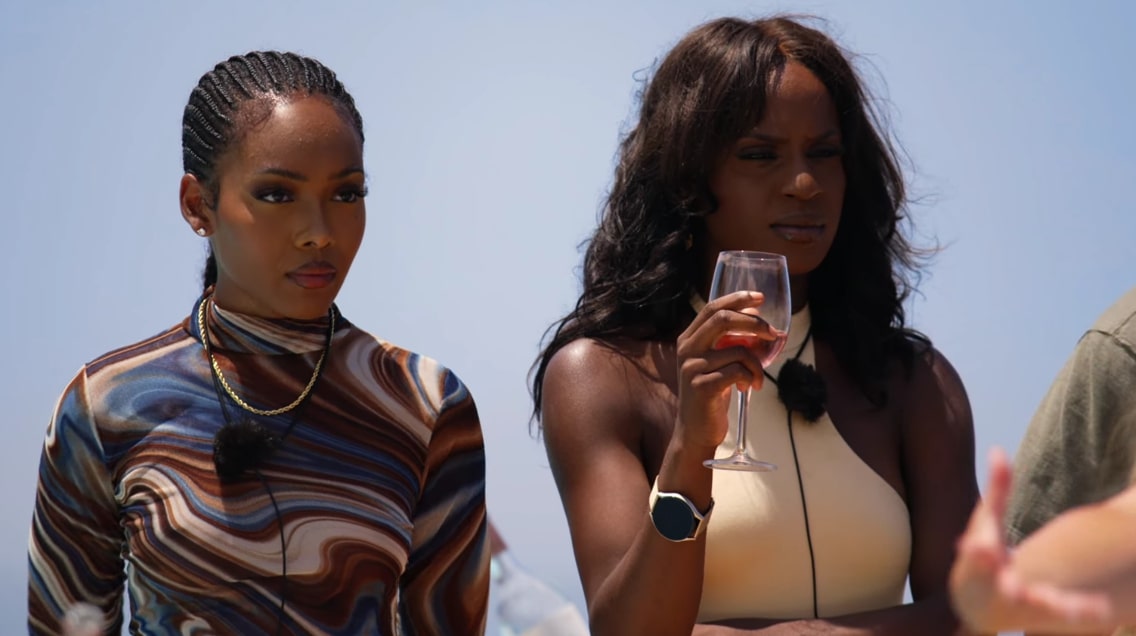 But alas, when the time came in the following voting session for Lellies to pick someone from her crew to return to camp, she decided on Linda to make her tie with Sisco, completely shattering her heart. The outsiders then decided on the latter to come with, yet of course, the news of her safety didn't really make this young radio personality happy as the person she considered a friend had betrayed her. No matter how much the former thereupon tried to reason that she was playing the game since she knew what the final outcome would be made the situation okay, which others tried taking advantage of.
However, because Linda and Lesllies had actually bonded, they drifted back together as others' schemes started to take shape, following which the public personality gradually earned back the lost trust. The duo subsequently did go through a couple of ups and downs side by side prior to returning to luxury, only to then end up in a position where they'd have to decide who amongst them would go to the camp just as the finale approaches. The truth is this wasn't an easy decision for either, especially as they both had their noble plans on what to do with the winning prize fund, yet once again, selfless Linda ended up taking a backstep for her friend even though she didn't want to.
Are Linda and Lellies Still Friends?
From what we can tell, of course, Linda and Lellies are still as close as ever considering the way the finale actually panned out, with them both ending up in the top four alongside Shea Foster and Gabe Dannenbring. The former was then crowned winner via a vote of 6-4 from the eliminated individuals — runner-up Shea with no other competition — following which she was given another choice. This time, she could either be selfish and raise the prize fund to $250,000 all for herself or split the existing $200,000 pot with anyone of her choice, and she obviously chose to do the latter with her Lellies.
No matter what, it was a genuine friendship from her side, and so Linda wanted to do whatever she could to help Lellies since she needed the money for her father's medical bills. The latter did try to refute because she knew her friend's goal was extremely personal too – she wanted to set up an organization to help those youngsters being bullied feel safe – but just couldn't. Therefore, Linda and Lellies both walked away with $100,000, a once-in-a-lifetime experience, as well as incredible friendships — the last aspect is evidenced through their social media presence in the form of mutual follows, consistent likes, and a few comments.
Read More: Are Taylor and Shea From Surviving Paradise Still Together?