If there's one thing nobody can deny, it's that the most meaningful and significant relationships often materialize in unexpected situations when neither party is even looking for such connections. Yet we never expected this could happen in the form of love within survival competition series' too, only to be surprised by Taylor Brielle Olympios and Shea Foster in Netflix's 'Surviving Paradise.' So now, if you simply wish to learn more about them — from the way they first came across one another to their potential personal standing these days — we've got the necessary details for you.
Taylor and Shea's Journey
From the moment Shea stepped into the luxurious oceanside villa during cast introductions and saw Taylor, he was attracted to her in every sense of the term — beauty, charisma, smile, he saw it all. It thus comes as no surprise he not just unabashedly flirted but also made genuine efforts to get to know the real her once they got down to forest camp, even if they weren't always in the best of moods. "You can forget the game. Taylor is a ten out of ten, a dime, a one-of-a-kind," he said on day two itself, making it clear he was more focused on her than on strategizing amongst others.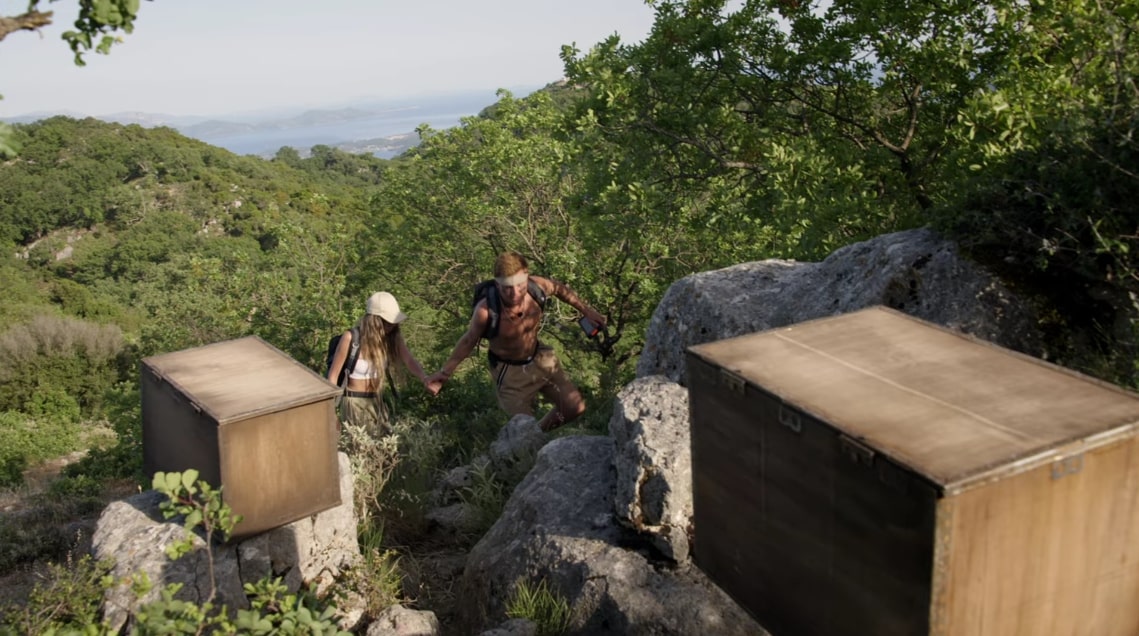 In fact, while Taylor did briefly speak to Francisco "Sisco" Williams regarding an alliance, Shea remained kind of a free floater by just trying to build authentic, true friendships with almost everyone. That's why he never once hid his feelings or the fact she would probably always remain his priority, especially as she soon began giving him the same attention and got a rather unofficial thing going. Though the point at which they really bonded was during the initial survival drop after the first voting — she'd fearlessly volunteered to complete the task and he'd followed suit so as to get some alone time with her, only for it to actually work out.
However, things quickly changed as Taylor was subsequently voted into the villa for her and Shea's selflessness to get some vegetables in camp, essentially forcing her to leave her partner behind. The duo hence had a bit of trouble adjusting to their new since they'd grown attached, as made evident by their consistently either talking or thinking of one another — it wasn't out of sight, out of mind. The prime examples are her offering up her space in the villa for him after he refused the opportunity to switch places with Hayley Smith-Rose in a twisted mind game and him picking her flowers to give during a voting session to show he still cared.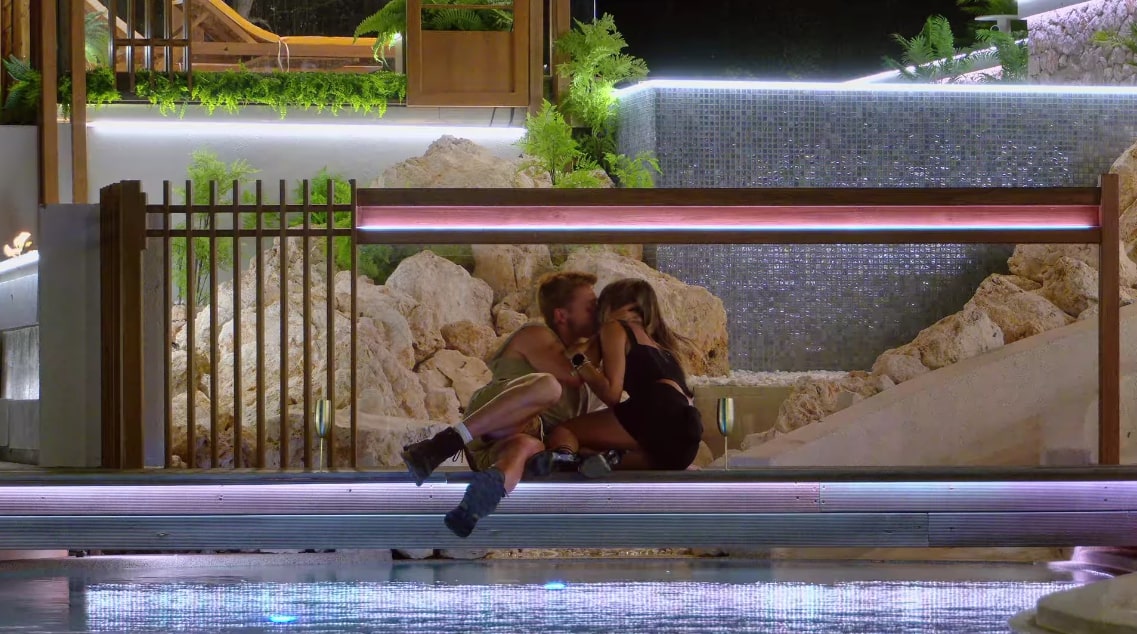 Therefore, it took nearly ten days, yet Taylor and Shea finally managed to reunite once his authenticity and chivalrousness with not only her but also everyone else finally earned him a spot in the villa. So, of course, the duo wasted no time in reiterating their intentions as well as sharing their long-awaited first kiss before the latter had even showered — he might've been stinking, yet she didn't care. They then shared a bed too, which just helped them recognize they were in love — a couple more days and they professed it to one another too, only for their happiness to suddenly come crashing down.
Are Taylor and Shea Still Together?
After all, that's the moment all cast members were asked to split into pairs -Taylor and Shea obviously chose each other- unaware they would then have to send one half back to camp just before finals. This time, the former offered to sacrifice herself and was more than ready to fight for it, but her beau didn't even question her decision or argue with her, which definitely left a bad taste in her mouth. They thus parted ways on rather rocky terms, especially as she was subsequently eliminated, only for his sincere apology once she made her anger clear during the finale to make everything okay.
It hence comes as no surprise that Taylor and Shea actually remain on great terms even today, as made evident by their social media presence — they often interact in likes or comments. Nevertheless, because neither the influencer nor the private jet broker has since confirmed or denied their relationship status, it's unclear whether their romance is still ongoing. "Unclear" because we have to consider the fact that this show was filmed in the summer of 2022, and this incredible duo hasn't really been seen in the same place since, although we do still have hope because their connection was as real as it could be.
Read More: Linda Okoli: Surviving Paradise Winner is Now A Radio Personality