Although Netflix's 'Surviving Paradise' is admittedly a competition series wherein only the best of the best make it far, it is definitely not what it initially sounds like in any way, shape, or form. That's because the things contestants need to endure for a chance to walk away with a massive cash prize mostly revolve around adjusting to a bare camp deep in the woods — the paradise comes later, and that too only with alliance/trust votes from fellow participants. In other words, this is essentially a social experiment to uncover the extremes one might go to for money — and now, if you wish to learn precisely how much of it is authentic, here's what we know.
How Real is Surviving Paradise?
From the moment Netflix's 'Surviving Paradise' was first announced to the world in early 2023, it has unequivocally been billed as an unscripted, variety entertainment survival reality series. This, in essence, indicates that not a single crucial facet is directly controlled by professionals — the cast is never handed any pre-penned dialogues and/or specific instructions on how to play out a situation so as to make them come across exactly as who they are. However, if we're being honest, since original shows such as this do utilize a lot of resources in terms of energy, money, time, as well as personnel owing to its sheer scope, there are a couple of gray areas.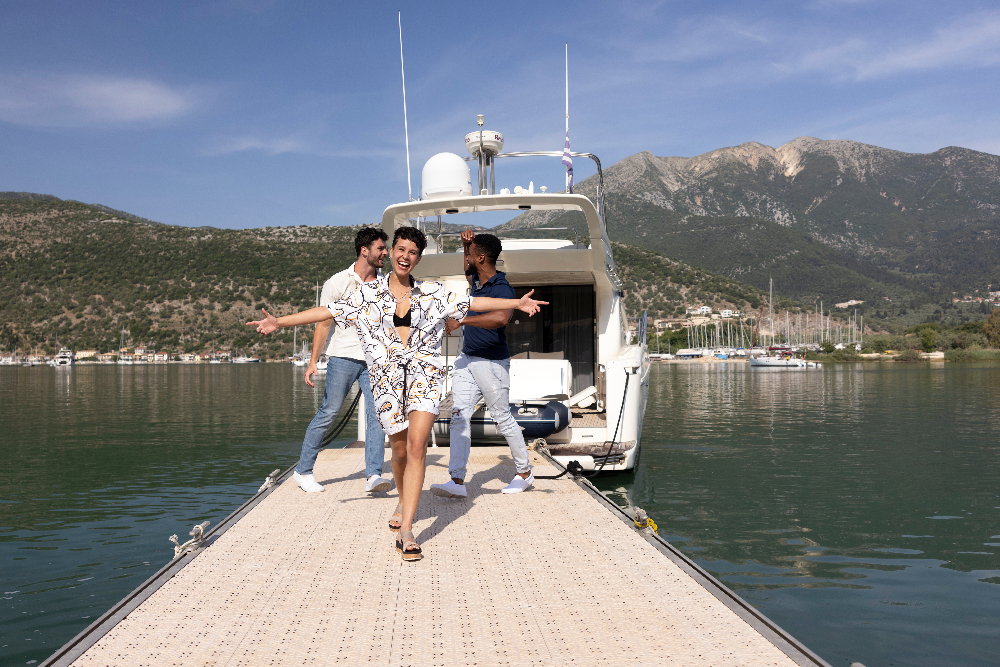 The first gray area is actually indirect producer interference to push at least a couple of different narratives simultaneously to keep the audience engaged for bingeability plus long-term success. They ostensibly do not conceive any personal circumstance from the ground up, yet they may nudge contestants to pursue particular topics of conversation at specific points or have sudden "survival drops" and voting rounds to create drama in the most natural sense. The minute they see momentum slowing down, they probably do move ahead with such conceptual aspects, but they have no hand in the way things pan out or the real, honest emotions displayed.
Then there's the indisputable truth of careful staging (planning) throughout the filming process, especially as it allows creators to capture the best audio, video, and overall content quality for us. This essentially refers to the daily efforts they put into the placement of cameras around the seemingly designated activity areas, such as the open space in camp, the clearing near the toilet, and the rooms, bathroom, pool, etc. in the villa, to document every critical moment. That's how we got to witness Tabitha strategizing with different people in different spots in different manners as well as Shea and Taylor confessing their love for one another in the most beautiful setting.
There's also planning in terms of the whole primary conceptualization of the program itself, but that obviously goes without saying. So, the last thing we need to touch upon is the completely and utterly unvoidable interference in post-production, that is, editing. We say unavoidable because this is the only means for a producer to effectively bring together a smooth flow amid the different time junctures, plot points, and cast narratives for our sheer entertainment.
Therefore, despite the various likely gray areas, Netflix's 'Surviving Paradise appears to be as unscripted as possible because no personal exchanges, feelings, or motives are pre-planned or unnatural. Nevertheless, we need to clarify that you should always take any such reality show with a grain of salt since you never really know how much manipulation (if not manufacturing) producers are actually responsible for.
Read More: Is Bachelor in Paradise Scripted?