Yielding the floor to those who generally fade into the background, 'Lizzo's Watch Out for the Big Grrrls' follows pop-star Lizzo searching for the right people who can join the ranks in her dancing troupe. As the singer, songwriter, actress, and rapper searches for trained dancers to accompany her on tour, several revelations and heartfelt moments come to the fore. The 13 women relish in their abilities as they break down the shambles of convictions and create history in the body positivity movement by giving themselves to their craft completely. Released in 2022, the Amazon Prime reality television show features the reverence of womanhood and togetherness. If you're also curious to find out where the contestants are these days, look no further because we've got all the information right here!
Where is Jayla Sullivan Now?
Emerging victorious and earning a spot as a backup dancer for Lizzo, Jayla Sullivan has continued to exponentiate her career. Based in Portland, the dancer, burlesque and drag performer has repeatedly used her voice to advocate for transgender rights. Having made her exit from the show, Jayla accompanied Lizzo to the South by Southwest festival in Texas. Not just this, the reality star has also earned wide renown for her flair and ability to express herself freely.
From getting recognized for her contribution to the transgender and nonbinary community at the 48th People's Choice Awards to sharing the glory of an Emmy award, Jayla has steadily climbed the ladder of success. At 34, the reality star has also presented Lizzo at the Grammy Awards. In addition to performing as part of Lizzo's Big Grrrls Squad at several events, Jayla is also performing at the Diva Drag Brunch in Portland. Apart from exuding flamboyance on the stage, Jayla likes spending time with her family and loved ones.
Where is Sydney Bell Now?
Growing up around theatre and television, Sydney's love for dancing dates back to when she was a toddler. As the only African-American plus-sized cheerleader in high school, Sydney had to overcome bullying too. Nevertheless, with her parent's support, Sydney has continued to excel as a dancer and performer. After competing to be a backup dancer for Lizzo, Sydney's growth has expanded manifold.
From appearing for makeup and fashion brands to walking at the Emmys, Sydney's growth trajectory continues to spike. At 24, the star has made an appearance in publications like Essence, Cosmopolitan, and Vogue. She is also a model for BYX Professional Makeup and a brand influencer. Still true to her dance roots, Sydney has appeared as a backup dancer for Lizzo and Queen Latifah. Apart from working, the star divides her time between Houston, Los Angeles, and New York. When Sydney isn't engulfed with work, she likes to spend time with her family and partner, Justin Burrell.
Where is Charity Holloway Now?
Having faced consistent backlash for her body proportions, a young dance-obsessed Charity had almost given up on the craft. However, the reality star didn't despair for long and picked herself up. Now in her 30s, Charity hasn't just been a part of an Emmy-winning reality show but has become an inspiration for countless others. Once a marketing executive, the Winston-Salem State University graduate has grown her plus-size dance troupe and continues to live out her dream as a dancer and choreographer.
Inspired by a Bible verse that advises watering a seed and watching it grow, Charity's dance troupe 4Thirty-Two, is just one of her many achievements. The star has also appeared on 'Saturday Night Live' and participated in Project Full Out. Charity's success has also been featured in several renowned publications. Charity has also appeared on 'Shake My Beauty,' and is a Memmo creator. On the personal front, Charity continues to enjoy the fruits of her labor with her friends, family and loved ones.
Where is Arianna Davis Now?
Gaining proclivity in ballet, tap, and jazz, Arianna had gained proficiency in dancing different styles since she was two years old. Having appeared on the hit reality show, Arianna was eventually picked to tour with Lizzo. However, a recent turn led Arianna and two former backup dancers to file a lawsuit against Lizzo, her production company Big Grrrl Big Touring Inc., and Lizzo's dance team captain, Shirlene Quigley.
The case against the acclaimed pop star includes accusations of sexual, religious, and racial harassment. The star known for giving impetus to body positivity has also been alleged to discriminate against Arianna Davis for gaining weight. Apart from getting embroiled in a major controversy, Arianna has also appeared on season 2 of 'Lizzo's Watch Out for the Big Grrrls.' After the lawsuit came to light, Arianna deleted her social media and kept her life under wraps.
Where is Ashley Williams Now?
Using her striking abilities to wow everyone, Ashley has consistently incorporated her levity and jovial nature into her performances. After the show came to an end, Ashley also joined Lizzo's backup dancers and has been touring with the pop star since then. While dancing is still instrumental in Ashley's life, the star is also growing as a brand influencer and social media creator. In addition to posting on YouTube and Instagram, the Livingstone Graduate is approaching her 30s. When Ashley is not preoccupied with work engagements, the former makeup artist likes to spend time with her parents, family, and friends.
Where is Asia Banks Now?
The juxtaposition of dexterity and glamor allowed Asia to put her best foot forward on the show consistently. Naturally, even after walking out of the show, Asia got picked up to become a backup dancer for Lizzo. The Alabama State University alum who was the captain of Honey Beez, the school's plus-sized dance team, is also a pioneer for mental health awareness and body positivity. Having gained a major following, Asia has also become an Instagram creator. In her late 20s, the star is also a model for renowned brands and continues to enjoy her success with her friends and family.
Where is Kiara Mooring Now?
Defining herself through her art, Kiara's subject knowledge of hip hop, contemporary, afro beats, heels dance, and jersey club movement allowed her to coalesce different influences in her performances. After leaving the show, Kiara also joined Lizzo's backup dancers. The reality star has also become an Instagram and TikTok creator. Not just this, Kiara has also become a model and brand influencer and takes dance classes. Gaining her appreciation for music and dance from her parents, the star in her late 20s continues to appreciate her dear ones.
Where is Moesha Perez Now?
The New-York based off-Broadway stylist, costume designer, and dancer has perfected her movements in hip hop, street jazz, and voguing forms. With decades of experience, Moesha firmly believes in body positivity and is also an advocate for the LGBTQIA+ community. Along with her big family, the star in her 20s also works as a costume supervisor, wig designer, singer, and meditation instructor. The social media creator has also appeared on MTV's 'Wild 'N Out.'
Where is Isabel Jones Now?
With biracial parents, Isabel soon learned the vivacity of intersectionality but didn't get to see the same diversity elsewhere. Nevertheless, the star grew up surrounded by dancing and watching Korean idols. Throughout her formative years, Isabel worked on different forms like modern, jazz, hip hop, and ballet. In her late 20s, the reality star advocates for body neutrality and hopes to achieve more milestones through content creation on TikTok, Instagram, and YouTube. In addition to modeling, Isabel is also a part of the KCON Los Angeles convention.
Where is Jasmine Morrison Now?
The New York-based mother of two took a chance on her abilities after applying for 'Lizzo's Watch Out for the Big Grrrls.' Nevertheless, the reality star has enhanced her portfolio and continues to grow as a dancer, teacher, and choreographer. With a burgeoning following on social media, Jasmine also reviews products for several brands. An advocate for mental health, Jasmine has also appeared on the 'Creatives Unscripted Podcast.' In her 30s, Jasmine is also the CEO of Star Legacy Dance Center in New York and an instructor for the Everdance App. Along with her daughters – Melody and Chloe, Jasmine hopes to inspire countless young girls.
Where is Crystal Williams Now?
Another person who has accused Popstar Lizzo of unfair treatment is Crystal. While her performance on the show earned her a spot in Lizzo's dancing troupe, things quickly turned awry. With Arianna Davis and Noelle Rodriguez, Crystal also accused Lizzo of mistreating dancers. The lawsuit details that Lizzo's tour manager fired Crystal in a hotel lobby after she spoke up at a meeting and asserted that the dancers were not drinking before performances. In her late 20s, Crystal also retired from social media after getting embroiled in the controversy.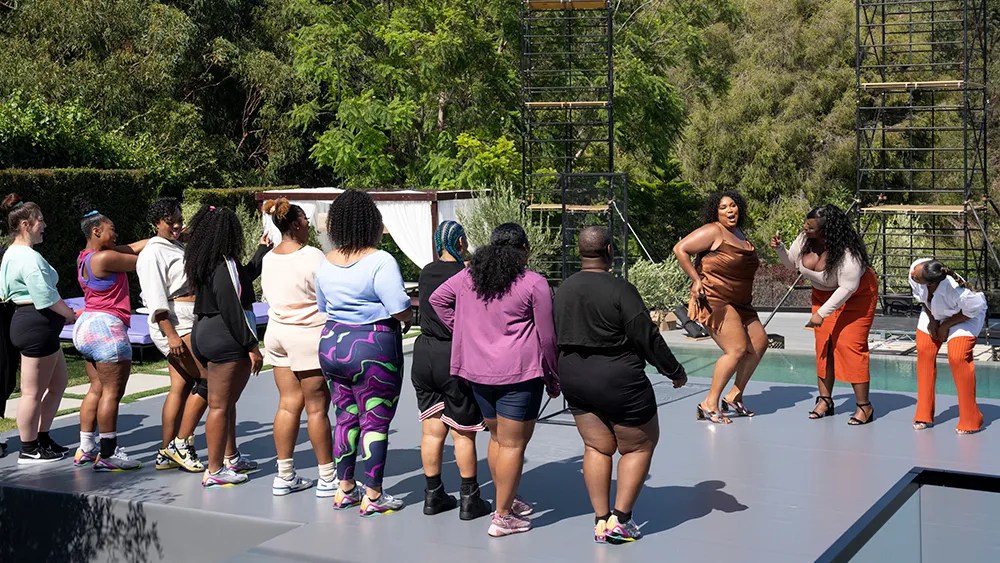 Where is Kimberly Arce Now?
Despite departing from the show quite early, Kimberly has continued to highlight her passion for dance and creation in several ways. Having appeared in the short film, 'Totally Wrong,' Kimberly continues to find new avenues of expression and success. While the star refrains from divulging her private and professional details, she embraces new challenges with her family and friends.

Where is Ki'ana Rowland Now?
After making her exit from reality television, Ki'ana has continued to explore her creativity. From working as a choreographer and dancer to performing locally, Ki'ana aims to keep on excelling at her craft and highlighting her abilities. On the personal front, Ki'ana remains just as busy with her friends and family. The loving aunt and sister regularly take to her Instagram to post about her nieces and nephews.
Read More: Best Dance Movies