'Love in the Sun' is a romantic drama that revolves around an app developer Alana, who lives in Chicago and is not on great terms with her father, who stays in Florida. Exceptional in her work, the only hindrance in Alana's latest project is the lack of funds, and she pulls out all stops to collect it. Amid all this, Alana's overtly sweet boyfriend proposes to her, out of nowhere. After initial hesitation, Alana accepts the proposal but is skeptical about the future of their relationship as she finds it too good to be true.
She, however, grabs the opportunity to go down to Florida and share the news with her estranged father, Michael. Upon reaching, Alana learns that her father's seaside inn is suffering financially, and he is striving to keep it up-and-running. Alana embraces her hometown and is awestruck by its beauty. One fine day, she bumps into an old flame from college, Kai, and is instantly smitten by his charm and wit. The two work together to help Michael host a local festival. Sparks fly. Soon after, Alana's boyfriend comes to town, and chaos ensues. Who would Alana choose?
A part of Hallmark's Countdown to Summer lineup, 'Love in the Sun' released as a Memorial Day special. Rich Newey is at the helm of the film, while Joie Botkin has penned the script. The movie was appreciated by the Hallmarkies, for the effortless performances, polished cast and also for its vibrant and eye-catchy visuals. But where was it filmed? You may ask. Well, here's everything we know.
Love in the Sun Filming Locations
Initially supposed to film in Hawaii, the cast and crew of 'Love in the Sun' ultimately flew to Florida, the United States. Home to the Miami metropolitan area, Florida is the third most populous state in the U.S. The atmospheric advantage, workforce and infrastructure, coupled with tax benefits to some extent, is the reason why the location scouts decided to choose Florida as the filming location. Here are the specific locations.
St. Petersburg, Pinellas County
Filming of several scenes in the movie took place at Fort De Soto Park, in St. Petersburg. Also known as Florida's Sunshine City, St. Petersburg is located in the Pinellas County.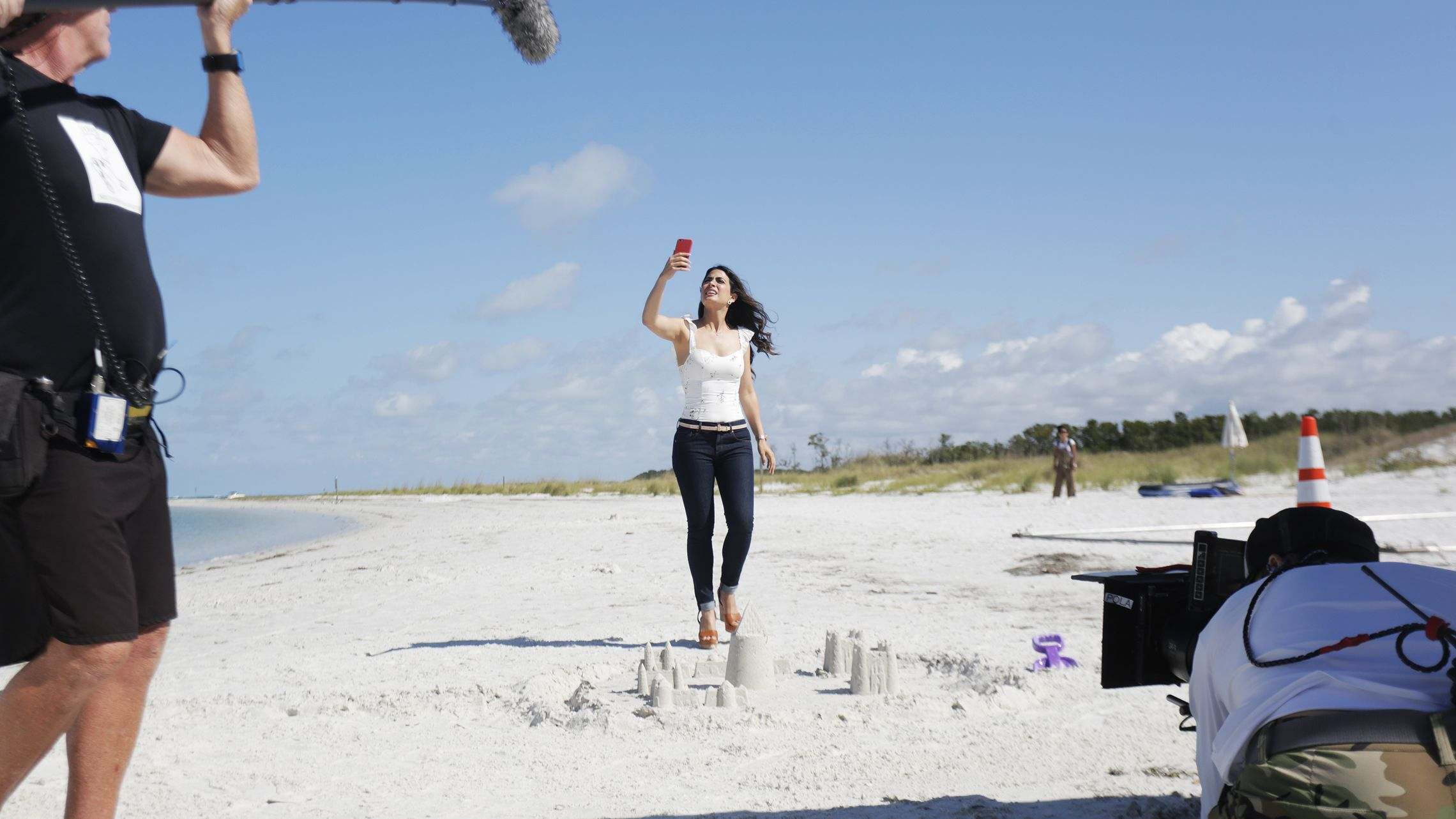 The movie's lead, Emeraude, shared a picture from the beach on her social media profile. In the caption, she wrote "Paradise on set." Indeed!
https://www.instagram.com/p/BwFDrnlgSW6/?igshid=1839l08e4bat
Here is a compilation of behind the scenes pictures/video, which features the lead cast, clearly having a fun time playing with water and posing for the cameras, on location.
https://www.instagram.com/p/BwaboyMA_kC/?igshid=u6sginw3jht9
Shawn Christian, who plays Alana's father, shared a video informing the audience of a wellness treatment center he just discovered in St. Petersburg.
https://www.instagram.com/p/Bxhz9uqHM0P/?igshid=gwm7i7juv7ck
Safety Harbor, Pinellas County
At just a 20-30 minutes drive from St. Petersburg, Safety Harbor, located in the Pinellas County, doubled up as a filming location for a few scenes in the movie.
https://www.instagram.com/p/BwVnbitAP9D/?igshid=kgy9q0yh1xhh
Here's a post by the Safety Harbor Government, confirming that Safety Harbor's Waterfront Park was the backdrop of several scenes in the movie.
Betsy Graver took to her Instagram to share a picture on her way to the film-set in Safety Harbor. The caption depicts her love for Otters.
https://www.instagram.com/p/Bvc5AXhjn19/?igshid=vm49qzpdrhjm
She also shared a picture announcing her role. Betsy Graver essays the character of Leigha in the movie.
https://www.instagram.com/p/Bvby14jBCH-/?igshid=vjbj73aqllrc
Treasure Island, Pinellas County
The famous Sunset Beach in Treasure Island, Pinellas County, which is widely known for embracing the LGBTQI+ community, was used to shoot a few scenes in the movie.
https://www.instagram.com/p/BwalKp8hyfN/?igshid=1n8czp7m0ncn9
Here's a picture shared by Betsy Graver, clicked on the set in Treasure Island.
https://www.instagram.com/p/BvzskRmhuYu/?igshid=tiiav8ojw1ca
Another one.
https://www.instagram.com/p/Bvxo8z0hel_/?igshid=oebn4vh8q93q
Florida is popular among the tourists because of its multi-faceted and diverse culture comprising the European, African, Latino and Cuban communities, energetic nightlife, architectural heritage and many other things like beaches, theme parks, multi-cuisine restaurants, alligators, and of course, lots and lots of sunshine.
Love in the Sun Cast
Emeraude Toubia essays the character of Alana, an app creator who likes keeping to herself. You may recognize her as Isabelle Lightwood from the supernatural drama series 'Shadowhunters.' She has also won multiple beauty pageants. Tom Maden plays the role of Kai, Alana's love interest. His other film credits include 'Scream' TV series, ' '13 Reasons Why,' 'Parenthood,' etc. Shawn Christian joins the cast as Michael, Alana's ingenious father. Having worked in many films and shows, Shawn is best known for 'Summerland,' 'Tremors III,' 'Spanners,' and 'Days of Our Lives.'
The members of the supporting cast are Cindy Karr as Beth, Betsy Graver as Leigha, John W. Wright as Evan, Diana Garle as Sam, Ashley Jones as Renee, Frank Oakley III as James, Laura Cianciolo as Golfer, Demi Castro as Shop Owner, Steve Heinz as Bike Rider, Yvana Hepburn-Bailey as Office Professional, and Cindy Karr as Beth.
Read More: Best Hallmark Movies on Netflix