TLC's '90 Day Fiancé' features some highly unique couples each season whose stories to the altar are often filled with various ups and downs. After all, hailing from different countries is one hard obstacle to overcome for any couple, especially when one of the partners has to leave everything behind and start a new life. In season 10 of the reality show, we saw something similar happen to Manuel and Ashley, whose story helped them become a significant topic of interest for the public. As such, people are quite eager to learn what they can about the two, and we are here to share what we know about the same.
Manuel and Ashley: Where Are They From?
The TLC star Manuel actually hails from Quito, Ecuador. At the time of his appearance on '90 Day Fiancé,' he was 35 years old and worked as a construction worker. He had been initially hesitant to leave his home country, given that he had never left Ecuador before. However, Ashley was able to convince him that he would be able to find a job easily in the USA. That said, he also did not know English at the time of the start of the TLC show production of season 10.
As for Ashley, the African-American woman hails from Rochester, New York, and appeared in the TLC at the age of 32. She enjoys dancing, poetry, and learning new things. However, her most defining trait seems to be her identity as a witch. Her skills as a self-proclaimed include tarot reading, astrology, and shadow work. Her belief in the occult is what prompted her to follow up on one of her dreams and travel to Ecuador.
Manuel and Ashley: How Did They Meet?
Manuel and Ashely met for the first time when the latter traveled to Ecuador when she was studying for her undergraduate degree. The two met about ten years before appearing on the show on New Year's Eve. According to Ashley, Manuel came up to her and asked her to dance, which started what she claimed was a loving relationship. While describing her partner, Ashley claimed that Manuel's skin was a beautiful color that reminded her of a mixture of "peanut butter and cinnamon."
Additionally, Ashley gushed about Manuel's hair, claiming that it was "luscious, black hair that just bounces and is so full." From the moment they met, the two were "inseparable" and ended up getting engaged only a week after meeting each other. The two apparently then tried to maintain a long-distance relationship, but it seemingly did not last. Hence, the two parted ways and did not start dating for almost seven years.
However, after only a week after Ashley had seemingly broken up with a long-term boyfriend, Manuel ended up messaging her. This reignited the spark between them, with Ashely easily admitting that Manuel was a ladies' man in his 20s but had also become her what-if man. This prompted Ashley to travel to Ecuador in September 2020. As soon as the two reached their AirBnB, where they had to quarantine, Manuel once again proposed with a ring.
Manuel and Ashley: Future Prospects
For Manuel and Ashley, there are certain aspects of each other's lives that they had to familiarize themselves with after meeting up in the USA. For the Ecuador native, his fiancée's identity as a witch seemed like a sore point, given that he had seemingly been brought up in a highly religious environment where such practices are frowned upon. Hence, Ashley was quite nervous about how he would react upon seeing her in action.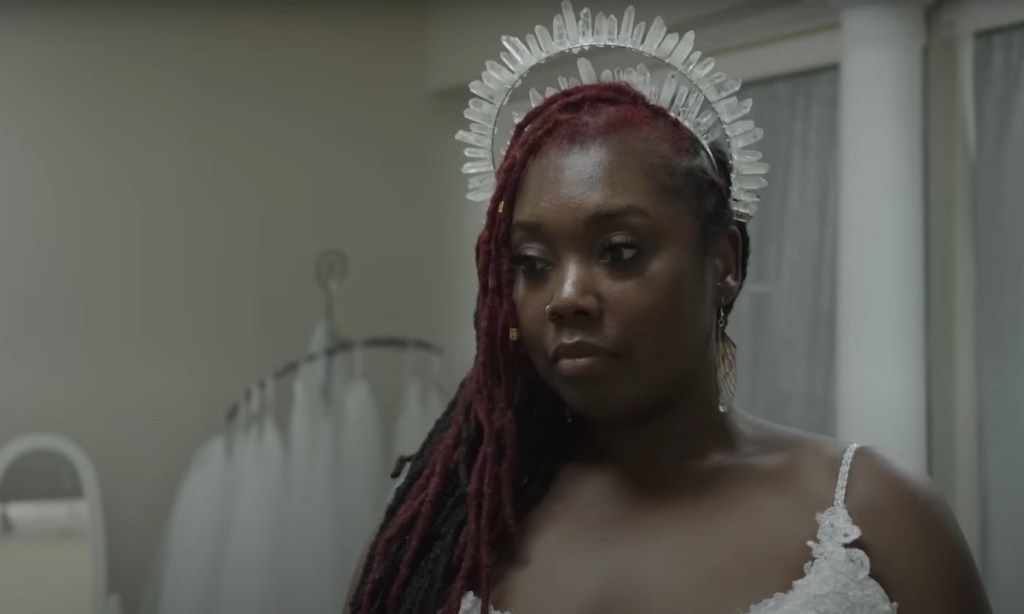 In turn, Ashely and her friends were concerned about the fact that Manuel had not told his mother that he was traveling to the USA, as they were unsure about the reasons behind it. According to Ashely, her fiancé had apparently kept his mother in the dark only to not make her nervous about traveling. That said, there were certain other concerns that made many people wonder about the longevity of their relationship.
For starters, Manuel does not know English, and the language barrier was likely to be an issue. Additionally, his travel plans had been delayed to the extent that he was landing in the USA just the day before his K1 visa was set to expire. The fact that Ashley was unable to communicate with him during the last leg of his journey when he was going through the immigration process also made her wonder if the universe was telling her not to go through with her plans when it came to marriage.
Read More: Nick and Devin From 90 Day Fiancé: Everything We Know