If there's one thing absolutely no one can deny, it's that the possibility of us creatures on Earth not being alone in this universe has been a point of intrigue, debate, and mockery for decades. However, James Fox's original documentary 'Moment of Contact' (2022) essentially solidifies this narrative by exploring some of the most convincing evidence of extraterrestrial existence yet. Amongst them is actually the allegation Marco Eli Chereze died upon being scratched by an alien in 1996 — so now, if you simply wish to learn more about this, we've got the details for you.
Who Was Marco Chereze?
Although Marco was merely 23 by the time 1996 rolled around, he'd genuinely managed to build a good life for himself as not just a patriot, son, brother, and husband but also a military official. In fact, records suggest this southeastern Brazil native held the reputable position of Corporal within the Army Police's Secret Service and was thus an integral part of all national operations. So it comes as no surprise he was heavily involved in the entire series of events following the alleged January 13, 1996, UFO crash nearly six miles away from the esteemed town of Varginha.
Nevertheless, it wasn't until January 20 when suspicions came to a head because of supposed sightings of two extraterrestrial beings in the city, only for Marco to catch one with his bare hands. The truth is a few residential blocks were cordoned off by the military without any notice or explanation for most of the fateful day, but it was pure chance that reportedly led him to the creature. As per the documentary, it ran right across the path of him and his supervisor Eric Lopes while they were merely cruising down a road looking for anything strange during the core evening hours.
This compelling James Fox-directed movie further clarifies that while both government officials immediately jumped into action to seize their target, passenger seat-set Marco reached him first. Yet since he wasn't prepared or had knowledge of precisely what/who he was dealing with, he grabbed it without wearing safety equipment of any kind before shoving it into the back of their car. The duo then took the "alien" to a healthcare center, where it ostensibly soon passed away despite the fact an entire wing of the institution had quickly been isolated to keep matters contained.
How Did Marco Chereze Die?
"After [Marco] captured the creature, he was smelling it in his body, in his clothes — he had this strange feeling of something greasy or sticky over [him] that came from the creature," the Editor of Brazilian UFO Magazine A.J. Gevaerd once openly said, according to the docu-film. "He developed this infection that wouldn't go away. For two or three weeks it was getting worse and worse and worse, and it looks like his immunity system shut down. These were the words used by one of the doctors who treated him — he said, he'd never seen in his whole medical career anything like [it]."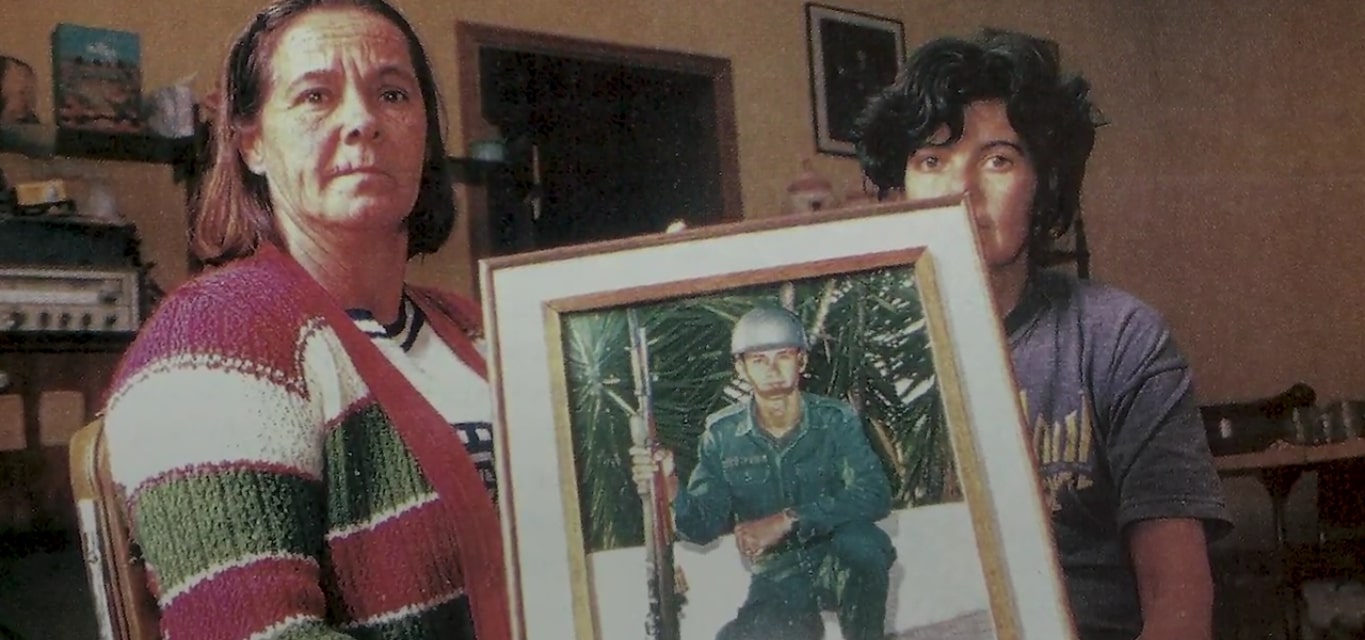 As per one of "UFO-logist" Ubirajara Rodrigues' written publications on this Varginha incident, Marco underwent minor surgery to remove a small abscess shortly after the strange being's arrest. This confined pocket of injury had seemingly stemmed from a physical slash the Corporal had received from the latter during their intense struggle at the time of the January 20 detainment.
But alas, Marco subsequently caught a high fever and began complaining of severe pain in different parts of his body, resulting in his hospitalization into the Intensive Care Unit (ICU). He was actually transferred to another center on the morning of February 15, 1996, yet passed away from an infectious process (sepsis) mere hours later — though the cause of this infection has never been clear.
Marco's family did subsequently rally for an autopsy, only for it to be confirmed he died from generalized infection, benign bacteria, and pneumonia, the root cause of which remain uncertain. Plus, we should mention that his supervisor Eric Lopes has since stepped away from this Varginha incident in its entirety; he refuses to even appear publicly these days, let alone ever speak of it.
Read More: Where is Carlos de Souza Now?