Given the sheer talent displayed by various wrestlers in the aptly named Netflix show 'Wrestlers,' viewers of the series have been quite excited to learn what they can about their favorites. One particular name that has stood out among the rest is that of Maria James, who is more famously known by her ring name, Amazing Maria. Mother to HollyHodd Haley J, she has activated the fans of the reality show, leaving many to wonder about her current whereabouts. Luckily, we are here to explore the same!
Who is Maria James?
Born on June 4, 1979, in Calgary, Alberta, Maria James became a young mother for the first time around the age of 19 with the birth of her son Logan. Not long afterward, she gave birth to her daughter Hayley Maria James, AKA HollyHood Haley J, when she was about 21 years old. She shared on the show how, around this time, she was struggling to maintain her finances with a new baby and a "dead-end" job, which apparently pushed her towards becoming a drug dealer.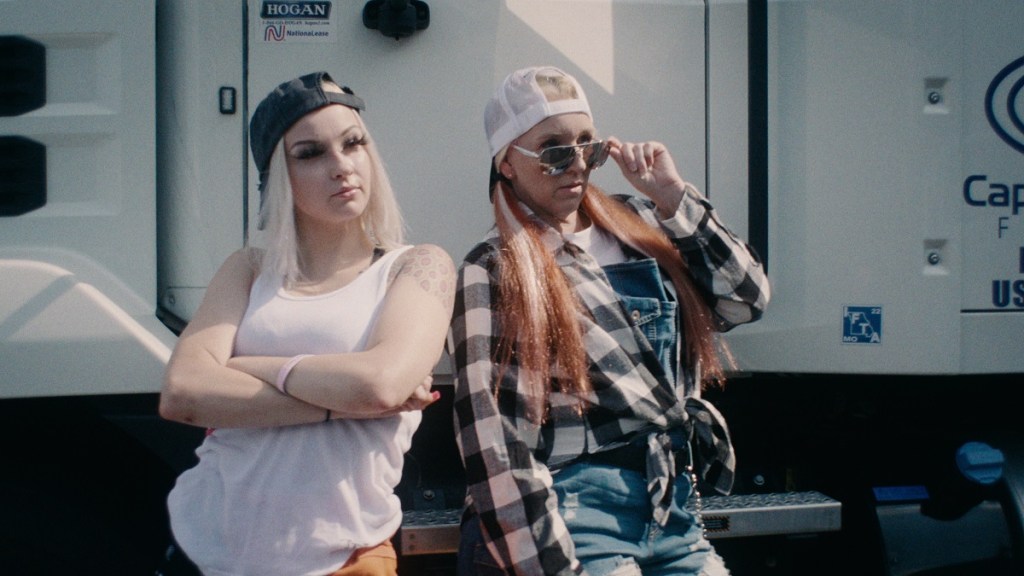 Maria had started selling drugs in order to support her children and hopefully provide a better environment for them. However, around the time that Haley was about to turn two, Maria had to go to jail. In 2006, she seemingly went to prison again after she was caught with a kilogram of cocaine on her when her daughter was about seven years old. Maria has long been involved in the world of wrestling, having made her debut in 2012.
Apparently, a younger Haley did enjoy coming to her mother's wrestling matches, as Maria would often bring them to the events she took part in. However, as she grew older, Haley apparently developed a distaste for wrestling. Though Maria has stated that she tried to provide for her children, her absence from their lives due to her prison sentences certainly left a negative impression on her children, especially Haley. However, with the younger woman's own building career in the professional wrestling industry, she and Maria have started to grow a strong bond.
Where is Maria James Now?
As of writing, Maria James continues to make impressive waves in the world of professional wrestling. She is presently affiliated with OVW as a Talent Agent and Head of Female Talent. However, it is truly her persona as the Amazing Maria that has helped her earn so many fans. Given her penchant for being involved in the death matches, which usually involve a fair number of hard-hitting weapons and almost no rules, her moniker as "Death Match Queen" is certainly a well-deserved one.
Since her debut in OVW, Maria has held the title of OVW Women's Championship no less than six times, an achievement she is most proud of. Additionally, she is also a part of the Women of Wrestling (WOW) universe. For this particular circuit, she dons Big Rig Betty's persona, vastly different from her character in OVW. More than anything, it seems that Maria enjoys being the bad guy, who is referred to as a Heel in the world of wrestling.
Coming to her personal life, Maria is immensely proud of her two children, Logan and Haley, the latter of whom is one of the major stars of the Netflix show. She also has a special bond with her three grandchildren, including Zayden, Haley's son. Moreover, it seems like Maria may be in a happy relationship with Maximo Suave. Quite recently, in April 2021, Maria seemingly lost her father, whom she mourned deeply, though it did seem like she took comfort in the fact that her father would not be in any more pain from the health conditions that seemingly plagued him during his last days. We hope Maria and her loved ones continue to live a happy life and achieve even more success in the future.