As a Beatrice Borromeo Casiraghi-directed documentary series we can only describe as equal parts bewildering and haunting, Netflix's 'The King Who Never Was' is simply unlike any other. That's because it incorporates not just archival footage but also exclusive interviews to really shine a light upon Vittorio Emanuele of Savoy's involvement in the 1978 death of Dirk Geerd Hamer. Yet for now, if you simply wish to learn more about the former's wife as well as his biggest supporter — Marina Ricolfi-Doria — with a specific focus on her current standing, here's what we know.
Who is Marina Doria?
Since Marina was born on February 12, 1935, in Geneva to Olympian René Ricolfi-Doria and Iris Benvenuti, it's honestly no surprise she developed a keen interest in water skiing quite early on. She actually even began competing in national, international, and world tournaments as soon as she qualified, meaning she kickstarted her professional career at the mere age of 18 in 1953. Though arguably more significant is the fact she rose to the top almost immediately — she won the overall European Championship title and competed in the World Championship the same year.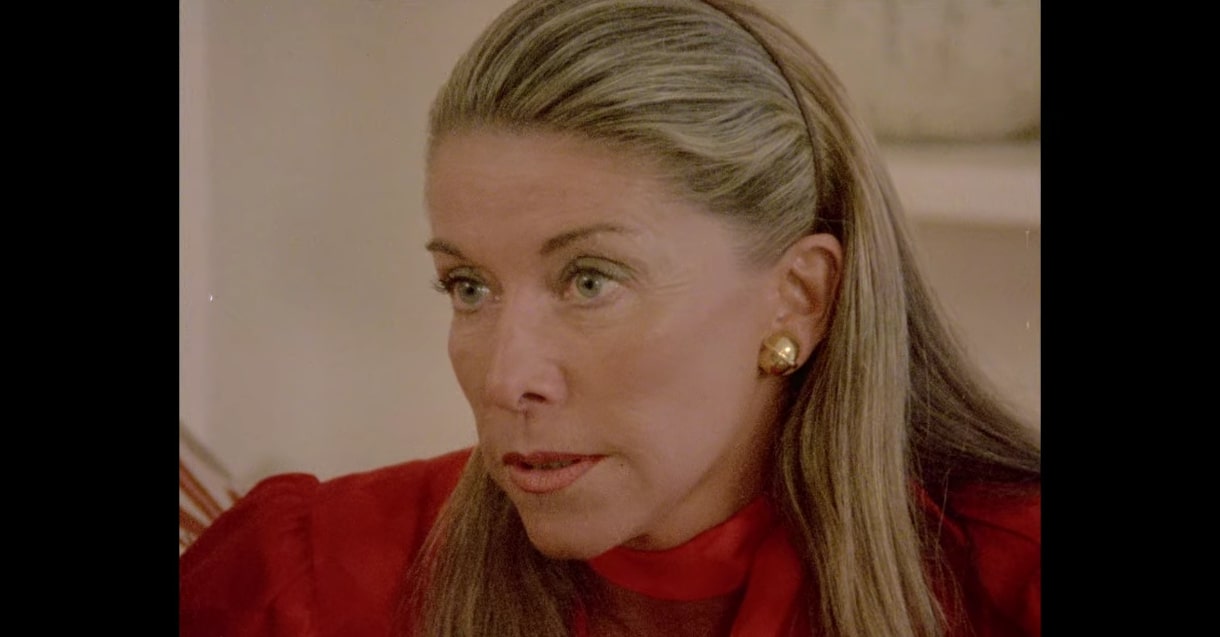 In fact, Marina consistently won overall titles in European events from 195 3 to 1956, bore at least five Swiss national titles, plus secured gold in the World Championship in 1955 as well as 1957. However, she reportedly only continued to compete until 1960, the same year she came across the exiled Prince of Naples Vittorio Emanuele for the first time at an elite yacht club in Geneva. One thing then led to another and they began dating, just to tie the knot over 11 years later, on October 7, 1971, in a beautiful, traditional ceremony inside a Roman Catholic church in Tehran, Iran.
"The greatest pride of my life was to marry [Marina]," the infamous Duke of Savoy candidly asserted in episode 2 of the original production before adding, "I found the right person for me." This feeling is why he'd even argued with his father and agreed to give up his dynastic rights; a decision he doesn't regret one bit owing to how they have managed to build their life together. More importantly, the former water skier has supported her husband through thick and thin over the past few decades, including through criminal accusations, which is more than anyone could've ever asked of her.
Where is Maria Doria Now?
From what we can tell, at the age of 88, Marina is still happily married to her husband of nearly 52 years, with whom she shares one son Prince of Venice, Emanuele Filiberto of Savoy. The truth is she knew first hand her father-in-law King Umberto II wanted something different for his son, yet the way she handled and continues to handle her duties as both a Duchess and a wife has been deemed rather unparalleled. After all, while Vittorio was facing legal troubles, she not only obliged her public engagements as Her Royal Highness but also visited him in prison, defended the actions/incidents, and stood right beside him at every step.
It thus comes as no surprise Her Royal Highness Princess Marina, Duchess of Savoy, is still believed to be by His Royal Highness Prince Vittorio, with their primary base being Geneva, Switzerland. The Savoys reportedly also have another family home in Rome, Italy, where they reside whenever they visit their homeland, especially now that their 1946 exile has come to an end.
Read More: How Did Dirk Geerd Hamer's Parents Die?