TLC's 'My 600-lb Life' shows the amazing weight reduction efforts and struggles of various morbidly obese individuals over a year. Every person joins the reality show in an effort to shed their excess weight, which totals over 600 pounds on average, through challenging dietary and lifestyle changes. Since its inception in 2012, many people have sought Doctor Now's assistance, some of whom began with a rather strong and determined approach.
Mark Rutland, who was a cast member in season 11, episode 5, also had a similar journey with a twist. He established a reputation as a committed patient who was determined to lose weight and make his family proud. Thus, since his fans must be wondering where he is now, here's everything we found out!
Mark Rutland's My 600-lb Life Journey
Mark Rutland is an Orlando, Florida resident who weighed 715 pounds when he first visited renowned bariatric surgeon Dr. Younan Nowzaradan, AKA Dr. Now, in season 11, episode 5. Because of his massive weight, Mark was stuck in his bed all day and had been living a dependent life for many years. He had to opt for a work-from-home job due to his massive weight, which caused troubles in his mobility. On the show, he explained how doing day-to-day tasks feels like "torture" because of his weight. He revealed the pain he goes through on a daily basis and how his weight affects him mentally.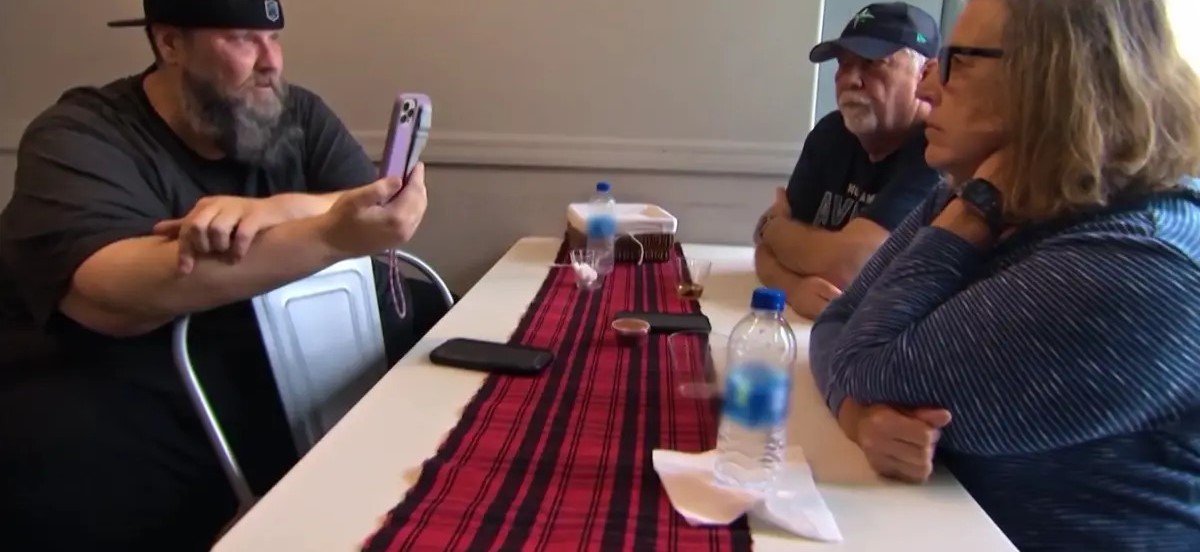 Mark explained, "When you get to be this size you're definitely broken mentally." He added, "I know I'm fat, and I have the ability to change, but I can't stop eating because when I'm eating, it's the only time I get relief from the physical pain. It's the only time I'm happy." The main reason behind his excess weight is his binge eating habit and a fast food addiction, which eventually led to a partial loss of mobility, where he was forced to turn to Dr. Now. However, Mark's determination and the weight-loss journey were quite different from other cast members who have appeared on the show.
While most patients wish to get bariatric surgery after losing a certain amount of weight, Mark was adamant about continuing to stay on track and losing weight on his own. His parents and loved ones showed great concern regarding his decision to refuse to undergo surgery most patients opt for. Even Dr. Now advises him to go forward with the surgery as it is a sure-shot method to lose the desired amount of weight without putting the body through the excessive trauma of losing weight naturally.
Despite Nowzaradan's medical advice, he is adamant that he can stick with it and shed 500 pounds. Though he successfully lost 160 pounds on his own, losing 500 pounds is a matter of great concern. He is reminded by his mother and sister, April, that bariatric surgery is a once-in-a-lifetime opportunity, and he shouldn't miss it. However, till the end of his episode, Mark stayed adamant about his decision.
Where is Mark Rutland Now?
Mark stayed on track with his journey to weight loss and has a much healthier relationship with food. In an interview with Distractify, Mark explained his reason for refusing the surgery. He said that his mindset was to "put your head down and go to work, let your actions speak for themselves." Mark added, "In doing so, I found purpose again, a mission that was so insurmountable that it — for me to accomplish it — would take everything I have, plus [I] would have to get stronger and develop traits I don't have." He appeared on the show because he hoped to get "the golden ticket to a new life."
Despite the fact that Mark didn't go through with the surgery, he truly found a new purpose and passion in life, which helped him to change his mind, body, and soul, and it made him a happier person. After his 'My 600-lb Life' journey, Mark has been exercising and sharing his story on his social media handles. He stated that he would continue to put in a lot of effort and "tackle this beast head-on."
Mark wants to keep losing weight on his own for the time being, even though he is aware that surgery may eventually be necessary. He appears to be following his diet and workout routine, so maybe his plan will be successful. Yet according to statistics, his best chance of success is with weight loss surgery. We sincerely hope Mark comes out victorious in his mission, and we are truly amazed to see him motivated and passionate about overturning his life. We wish him the best in his journey to success.
Read More: Stephanie Smith My 600-lb Life Update: Where is She Now?