When it comes to cooking shows, nobody does it better than 'MasterChef.' Created by Franc Roddam, the series pits several amateur cooks and home chefs against each other to claim the title of the season's winner. As the competition proceeds, the participants must stay on top of their games or risk getting eliminated. The variety of challenges the chefs face during their journey helps them hone their skills to impress the culinary masters, whose primary purpose is to judge and guide aspiring chefs.
The show premiered in 2010 and has since garnered a large fan following; its various iterations have attracted the audience with new talents and dishes, and the sixth instalment was no different. Season 6 of the cooking series arrived in 2015, with its participants making a name for themselves using their exceptional culinary skills. Seven years later, fans cannot help but be curious to know what happened to some of the most well-known faces from the show's sixth iteration. Luckily, we are here to explore the same!
Where is Claudia Sandoval Now?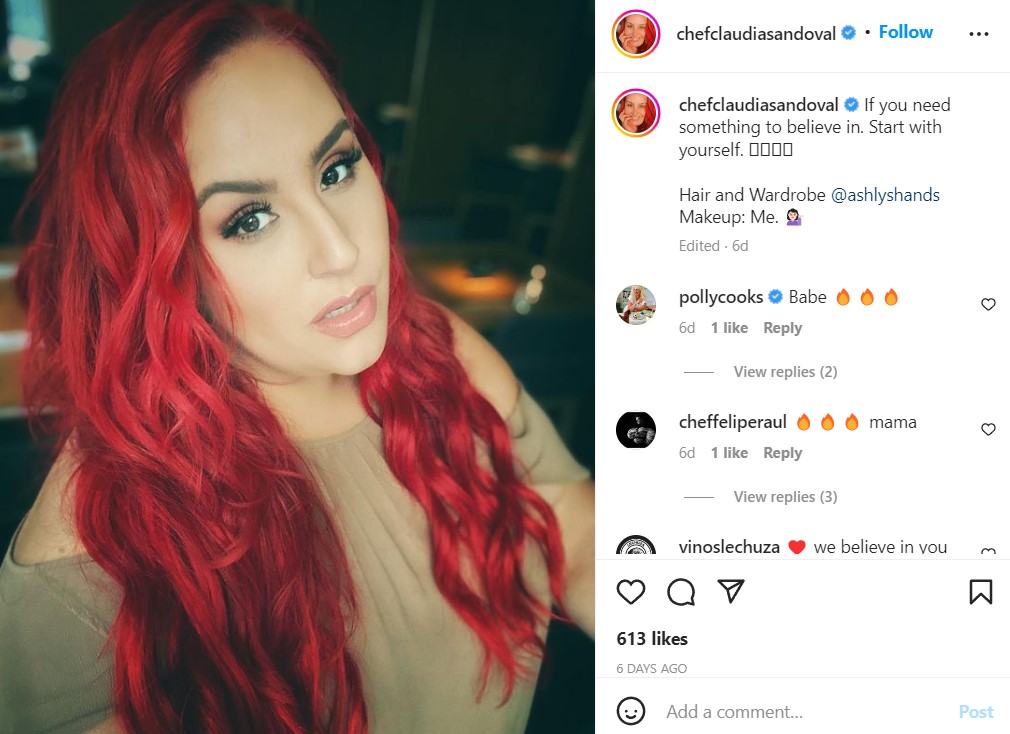 We are starting with Claudia Sandoval, whose impressive skills in the kitchen helped her claim the top position in season 6. In fact, she has the honor of being the first-ever Mexican-American winner of 'MasterChef.' Currently, the reality TV star is making impressive strides as a culinary trailblazer. Just after her time on the cooking show, Claudia started her business, Claudia's Cocina, where she works as the Executive Chef. The talented cook released her book 'Claudia's Cocina: A Taste of Mexico in 2016, which details recipes close to Claudia's heart.
Thanks to her talents, Claudia has, in the past, worked in collaboration with well-known brands like Coca-Cola, Kellogg's, Nestlé, Disney, T-Mobile, and Tajín. She also had the pleasure of being a judge on shows like 'Chopped,' 'Chopped Jr.,' 'MasterChef Latino' and 'MasterChef Latinos.' She has also been contracted to be a judge with Food Network since October 2019. As a single mother, she proudly shared the news of her daughter's high school graduation with her followers on social media. Most recently, she conducted an event in collaboration with the Baja Mezcal Fest.
Where is Derrick Peltz Now?
Derrick Fox (née Peltz) was the runner-up on 'MasterChef' season 6. To prove his mettle as a chef again, he returned to television to participate in season 12 of the cooking show. The particular iteration of the series features some of the top talents from the seasons preceding it. Fans will be glad to know that Derrick has maintained his position as one of the top contenders on the show as of writing.
Derrick's time on the show helped him build a career in the culinary field. As a part of his work, he travels across the country to cook for high-profile dinners, host pop-up dinners, and even make personal appearances. Derrick partnered up with THOR Kitchen in 2020 and is the brand ambassador for the business. The chef is also the host of 'A Bunch of Losers' podcast, where he invites previous contestants from the show to divulge unseen information. Besides this, Derrick enjoys domestic bliss with his wife, Kimberly Fox, and their furry friend.
Where is Stephen Lee Now?
'MasterChef' season 6 saw Stephen Lee bag third place thanks to his impressive culinary skills. However, his journey in the show's season 12 was far from ideal, as he was the first to be eliminated from all the contestants in the all-star instalment. Nevertheless, the chef hasn't let his slip-up shadow his blooming career. Based in California, Stephen is currently working as a Private Chef and Caterer. In addition to offering his culinary services to different clients, he owns Food Dept., a unique dining experience with locally sourced produce and a specially curated menu.
Where is Nick Nappi Now?
Apart from coming in 4th in the race for the top position in 'MasterChef,' Nicholas "Nick" Nappi has the honor of being the first-ever contestant whose wedding took place in the cooking series. He and his wife, Jenelle Nappi, are co-owners and operators of Nappi Roots, a business dedicated to creating food inspired by cannabis. The husband and wife duo also provide virtual cooking classes and cannabis cooking consultations. The two have been running the company since 2019 and are quite dedicated to the venture. They also have a podcast and are proud parents to their cat, Olive, and dog, Gnocchi.
Where is Katrina Kozar Now?
Despite her less than stellar start in 'MasterChef' season 6, Katrina became one of the top 5 competitors. Her skills and journey impressed Gordon Ramsay so much that he even provided her with an all-expenses trip to France, for which she was quite grateful. Katrina now runs her own business called Katrina's Kitchen, which caters for private dinner parties, hosts cooking events, and even offers culinary classes. In addition, the reality TV star is the Chef and Co-Owner of Mustard Queens and an Administrative Assistant at the University of Wisconsin-Milwaukee. Moreover, Katrina's romantic life seems to be going quite well, given her happy relationship with her boyfriend, Nic.
Where is Hetal Vasavada Now?
Despite losing the top spot, Hetal was not deterred. Instead, she has consistently displayed her skills in the kitchen through a variety of projects. The chef went on to work in digital marketing, social media and even food photography. Shortly after the season came to a close, Hetal established Milk and Cardamom, a food and travel media platform specializing in recipe writing and food styling. Besides this, she also took up roles as a Freelance Content Creator and Social Media Manager.
During the COVID-19 pandemic, the acclaimed chef even kickstarted Milk and Cardamom Sweets, a bakery in California that specializes in Indian-inspired desserts. Not just this, she also released her cookbook under the name of her brand and even conducted a book tour. Besides this, Hetal also enjoys recognition as a media personality who has appeared in eminent publications. On the personal front, the author even enjoys traveling with her husband, Rhut and their daughter Elara.
Where is Tommy Walton Now?
Tommy demonstrated his unique abilities in the kitchen in season 6. The chef and fashion stylist returned to compete on 'MasterChef: Back to Win' and managed to maintain his performance through season 12 as well. After the show, Tommy has continued to work as an artist and designs objects professionally. The drama enthusiast who had previously appeared on 'The Cut' is currently a faculty member of The School of The Art Institute of Chicago. He is also the chair of The Department of Design at the National Young Arts Foundation in Miami. Besides a successful career in fashion and design, the chef also enjoys traveling and cooking. The television personality regularly shares snippets of his work on social media.
Where is Olivia Crouppen Now?
Mapping her journey from a fashion stylist to a chef, Olivia climbed several hoops to exponentiate her career. After the season came to a close, she returned to work as a fashion stylist with Far Fetch. Eventually, she decided to put her culinary skills to the test. Since then, she has established her private chef practice and even hosted a live-stream cooking show. Besides this, she has been open about her eating disorder and has even shared her new outlook on food groups. She now employs her learning of Ayurveda and nutrition to excel as a holistic chef, culinary producer and food stylist. The YouTube creator also posts her latest recipes online.
Where is Shelly Flash Now?
Failing to make the top spot, Shelly ultimately walked out of the 'MasterChef' kitchen. However, she wasn't deterred and returned to 'MasterChef: Back to Win' to display her skills once again. Since her appearance, the Carribean Street Food expert has gone back to operating her Brooklyn-based restaurant. She is the co-owner of 2 Girls & a Cookshop, a Jamaican tacos and street food mobile eatery. Along with her mother, Shelly has been running the catering service for more than five years. She also operates the ShellyFlash blog, where she posts her latest recipes. , The television personality is a food writer and recipe developer and has consistently scaled her professional abilities.
Where is Christopher Lu Now?
Since portraying his excellence in the cooking competition, the culinary trailblazer has expanded his portfolio exponentially. Shortly after leaving the competition, Christopher started working with Freddy Small's Bar and Kitchen in Los Angeles. He also established his private chef practice. Most recently, he has worked as the Interim Culinary Director with Gigamunch and even worked in business and recipe development. Based in Los Angeles, he is currently helming the operations of Wuhu Holdings, a self-established consultancy that specializes in food and beverages. On the personal front, the chef continues to enjoy life with his wife and children.
Where is Sara Zacek Now?
Once a local Door County piemaker in Wisconsin, Sara rose to fame after her dishes were received well in the cooking competition. Alas, she failed to map her journey to the top spot. Nevertheless, since her appearance on the show, the television personality has returned to work with Harbor Pie Company, where she cooks up delicious delicacies for locals to order and devour. On the personal front, she enjoys happiness with her partner, children and furry friends.
Where is Kerry Prince Now?
In addition to his success as a Human Resources Representative, Kerry has managed to reach new heights as a professional chef, too. The television personality now owns his private chef practice and caters and consults on several events. He has even penned a cookbook entitled, 'Kerry in the Kitchen Presents: Agrimony to Yucca: Intro to Medicinal Herbs.' Besides cooking, he's learning new ways to use medicinal herbs and promote wellness. Readers can find his blog and assortment of chosen products through his brand, Eat Colors. Besides this, the Instagram creator continues to showcase his love for delicious delicacies and shares them with fans on social media, too.
Where is Amanda Saab Now?
After making history as the first hijab-clad woman to appear on 'MasterChef,' Amanda has continued to scale her abilities. Since her success in the cooking competition, she has continued to solidify her name as a culinary trailblazer. The Tory Burch Foundation fellow has appeared in eminent publications like the New York Times for her work as a chef and philanthropist. She has even made appearances on news segments. The Michigan native currently runs her bakery in Livonia called the Butter Bear Shop. Readers can also spot the recipes of her lip-smacking delicacies on her personal blog. Besides this, Amanda also enjoys spending time with her husband, Hussein, and their daughter, Hannah.
Where is Charlie Chapman Now?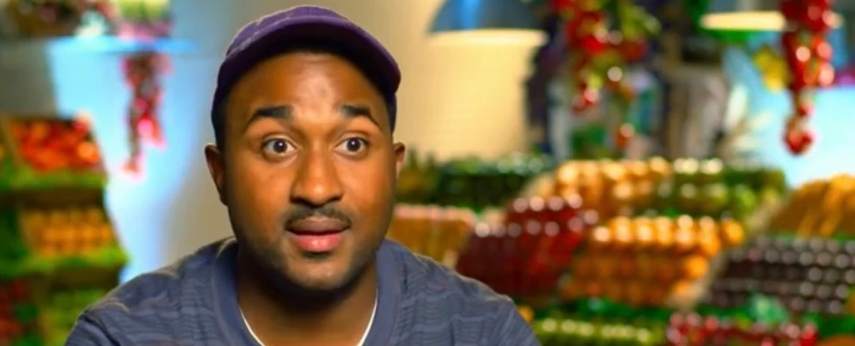 The New Orleans native showcased his acumen in the kitchen effortlessly. After getting booted from the competition, he went on to establish new things. It is speculated that the former HVAC technician has returned to his previous career. Nevertheless, we continue to hope that he is excelling in his personal and professional endeavors.
Where is Jesse Romero Now?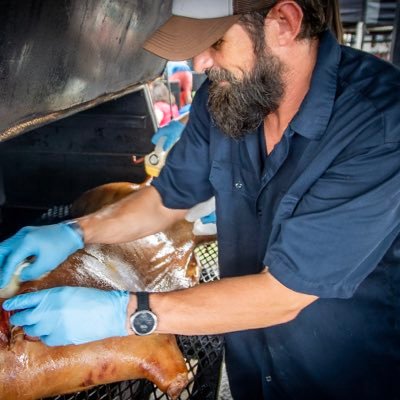 Failing to impress the judges with his dish, Jesse was ultimately booted from the show. After leaving the cooking competition, he established Robear Ln, a food booth at the White Star Market. In 2017, he joined The Gulf as Executive Chef. Previously, he worked with Galatoire Bistro and Kalurah Street Grill.
Where is Veronica Cili Now?
The former beauty consultant vied for the season's title but fell short when she couldn't keep up with dinner service. After the show, Veronica went on to explore her options as a baker. She has since been providing her services to local businesses and clientele in Florida. Most recently, she delivered her baked goodness to Periodontal Solutions. Besides this, Veronica also enjoys domestic bliss with her husband, children and grandchildren.
Where is Alisa von Dobeneck Now?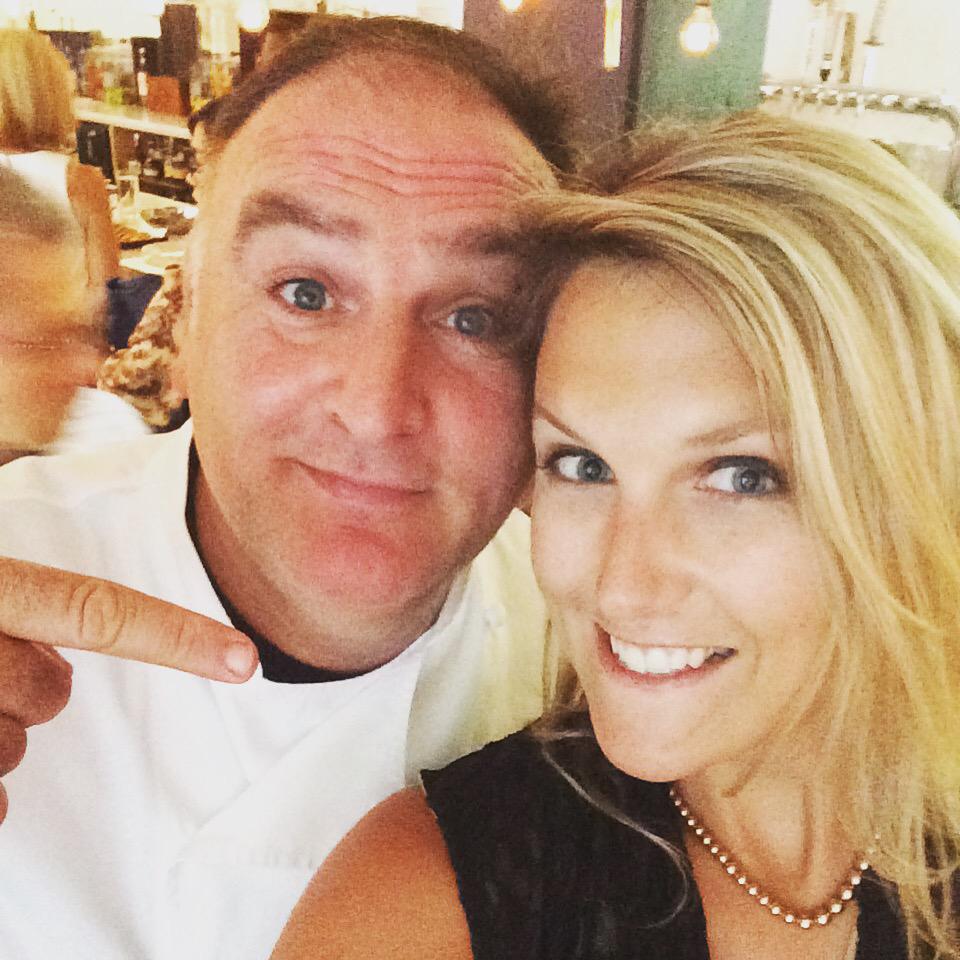 Alas, after a cold steak became the reason for her elimination in a pressure test, Alisa decided to return to her job. She returned to her previous company in Virginia and began working as a Government Relations Manager. Subsequently, she moved to New Orleans and helmed the role of Director of External Affairs at the New Orleans Public Belt Railroad. She has since been working as the Assistant Vice President at Watco Companies LLC.
Where is Dan Collado Now?
Despite being a major forerunner on the show, the former engineer and model from Kentucky abruptly left the show in the midst of the competition. The television personality later revealed in a since-deleted Instagram story that he had a contract dispute with the production network and had to walk away from the show as a consequence. Nevertheless, even outside 'MasterChef,' Dan has continued to accelerate professionally and personally. He returned to work in Engineering Sales. Besides this, he also kickstarted his private chef practices titled DRC Private Dining. On the personal front, the model recently tied the knot with Kelly Collado and looks forward to sharing new highlights with his spouse.
Where is Justin Banister Now?
At mere 18, Justin had managed to display his culinary acumen against numerous contestants on the show. After his elimination, he went on to work with Jasper's The Woodlands as a chef. Recently, the television personality has been spending time with his family. In light of his sister's diagnosis of AIDS, Justin has even set up a Cash App account for fundraising. Fans and readers can read more about the predicament here.
Where is Darah Carattini Now?
Throughout the season, Darah didn't deter from experimentation. Ultimately, a failed cinnamon roll became the reason for her exit from the show. Since her appearance on television, Darah has worked as a model and even established her YouTube channel. Later, she began selling clothes on Poshmark. As of late, the television personality has decidedly kept a low profile and remains outside the public realm.
Where is Brianna Watson Now?
After showcasing her skills in the cooking show, the hairstylist from Worcester shared her plans to exponentiate her culinary career. The television personality returned to work with the Seven Hills Foundation and even shared an interest in launching her food truck. However, she has since remained inactive on social media and has decided to keep her life under wraps.
Where is Mateo McConnell Now?
Besides his success in 'MasterChef,' the skilled pianist and hornist continued to map the road to success as a classical musician. The former principal hornist for the Orquesta Filarmonica del Estado de Queretaro in Mexico went on to work with several musical groups. He is currently working with the Highland Music Studio as a piano and voice teacher. Besides this, the Georgia-based creative also enjoys hiking and has even crossed the entire Appalachian Trail. When he's not engaged in work commitments, he likes to share the latest creations of his kitchen with fans online.
Read More: MasterChef Season 5: Where Are They Now?