Us members of the current Gen Y or millennials love cooking shows. In fact, you shall come across so many food channels on YouTube itself. It is because the modern generation believes that the ability to create a delish meal from scratch is some kind of a status symbol. And this is the reason for their increasing interest in food shows. We are sure that you are familiar with this scenario. While browsing through Netflix or just flipping TV channels, you land on an amazing cooking program. Immediately, we are hooked on to it. It might be a food-related docu-series that takes us on a virtual ride across various locales and their famous street snacks; or it can also be an elaborate reality TV show playing on cable. Whatever be the case, once we start with a title, we simply cannot bring ourselves to stop.
Among the myriad of such reality programs that explore this subject, a name that immediately pops up in all of our minds is 'MasterChef', dubbed as one of the toughest food competitions. This highly competitive cooking contest features aspiring chefs who battle each other in a race to win the coveted title. It premiered on July 27, 2010, on the Fox network, and is hosted by the renowned celebrity chef Gordon Ramsay, who also serves as one of the members in the judges panel.
So, if you are a huge fan of this show, then you can check out this special compilation we've come up with. Here's the list of best shows similar to 'MasterChef' that are our recommendations. You can watch several of these series like 'MasterChef' on Netflix, Hulu or Amazon Prime.
15. MasterChef Junior (2013-)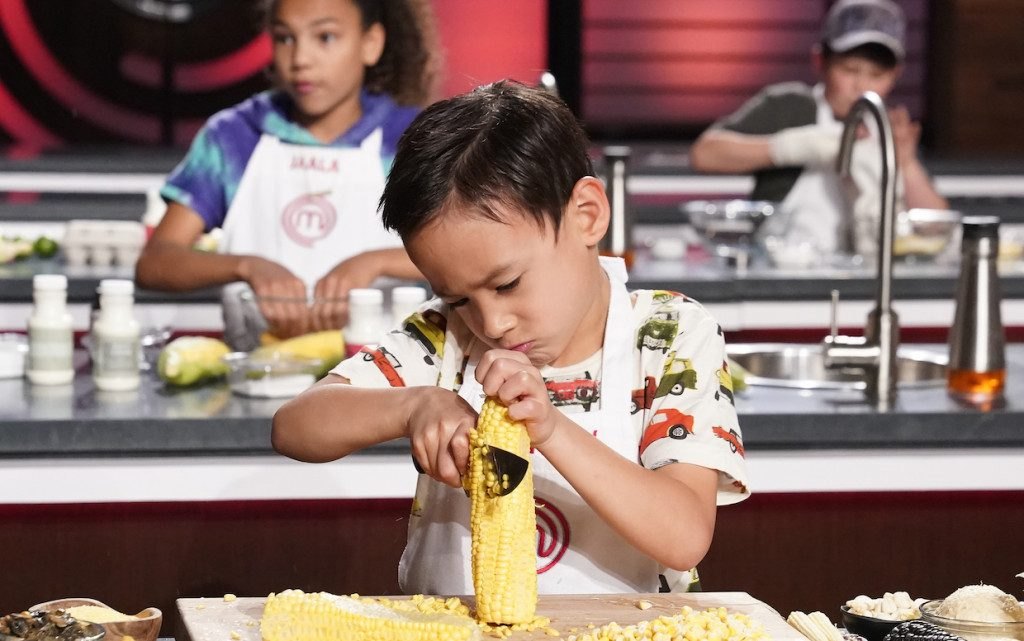 Created as part of the Masterchef franchise, 'MasterChef Junior' features kids in the age group of 8 to 13 years. They try to move forward in the contest by surpassing each other in cooking the best culinary marvels. Any kid who fits the prescribed age criteria and has an interest in cooking can apply via an online form or by attending an open casting call. Among them, 24 candidates are selected for auditions. Here, they are divided into 3 groups, from which 12 are shortlisted for the next round. The final winner gets a grand prize of $100,000 and is awarded the MasterChef Junior trophy.
14. Hell's Kitchen (2005-)
'Hell's Kitchen', hosted by Gordon Ramsay, is a reality TV competition series, adapted from the British eponymous show. It was released on Fox in 2005. The format follows two groups of chefs who compete with each other with an aim to take up the position as head chef at a restaurant. In order to do this, they have to display their skills in the restaurant shown on television. Every episode sees one candidate with the lowest score leaving the show. 18 contestants are divided into two teams where they are given food-related challenges and tasks by the host, Ramsay.
13. MasterChef Australia (2009-)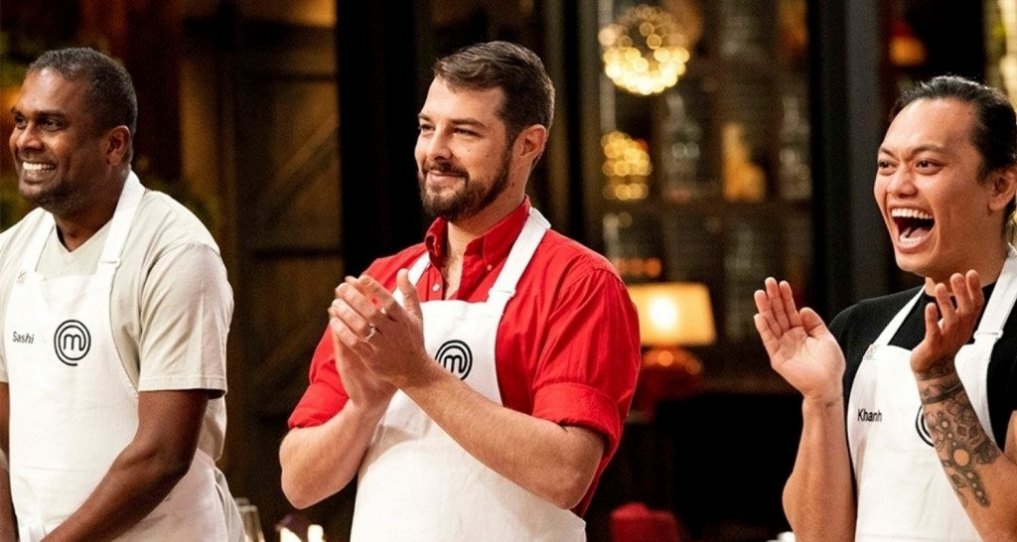 'MasterChef Australia' is the Australian version of the parent British show, 'MasterChef'. Featuring chef Gary Mehigan, chef George Calombaris, and food critic Matt Preston as the judges, this series holds its contest in the MasterChef Australia Kitchen, located in Flemington, Melbourne. The program, which led to the creation of multiple spin-offs, follows a format where several aspiring chefs audition before the judges' panel. Those whose dishes receive the maximum scores, get the chance to participate among the 50 contestants in the semi-finals. In this round, participants are tested for their food knowledge and preparation skills via several challenges given to them.
24 shortlisted contestants then progress to the final round. Here, they are given several cooking tasks to be completed in teams or as individuals. The pattern follows a weekly elimination-style until one winner is left. He/she is announced as the MasterChef for that particular season and gets the chance to have his/her own cookbook published, apart from receiving a cash prize of A$250,000.
12. The F Word (2017)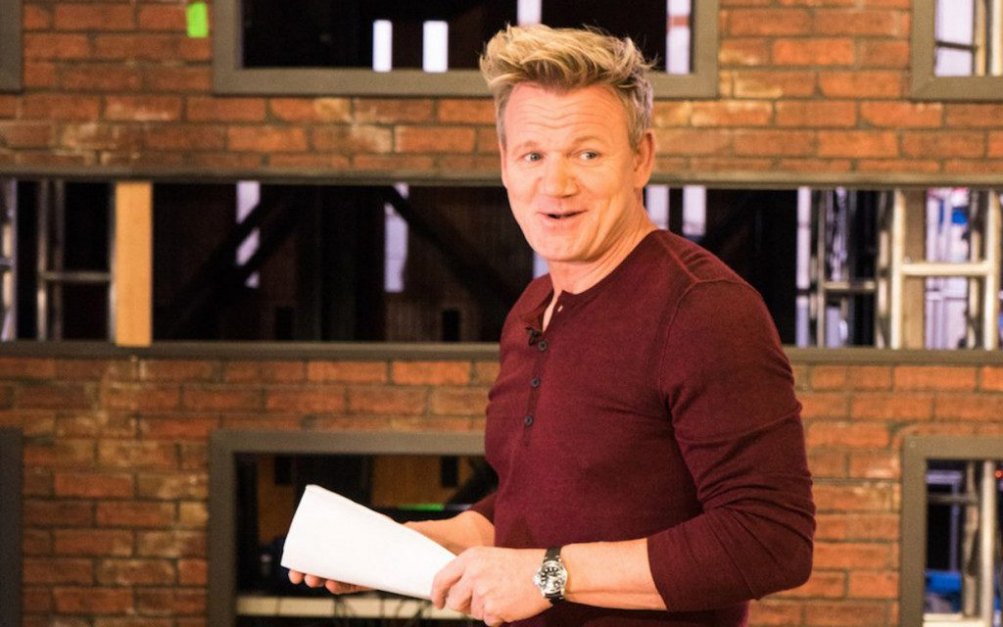 'The F Word' is a live cooking show, where competitors (families, restaurateurs, and celebs) from different parts of the US come to showcase their exceptional culinary skills. Gordon Ramsay, celebrities, and multiple VIP judges score these teams in each one-hour-long episode. They prepare dishes in this establishment, called The F Word, which houses 50 customers. The show usually features simple recipes which can be replicated even at home. The final meals are then presented before the customers and they have to decide if the flavors/taste/style match their expectations.
11. BBQ Blitz (2015-)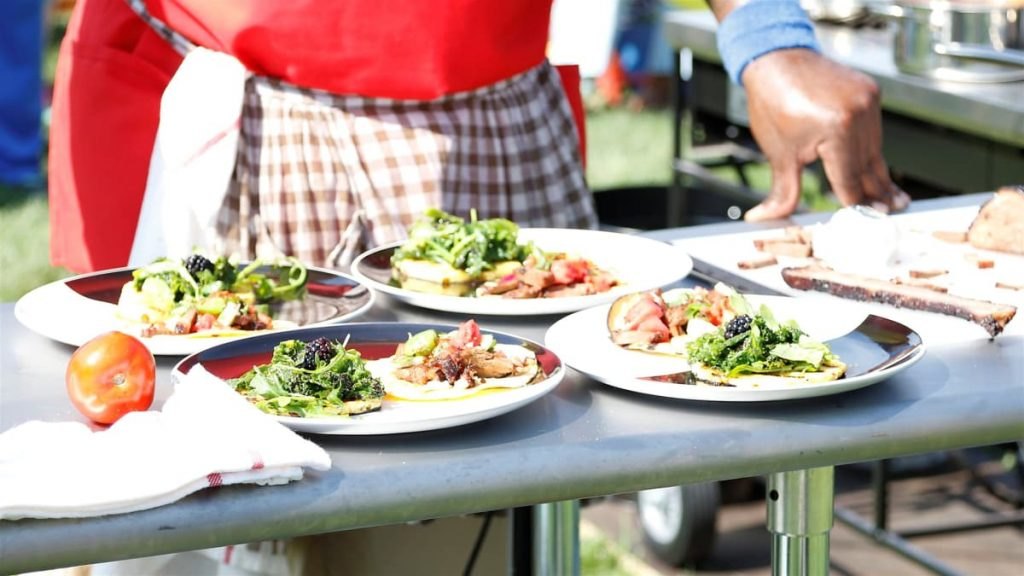 Featuring Eddie Jackson as the host, 'BBQ Blitz' is a reality TV cooking show. If you did not know, Jackson is a football player who had participated in 'MasterChef' in 2013. He had scored the eighth position and then proceeded to 'Food Network Star', where he was announced as the winner in the 11th season, held in 2015.
In 'BBQ Blitz', we witness two of Jackson's favorite passions coming together – barbecue and competition. In this slightly different format, he goes to a certain city in every episode. He then shortlists three of the best grillers, smokers, and fire-roasters in the locality. Next, he pits them against each other in an outdoor cook-off before an audience. The twist is that each contestant has to create a totally different version of a signature grilled dish. After the third participant is eliminated, the last two contestants are given a few ingredients to prepare a barbecue dish. The one who makes the best meal and gets the highest score is declared the winner. He/she receives $5,000 and gets the title of the town's best barbeque maker.
10. MasterChef Italia (2011-)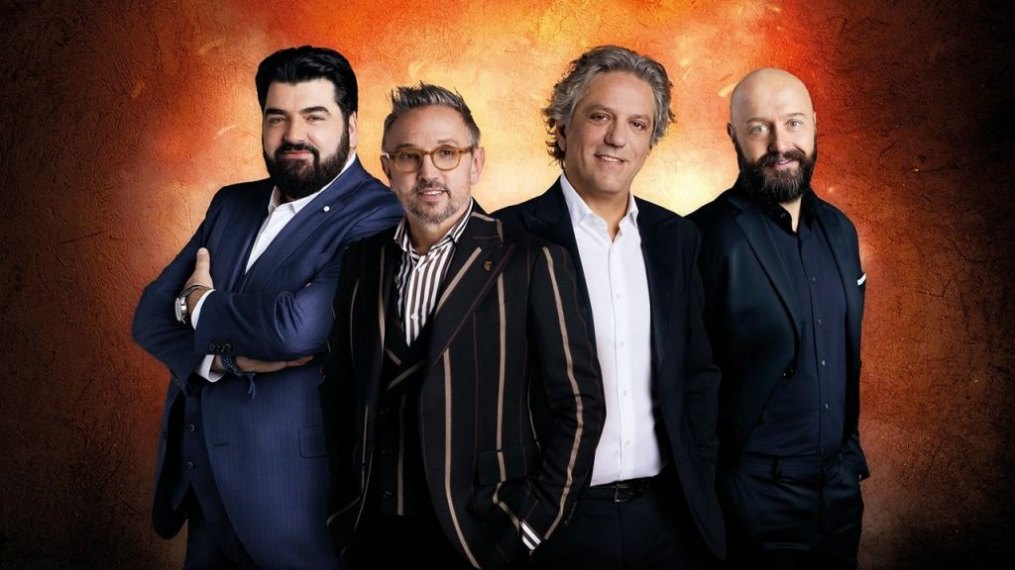 Yet another version of the MasterChef franchise, 'MasterChef Italia' is the Italian counterpart of the parent series. It premiered on 21 September 2011 on Sky Uno. Featuring chefs Bruno Barbieri, Carlo Cracco, Antonino Canavacciuolo, and restaurateur Joe Bastianich as the judges, it follows an almost similar pattern as shown the original show.
9. Iron Chef Showdown (2017-)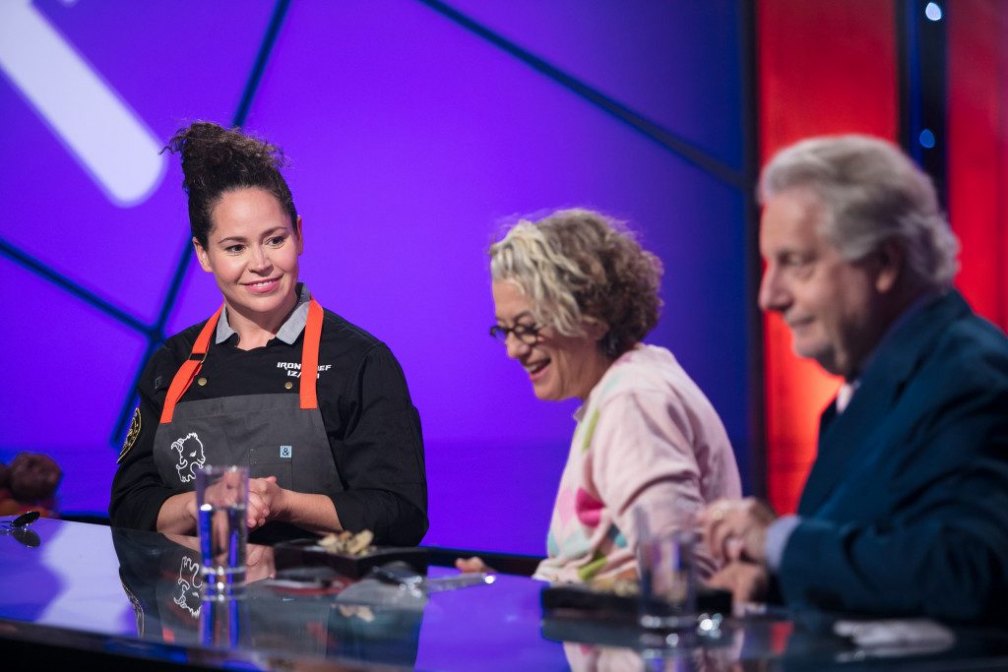 'Iron Chef Showdown' is a reality TV food competition that features two chefs who battle each other in order to win the prestigious title of Iron Chef. Alton Brown judges the competition, which first aired in the US in 2005. The contest takes place in the grand Kitchen Stadium and each episode features two contestants who compete with one another in order to make the best dish which uses one secret ingredient.
8. Culinary Genius (2017)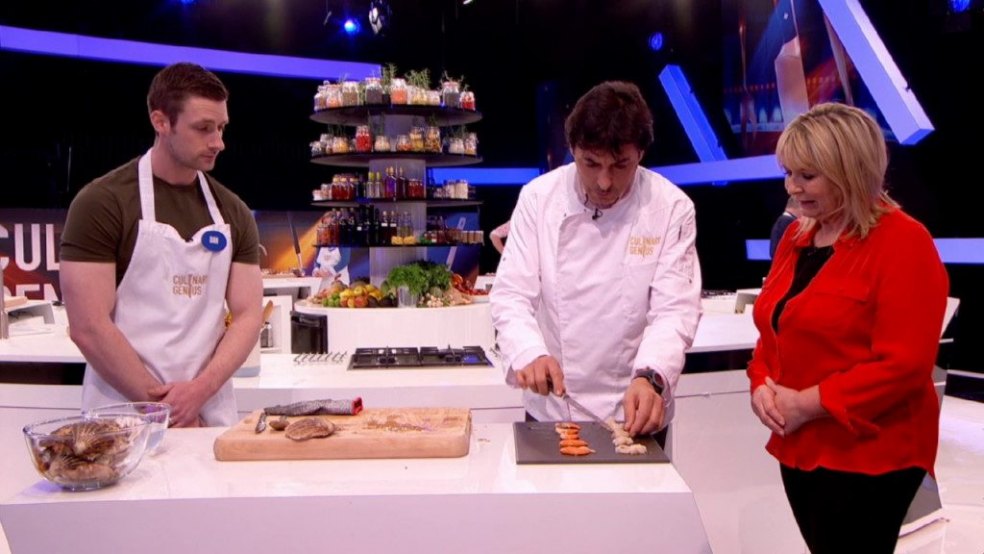 'Culinary Genius', created and produced by Gordon Ramsay, is a British cooking show that aired on ITV. It revolves around 9 aspiring, dedicated, and amateur cooks who try to surpass each other in creating the best culinary masterpiece. The winner gets a grand cash prize.
7. Recipe for Deception (2016)
'Recipe for Deception' follows four chefs who participate in three head-to-head elimination rounds, with the last standing man/woman receiving an award of $10,000. Each episode declares one winner. The show follows a slightly different format. Each cook is given a secret ingredient, whose name is not disclosed, and he/she needs to create an appetizing dish containing that element. In order to get an idea about the ingredient, every contestant is given the chance to ask three yes or no questions to the opposing chef. The answers include two truths and a lie. Judges Chris Oh and Jonathan Waxman score the meals based on the final taste and how the chef has incorporated the element in his dish. Max Silvestri hosts all the episodes of the program.
Read More: TV Shows Like The Mick
6. Kids BBQ Championship (2016-17)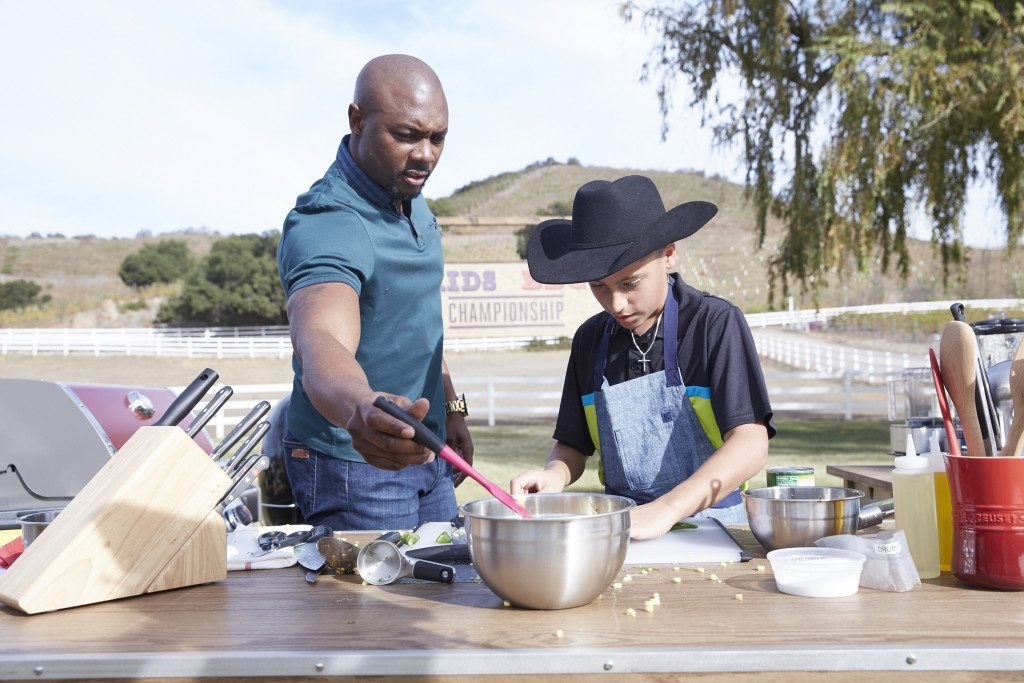 This Food Network series aims to showcase the hidden cooking talents of young kids. The competition is held in an outdoor venue where eight contestants, aged 10 to 13, need to present their grilling abilities. The tasks given to the participants revolve around a particular theme, such as Hawaiian luau, a state fair, and a cowboy campfire. Hosted by Camila Alves and Eddie Jackson, guest judges decide the winner of each round. The final winner, after all the episodes, is rewarded with a cash prize of $20,000 and gets the chance to be featured on an issue of the Food Network Magazine.
Read More: TV Shows Like Castlevania
5. Rewrapped (2014)
Twinkies, Goldfish, and SpaghettiOs are some of the signature snacks loved by Americans. In the culinary competition show, 'Rewrapped', hosted by Joey Fatone, three candidates are given the task of creating some masterpieces with one of these classic bites. Each episode comprises two rounds: in round 1, the participants must create the snack closest to the original version; in round 2, they need to make a new dish containing the snack as an ingredient. Marc Summers and guest judges score the competitors. The winner takes home a prize, which is one year supply of the particular snack featured on that episode.
Read More: TV Shows Like Happy!
4. Worst Cooks in America (2010-)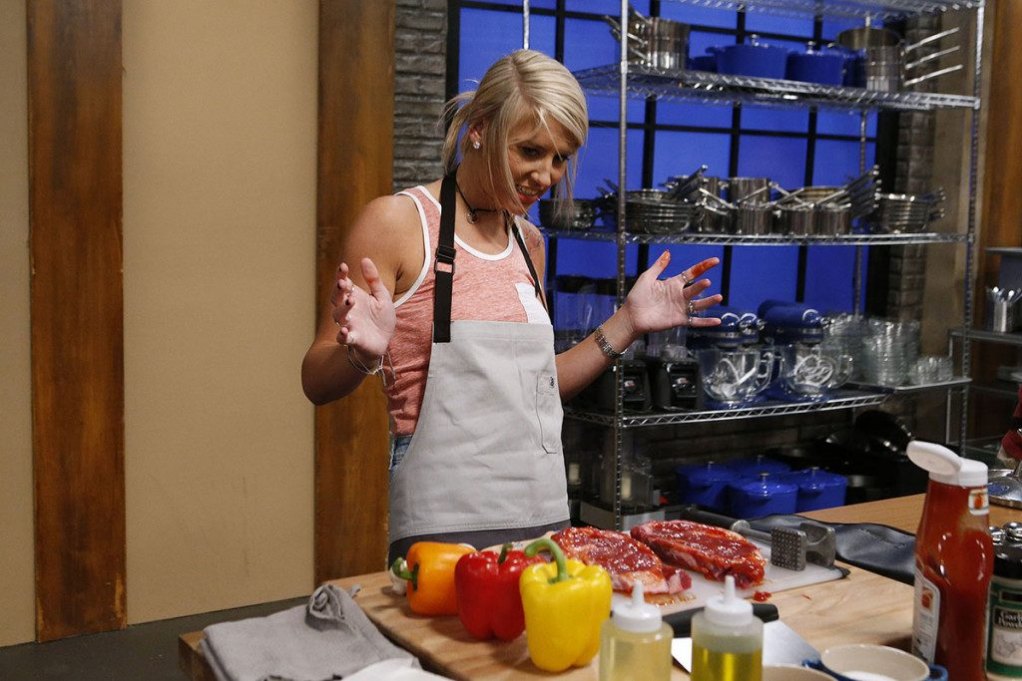 'Worst Cooks in America' is a Food Network reality TV competition that debuted on the channel on January 3, 2010. Featuring 12 to 16 contestants who have the worse cooking skills, it leads them to partake in a culinary boot camp. Here, they receive training on various techniques such as baking, knife skills, temperature control, seasoning, and preparation. After the training period is over, they need to create a restaurant-quality three-course meal. Three food critics review the dishes and the winner takes home a prize of $25,000 and a Food Network cooking set.
Read More: TV Shows Like Sneaky Pete
3. Knife Fight (2013-15)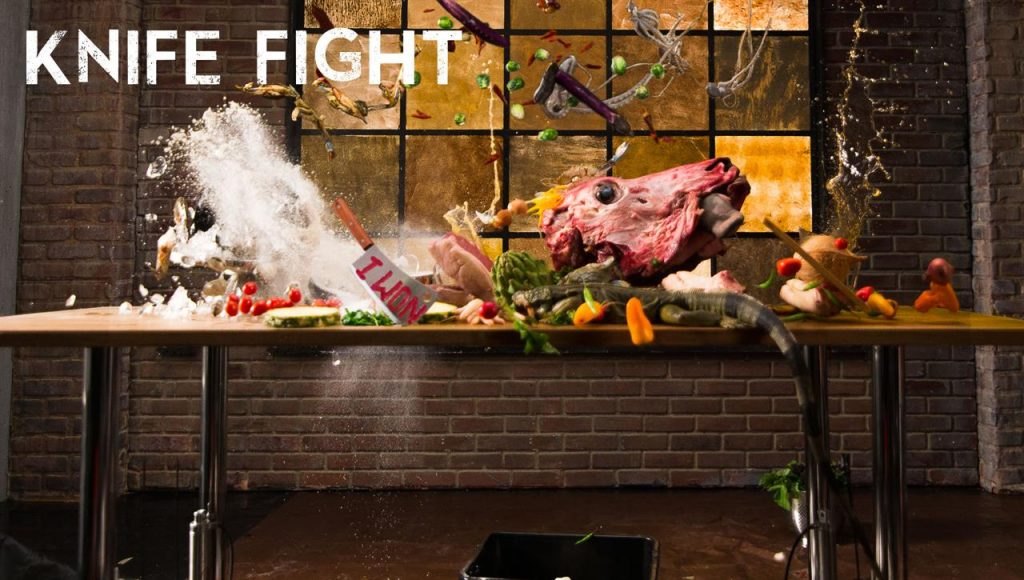 'Knife Fight', which premiered on September 24, 2013, on Esquire Network, is hosted by Ilan Hall and is executive produced by Drew Barrymore. Spanning four seasons, each episode of this cooking competition introduces us to two talented cooks. They have to prove who is the best between them by participating in various challenges held in front of a nightlife crowd, comprising celebrities, restaurant critics, and die-hard foodies. The duo is given a couple of ingredients such as pig heads, jackfruit, and live catfish. Within one hour, they need to make at least two meals or more (if possible). The winner gets "bragging rights" and a cleaver with "I Won" branded over it.
Read More: TV Shows Like America's Got Talent
2. Kitchen Casino (2014)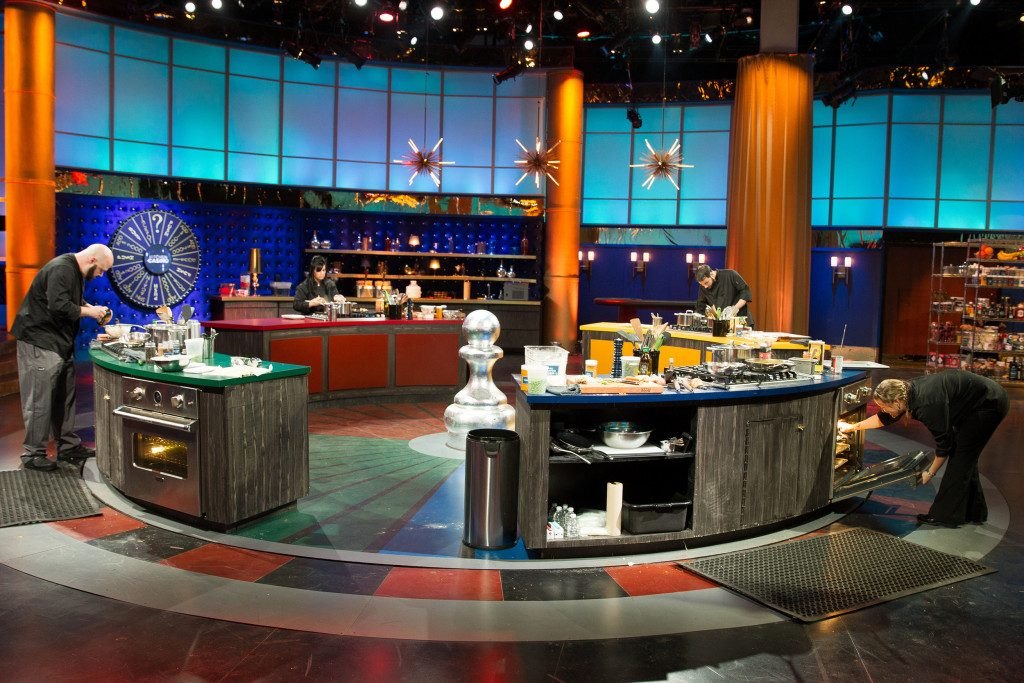 Yet another Food Network reality cooking television show, 'Kitchen Casino' is hosted by Bill Rancic and debuted on April 7, 2014, on the channel. It adopts the format followed in short-form food competitions and introduces us to four chefs. The contestants are pitted against each other as they cook delicious gourmet dishes. Two guest celebrities taste meals and offer their judgment. After this, the chefs participate in four "casino-themed" rounds in a bet to win the final cash prize of $3,0000.
Read More: TV Shows Like Laugh-In
1. World Food Championships (2014-)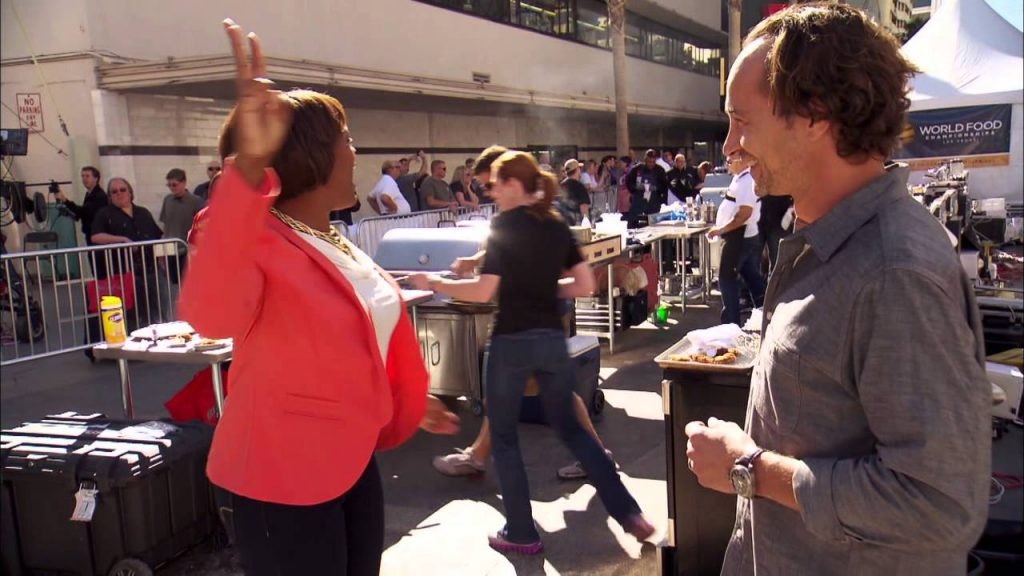 A four-day international culinary competition 'World Food Championships', or 'WFC', was first held in Las Vegas in 2012. After its inauguration, the contest has been held in various cities across the country. It features home cooks and leading chefs who compete in culinary contests that are tournament-style, time-bound, and structured. Held every year and featuring around 500 teams annually in WFC's Main Event, 10 teams are finally chosen as category champions. These groups face the last cook-off at WFC's Final Table. The categories we see on the show are Bacon, Barbecue, Burger, Chef, Chicken, Chili, Dessert, Sandwich, Seafood and Steak. The winner of the last round takes home a cash prize of $100,000.
Read More: TV Shows Like The Bachelorette