The world is packed with countless talented individuals waiting for their special skills to be discovered, displayed, and recognized. While some are expert musicians, others are extraordinary dancers, comedians, magicians, or even stuntmen. One of NBC's highest-rated reality TV shows, 'America's Got Talent', or 'AGT' provides a platform for several such talented individuals. An annual summer release, this onscreen competition series features multiple talented participants. They get the chance to showcase their talents in front of a live audience and a panel of judges. The final winner is rewarded with a grand cash prize and he/she gets the golden chance to headline a show held on the Las Vegas Strip.
So if you are an avid fan of AGT or simply love talent shows in general, then you have come to the right place. Here's the list of best shows similar to 'America's Got Talent' that are our recommendations. You can watch several of these series like 'America's Got Talent' on Netflix, Hulu or Amazon Prime.
10. The Voice (2011-)
'The Voice', which debuted on NBC on April 26, 2011, is an unscripted singing contest that is based on the original show, titled, 'The Voice of Holland'. It uncovers gifted and unsigned, aspiring singers, who can belong from either of the four categories – solo, duet, professional, or amateur. All contestants above 13 years of age are eligible to partake in the auditions. The format of 'The Voice' features four coaches who give feedback to the candidates and guide the shortlisted teams of artists during the run of the episodes. The final winner is selected via audience voting which can be collected through telephone, internet, SMS text, and iTunes Store purchases of the audio-recorded artists' vocal performances. He or she wins a grand sum of $100,000 and scores a record deal with Universal Music Group.
9. Britain's Got Talent (2007-)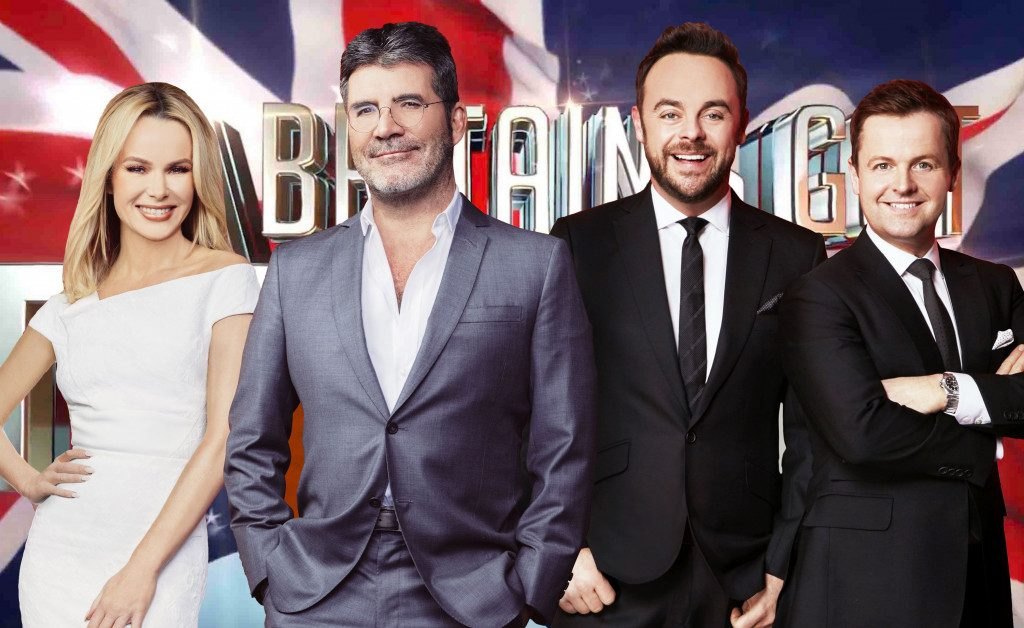 Created by Simon Cowell as a part of his 'Got Talent' franchise, 'Britain's Got Talent' or 'BGT' follows the same format as that of AGT. Aired annually as a part of ITV's summer-release titles, it first premiered on June 9, 2007. Contestants who wish to showcase their talents, participate in the initial auditions, where they have to impress a panel of judges so that they can proceed to the live episodes. The shortlisted contestants compete against each other, with an aim to win the judges' approval and audience votes. The final winner is awarded a cash prize and gets a chance to perform in the Royal Variety Performance, held before the British Royal Family. 'Britain's Got Talent' is, in fact, UK's biggest television talent competition, and forms an important part of the country's popular culture.
8. America's Got Talent: The Champions (2019-)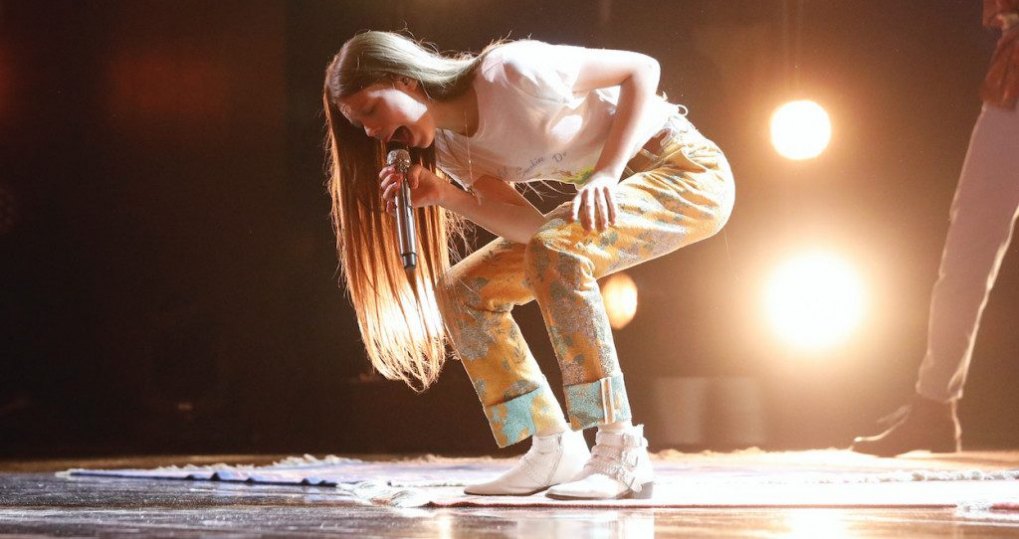 Developed as a spin-off for AGT, 'America's Got Talent: The Champions' is yet another talent show competition, created by Simon Cowell. The only difference in its format as compared to the parent series is that here, you witness winners, finalists, and other notable candidates from previous installments of the 'Got Talent' franchise. These participants battle each other in a war of various talents in order to secure a place in the finals. The ultimate winner is given the title of "World Champion" and gets a prize of $25,000.
7. American Idol (2002-)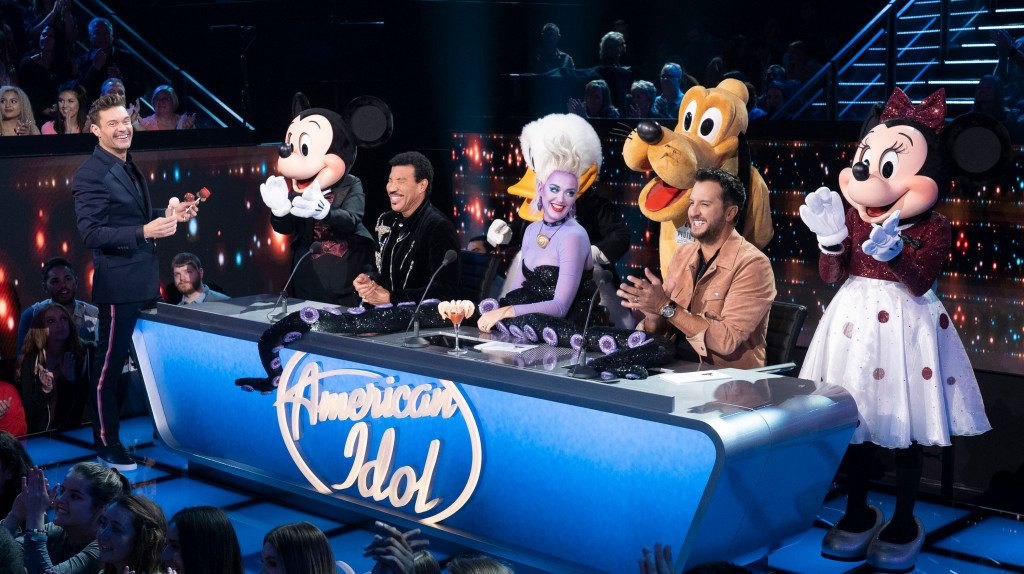 'American Idol', created by Simon Fuller, is based on the British singing competition, titled 'Pop Idol'. It premiered on June 11, 2002, and is a highly watched series in the US. It features several highly talented, aspiring, and unsigned song artists. Final winners are selected by the audience who vote for their favorite singers using phones, internet, and SMS texts. There is also a panel of judges who offer feedback on the performances of the contestants. The show is extremely popular since it has served as a launchpad for the careers of many successful artists.
6. The X Factor (U.S.) (2011-13)
Created by Simon Cowell as an addition to 'The X Factor' franchise, this music competition series discovers singing talents, which can belong to either of the two categories — solo artists or groups. They are selected via auditions and then compete against each other to secure audience votes via telephone, the internet, and SMS texts. A panel of judges gives feedback on the performances. Participants are divided into four teams — one being 'groups' and the rest three categories are based on age or gender. An assigned judge for each team acts as a mentor, guiding the contestants with song choices, styling, and staging. The final winner receives a recording contract with Cowell's record label Syco Music.
5. World of Dance (2017-)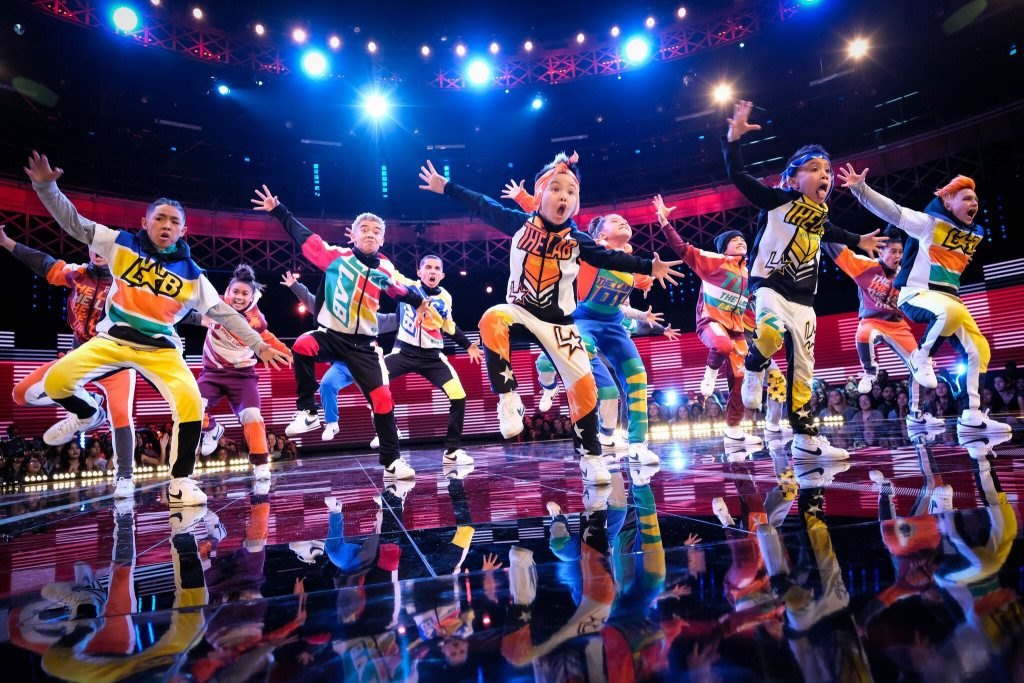 'World of Dance', produced by Jennifer Lopez, is a reality TV dancing competition. It features various artists, adept in any form of dance, which can include solo acts or groups. Genres of the performances can represent any style of dance. The final winner receives a grand prize of $1 million. Applicants are divided into four categories: Junior (groups of 1-4 members, aged below 18), Upper (groups of 1-4 members, aged 18 and above), Junior Team (groups of 5+ members, aged under 18), and Upper Team (groups of 5+ members, aged 18 and above). The show follows an elimination format, which is described in the subsequent para.
In the Qualifiers round, contestants have to score 85 or more points in order to make to the second stage. In the Duels, participants are required to choose their own opponents. An upper hand is given to the highest scorer from the qualifiers because he/she can start with his selection first. The candidates who win in the Duel proceed to the Cut. Here, assigned mentors guide the contestants through their performances. Top three scorers from each team go to the Divisional Final. This time, the existing panel of four judges is joined by a guest judge. Each division has one winner, who moves on to the World Final. In this final round, the last finalists compete for the grand prize of $1,000,000. Each contestant performs in two rounds and the winner is the one who has the highest combined score. He/she is crowned with the World of Dance champion title for that year and also wins a cash reward of $1 million.
Read More: TV Shows Like The Bachelorette
4. Dancing with the Stars (2005-)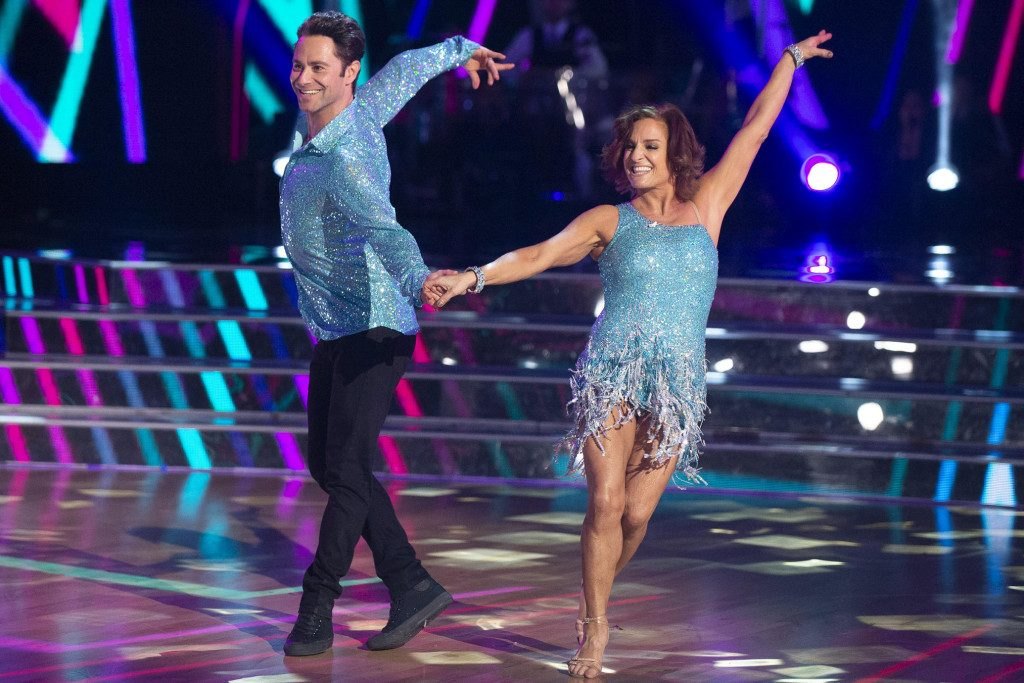 'Dancing with the Stars', an ABC reality TV contest that debuted on June 1, 2005, is the American counterpart of the British program, 'Strictly Come Dancing'. Here, celeb contestants are paired with professional dancers. These couples present their performances in front of the judges' panel and compete against each other for votes and points. The format follows an elimination process, in which the pair with the lowest score is evicted in each episode.
Read More: TV Shows Like Once Upon A Time
3. Little Big Shots (2006-)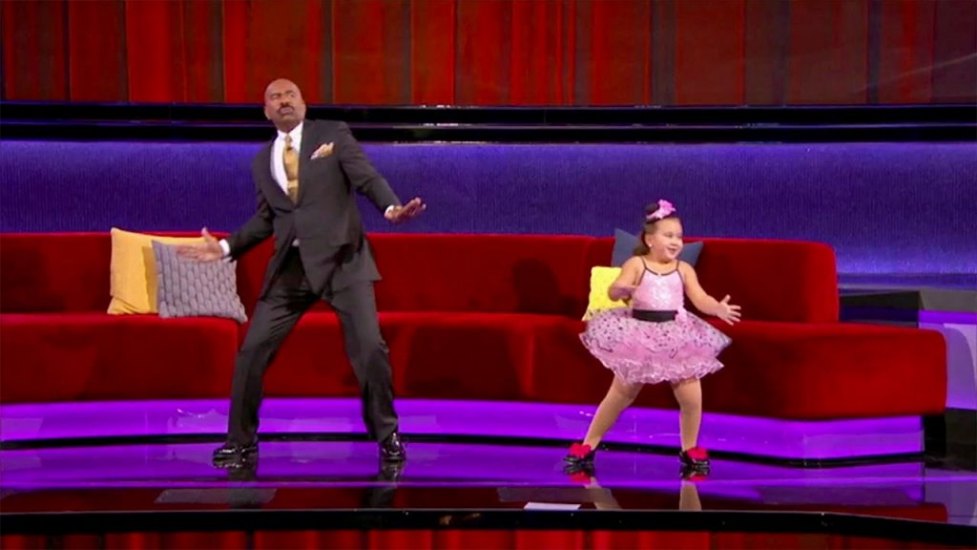 'Little Big Shots', co-created and produced by Steve Harvey and Ellen DeGeneres, is a variety TV show. The ABC series features talented kids who showcase their skills on stage. They also engage in conversations with the host and get a chance to present their talents before a live audience.
Read More: TV Shows Like Southland
2. So You Think You Can Dance (2005-)
'So You Think You Can Dance' is a Fox dance competition created by Simon Fuller and Nigel Lythgoe. It debuted on July 20, 2005 on the channel and is amongst the top-rated shows on US television. Talented and aspiring dancers, holding expertise in any genre, participate in auditions held across several American cities. This is followed by a series of additional rounds where they have to display their ability to adapt to a variety of dance forms. The final shortlisted contestants can proceed to the main phase, where they perform in front of a live audience. Performances can be solo, duet, and group dance numbers.
The main motive of the candidates is to demonstrate their expertise on diverse dance styles, such as classical, contemporary, ballroom, hip-hop, street, club, jazz, musical theatre, and others. The contestants compete against each other for audience votes and judges' points, with the ones winning maximum votes advancing to the next episode.
Read More: TV Shows Like Stargate
1. The X Factor (UK) (2004-)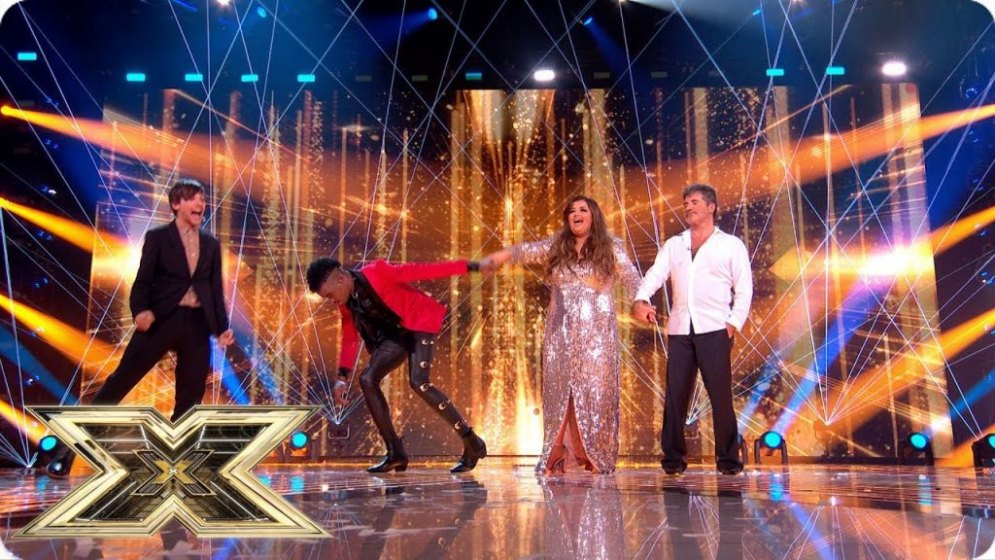 'The X Factor', is a highly popular British reality TV music competition. Created by Simon Cowell, the show aims to discover hidden singing talents via auditions, held in front of a panel of judges and a live audience. Participants who are successful in these rounds are selected to the "boot camp" stage. Those who cross this round proceed to "judges' houses". Each judge mentors four or five contestants who perform in the live shows. Every week, contestants with the maximum number of public votes move to the next episode. The final winner gets a recording contract with record label Syco Music, which holds a value of £1 million.
Read More: TV Shows Like Hart of Dixie