Created by Franc Roddam, Fox's 'MasterChef' is a cooking show that provides amateur cooks and home chefs from across the USA a golden opportunity to showcase their culinary skills. Several aspiring chefs enter the competition each season to claim the title of "MasterChef" by impressing the judges with their dishes and passing the presented challenges with flying colors. As the season passes, the tasks increase in difficulty as the finale looms closer.
Season 5 of the cooking series brought several new faces into the competition when it premiered in 2014. Many cooks garnered a large fan following thanks to their awe-inspiring skills. Naturally, fans cannot help but wonder what some of their favorites from the fifth iteration are up to. Luckily, we have just the answers.
Courtney Lapresi Works as a Dance Teacher Today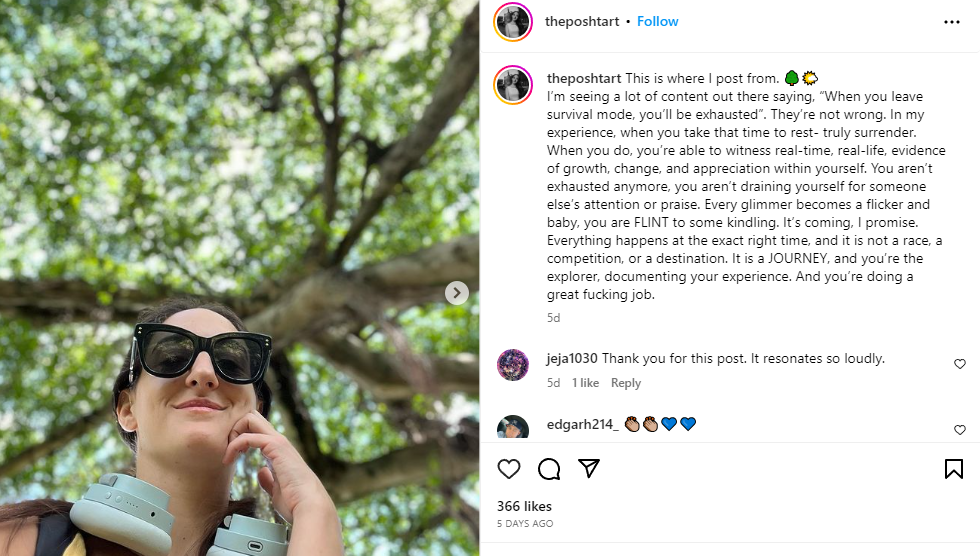 Starting with the winner of 'MasterChef' season 5, we are here to talk about Courtney Lapresi. Her culinary journey on the cooking show was nothing short of impressive, though it seems that she has decided not to continue in the field of gastronomy. Presently, the Pennsylvania native works as a Dance Teacher at First Position Dance Arts, where she trains students in Ballet and Ballet Jazz.
That is not to say that the reality TV star has not expanded on her skills in the kitchen as she released her book 'Everyday Fancy: 65 Easy, Elegant Recipes for Meals, Snacks, Sweets, and Drinks' in 2015. The former chef seems quite happy in her life and cherishes her life as a proud canine and feline mom.
Elizabeth Cauvel is a Mother Today
'MasterChef' season 5 runner-up Elizabeth Cauvel is working hard in advertising. Currently, she serves as the Vice-President and Group Creative Director of Formerly Known As and MRY. However, that does not mean that Elizabeth has given up on her love for the kitchen, as she still consults for food brands. Using her impressive social media following, the reality TV star likes to create and share food and cooking content over the internet. The recently turned mother of August James Cauvel has recently sustained a tragic loss. Elizabeth lost her brother Will, who had previously struggled with addiction. Nevertheless, the television personality and chef continues embracing the new challenges and opportunities life offers her.
Leslie Gilliams is Focusing on Spending Time With Family
Leslie Gilliams may have missed being in the top two of 'MasterChef' season by a hair's breadth, yet his skills helped him gain a decent fan following. In recent years, he has made impressive strides in his career in the entertainment industry. The cooking show participant experimented with acting in movies like 'A Very Nutty Christmas' and even served as an executive producer for films like 'Mistletoe in Montana.' In his off time, Leslie loves to spend time with his family, especially his grandchildren. Furthermore, he enjoys traveling and recently returned from a beautiful vacation to France with his wife, Paula.
Joshua "Cutter" Brewer is a Creative Menu Designer Now
Joshua "Cutter" Brewer, who finished in the fourth position in 'MasterChef' season 5, seems to hold food close to his heart. In fact, the Texas resident won the 2022 Houston Livestock Show and Rodeo BBQ World Championships for his beautifully cooked ribs in February 2022. Despite returning to work as a Petroleum Landman momentarily, Joshua ultimately decided to get an MBA.
He has since opened Ace's Ice & Chop House and even offers catering services through his company, Skillet and Flask. The veteran also works as a Creative Menu Designer and has even worked at the HSBResort Wine Festival. The food enthusiast is never shy about sharing his favorite meals and eateries with his social media followers. Currently, Joshua has a son and a daughter with his lovely wife.
Christian Green is a Private Chef Today
Fans of Christian Green's performance as the 5th place finisher in 'MasterChef' season 5 will be delighted to know that he is presently one of the top contenders in 'MasterChef' season 12. The series's latest instalment features several top cooks from the show's previous iterations. The Louisiana native works as a private chef and caterer and runs his own business called FoodFashionTaste, which sells different culinary items and hopes to share recipes with customers soon.
From working as an entrepreneur and selling his unique spice rub to working as a consultant and menu developer, the award-winning Louisiana chef also enjoys life with his son and family. Christian has also worked as the personal chef for New Orleans Pelicans forward Zion Williamson. The chef and father launched his cookbook titled, 'Christian's Southern Roots Cookbook.'
Jaimee Vitolo is a Pastry Chef Today
After successfully winning against her co-competitors in a series of tests, Jaimee ultimately got eliminated from the competition in sixth place. After the show, she returned to season 12 of the series but failed to win an apron and compete once again. Nevertheless, the television personality has accelerated her growth as a professional baker. The pastry chef owns her company, Tiny Whisk Bakes, and even works as an online creator. The chef is open about her disability and even advocates for Dystonia, a brain circuit disorder. On the personal front, Jaimee loves spending time with her fiance, Aaron. Despite losing her cat, Artichoke, to stomach cancer, the chef continues to take in each day with a stride.
Willie Mike is a Private Chef Now
Despite failing to impress judges in season 5, Willie was not deterred. The chef returned to compete in 'MasterChef: Back to Win' and wowed the judges once again. He is currently working as a Food Demo Specialist for H.E.B. Besides this, he helms his private chef practice and has even planned a food tour across the country. The traveling enthusiast also enjoys spending time with his family and loved ones.
Daniel McGuffey is Working in the Entertainment Industry Today
Ryan & Danny w Daniel McGuffey (director of our Just A Woman vid). He's on #MasterChef this season starting tomorrow! pic.twitter.com/T3pGDHTWpS

— Love and a .38 (@Loveanda38) May 25, 2014
While a cheese souffle ultimately took away the chance of the season's title from Daniel, the creative has continued to grow as an individual. He has since explored other avenues of success. After working as a producer with Warner Brothers Interactive Entertainment Inc., he delved into design and illustration. Based in Los Angeles, he now holds a wide roster of clientele who seek his design and illustration expertise. Not just this, he has also been working as a Voiceover in Los Angeles. The talent has worked for several video games, academic texts and audiobooks. Previously, he worked as a line cook in Hollywood.
Ahran Cho is a Youtube Creator Now
Claiming a position in the top 10 despite being one of the youngest during her season, Ahran has continued to highlight her abilities in the kitchen, even outside the competition. Shortly after her time on the show, Ahran went on to work as the Head Hostess at Sundance The Steakhouse. Not just this, she also accelerated a career in marketing. The University of California alum is currently the Marketing Lead at Room 11 Hospitality. Additionally, she displays her skills as a culinary trailblazer. The YouTube creator regularly shares anecdotes about her journey in the competition with fans and even posts her latest creations in the kitchen online.
Victoria Scroggins is a Private Chef Today
The former bartender failed to fare well in a pressure test and ultimately received a boot from the show. Nevertheless, she has still worked to expand her portfolio. She has even appeared in 'The Feels' and even hosts a monthly storytelling show, 'Tell It: Brooklyn.' Besides this, she also works as a private chef and maintains her catering service, and her clientele includes Lady Gaga. When she's not working, Victoria likes to unwind with her family and friends.
Francis Legge is Now an Executive Chef of the Short Bread Society
Besides showcasing his mettle in the 'MasterChef' kitchen, Francis has also displayed his acumen elsewhere. The television personality has since appeared in cooking shows like 'SnackVsChef,' 'Beat Bobby Flay,' and 'Chopped.' Other than his accelerating presence as an eminent chef on television, he is also the co-owner and Executive Chef of Short Bread Society. Francis has also worked as a producer and director with ScottishFrancis Films and even collaborates with Goldbelly, a shopping and retail giant. Other than this, Francis also enjoys marital bliss with his wife, Christine.
Christine Silverstein is a Chief Financial Officer Now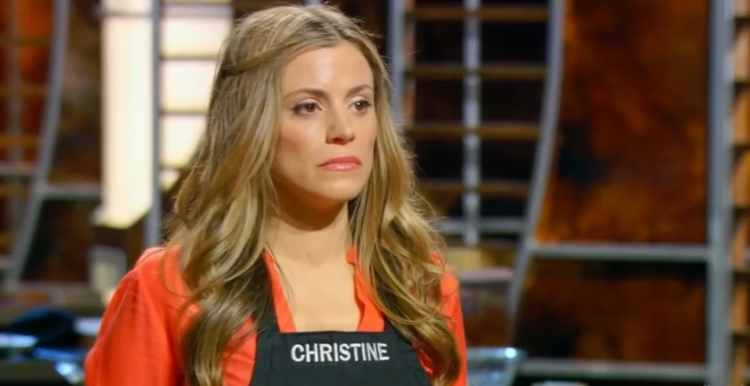 The Investment Director from Yonkers found her calling in food and decided to give her passion a chance. Ultimately, she was eliminated after her chocolate truffles failed to impress the judges. Nevertheless, Christine has since achieved several milestones in her career. The industry leader expert has accrued experience at eminent organisations. She is currently the Chief Financial officer for Exicision Bio Therapeutics. Additionally, she is a member of the Chief and Board Member of Marinus Pharma. When she's not enveloped in work commitments, she also likes to offer cooking classes and reinvent food concepts.
Elise Mayfield Hosts Her Own Baking Web Series
Despite tackling issues with confidence, the e-learning Administrator from Alabama went on to make her mark in the competition. Since the competition, she has worked with Honey Baby Bakes as a baker. Not just this, she has collaborated with the Assistant Food Stylist, Video Liasion and Events Coordinator at the Meredith Corporation for food market appearances. Most recently, she has appeared in 'Sword of Trust,' 'Cause of My Death,' and 'Medal of Victory.' She is the host of her own baking web series called Smart Cookie for the Well Done digital brand. The creative is currently working as the Marketing and Development Coordinator of Events at The Bell Center. On the personal front, Elise enjoys equal bliss with her husband and their son, Roya.
Dan Wu is Enjoying Married Life Today
Since making his mark on the cooking show, Dan has also solidified his presence in different fields. He went on to accrue training at different restaurants and even hosted a weekly food radio show. He also sold ramen before opening his restaurant entitled Atomic Ramen in 2017. He has since become the Vice Mayor of Lexington. The Council Member was elected to office in November 2022 and has since been working to exponentiate the growth of his county members and local businesses. Dan is happily married to Lauren, and the couple share parental duties for their daughter Sofia, step-daughter Lilly, and a trio of feline kids named Cake, Talulah Mae and Tammy Faye.
Francis Biondi is an Online Creator Now
While his skills in the kitchen didn't fail to impress, the culinary trailblazer also retained other talents. The former server is now a professional golfer living in Texas. He has since competed and won several competitions. He is also the founder of Beyond Golf Performance, wherein he instructs athletes who wish to perfect their skills. The online creator also delivers online lessons for students and even hosts the 'Beyond Golf Talk' podcast. Besides this, he also works as a chef and enjoys life with his wife, Kristen and their daughter, Sofia.
Tyler Viars is an Instagram Influencer Now
A technical error eventually led Tyler outside the doors of the 'MasterChef' kitchen. Having made his exit from the show, the hunting sales manager went on to exceed expectations as a chef. He has diversified his portfolio and works as a Land Specialist. Tyler also launched Cookin' In Camo brand. Besides this, the fitness enthusiast shares his journey as a bodybuilder and powerlifter with fans online. Fans and readers can watch his strength and skills on YouTube channel. Tyler also operates Barbells & BBQ, an Instagram account where he rates local restaurants. He also uses his platform to symbolize a bold, brash, and unapologetic lifestyle.
Jordan Kaminski is a Supervisor at Starbucks Now
Despite his reticence, Jordan quickly became one of the frontrunners on the show. He was eventually booted from the series after his steak frites dish did not hit the brief. After his appearance on the show, Jordan has been working in catering and hopes to become a culinary mastermind. Besides finishing college, he had also become a supervisor at Starbucks. He is currently enjoying his life with his fiance, Emilie and dog, Theodore Roosevelt Kaminski.
Kira Novak Owns a Cooking Brand Now
Throughout the season, Kira displayed her ability to infuse and bring out creativity through her food. Alas, her donut dish had failed to hit the mark and ultimately led to her elimination from the show. After leaving the 'MasterChef' kitchen, Kira went on to establish her cooking brand. She owns and works as the chef of Cooking By Design Chicago. The party expert and personal chef have also simultaneously exponentiated her career in management and corporate.
Over the years, she's worked with several organisations and helped stakeholders. She is currently the Board Member of the West Central Association Chamber of Commerce. Besides working as a business development manager and account manager, she also shares her latest recipes and creations in the kitchen online and on her blog. The adventurer also enjoys traveling and spending time with her furry friend, Pierce.
Gordan Houston is Living a Quiet Life Today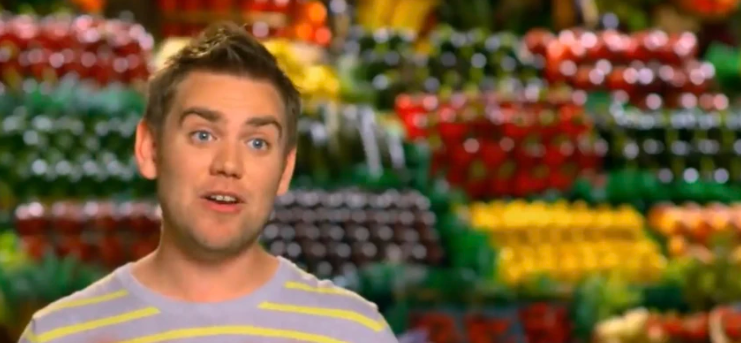 After an unexpected illness prompted him to be escorted from the sets of 'MasterChef,' Gordon has worked to exponentiate his success. He has since worked established himself as an eminent cook and even instructs people through classes. The former law student even cleared his bar exam and went on to work with eminent attorneys and firms in California. Recently, Gordon has decided to keep his life under wraps. Nonetheless, the creative continues to excel in his professional and personal life.
Stephani Syfax-Shepherd is Happily Married Today
From finding an affinity towards food as a server to displaying her acumen in the kitchen, the home cook eventually worked as a private chef and delivered an array of services for clients. Besides this, she has also worked with Cincinnati Bengals A.J. as a Private Chef. With a wide clientele that extends to celebrities and eminent personalities, Stephanie continues to deliver her flavors on the plate. Not just this, Stephani also enjoys domestic bliss. The chef is happily married and enjoys life with her husband and children.
Whitney Bray Has Her Own Catering Service Now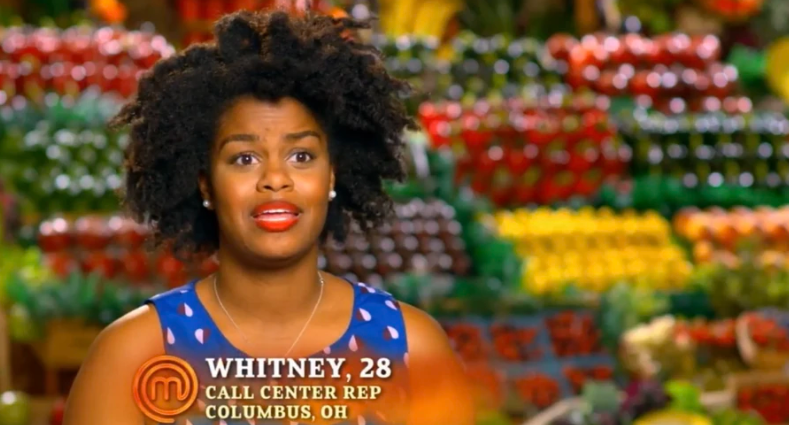 Hoping to win the top prize and create history as a culinary trailblazer, Whitney entered the competition. Despite failing to win the season's title, Whitney still didn't leave behind her dreams. After the competition, she went on to work as an apprentice at the Cameron Mitchell Restaurants. She also had cooking segments on 'Good Day Columbus' for WTTE. Besides this, she has worked as a chef with Celebrity Crusie Line. In 2014, she launched her catering service. Not too late, she also launched Turtle Island, where she works as the Head Chef and specialises in vegan cuisine.
Astrid Lavenia is Living a Private Life Today
While getting an early boot derailed her aspirations to make it in the culinary industry, Astrid has continued to maintain her association with food. After the competition, she went on to work with Ben E. Keith Foods as a DSR. She is currently the Manufacturing Sales Representative at BakeMark. The New Orleans-based television personality likes to keep her life under wraps but is still growing as a dynamic individual.
Read More: Where is MasterChef Filmed?