'MasterChef' is a world-renowned cooking reality show that puts amateur cooks through grueling and demanding challenges to discover the best of the best. Mentored, coached, and judged by the who's who of the food industry, the show demands its contestants to be perfect in their approach, leaving no room for mistakes. Besides, with a massive cash prize on the line, the contestants give it their all as they battle for the coveted title of 'MasterChef.' With the show offering a massive platform to kickstart a career in the food industry, let's find out where the 'MasterChef' season 8 cast is today, shall we?
Where is Dino Angelo Luciano Now?
Dino Angelo Luciano's journey to culinary stardom is nothing short of inspiring. Growing up in Bensonhurst, New York, he discovered his love for food at a young age. However, Dino's passion for dance took center stage, and he pursued a career in the performing arts. Despite his success as a dancer, he never lost his love for cooking and continued experimenting with recipes in his spare time. Dino's unique culinary style, which incorporated bold flavors and unexpected twists on traditional dishes, impressed the judges and earned him the title of 'MasterChef' season 8. This victory catapulted him into the culinary spotlight and opened the door to new opportunities.
Following his win, Dino embraced his newfound culinary fame and continued to push the boundaries of traditional cooking. As the CEO of The Gourmet Rabbit, he has hosted various exclusive dinners and pop-up dining experiences, each showcasing his creativity and passion for food. The talented chef's dishes are a fusion of Italian and American cuisines, reflecting his upbringing in a traditional Italian household and his experience as a New Yorker. In 2018, Dino accepted the position of Executive Chef at Muse and Market, a restaurant in Phoenix, Arizona. He has worked as the Executive Chef at Stella Resto since November of the same year. The culinary star is in a relationship with a fellow chef but has not disclosed her identity to protect her privacy.
Where is Eboni Henry Now?
Eboni Henry is a talented cook who gained national recognition as the runner-up of MasterChef season 8. Hailing from Chicago, Illinois, she worked as an addiction Counselor before her culinary skills caught the attention of the MasterChef judges. Throughout the competition, Eboni wowed the judges with her creativity, passion for food, and ability to infuse her dishes with her story and experiences.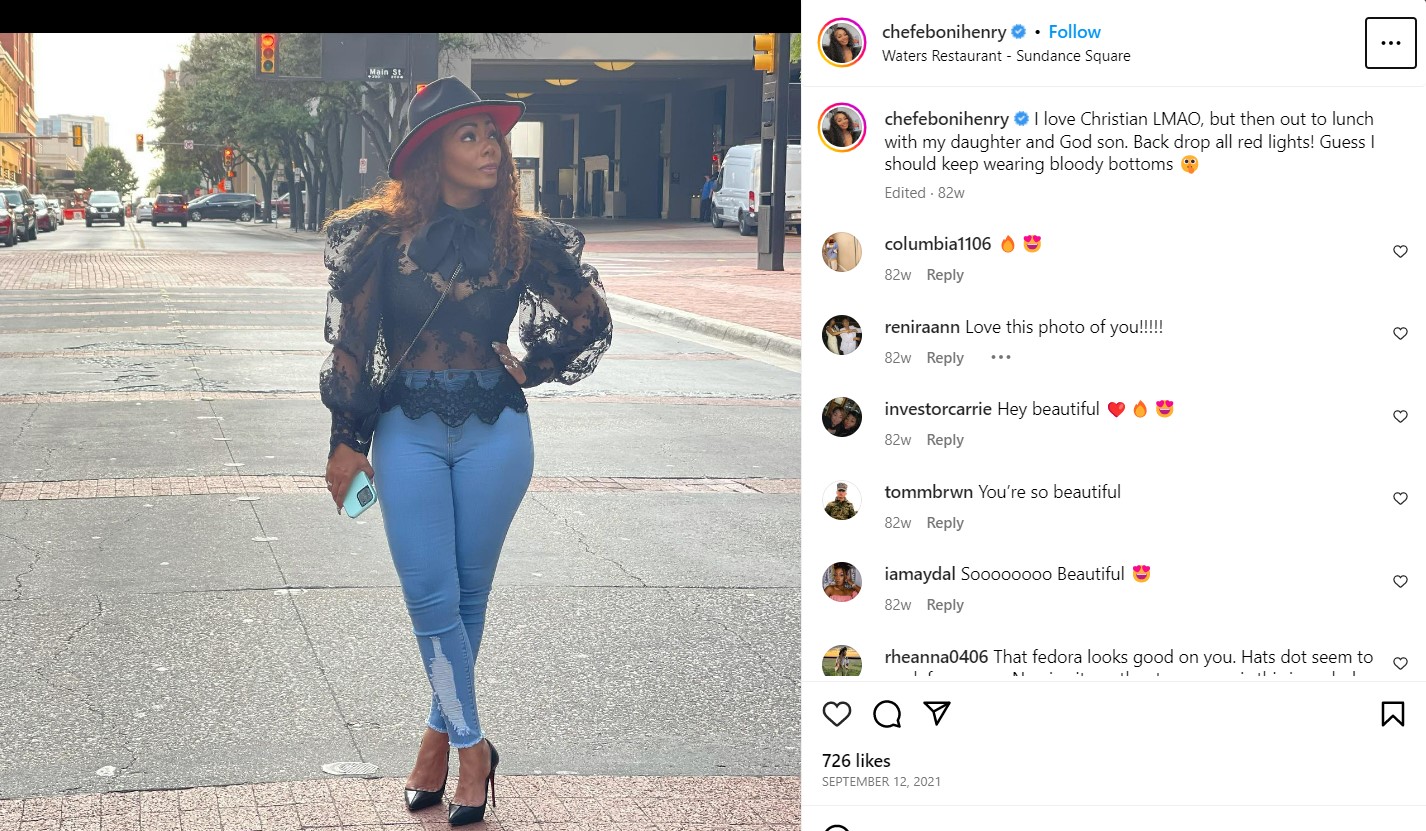 In addition to her work as a Private Chef, Eboni has been featured in cooking videos on Youtube alongside Jacoby Ponder, a fellow MasterChef alum. Together, they share their love of food and cooking with their viewers, providing tips and tricks for creating delicious dishes at home. On top of it, she is also a skin and body therapist and owns Energy Vixen Studios, which was featured on Foodnetwork and Fox. The "world's sexiest chef" also appeared in 'Guy's Chance of a Lifetime' in 2022.
Where is Jason Wang Now?
Jason Wang, a former high school music teacher from Newton, Massachusetts, was the runner-up on the show. Although he didn't win the title, his culinary skills and passion for food captured the hearts of viewers and judges alike. Throughout the competition, Jason showcased his creativity and culinary prowess, impressing the judges with his unique dishes.
After season 8 ended, Jason followed his passion for cooking and became a Professional Chef and Culinary Instructor. Moreover, he has become a popular television personality, hosting cooking shows such as 'Jason's Table: Shocked & Surprised' and other culinary shows, where he shares his expertise and knowledge with audiences worldwide.
The Boston University alum is a popular Culinary Educator in Plenty Program at Lovin' Spoonfuls. Aside from his pursuits in the kitchen, Jason is a talented tenor singer, occasionally freelancing as a performer. Besides, Jason is the Tenor at Boston Baroque. His love for music and food has led him to combine the two, often incorporating musical elements into his culinary events.
Where is Caitlin "Cate" Meade Now?
Caitlin "Cate" Meade is a talented Chef and nutritionist from Chicago, Illinois. She gained nationwide recognition as a contestant on 'MasterChef' season 8, where she showcased her culinary skills and passion for healthy cooking. Despite being eliminated in episode 19 after a cheese souffle skills test against Dino, Cate continued pursuing her love for food and nutrition.
Following her stint on 'MasterChef,' Cate decided to build a career as a personal meal-prep chef, offering various culinary services to clients in the Chicago area. She specializes in creating healthy and delicious meals for individuals and families who are short on time but still want to enjoy nutritious, home-cooked meals. Her personal meal-prep service is popular among busy professionals, athletes, and families who appreciate the convenience and quality of her meals.
In addition to meal prep, Cate offers private dining experiences and cooking classes for those who want to learn how to create healthy, delicious meals in their own kitchen. Furthermore, Cate is the Founder and Head Chef at Cate's Kitchen Fit. Her success as a chef and nutritionist led her to return to the MasterChef kitchen for season 12, titled 'MasterChef: Back to Win.'
Where is Jeff Philbin Now?
Jeff Philbin is a talented Chef and marketing professional from Tampa, Florida. Despite not making it to the final stages of the competition, he continued with his love for food and cooking. After 'MasterChef,' Jeff returned to his previous job as a Marketing Director at Helicon until June 2018. As a Restaurant Consultant, Jeff used his expertise in marketing and branding to help restaurant owners improve their businesses. He worked with clients to develop marketing strategies, create menus, and improve customer service. As a Private Chef, Jeff creates personalized menus for clients and provides private dining experiences in their homes.
Jeff is the Director of Business Strategy and Partner at an advertising company called Schifino Lee Advertising + Branding. His passion for cooking and creativity in the kitchen is evident in his online presence. Jeff shares his favorite recipes on his website and social media platforms, and he frequently appears on local cookery segments to share his tips and tricks with viewers.
Read More: MasterChef Season 6: Where Are They Now?