Trading America's inexplicable rigid dating scene for an international romance, TLC's 'Match Me Abroad' follows the lives of seven individuals who hand the reigns of their dating life to three internationally renowned matchmakers. With a professional set on the task, the seven singles find the possibilities of forevermore far away from their home. However, as cultural norms clash and personal issues emerge, individuals find it impossible to map the differences. With several ups and downs marring the couples' courtship, fans are curious to know where the reality stars stand today. So, if you're also curious to know more, look no further because we've got all the answers right here!
Where is Katarina Němcová Now?
Hailing from Prague, Czech Republic, the worldwide industry leader in matchmaking has used her abilities to find unique matches for American singles. In addition to providing fruitful matches for her clients, Katarina also uses her years of experience for varied aspects of honing a relationship. Along with her husband, John Hawken, the reality star uses tantra to help their clients connect on a venereal level.
Just as Katarina helped Michelle unmask her inner opinions and choices, the international matchmaker uses several tips and techniques to excel at her craft. After completing the show's filming, the certified Reiki healer has gone back to operating her company Find L'Amour. Not just this, Katarina is also enjoying, along with her husband and their son – Timmy. The family of three has been creating new memories in France. Naturally, more milestones await the internationally renowned matchmaker.
Where is Juan Nino Now?
Born in Colombia, Juan's multi-faceted expertise ultimately led him to become an expert in relationships. Over the years, the star has accrued experience in international business and even owned his own venture. Ultimately, Juan found his calling in art and has since been running a bustling gallery whilst also leading a brand management agency as the CEO in Colombia.
The cumulative experiences of working as a wedding planner, relationship, and self-help coach have allowed Juan to find someone the right match instinctively. Since the cameras have closed in on the reality star, Juan has returned to running his business and spending time with friends and family. On the personal front, Juan also looks forward to the opportunities ahead!
Where is Nina Kharoufeh Now?
With an intersectional upbringing that aided her holistic growth, matchmaker Nina uses her expertise to help find American singles a genuine connection. When she is not setting people up, the Palestinian and Arab Muslim divides her time into several activities. Based in New Jersey, Nina was also a News Curator for Fox News.
In addition to a varied work profile, Nina is also a comedian. Her latest shows have been in Dubai and New York. She has even performed a set with DL Hughley at Levity Live. When she's not engaged in travel and work, Nina likes to devote time to physical activities. Aside from work, Nina is a boxer and is competing in the Hammerstein Ballroom fight. On the personal front, Nina likes to keep her privacy intact and her relationships under wraps.
Where are Harold Davis II and Michaela Now?
Despite striking out with another single at first, Harold found a deep connection with Michaela. Not only did the duo bond over their mutual love for 'Star Trek,' but they also enjoyed each other's company trying new things. Moreover, Michaela wasn't baffled even when Harold proposed to her after only two dates. Instead, she reasoned they should extend their courtship and see things through.
While the couple is yet to confirm their relationship's status, readers will be happy to know that Michaela and Harold have continued to share affection for each other even after the cameras closed in on them. From highlighting their bond on social media to even captioning a stack of photos as, "Prague Cultural Museum, is it just me or does the first bust kind of look like Michaela? Maybe I just see her everywhere now," Harold's amorous conduct toward Michaela suggests that all is well!
Are Michelle and Pavola Still Together?
Having broken down their walls, Michelle and Pavola gravitated toward one another throughout their time on the show. From embracing new ideas, such as wearing masks on a date, to speaking candidly about everything, Michelle and Pavola shared a deep bond. While the duo shared a hopeful goodbye and didn't make long-term promises, it is evident that they still share affection for each other. The two singles have expanded professionally and personally since their exit from the show. While Michelle has been recovering from a major heart surgery and making peace with her father's passing, Pavola is also awaiting to explore new opportunities.
Where are Susan and Mauricio Now?
In the hopes of finding a genuine connection, the New York-based reality star jetted off to Colombia along with her dog Calliope. After meeting Mauricio, Susan finally found someone she could easily open up to and converse with. While the initial stages of their courtship had indicated a strong possibility for a relationship, things didn't pan out in such a way.
Ultimately, Susan decided to leave behind Mauricio and Colombia. Instead, the reality star is now moving to Italy in a gist to find love elsewhere. Since the cameras have closed on them, Susan has continued to explore the possibilities of a romance elsewhere and regularly embarks on new adventures with her dog. Similarly, the Colombian graphic designer also hopes to find a deep bond with someone.
Where are Nathaly and Alejandro Now?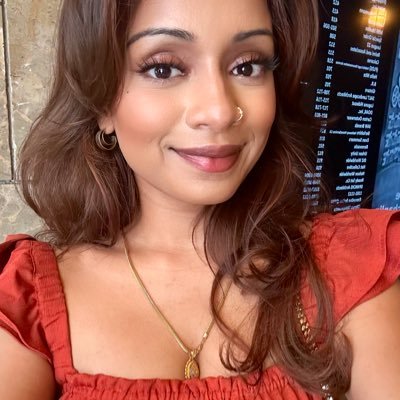 From the get-go, Nathaly had hoped to rise above the nebulous cast by her mother and loved ones. While the reality star did find comfort and connection with Alejandro, the duo did not see their relationship going too far. Naturally, after striking out with two individuals, Nathaly walked away from the show single. Nevertheless, her time on reality television endowed her with a clarity she lacked before. So, even though Nathaly and Alejandro didn't connect on a visceral level, it is apparent that the duo are on their path to discovering professional and personal success.
Where are Chad and Maria Now?
While the ghosts of his past relationships heavily weighed on Chad's decisions and choices during the season, it had become clear that he was especially taken with Maria. The flexibility of matchmaking allowed Chad and Maria to break down their walls and not tip-toe around each other. However, the results did not turn out to be fruitful.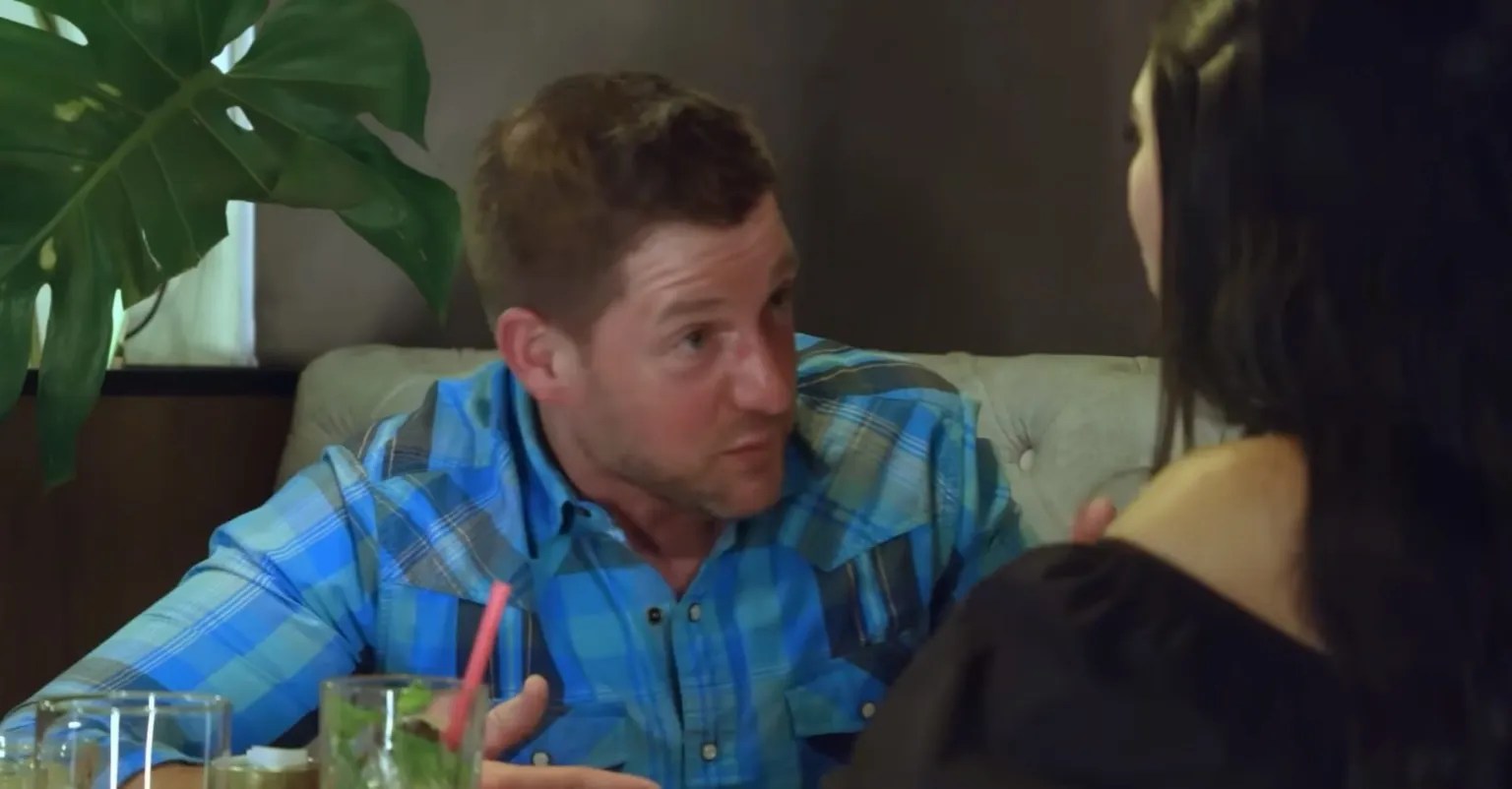 After Maria refused to return to Tennessee with Chad, the latter once again felt confined in a rigid dating scene. Moreover, Chad's aggravated feelings further fueled the intensity of their last meeting. Nevertheless, the duo has since returned to their individual professional and personal lives. With a booming career and several prospects, it is natural that big things lie in the future for Chad and Maria.
Where are Stanika and Noureddine Now?
Enlisting matchmaker Nina Kharoufeh's help, Stanika wanted to find the vivacity of a true connection, especially since she had never had a boyfriend or been on a date. While her aspirations for an old-school romance weren't met initially, things changed when she was introduced to Noureddine. Their enamoring courtship soon progressed, and Stanika even met Noureddine's family.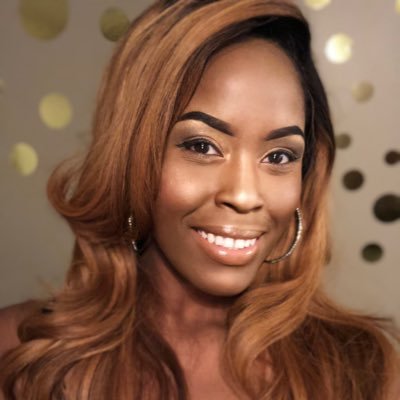 By respecting cultural norms, Stanika and Noureddine went the extra mile to prove their adoration for each other. Ultimately, the Mississippi-based reality star was smitten by the Moroccon native. Readers will be happy to know that Stanika and Noureddine are still on speaking terms, even without cameras! As such, several exciting possibilities lie in the cards for the duo! In addition to this personal feat, Stanika is also climbing the ladder of success through her multi-faceted role as an entrepreneur, TikTok, and UGC creator and comedian.
Where are Mark and Houda Now?
The sportscaster whose job has taken him worldwide came to find that starting a family can be extremely tricky. After getting acquainted with the dating rules of Morocco, Mark found that he could connect with Houda on a more personal level. However, the roadblocks for the duo remained even after Mark was introduced to Houda's family.
While their innate trepidations and a lack of commitment affected their communication, Mark's decision to simultaneously date other women also flagged an issue for Houda. Ultimately, the Morrocan business owner ghosted him, leading him to walk away from the show alone. Nevertheless, the two individuals agree to the valuable experience they gained through the show. While romance is off the table for Mark and Houda, the duo continues to accelerate professionally.
Read More: Where is Match Me Abroad Filmed?