When 25-year-old Matthew "Matt" Trussler was found heinously murdered inside his Riverview, Florida, residence on October 18, 2019, it honestly left the entire community shaken to its core. After all, as explored in CBS' '48 Hours: Melissa Turner's Closing Act,' his fiancée was the one to have taken his life, only to contact the authorities as a bereft partner more than four hours later. So now, if you wish to learn more about her — with particular details regarding her brutal offense, her likely motive, her overall penalty, and her current standing — we have got you covered.
Who is Melissa Turner?
Born on November 25, 1992, Melissa Rose Turner grew up in both North Carolina as well as Florida as a part of a largely supportive immediate family, yet her early years were still not happy. That's because she'd reportedly suffered abuse at the hands of a relative around this time, driving her to find solace in compulsive eating and develop a rather personally controlling disposition. The truth is her complex habits did eventually lead her to struggle with obesity, all the while having to face bullying in school, but it seems like she managed to turn over a new leaf as an adult.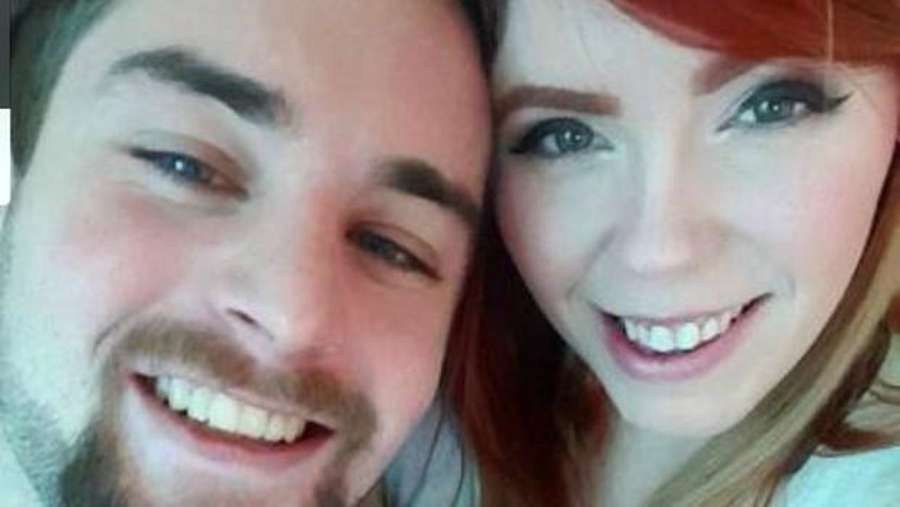 According to reports, Melissa obtained an Associate's Degree in Business, worked hard to shed over 100 pounds, and then decided to realize her dreams by establishing a career in entertainment. The aspiring actress actually competed in cosplay competitions, gradually evolved into an amateur model, and operated a couple of online blogs; one of them allegedly just had explicit content. She was thus already in this industry when she came across relatively new-to-town Massachusetts native Matthew Trussler for the first time on Tinder in April 2017, only for them to fall hard and fast.
In fact, Melissa and Matthew were not just engaged by the time fall 2019 rolled around, but they were also living in the two-story, four-bedroom home they'd bought together near December 2018. The couple was hence evidently looking forward to building a happy, healthy, stable life hand in hand, that is, until an unexpected argument led to the latter bleeding to death on October 18, 2019. While he lost his life on the back patio of their shared residence on the fateful day, his fiancée was arrested on a single count of spontaneous yet dangerous second-degree murder with malicious intent.
Where is Melissa Turner Now?
When Melissa's trial finally commenced on February 14, 2022, one of the first aspects underscored was the fact she had dialed 911 pretending not to know what'd transpired at roughly 8:45 am. According to prosecutors, this was more than four hours after Matthew had been fatally stabbed, indicating she likely did not want him to survive, or she would've immediately called for help. As for evidence suggesting her responsibility, there was surveillance audio-video footage from the couple's home, plus from a neighbor across the street as they had a camera casually pointing towards their place.
While Melissa actually appeared distressed in the former, the latter was the one that caught a female voice screaming, shouting, and then sobbing around the same time — at nearly 4 in the morning. There were phrases like "Get up! Get up now," "So f–king die," "F–king arrogant," I hate you," and finally, "What have I done?" but a male voice/Matthew could barely be her murmuring. However, the defendant insisted she was innocent as she'd grabbed her "alcoholic," "drunk" fiancé's knife and stabbed him in self-defense once he began strangling her during the argument.
As per Melissa's account, Matthew had awoken her in those early hours as he was still drinking, which enraged her to such an extent she picked a fight, not realizing he'd quickly turn it physical. She even testified she doesn't know how he'd gotten several slashes when she recalled stabbing him only once, just to later mention he often hallucinated and self-harmed, as if to suggest he'd done it himself. In the end, on February 18, 2022, with the belief Melissa understood Matthew "was gonna die; she knew it, and yet she called nobody," the jury found her guilty as charged.
Melissa was subsequently sentenced to 20½ years on March 18, 2022. Therefore, today, she is incarcerated at the mixed-security Lowell Correctional Institution in unincorporated Marion County, Florida. According to state prison records, her current release date is April 27, 2042, meaning she will be out of prison by the time she reaches the age of 50.
Read More: Where is Matthew Trussler's Family Now?