It was back in the early hours of October 18, 2019, when Matthew "Matt" Trussler lost his life in one of the worst ways imaginable at the hands of none other than his fiancée Melissa Rose Turner. She'd actually left him to bleed out following an argument that had escalated to such an extent she stabbed him, as per CBS' '48 Hours: Melissa Turner's Closing Act,' leaving his family utterly devastated. So now, if you simply wish to learn more about the latter in particular — with a focus on their opinions on the matter as well as their current standing — we've got the essential details for you.
Who is Matthew Trussler's Family?
From what we can tell, Matthew was born in Hopkinton, Massachusetts, on January 11, 1994, to Margaret Mary Trussler McLaughlin and David C Trussler as the youngest of their two children. The couple seemingly did part ways a short while later, yet it's evident they still managed to raise the youngster alongside his brother Sean Thomas Trussler around the Middlesex County area. In other words, the siblings had an unwavering support system in not just one another but also their parents at every step of the way, proven by the fact they could pursue any opportunity without worries.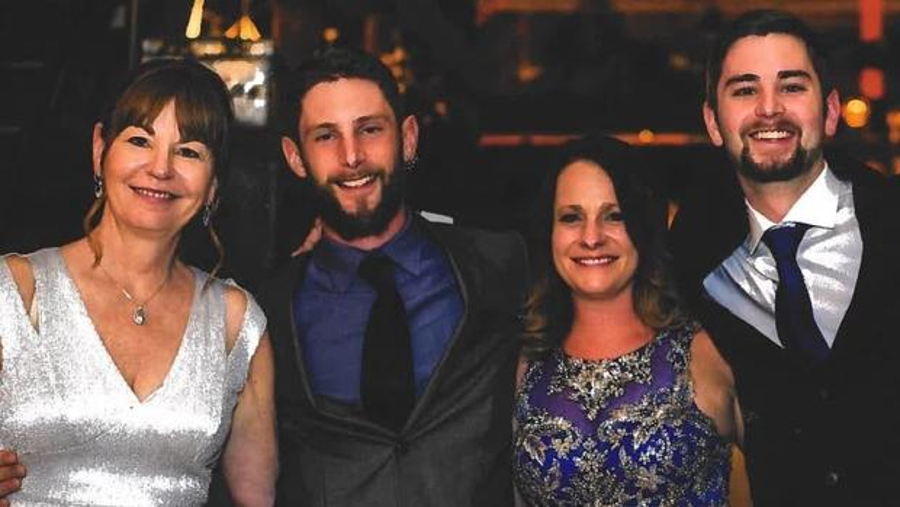 Matthew actually did so by following in Sean's footsteps and relocating to Florida in the mid-to-late 2010s, where he ultimately even joined the latter's thriving home insulation/foam company. As if this wasn't enough, the Westfield State University graduate also co-signed on a home with fiancée Melissa in December 2018; one quite close to Sean and his partner Jennifer Chandler Giles'. However, the duo did not like the amateur model at any given moment as they knew the romance was troubled and had noticed the way their brother had gradually grown distant since he met her.
That's why when Melissa insinuated abuse from Matthew during her 2022 trial for his murder, wherein her core defense was self-defense, Sean did not hold back in his victim impact statement. "This is not a story about a poor innocent girl," he said mere minutes before she was handed 20½ in prison. "This is a woman who intentionally isolated and manipulated a good kid away from his loving, supportive family." Even their mother, Margaret, deemed her story "contrived" and added the claims of domestic violence broke her heart just as much as her son's death did because of how untrue they were.
"You and I both know that Matthew was the best thing that ever happened to you," Margaret said. "I have no doubt what is going to happen to you here today would've caused him great anguish." She also added that if Melissa were worried for her or his own well-being, she "should have reached out to us for help. You never did. If you had done so, I believe none of us would be here today."
Where is Matthew Trussler's Family Now?
Coming to their current whereabouts, although Matthew's parents prefer to keep their distance from the limelight, we do know David is based in Tiverton, Rhode Island, whereas Margaret resides in New Fairfield, Connecticut. The former actually appears to be in a healthy, long-term relationship with a woman named Noelle Claveloux at the moment, and it seems like even his ex-partner has moved on, remarried, and settled down. As for Sean, he apparently continues to reside in Northeast Tampa, Florida, where he still operates his business, all the while dedicating every bit of his free time to Jennifer and their Children.
Read More: Matthew Trussler's Murder: How Did He Die? Who Killed Him?