With Netflix's 'Money Shot: The Pornhub Story' delving deep into the successes and scandals of the titular erotic adult entertainment platform, we get a complete insight into its intricate journey. After all, this documentary movie features exclusive interviews with not just porn performers and past employees but also activists, historians, as well as lawyers to really deliver a clear picture. Amongst them is actually attorney Michael "Mike" Bowe — so now, if you, like us, are curious to learn more about him, his career trajectory, and his personal standing, we've got the details for you.
Who is Michael Bowe?
It was reportedly back when Michael was merely a young boy growing up in New York that he developed an interest in the justice system, only for it to continue expanding as the years passed. He thus pursued a Bachelor's degree from the private Jesuit Fordham University (1984-1988) before working incredibly hard to earn his Juris Doctorate from New York Law School (1988-1991). The truth is he graduated first in his class, yet it was not until a couple of years later, in 1993, that he passed the Bar exam and obtained his license to begin practicing law in The Empire State.
Michael actually clerked for the United States Judge for the Southern District of Florida, Honorable Lenore Carrero Nesbitt, in these two years, just to then immediately jump into corporate law. He was an Associate for Sullivan & Cromwell LLP for seven years (1993-2000), served at Kasowitz, Benson, Torres & Friedman LLP for two decades (2000-2020), and later joined Brown Rudnick LLP. It's also imperative to note held the positions of a Litigation Partner, a Member of the Executive Committee, and a Member of the Business Development Subcommittee at this second firm.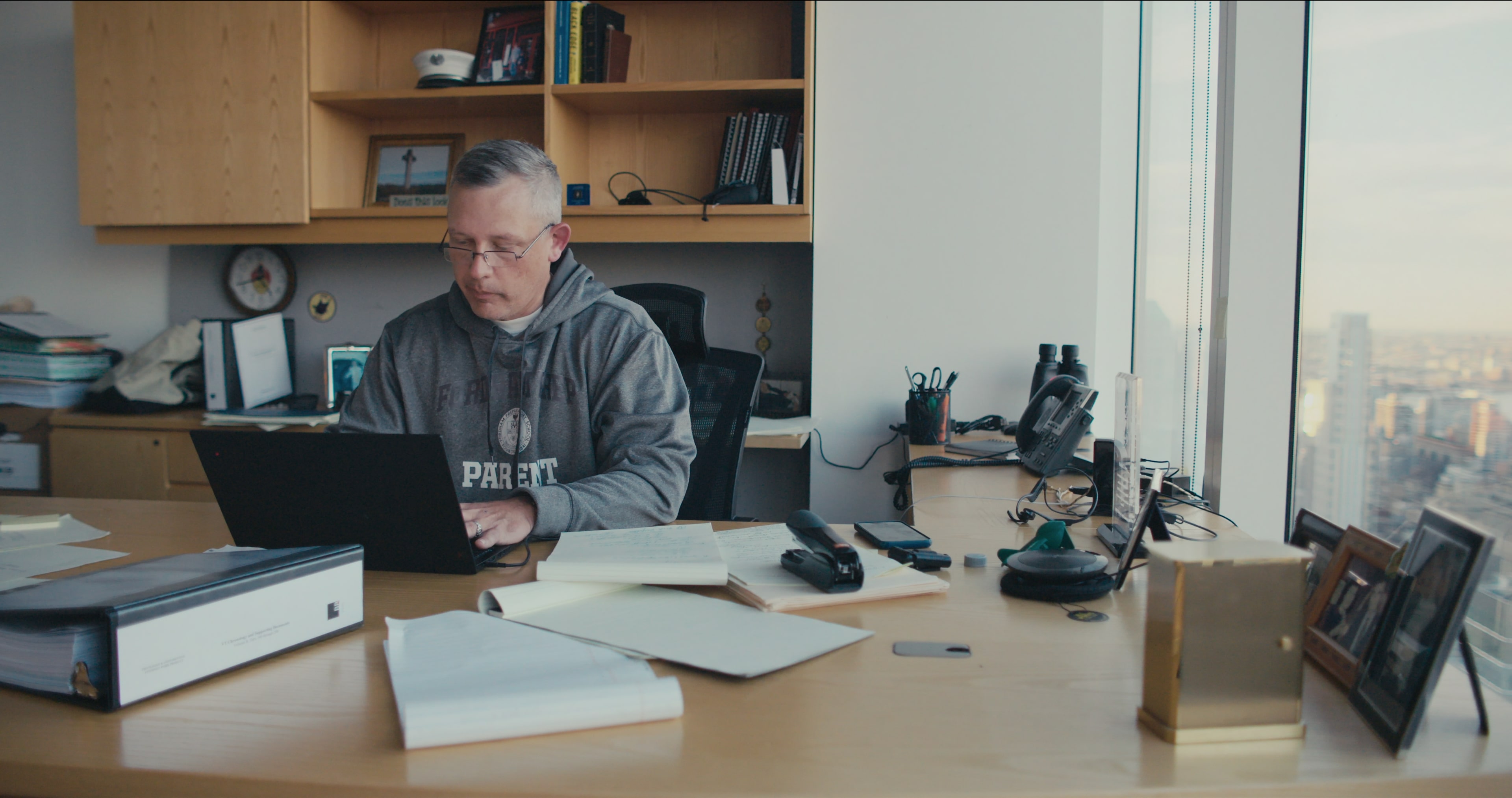 It hence comes as no surprise litigation specialist Michael has had multiple high-profile cases over the years, with the one against MindGeek (the parent company of Pornhub) being his most recent. He sued them for trafficking, racketeering, as well as other counts on behalf of 30+ victims in connection to the allegations they knowingly enabled, boosted, and profited off illegal content on their site. In other words, he represents a majority of those young girls and women harmed by the alleged unlawful, sexually abusive, non-consensual, child pornographic content on adult platforms.
"It's evil," Michael once said. "Part of the reason this is allowed to happen is most people don't think of people doing this. But what gives you chills is how many people, given the opportunity to do something like this, do it." In another interview, the attorney stated, "The online porn industry has essentially been the Red Light District of commerce. This new industry of online porn, for the last 10 years, has been allowed by law enforcement, government entities, to operate by a different set of rules. Basically, no rules or oversight." That's why he carefully built a RICO case against them despite the fact these are normally used to take down mobsters and drug gangs.
Where is Michael Bowe Now?
With over three decades of experience under his belt, Michael Bowe continues to work at the New York office of Brown Rudnick in the capacity of Partner as well as Co-Chair of Litigation & Arbitration. Whether high-stakes business or personal cases, he truly does them all from both the plaintiff's and defense's sides at every level with the same vigor because his priority has always been clients. This is part of the reason he has been able to utilize the civil RICO and defamation law in unprecedented ways, only for them to usually result in helping not just his representee's but also his reputation.
As for Michael's exact current standing, since he prefers to keep his private life well away from the public eye, all we know is that he resides in New York alongside a happy little family of his own. Though on the professional level, it's evident the attorney loves a good challenge and will thus continue serving as one to help others through landmark lawsuits/filings for as long as possible. We should mention his work has even led him to feature on CNBC, Fox Business News, Bloomberg, and several other networks, along with a few magazine stories as well as books.
Read More: Where is Porn Industry Professional Mike Stabile Now?