As a documentary movie that shines a light upon the dark side of the adult entertainment industry, Netflix's 'Money Shot: The Pornhub Story' can only be described as intriguing and haunting. That's because it profiles not just the rise of the titular audio-video platform but also the way it essentially supported sex trafficking, sexual assault, as well as explicit abuse for nearly a decade. Amongst those whose tales have thus been featured is none other than Serena Fleites — so now, if you wish to learn more about her, her ordeal, and her current standing, we've got you covered.
Who is Serena Fleites?
It was back in 2014 when Serena's entire world literally turned upside down despite the fact she was merely in the eighth grade and often did quite okay in her local Bakersfield, California school. The truth is the 14-year-old had recently begun dating a boy a year older — someone she reportedly genuinely had a crush on — just for him to soon pressure her to send a video undressing. Her so-called boyfriend would allegedly declare that if they were indeed in a relationship and she loved him as she said, she should have no problem making such personal, explicit clips for him.
Serena hence obliged, driving him to ask for more and more videos as the days passed, making her feel both reluctant as well as wholly flattered at the same time, according to her own narrative. Though the one thing she failed to consider was that these tapes could get circulated among the guys in her school and then land on sites like Pornhub, which is sadly precisely what happened. "A lot of people in the grades above me — mostly guys — they would try to harass me and blackmail me," the teen once revealed, detailing a small part of the bullying she subsequently had to endure.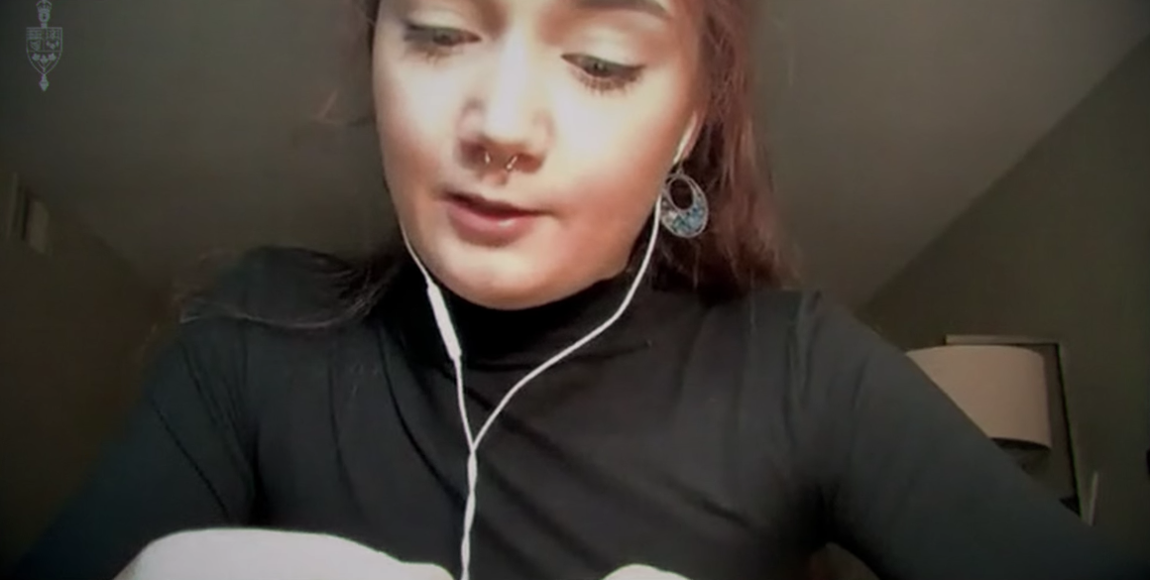 Serena continued, "[They would say] if I didn't do stuff with them or I didn't send them more videos…, they would send [old ones] to my family: my grandma, my mom, my sisters, my brother." The boy she'd been dating was actually suspended once the news broke, yet she still decided to switch schools since she simply couldn't attend any classes at the former in shame as well as in fear. But alas, rumors regarding her clips reached this new place too, practically forcing her to drop out because her efforts to both start afresh and have the video deleted from Porhub completely failed.
Serena had admittedly pretended to be her mother when she first contacted Pornhub, stating the tape was clearly child pornography, only for them to take a minimum of a week or two to respond. They did ultimately take it down, yet by this point, so many people had already downloaded the entire thing that it was back up on the site within days, which happened again and again and again. Though the worst part is the fact Serena actually has a hormone disorder where she ages slowly, meaning she might've been 14 in the clips, but she looked no older than 9 or 10, and it was evident.
Where is Serena Fleites Now?
This entire experience went to such a traumatic extent it unfortunately led Serena to have anxiety, depression, as well as suicidal thoughts going much beyond what she could have ever conceived. She cut herself deep, once swallowed every anti-depressant pill she could find, and even attempted to hang herself in the bathroom, but thankfully medics always arrived just in time to save her. Yet none of it hindered her downward spiral in any way, shape, or form, resulting in the teen being a dropout, homeless, and addicted to meth + opioids without a support system or any sense of self-care.
Because Serena had to feed her drug habit in some way, she admittedly began selling nude photos/videos of herself through Craigslist as she believed it was a good way to punish herself. She thought she'd landed herself in this position, so she wasn't worthy of anything anymore since everybody had already seen her body — the truth is she may've been naive, but it wasn't her fault.
We're thus happy to report Serena managed to get clean when she was 18, and she felt encouraged to stand up for herself once her New York Times profile came out in early December 2020. She hence contacted attorney Michael Bowe and soon filed a lawsuit alongside 33 other girls/women against Pornhub on charges such as racketeering, trafficking, etc. — but things recently changed owing to the number of Jane Doe's in the case, making her the only Plaintiff at the moment against both Ponhub as well as Visa.
Serena claims that by processing revenue from ads on the erotic site, Visa carefully conspired with Pornhub's parent company MindGeek to make a lot of money from videos of her abuse. As for the aspiring vet technician's personal standing, a lot of money was raised for her through a GoFundMe after the New York Times op-ed, enabling her to move into a long-stay hotel room with her dogs. She seemingly remains there to this day, all the while trying her best to heal from the past, attain justice, and soon achieve her goals.
Read More: Gwen Adora: Where is the Porn Performer Now?