In Netflix's thriller film 'The Killer,' Michael Fassbender appears in an all-new avatar as David Fincher's new leading man. The Academy Award-nominated actor plays a lonely hitman who gets forced to seek vengeance when his client turns against him after an unsuccessful mission. Fassbender's hitman is not a charming man who reminds us of James Bond. Rather, he seems sleepy and tired, which is understandable considering his unpredictable "work hours." The actor offers a new take on the portrayal of a hitman with his distinctive physique. Considering Fassbender's history of physical transformations, one can't be blamed for being intrigued about the same.
Michael Fassbender's Transformation
Although there isn't an official confirmation regarding Michael Fassbender's weight loss for 'The Killer,' it is evident that the actor made tweaks to his body, seemingly by shedding a few pounds. The actor's apparent weight loss is an integral characteristic of the unnamed killer he plays in the thriller. Due to the nature of his job, the killer is someone who cannot rest or sleep properly. He is bound to alarms since he has to observe his target and the latter's milieu before pulling the trigger. The first chapter of the film establishes this physically affecting routine of the assassin, which makes the need for weight loss evident.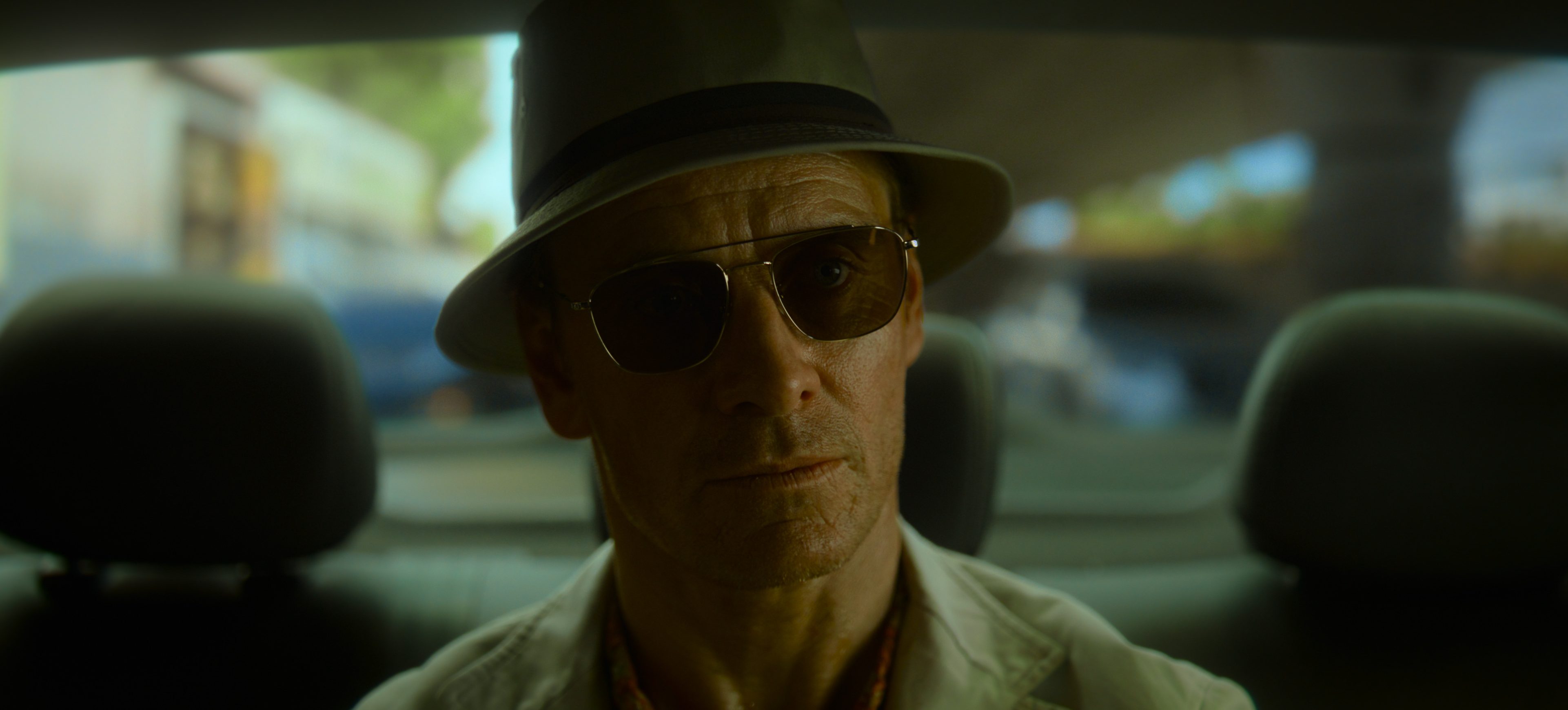 In addition to the supposed weight loss, Fassbender trained for ten weeks to get into fighting shape. He also learned to assemble a sniper rifle and his efficiency is there to see in the first chapter of the movie. Furthermore, the actor didn't even blink when the cameras were rolling to capture the psychological crisis of the killer. "The focus puller highlighted something remarkable: the actor didn't blink on camera for the entire shoot," Erik Messerschmidt, the cinematographer, told Empire. "Michael's eyes betray a lot. He can hold a lot of conflicting things in his mind and his eyes allow you access to it," Fincher added in the same interview.
This isn't the first time Fassbender underwent physical transformation to play a character. The actor lost forty pounds to play Bobby Sands, Provisional Irish Republican Army (IRA) who died on a hunger strike, in Steve McQueen's acclaimed film 'Hunger.' "I just knew that I had to do it. I knew all the stuff we had filmed before that was pretty… special, and I didn't want the last part of the film to break the illusion. I knew I had to get super thin," he told The Guardian about his weight loss for the 2008 film. At the time, he relied on long walks, yoga, and "a very small tin of sardines" every evening to lose his weight.
"It was 10 weeks yeah. I actually went over to Los Angeles to do it which was a really good idea because the weather was nice. I remember when I came back to Belfast in January I think it was, to finish off that section of the film, it was cold. And the cold on top of being hungry is pretty tough. […] In the beginning, I was supposed to be on 1,000 calories a day and then I just flat-lined at around 65 kilos after the fourth week. So, from then on I just broke it down to 600 calories a day which was essentially some berries, nuts, and a tin of sardines for dinner," Fassbender said in BBC's 'The Andrew Marr Show' about his weight loss experience for 'Hunger.'
Since Fassbender is a sportsman who races, maintaining his body must be a part of his daily routine. His dedication and commitment to the art of acting pushes him further to transform his physique to perfect his portrayals.
Read More: The Killer Ending, Explained: Why Did the Killer Spare Claybourne?