When Heidi Firkus was shot and killed inside her St. Paul, Minnesota, house on April 25, 2010, her husband, Nicholas "Nick" Firkus, claimed a man broke into their home before attacking them. His statement even appeared accurate initially as he, too, had a superficial gunshot injury in his leg. On top of it, Nick provided investigators with a privately made sketch, which looked somewhat like Michael Pye. '20/20: Stranger in the House' chronicles Heidi's tragic murder and follows the investigation that ultimately found Nick guilty. However, if you are intrigued by Michael's connection to the case and his current whereabouts, we have you covered.
Who is Michael Pye?
Not much is known about Michael's childhood, although some sources state he grew up in and around St. Paul, Minnesota, and has been in and out of prison for a good part of his life. Moreover, the show mentioned that he had been in trouble with the law several times, although he claimed he never hurt anyone physically. Nevertheless, Michael's MO of breaking and entering into homes with the residents still inside matched the setting of Heidi's murder, which made detectives quite suspicious of him during the initial investigation.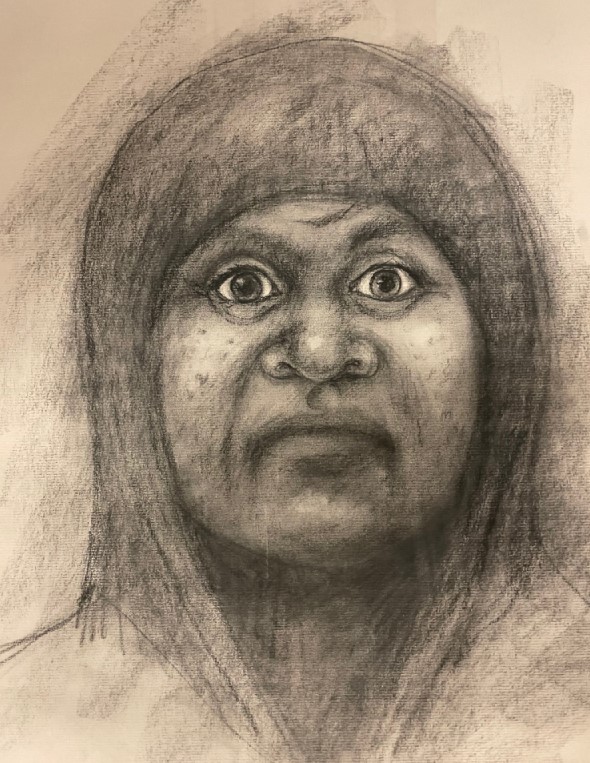 While Heidi was murdered in April 2010, Michael committed his first robbery on December 7, 2009, when he broke into a house in St. Paul's Highland Park neighborhood, tied up the 81-year-old homeowner, and made off with valuables as well as cash. Shortly afterward, he broke into a St. Paul's North End home and attacked a man inside. However, detectives investigating the second robbery soon realized nothing was stolen from the house. Besides, reports claim that Michael also staged a third robbery when he broke into another North End home. He restrained a woman and her granddaughter before stealing several cards and some jewelry.
By this time, the police were well aware of Michael's crimes and even had a description of his out to the public. Hence, when a witness located him at the Mystic Lake Casino in Prior Lake, Minnesota, on January 1, 2010, he called the police and had the home invader arrested. Subsequently, Michael pled guilty to a count of kidnapping and three counts of burglary and was sentenced to ten and a half years in prison in February 2010. On April 25, 2010, 911 operators in St. Paul, Minnesota, received a frantic call from Heidi Firkus.
The 25-year-old Sunday school teacher reported an intruder had reportedly broken into her home. Yet, when first responders reached the site, they found her dead from a shotgun wound in her back while her husband, Nick, had a gunshot injury on his leg. Upon questioning the latter, the police learned that an intruder had broken into their house in the early morning hours of April 25. Furthermore, Nick claimed he tried to subdue the attacker before his wife was shot. Shortly afterward, he approached detectives with a privately made sketch of the intruder who had reportedly broken into their home.
Since officers had no idea who the man in the sketch was, they sent it to local TV stations and asked the public for help. That was when a woman came forward and identified the man as Michael Pye. Incidentally, his MO consisted of him breaking into St. Paul homes in the early morning hours while the residents were still asleep. This perfectly matched the timeframe of Heidi's murder, and the police decided to treat Michael as a suspect. Surprisingly, they soon learned that he was in prison at the time of the homicide, which ruled him out of the investigation.
Where is Michael Pye Now?
To this day, Michael Pye believes Nick tried to frame him, and he might have had a murder case on his hands if the police did not arrest him before Heidi's death. Regardless, he decided to turn over a new leaf while serving time for his burglary and kidnapping conviction by joining a Christian ministry. He even talked about his transformation through the program during an interview.
Michael said, "My counselors in that program showed me nothing but love when I was feeling that I was the kind of person that you shouldn't show love to because of the home invasions that I did. I'm proud of going to prison. Because I wouldn't have a relationship with God that I've got right now if I hadn't gone to prison." He has since been released from prison after completing his sentence, and we are happy to report that he has created an honest life for himself in St. Paul, Minnesota. It is wonderful to witness Michael turn his life around, and we wish him the best for the years to come.
Read More: John and Linda Erickson: Where Are Heidi Firkus' Parents Now?