With Netflix's 'Untold: Johnny Football' delving deep into the rise and fall of none other than the incredibly polarizing athlete Johnathan "Johnny" Manziel, we get a documentary unlike any other. After all, it incorporates not only archival audio-video footage but also exclusive interviews from those close to the matter to really shine a light upon the actuality of his overall life experiences. Amongst those to thus feature in this original to help move the narrative along were actually both his parents — Michelle and Paul Manziel — so now, let's just find out more about them, shall we?
Who Are Johnny Manziel's Parents?
It was on December 6, 1992, that Johnny was born in Tyler, Texas, as the eldest of two to Michelle Liberato Manziel and Paul Manziel, followed by sister Meri-Margaret Malechek a few years later. Though the best aspect of this for the couple has always been the fact the father-son duo shares the same day, something the entrepreneur didn't hesitate for a second to specify in the production. "We have the same mannerisms, the same birthdays. He's me made over, pretty much," Paul candidly elucidated in the film before adding, "Discipline in our family pretty much came from me."
It's hence rather imperative to note that at no point in their lives have either Johnny or Meri ever made it seem like their father's "discipline" was too averse, harsh, rough, or negative; it's mere lessons. "You just teach 'em to do the right thing all the time," Paul later clarified, and it's partly the reason why he ensured to enroll his son at Tivy High School's prestigious yet strict football program. But little did anyone initially realize the youngster was such a natural he'd earn a place in the varsity team during his freshman year itself prior to obtaining the moniker "Johnny Football" the following year.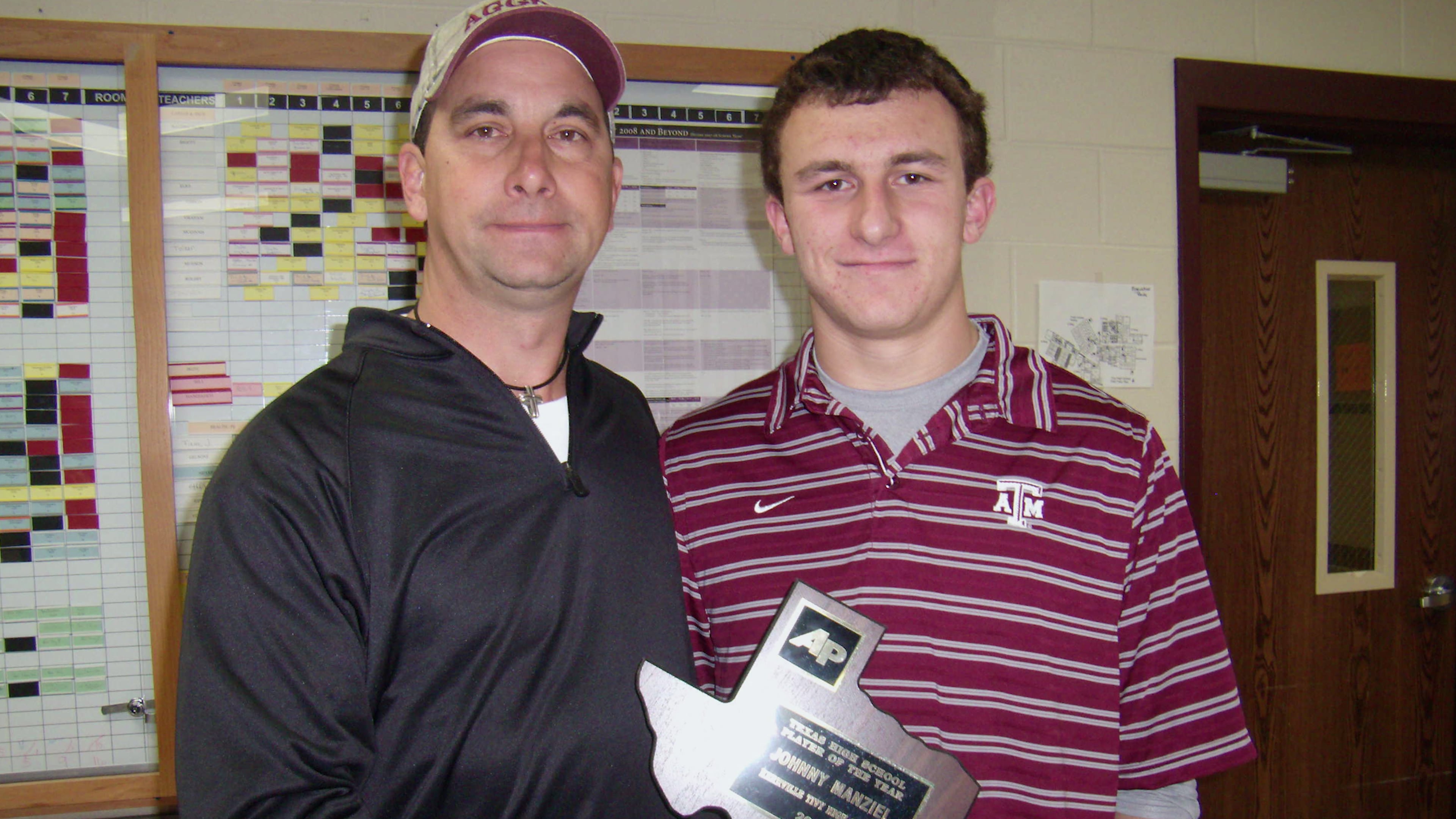 However, arguably, some of the proudest moments for Michelle and Paul were when their son enrolled into Texas A&M on a full scholarship in 2011, only to soon become the first freshman ever to win the Heisman Trophy, the Manning Award, as well as the Davey O'Brien Quarterback Award. "I was just praying they called his name," Paul had said once Johnny won Heisman. "It was a great sound [to then hear it]. A lot of emotions in there, and you know, a long road of raising him… As you raise your child, you want to give them every opportunity to get to where he wants to be. And he achieved that tonight. We're not done yet, but he's definitely on his way."
Considering all this, it honestly comes as no surprise that when Johnny began really struggling with substance use, extreme partying, as well as mental health in the mid-2010s, his parents stayed true to themselves and were vocal on these issues too. In fact, in 2016, Paul somberly told The Dallas Morning News his son refused to enter a rehab for treatment twice in the span of a week, making him so concerned he "truly believes if they can't get him help, he won't live to see his 24th birthday." Therefore, of course, when Johnny suddenly showed up at his Kerrville family home's doorstep following a failed suicide attempt, they immediately took him in to get for the better.
Where Are Johnny Manziel's Parents Now?
"It's been a long, long road, and it's been…," Paul said in the documentary. "I don't know if it's been great or if it's been bad. That's kind of still up for debate. But we're blessed [Johnny is] still with us." Plus, he admitted the family is now gradually mending fences by taking out time to understand one another while also trying their best to ensure the athlete continues to have much better days than he had in the past. Coming to their own current standing, while it appears as if proud father Paul is an entrepreneur who prefers to lead a relatively quiet life these days, Michelle and happily married mother of two Meri are both notable Real Estate Agents in Kerrville and Dallas, respectively.
Read More: What Happened Between Johnny Manziel and Colleen Crowley?