If there's one thing absolutely nobody can deny, it's that Michael "Mike" Veeck is a baseball legend in his own right despite the fact he has never once stepped foot on the field to play the sport. After all, this grandson of one-time Chicago Cubs President and son of a franchise owner, promoter, as well as Hall of Famer has done wonders as a publicity executive in independent leagues. However, as explored in Netflix's 'The Saint of Second Chances,' he was only able to do so owing to the pure support of his wife, Libby — so now, let's just find out more about them, shall we?
Mike and Libby's The Saint of Second Chances Journey
It was reportedly back in the early 1990s when Mike first came across South Florida native Elizabeth "Libby" upon moving into her neighborhood, unaware she'd soon turn his world upside down. The truth is he was not in a great position at the time since his career was at a long lull following the infamous 1979 Disco Demotion Night that exiled him from Major Leagues, but she inspired him. The fact she didn't mind their 5-year age gap, was indifferent toward his recent divorce, and gradually grew to care for his toddler son as her own definitely helped them along the way too.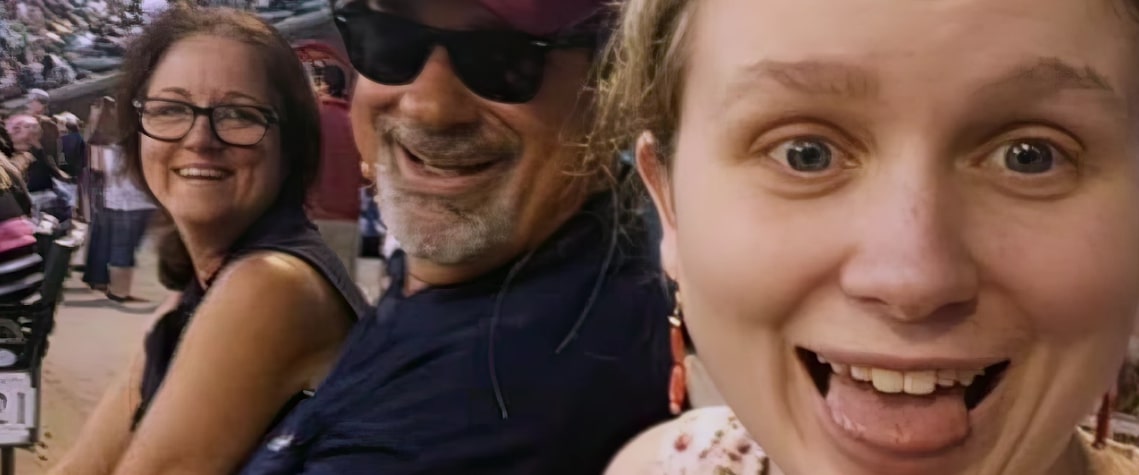 "My brother had said, 'This goofy guy moved downstairs. His dad was some famous baseball guy,'" Libby candidly revealed in the documentary movie, recalling how she and Mike actually began. "That's exactly what he said to me. Then he goes, 'You gotta meet this guy.' I had no clue." To this, her future beau added, "I was impressing her with my vast knowledge of music. She played a couple of cuts. Prine, and killed me with J.J. Cale. I was so enchanted… I had no confidence left, but somehow, she believed in me." And she was right because there was suddenly a new opportunity for him to return to baseball through the minor/independent leagues in 1993.
By this point, Mike and Libby had not only tied the knot but also welcomed a beautiful daughter into this world by the name of Rebecca Matthews, meaning he was even more motivated to succeed. However, neither could've imagined their beloved would be (mis)diagnosed with Retinitis Pigmentosa at the age of 7 — they were told she would slowly lose her eyesight till she was wholly blind. They hence really didn't know their baby girl had Batten's Disease, a group of fatal genetic disorders, until years later — although they were glad for it since it'd given them a false sense of security.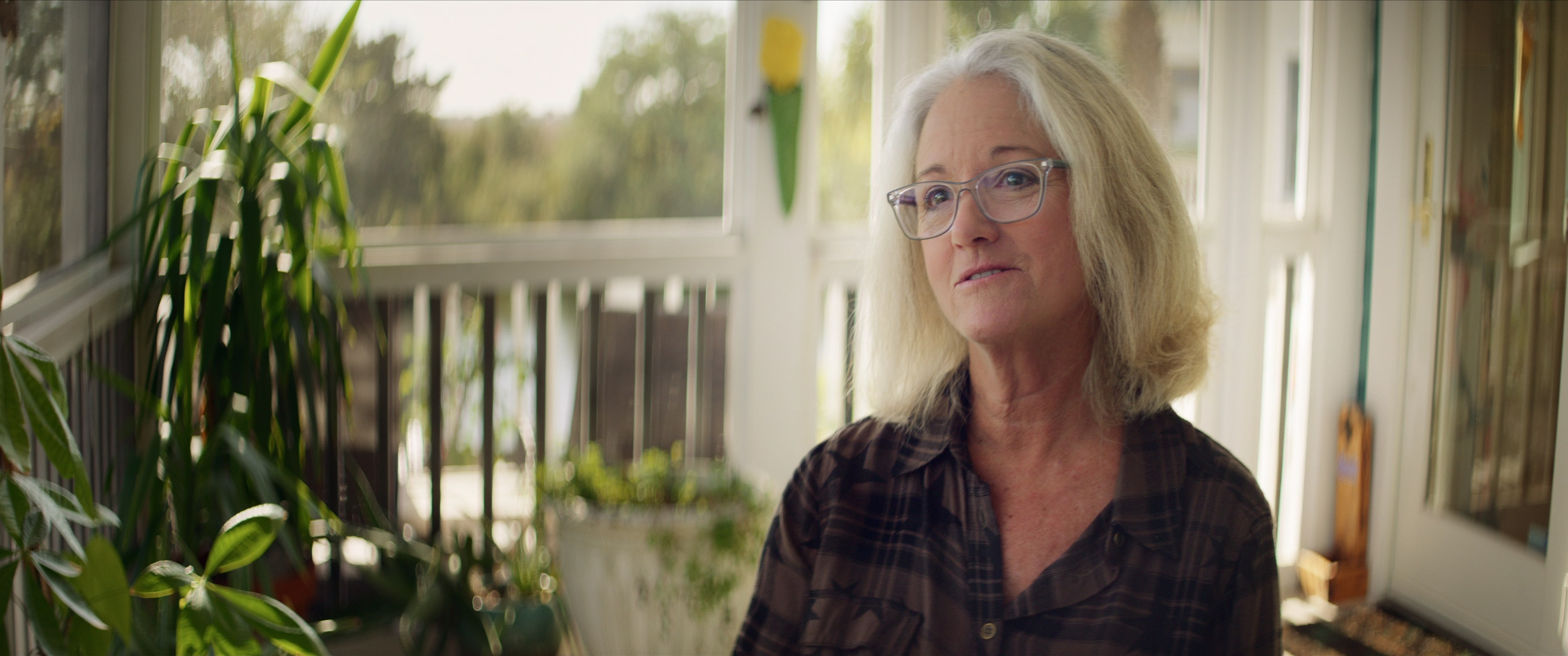 Mike and Libby both actually concede to this because when Rebecca was just initially analyzed, the former immersed himself in work till she pointed out he was essentially missing their girl's growth. That's when he realized the gravity of their situation, spent months traveling with the youngster, and ensured she saw most of what was to witness before she asked to return home to start school. Rebecca ultimately passed away from her ailment at 27 in 2019, yet her parents remained strong at every step as they knew only they could understand one another's ensuing ordeals and traumas.
Are Mike and Libby Veeck Still Together?
Yes, of course; from what we can tell through Mike and Libby's online presence, despite everything they've endured over 3-decades together, they're still blissfully married in every sense of the term. If we're being honest, they both prefer to keep their private lives well away from the limelight these days, yet they're incredibly proud to be family-oriented and thus don't mind sharing their status. In other words, albeit it's unclear precisely where the Veecks are based as of writing, the couple continues to have a happy, healthy relationship; plus, they're also incredibly close to Mike's son.
We should even mention that apart from serving as Mike's innate voice of reason more often than not, as indicated in the Netflix original, Libby is also his business partner in quite a few ways. In fact, per reports, they've been working together for decades to ensure this baseball executive's several co-owned minor teams thrive, and they often partake in community outreach programs together too. Though the secret to this couple's successful romance admittedly remains open communication, utter dedication, and a willingness to choose one another with each passing day.
Read More: Where is Night Train Veeck Now?