With Jeff Malmberg and Morgan Neville's directed 'The Saint of Second Chances' delving deep into the incredible tale of Michael "Mike" Veeck, we honestly get a documentary unlike any other. After all, this Netflix original comprises not just archival footage but also exclusive interviews to really shine a light upon how this baseball executive has impacted the sport in nearly five decades. Amongst those to thus help navigate the same was actually his son William Night Train Veeck — so now, if you simply wish to learn more about him as well as his current standing, here's what we know.
Who is Night Train Veeck?
Born quite literally into a family of major/minor league legends in the late 1980s, Charleston, South Carolina, native Night's passion for baseball, entertainment, and its fans is truly in his blood. That's because while his great-grandfather was a sports reporter turned Chicago Cubs President, his grandfather was a franchise owner, promotions specialist, plus posthumous Hall of Famer. Then comes his father, who went from an all-time career low during his infancy following the infamous 1979 Disco Demolition Night to a royal in the industry through sheer creativity in publicity.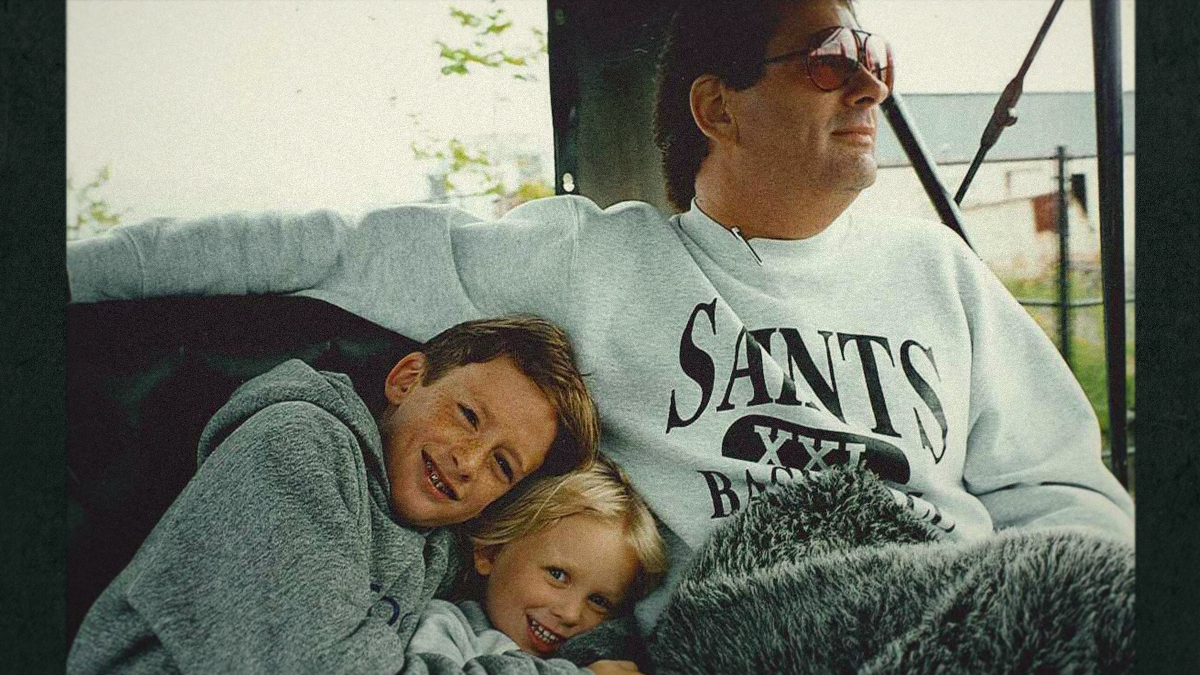 As for Night's relationship with his father; well, it was not quite normal when he was a mere young boy owing to his parents' divorce and Mike admittedly not even deserving "shared custody." "There'd be long stretches, you know, months at a time where we wouldn't get to hang," he candidly revealed in the film. "We'd only talk on the phone, he'd write letters, and things like that. When you're a kid, you're just in it. You're with with your dad. But yeah, looking back on it, it was a strange time." However, things gradually began to change once Mike welcomed daughter Rebecca into this world with second wife Libby as the entire family grew closer.
The truth is Night adored his half-sibling, plus they both got to stick along for the ride once their father got a chance to return to baseball again through minor/independent leagues in 1993. "He'd found more stability," the proud son expressed in the production. "He got to be back in the game. This was his project in St. Paul that he was starting. He was more consistent on every level." And with this togetherness came his own innate need to be a part of the business too, driving him to take up odd jobs at the stadium despite being a child; he wanted to follow in his family's footsteps.
Where is Night Train Veeck Now?
Considering Night's family history, it's no surprise he chose to obtain a Bachelor's in Business Administration, Management, and Marketing before pursuing a complete Master's in Sports Management. It hence goes without saying this College of Charleston turned Northwestern University graduate's career trajectory is quite similar, starting with him doing sales/promotional work for clubs. It actually appears as if he served at Charleston RiverDogs for 12½ years before doing a stint at Property Consulting Group, only to then take up sales as well as fan engagement for the White Sox.
Night Train then seemingly relocated to Melbourne, Australia, for a year and a half, where their renowned National Cricket Association employed him as League Marketing/Fan Engagement Manager. But alas, he chose to return to Chicago, Illinois, in late 2018/early 2019, just to evolve into the Chairman of the Advisory Board at TLS Holdings Inc ~ The Winning Seat (2019-Present) and Chief Operating Officer at Chicago NISA Soccer Club (2020-2022). As for where Night stands today, it looks like this family man is still based in Chicago, where he continues to work in the baseball industry alongside his father, all the while honoring his late sister and mother by keeping their memories alive in his heart.
Read More: Mike Veeck's Net Worth