Devising a fool-proof methodology to actualize their ideas, BBC Two's 'Million Pound Menu' follows twelve budding restaurateurs trying to win over investors. With no more than three days, the aspiring chefs have to showcase their talent and penchant for running a lucrative business in order to win over considerable investment. Released in 2018, season 1 of the culinary show features an array of talent ranging from junk vegan food to cookie dough. Years since it first came on air, fans are curious to know how the businesses of the restaurateurs have taken shape. So, if you're also wondering more about the reality stars, look no further because we've got all the information right here!
Where are Ruth Hansom and Emily Lambert Now? (Epoch)
Enchanting investor and two-time Michelin-starred chef Atul Kochhar, Ruth and Emily had successfully secured an investment of 1 million pounds to start their very own restaurant. Aimed at fine dining, Ruth and Emily had left their jobs behind to kickstart their journey as restaurateurs. While Ruth brought her expertise as a chef to the table, Emily's capabilities as a sommelier almost led them to establish Epoch. However, the duo ultimately realized they wanted different things. Ruth went back to scale her capabilities in the kitchen and earned her first head chef position at the Luton Hoo Hotel.
Next, she took the lead as head chef at Notting Hill's Pomona's. After working at The Princess of Shoreditch, a gastropub in East London, Ruth is now heading the team at Swinton Estate in Yorkshire. Apart from work, the chef also enjoys exploring new places with her husband and dog. Ruth has also appeared on 'Great British Menu.' After exiting the show, Emily continued her work at The Ritz as a sommelier. In 2019, Emily also worked at Coravin as a brand and business development executive. Shortly after, Emily established Loxwood Meadworks, along with her husband Danny Bacon, where the duo sells mead. Apart from selling honey wine, Emily is also an Instagram creator.
Where is Ewan Hutchison Now? (Shimpwreck)
After walking away from the show with no investments and only an offer for mentorship by Scott Collins, the 28-year-old entrepreneur didn't deter and ultimately prolonged his dream of opening a fast-food casual restaurant in Scotland. Before coming on the show, the reality star had secured a loan from his parents to open up a food stall. Ewan had specialized in king prawn tempura buns, fish finger sandwiches, and sweet potato fries. Later, Ewan's venture also won several Street Food awards. After failing to launch Shimpwreck as the next big casual dining brand, Ewan continued to operate through a street stall.
In 2021, disaster struck when his food shack was robbed. The establishment had accrued losses of over 2000 pounds but subsequently bounced back. Now, Ewan continues to head his kitchen as Director and hopes to turn his venture into something more eventually. Moreover, with encouragement from the local community, Ewan and his team have continued to scale their operations. Based in Edinburgh, Ewan continues to enjoy life with his partner Tara Weeraratna and their dog.
Where are Oil, Joe, and Michael Now? (FINCA)
Having secured £150,000 for a Cuban-inspired street food restaurant in Liverpool from investor Jeremy Roberts, the trio went on to ensure different residencies over time. Oil, Joe, and Michael held a pop-up at Artisan, a Manchester-based restaurant, for quite a while. Not just this, the trio also presented their food at several events across Liverpool. The group also popped up at Spinningfields for a while. After FINCA materialized as a Liverpool-based restaurant, the trio continued to accelerate personally and professionally. Michael is now the Head Chef at Buyers Club and the Co-Founder of Cahita. Oil likes to keep his information under wraps, and Joe continues to head FINCA as Director and Co-Founder. Readers and fans can find the establishment at 46 Duke Street, Liverpool, UK.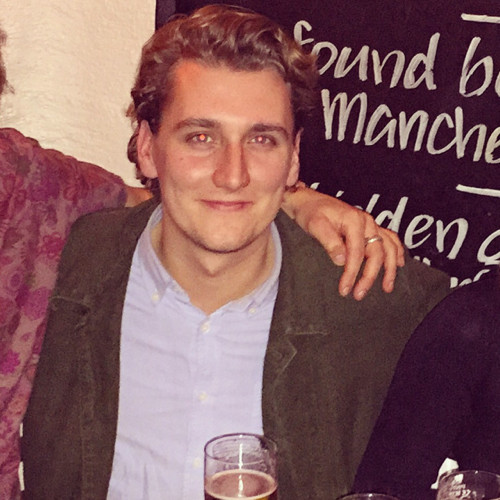 Where is Chelsea Campbell Now? (Wholesome Junkies)
While Chelsea failed to secure £95,000 to open a vegan junk food restaurant in Machester, the reality star still walked away with a determination to succeed. After making her exit from the show, Chelsea continued to run her brand as a street food pop-up at places like Grub and Ancoats General Store. Finally, in August 2022, Chelsea opened her restaurant behind Victoria Station at 4 Mirabel Street at the Manchester Arndale Market, Southside. Apart from her blog, Chelsea likes to keep her life under wraps.
Where are Ronnie Murray and Jamie Randall Now? (Hollings)
Even though Ronnie and Jamie managed to secure the full amount of the investment they sought, the duo ultimately decided to walk away from the show empty-handed after investor Atul Kochhar asked them to give up their additional employment and focus full-time on building Hollings. Eventually, the duo explored different paths after realizing they weren't ready to commit to the idea fully.
Moreover, since Hollings was on paper, Ronnie and James did not have much to lose. Ronnie continued his role at Peckham Manor as Chef Owner. Since then, he has appeared on 'Great British Menu,' and 'Sunday Brunch.' He is also a private chef, event caterer, and consultant for renowned establishments in London. Apart from work, Ronnie also enjoys matrimonial bliss with his wife, Lianne, and their dog Jonah. As for Jamie, the reality star went on to establish his marketing agency but likes to keep his personal and professional information private.
Where is Graham Bradbury Now? (The Cheese Wheel)
Despite failing to accrue the investment he sought, Graham Bradbury continued to accelerate The Cheese Wheel at a steady pace. From holding pop-ups at Battersea Power Station to conducting events, Graham continued to exponentiate his business' growth. Now a fully functioning restaurant at Camden Lock Market, Graham's venture has also been listed as one of the top street foods in the city. The Cheese Wheel also sets up for several events across the year. Besides The Cheese Wheel, The Mac Factory, another one of Graham's creations, has also earned a meteoric rise. Established in 2014, the brand has become renowned for its wholesome tastes and is located at Camden Lock Market in London. On the personal front, Graham also enjoys life with his family.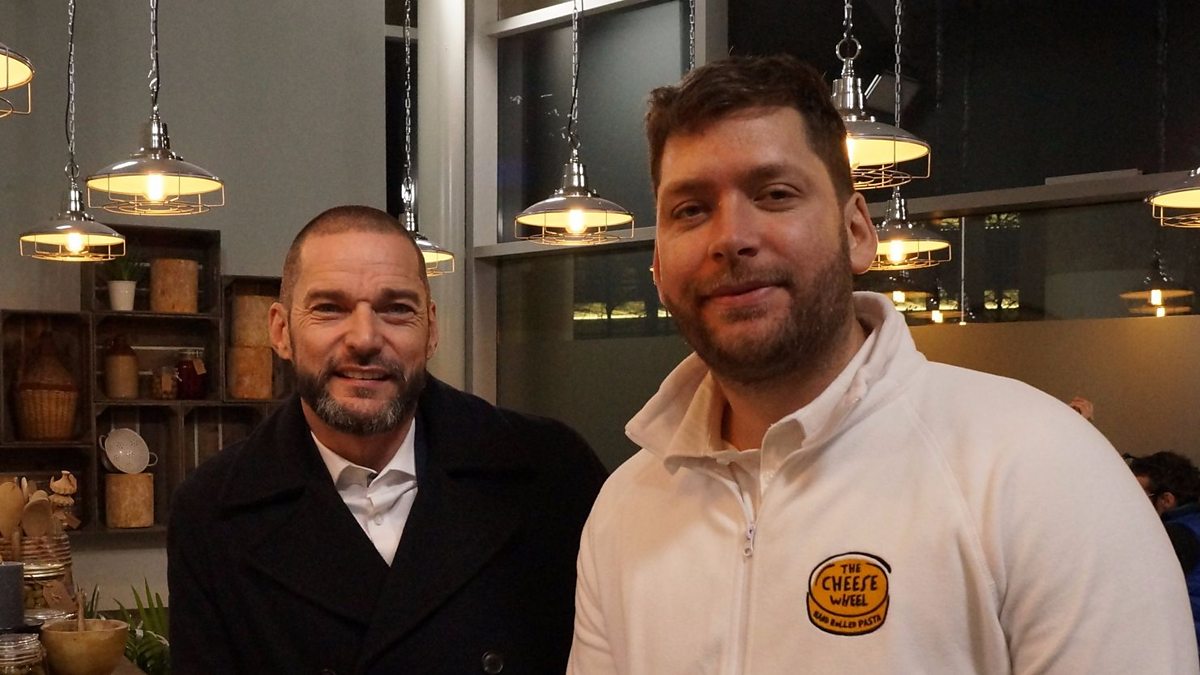 Where are Lee Bardon and Faai Kerphol Now? (Greedy Khao)
Lee and Faai established Greedy Khao after they realized they shared a mutual love for Thai food and wanted to capture the vibrant character of modern Bangkok on their plates. While the duo had initially attained success in producing high-quality Thai food and grew their business exponentially, they ultimately had to step down from their vegan, plant-based restaurant.
In 2022, Lee and Faai decided to step away from the operations completely and ultimately sold the business. However, Greedy Khao did not return the way the Irish-Thai duo had anticipated. Instead, the food quality took a hit, eventually leading Lee and Faai to disclose the divide between them and the new owners. Nevertheless, the duo is still accelerating in their careers individually. Lee is currently a Ph.D. researcher at the University of Southern California. Faai has since returned to Bangkok and enjoys life with her mother and brother while discovering new opportunities.
Where is Prince Owusu Now? (Trap Kitchen)
While the haute cuisine Prince Cofie Owusu served didn't pique the interest of the investors, the entrepreneur still managed to achieve several milestones. After the show came to a close, Prince's food was met with an even larger audience. The star's delicacies became a social media sensation and earned him a legion of followers on Instagram and TikTok. Readers and fans can now find his restaurant at Saisbury's Local 76-77 Chalk Farm Road, London. The entrepreneur has, thus, expanded his business from his mother's flat in Camberwell to something much more. Apart from work, the reality star enjoys spending time with his mother, brother, and family.
Where is Jay Morjaria Now? (Dynasty)
Not only did Jay Morjaria receive a £500,000 investment by Lydia Forte for Dynasty, but he also walked away with a residency for his restaurant in the Forte Berlin Hotel. Even after his exit from the show, the UK-based chef and author has continued to expand his brand. In addition to kickstarting Dynasty, a Korean concept restaurant, Jay also launched JAE, and Mamma Pastrama, a sandwich shop. The star is currently working as a freelance food consultant and uses his skills and expertise to enhance food and beverage operations. He is currently working on a casual Korean brand called Tiger & Rabbit based in Sessions Market, Upper St. Islington. The star also hosts events and classes and even offers private dining. He also appears on 'Taste of London.' Apart from creating magic in the kitchen, Jay enjoys spending time with his family and friends.
Where are Rupert Smith and Marita Lietz Now? (Bubble &)
Using the traditional method of English dish bubble and speak, the married duo Rupert and Marita managed to secure a mentorship from Atul Kochhar for their idea. The duo also got a residency at Hawkyns at The Crown Inn following Atul's investment. Over the years, they have successfully expanded their idea. Rupert and Marita have also been nominated for Great Britain's Family Business Entrepreneur of the Year award. The couple now enjoys their success along with their two children. Not just this, the award-winning restaurant has also been featured on 'Luxury Leftovers.'
Where are Liz and Stew Down Now? (Black Bear Burger)
After returning from their stint during ski seasons in Whistler, Canada, married couple Liz and Stew returned to their jobs as a nurse and an oil analyst, respectively. However, after their weekend activity of selling burgers at Broadway Market grew big, the couple decided to ask for £250,000 to start a nationwide chain. While the offer was eventually denied on 'Million Pound Menu,' Liz and Stew continued to succeed. The couple now has branches in Brixton Village and Exmouth Market Clerkenwell. They also have Food Halls at Shoreditch, Canary Wharf, and Market Halls at Victoria. In tandem with their success, the couple also takes quality time for themselves and their family.
Where are Jennifer Henry and Hannah Adams Now? (Naked Dough)
Dreamers and good friends Jennifer and Hannah decided to bring the cookie dough craze from the States to the United Kingdom. In 2017, the friends launched Naked Dough as a pop-up in London's Old Street underground station. Before appearing on BBC Two's 'Million Pound Menu,' the girls also hosted a pop-up at Westfield White City and Camden Market. After failing to secure an investment for their venture, the duo took their business to e-commerce and ran a cafe in Camden. Fans and readers can find the cookie dough online on the brand's website as well.
On the personal front, Jennifer and Hannah's friendship eventually evolved into family relations. The women are now sisters-in-law. Jennifer has since married Steven Hoggins and had a son – Oscar. Similarly, Hannah is also exponentiation her career as a Creative Partnership Manager. Hannah is currently the Customer Guide for Steenvlinder Uk. Like Jennifer, Hannah also shares familial bliss with her husband, Ben Roake, and their dog Jura.
Read More: Best Cooking Shows on Netflix