In an attempt to recalibrate her methods and shake the status quo, makeup mogul Madolyn Addison decides to give a gender-non-conforming high school graduate the job of a lifetime. Following the story of Marco Mejia, Netflix's 'Glamorous' follows the dreams and aspirations of a young high-school graduate Marco, who seems to be stuck in a rut. However, when their idol gives them the opportunity of a lifetime, they find that navigating their responsibilities and romance may not be as easy. Created by Jordan Nardino, the drama comedy show features Miss Benny as the titular lead. So, if you're also curious to learn more about the star, look no further because we've got all the information right here!
Miss Benny's Age and Background
Born Ben J. Pierce on February 19, 1999, the 'Glamorous' actor was born and brought up in Dallas, Texas. The openly non-binary performer grew up in a place where they didn't feel comfortable expressing themselves. In an interview with Gay Times, Miss Benny expressed that growing up as a teenager in Texas, they hid their femininity and did not feel safe enough to embrace and express their identity.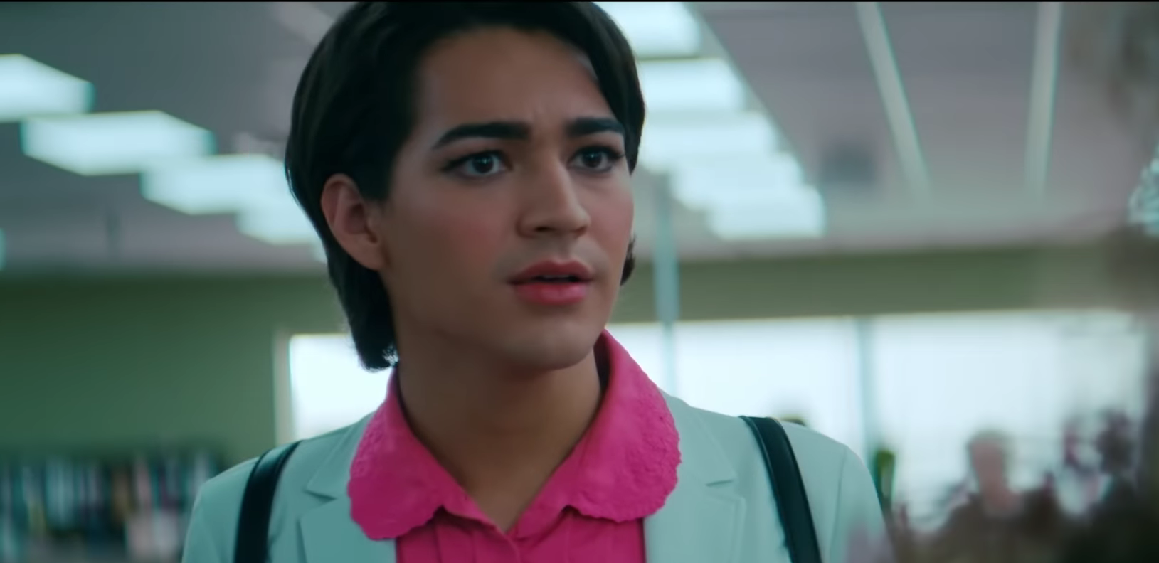 Gratefully, Miss Benny's parents were extremely supportive when they came out as a teenager. Growing up with three older siblings, Ben J. Pierce, aka Miss Benny, felt an affinity to the number of opportunities that lay close by. So, in addition to completing their education, they realized that they wanted to seek artistic pursuits and soon moved to Los Angeles for the same.
Miss Benny's Profession
Citing the lack of LGBTQ+ icons growing up, Miss Benny decided to take things into their hands and launched their YouTube channel in 2010 when they were just 11-years-old. Instead of giving in to the dread and loneliness that encompassed them at the time, they began posting YouTube videos under the name KidPOV. Here, they discussed a number of topics that ranged from gender and identity and even included makeup tutorials. Over time, they became friends with famous YouTube personalities like Tyler Oakley, Troye Sivan and James Charles. By 2014, they released their first song, 'Little Game' under the stage name Benny.
Consequently, they adopted the pseudonym Miss Benny, and they have since identified themselves as such. From here on, they began exploring the horizons of their abilities and ended up getting cast in Go90's 'Guidance.' Nosediving into music and acting, Miss Benny continued to produce singles like, 'Boys Will Be Boys,' 'Never Apart,' 'Rendezvous,' and 'Little Games.' In addition to delving into unique aesthetics and creating distinctive personas for their music, they also use their art to shed light on topics like toxic masculinity, heteronormativity and outdated gender roles.
Without confining their music to any set standards, Miss Benny continues to look beyond the lens and explore creativity by going beyond the spectrum. Apart from singing, Miss Benny's acting has also earned them notable acclaim. After starring in 'Guidance,' they were cast in 'Fuller House,' the sequel to the cult classic, 'Full House.' Here, they played a 17-year-old fashionista who also happens to be an aspiring wedding planner. With their role in 'Fuller House', they became the first character in the franchise to be openly gay. Additionally, Miss Benny has also been voicing the character of Angel in 'Craig of the Creek.'
Is Miss Benny Dating Anyone? '
While YouTube became the first place for Miss Benny to discover romantic and interpersonal relationships, their network has expanded exponentially since then. Now, they find it better to focus on their career and look for new opportunities instead. As such, Miss Benny is currently single at the moment and not dating anyone. In an aim to use their unabashed queerness to change the wave, Miss Benny continues to carve their path and make queer expression much more mainstream.
As such, they currently find themselves engulfed by work and other similar commitments. With more projects on the burner, Miss Benny is largely devoting their resources to their career. Moreover, the absence of a partner on social media also leads us to conclude that, as of writing, Miss Benny is currently single. Nevertheless, we continue to hope that Miss Benny keeps on creating new milestones in their career and eventually finds the right partner!