Created by Jennifer Graziano, VH1's 'Mob Wives' is a reality show about the female relatives, primarily the wives, of well-known people connected to the world of the American mafia. The lives of the featured women are full of ups and downs that keep the audience hooked. The show premiered in 2011 and ran for six seasons until 2016. With over a decade since the debut of the series, people are eager to know what their favorites are up to these days, and we are here to answer the same!
Where is Drita D'Avanzo Now?
We are starting with Drita D'Avanzo, wife of Lee D'Avanzo. On December 19, 2019, she and her husband were arrested on gun and drug possession charges. Though the charges against Drita were dropped, Lee was sentenced to 64 months in prison on August 7, 2020, and is still residing at FCI McKean in Pennsylvania. Based in Staten Island, New York, Drita remains a prominent presence in reality television. She also has her own YouTube channel with more than 12 thousand subscribers. The mother of Aleeya and Gizelle D'Avanzo, she is affiliated with Never Ride Stock and has a dog named Bugsy.
Where is Carla Facciolo Now?
Up next, we have Carla Facciolo, who appeared in the show due to her past marriage to Joseph Ferragamo. Together, the couple has two children, Joseph and Carmen Ferragamo. As of writing, Carla enjoys spending time with her friends and family and is always proud of her children's accomplishments. She has her own line of soap and skincare products which one can buy via the company's online portal. Carla's dog, Elvis, turned 11 in December 2022 and remains the apple of her eye.
Where is Karen Gravano Now?
Despite what the name o the show suggests, Karen Gravano actually appeared on the show due to her connection with her father, Salvatore "Sammy the Bull" Gravano. On February 14, 2012, her book 'Mob Daughter: The Mafia, Sammy "The Bull" Gravano, and Me,' was published and ended up on the New York Times Best Seller list. Additionally, Karen was one of the executive producers of 'Families of the Mafia.' Presently, she owns a food outlet called Pizza Nostra in New Jersey and has her podcast, 'The Sitdown Podcast.' A doting mother to Karina Seabrook, Karen can often be seen at high-profile events in the company of her loved ones.
Where is Renee Graziano Now?
Renee Graziano, daughter of Anthony Graziano and ex-wife of Hector Pagan Jr, became part of 'Celebrity Big Brother' season 18 and bagged the third position. She has written two books titled 'Playing with Fire: A Novel' and 'How to Use a Meat Cleaver: Secrets and Recipes from a Mob Family's Kitchen,' both published in February 2014. Additionally, Renee was in 'Marriage Boot Camp' season 9, accompanied by Joey Gambino. December 2022 also saw her in 'Fuhgeddabout Christmas.' In January 2022, Renee was arrested for driving under the influence and crashing into a parking vehicle. When not participating in high-p[rofiel events, she likes spending time with her son AJ and four grandchildren.
How Did Angela Raiola Die?
As the niece of Salvatore "Sally Dogs" Lombardi, Angela "Big Ang" Raiola's presence in the show had been quite prominent since her debut in the second season. Unfortunately, on February 18, 2016, Angela passed away due to complications caused by lung cancer. Jennifer Graziano shared that Angela died in the hospital after she contracted pneumonia. Her death took place while the show's sixth season was still airing. Angela had two children, Raquel and Anthony "AJ" Donofrio. Though she had split from her husband, Neil Murphy, before passing, he said he tried to be there for her during her final moments.
Where is Ramona Rizzo Now?
Ramona Rizzo is the granddaughter of Benjamin "Lefty Guns" Ruggiero and appeared in seasons 2 and 3 of the VH1 series. Presently, she is one of the investors of Pizza Nostra and is affiliated with Spiritual Slinger. The proud mother of five keeps her family close to her heart and is always happy to celebrate momentous occasions with her loved ones. With more than 205 thousand Instagram followers, Ramona shares a variety of content on her social media on topics like cooking.
Where is Natalie Guercio Now?
Seen in the fourth and fifth seasons of the show due to her relationship with London Rene, Natalie Guercio seems to be prospering in her life. The reality TV star is the Founder and CEO of Natalie Elise Beauty and takes pride in her work as a Make-Up Artist. Furthermore, she works as a mixologist for E11even Miami, a club in Miami, Florida. Interestingly, Natalie is quite a dog lover and recently adopted several puppies.
Where is Love Majewski Now?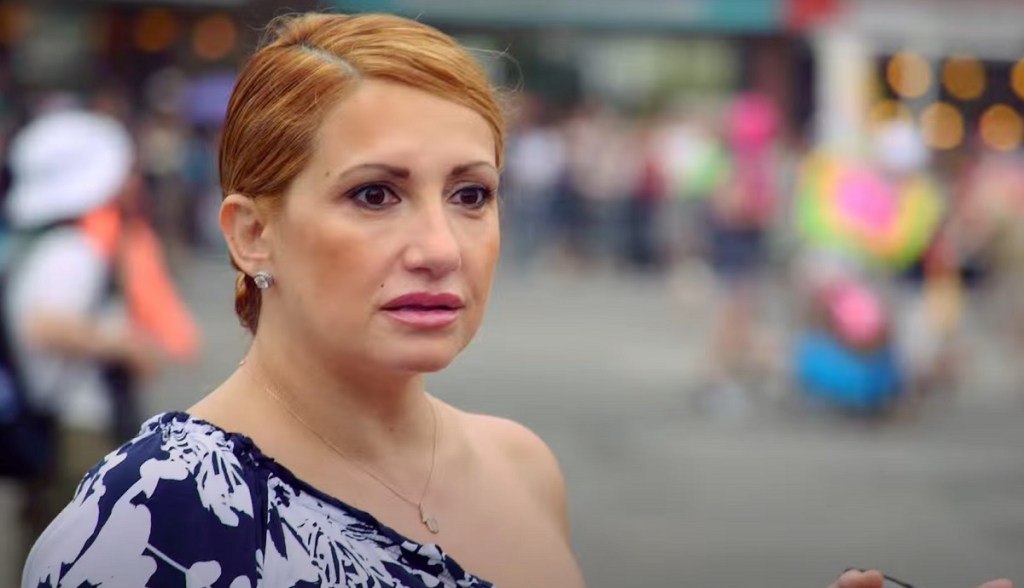 Due to her former relationship with Chris Paciello, Love Majewski was featured prominently in season 3 of the show and was a guest star in season 6. Interestingly, she was even a part of Investigation Discovery's 'I Married a Mobster.' Presently, the reality TV star works as a licensed Cosmetologist and Make-Up Artist, seemingly exceptionally skilled in eyebrows and coloring. Love's adorable dog, Winston Majewski, often features on her social media pages.
Where is Alicia DiMichele Now?
Initially married to Edward "Eddie" Garofalo Jr, Alicia DiMichele was only part of season 4. Since her time on the show, she has split from her first husband and is now happily married to Rob; they celebrated their fourth anniversary in September 2022. Alicia has three sons from her first marriage and became a grandmother to a beautiful girl in January 2022. As for her professional life, she is the proud Founder and CEO of Alicia DiMichele Boutique and is the mind behind Family Over Everything. On top of it, Alicia is affiliated with LaScala's Fire and Addiction Boutique.
Read More: Where is Families of The Mafia Filmed?