Last year we gave you a list of films to look forward to in 2016. With 2016 already behind us, let us find out what does the slate of 2017 look like. As you browse down through the list (my advise is go slow), you will find an eclectic mix of movies coming out in 2017. The exciting aspect of 2017 is that we have a lot of great directors like Steven Spielberg, Paul Thomas Anderson, Kathryn Bigelow, Alexandre Payne and Richard Linklater whose films we can't wait to watch. And as far as movie stars go, we have everyone from Brad Pitt to Tom Cruise and Elle Fanning to Nicole Kidman whose movies are coming out this year. With that said, and without any delay, here are the 50 most anticipated movies of 2017. Don't forget to bookmark and share!
Also Read: The 10 Best Movies of 2016
50. Alien: Covenant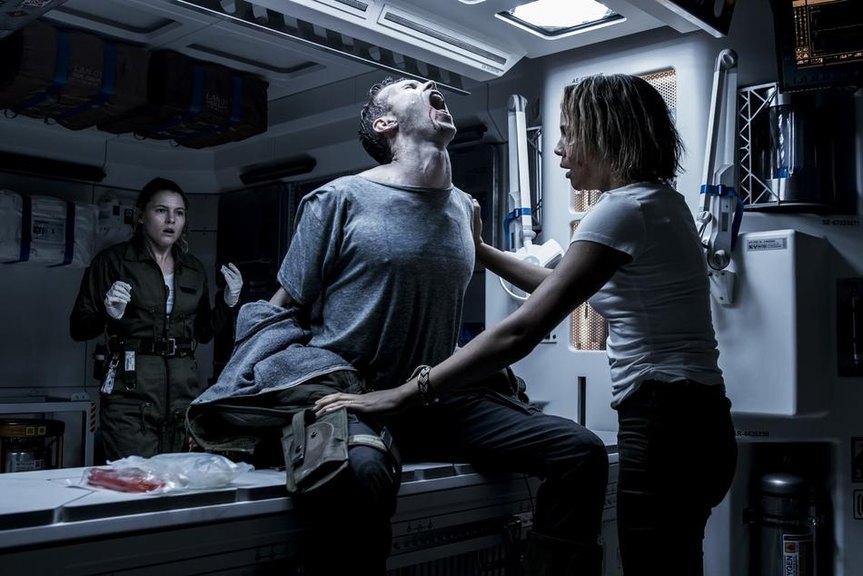 Director: Ridley Scott
Starring: Michael Fassbender, Noomi Rapace, Katherine Waterson and Guy Pearce.
Synopsis: The colony ship Covenant is bound for a distant planet on the far side of the galaxy and stumbles upon an uncharted paradise which is actually a dark and dangerous world with the Prometheus survivor, synthetic android 'David' as its only inhabitant.
Why Anticipate: The Alien series is one of the most popular sci-fi franchisees of all time and Ridley Scott's adventure-horror mania had wooed audience and critics alike. The Alien films are filled to the brim with thrill and horror and this sequel of the prequels promises to be no different. Michael Fassbender in the lead is another reason for its eager anticipation.
49. American Made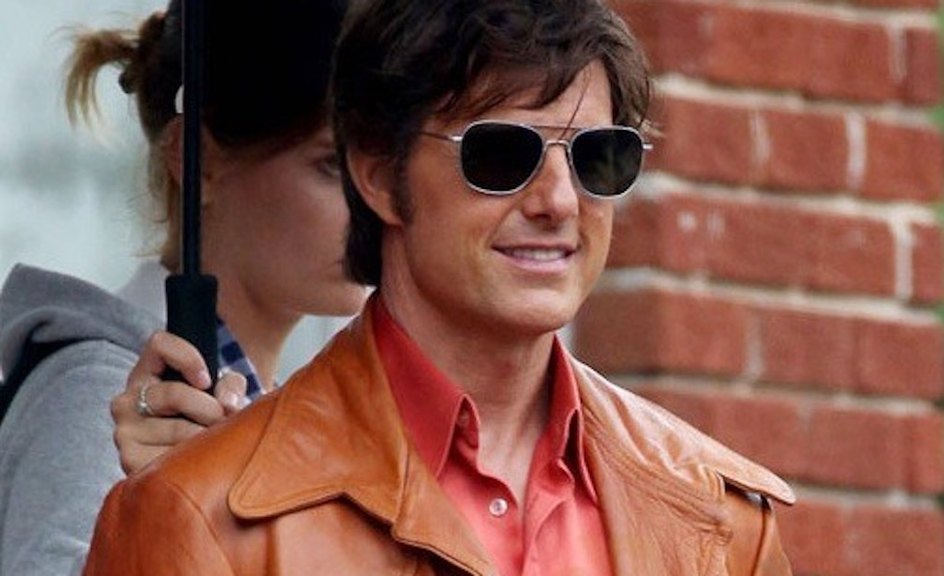 Director: Doug Liman
Starring: Tom Cruise, Domhnall Gleeson, Jesse Plemons, and Sara Wright.
Synopsis: The film is a biopic on TWA pilot Barry Seal turned drug smuggler Barry Seal who is recruited by the CIA to fight against the emerging communist threat of Central America.
Why Anticipate: Biopics are interesting and Barry Seal's topsy-turvy life story is film material worthy. Doug Liman is a talented director who hasn't got his major push yet. This film has the plotline of a box office hit and Tom Cruise in a meaningful role after a long time warrants a first time watch for sure.
48. Gifted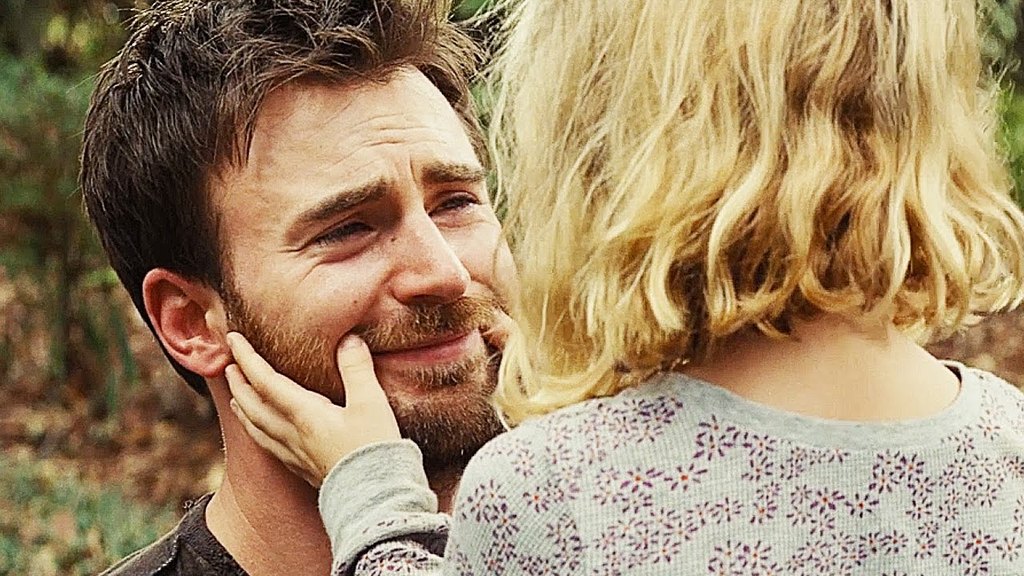 Director: Marc Webb
Starring: Chris Evans, Mckenna Grace, Octavia Spencer and Jenny Slate.
Synopsis: A spirited young girl gifted with mathematical skills is raised by her uncle Frank Adler who has to fight a custody battle against his own mother over this child prodigy.
Why Anticipate: The plot reeks of Oscar buzz and a reliable director at the helm can stir it in the right direction. (500) Days of Summer was fresh and it remains to be seen what Marc Webb makes of this emotional plotline. Chris Evans is out of his blue and red after ages and only time can tell us if he makes the most of this opportunity.
47. Beauty and the Beast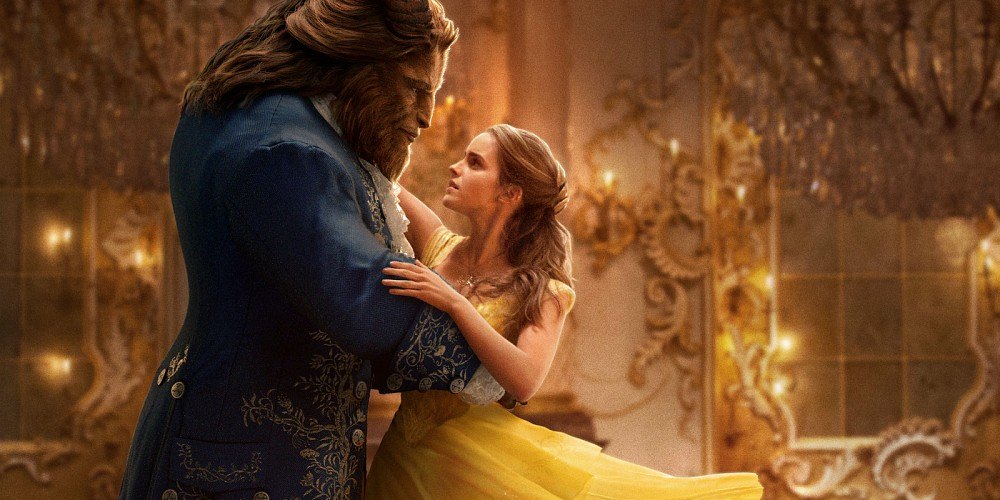 Director: Bill Condon
Starring: Emma Watson and Dan Stevens
Synopsis: It is the on screen rendition of the evergreen fairy tale of the beautiful Belle who is taken prisoner by the Beast in exchange of her father's freedom.
Why Anticipate: Emma Watson made headlines when she was cast in the Disney's live action adaptation of their animated musical. An ever beloved story with a beautiful Emma Watson as the Beauty is a fairytale concept indeed. No wonder people are marking their calendars in anticipation of its release. After all, who spurns a chance of seeing his ultimate crush on screen?
46. How to Talk to Girls at Parties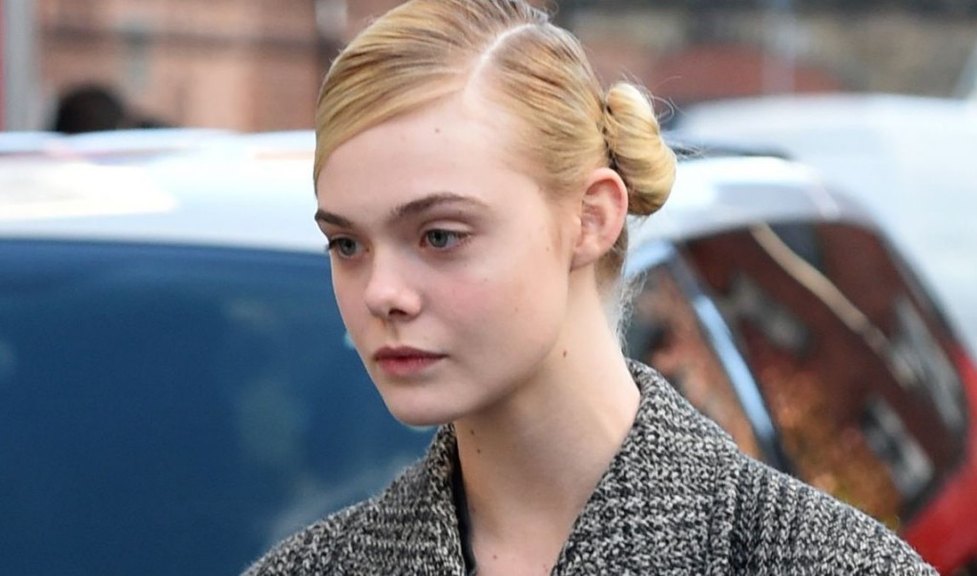 Director: John Cameron Mitchell
Starring: Elle Fanning, Nicole Kidman, Ruth Wilson
Synopsis: An alien touring the galaxy breaks away from her group and meets two young inhabitants of the most dangerous place in the universe: the London suburb of Croydon.
Why Anticipate: Well, John Cameron Mitchell is not a well known name — expect for fans of TV series 'Girls' — but the plot reads damn interesting. And when you have talents like Elle Fanning and Nicole Kidman involved with such a cool sounding title, you just wait with salivating tongues.
45. On Chesil Beach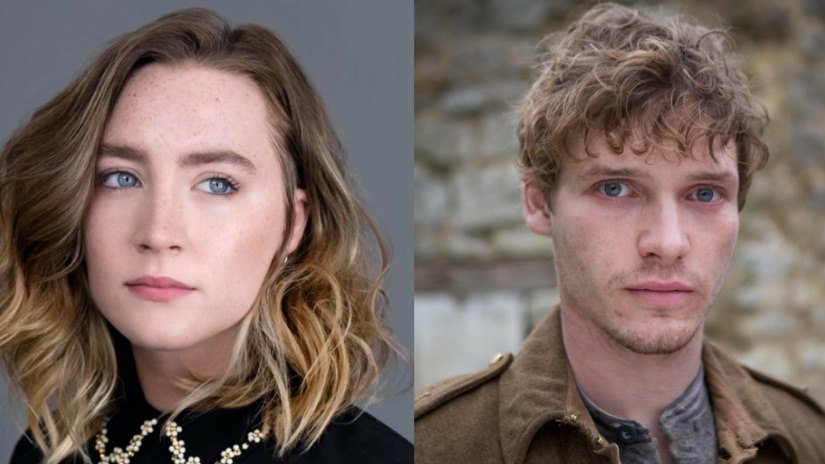 Director: Dominic Cooke
Starring: Saoirse Ronan, Emily Watson, Anne-Marie Duff
Synopsis: A drama set in the early 1960s and centered on a young couple on their honeymoon.
Why Anticipate: A director who we don't know much about is helming this interesting sounding film. But hey, we have a good starcast led by young and talented Saoirse Ronan to look forward to. Most importantly, though, the film has been written by novelist Ian McEwan, who has adapted his own novel of the same name. McEwan also wrote 'Atonement', a film I am a huge fan of.
44. King Arthur: Legend of the Sword
Director: Guy Ritchie
Starring: Charlie Hunnam, Jude Law, Àstrid Bergès-Frisbey, Djimon Hounsou
Synopsis: The young Arthur runs the back passages of Londinium with his crew, not knowing his royal lineage until he draws the sword Excalibur from the stone. Instantly confronted by the sword's influence, Arthur is forced to decide where to become involved with his power. Throwing in with the Resistance and an enigmatic young woman named Guinevere, he must learn to master the sword, face down his demons and unite the people to defeat the tyrant Vortigern — who murdered his parents and stole his crown — and become king.
Why Anticipate: An epic action-adventure from Guy Ritchie – Doesn't that sound intriguing? Of course, Ritchie is an acquired taste, but his cinema is wildly original and his impact on pop-culture is undeniable. Sure, his last feature was a box office bomb and fared poorly with critics, but his reputation is still intact and we expect this one to click.
43. Kong: Skull Island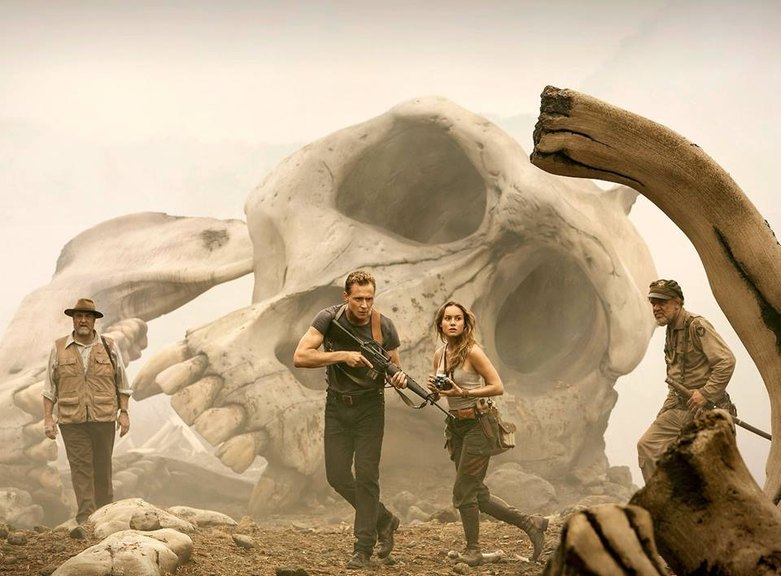 Director: Jordan Vogt-Roberts
Starring: Tom Hiddleston, Samuel L. Jackson, John Goodman and Brie Larson.
Synopsis: King Kong is back again and is now discovered by a crew of American travelers and soldiers in an uncharted Pacific Island.
Why Anticipate: King Kong films have achieved a cult status ever since 1939 and hold the same amount of excitement today. Jordan Vogt-Roberts is an interesting director and this film maybe just what he needs to come into the limelight. It shouldn't be too difficult with veterans like Tom Hoddleston and Samuel L. Jackson in the cast.
42. The Circle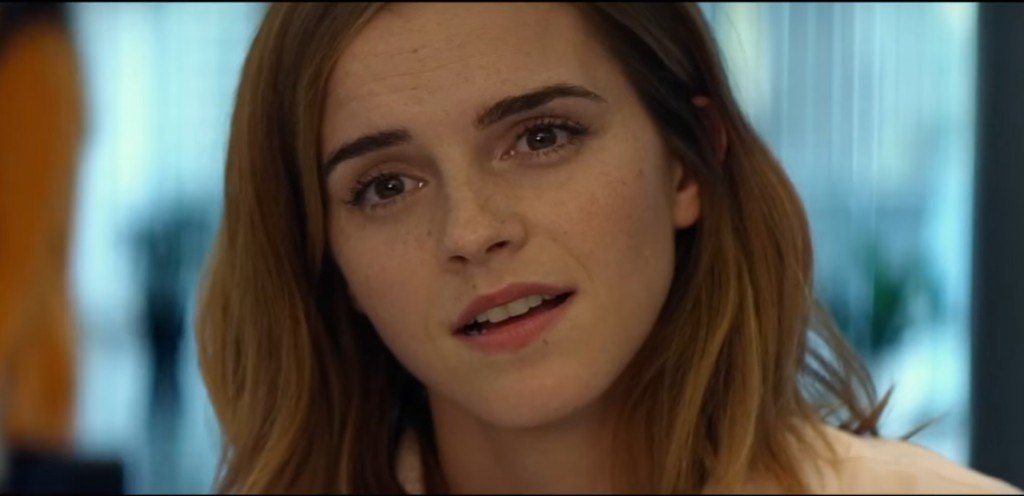 Director: James Ponsoldt
Starring: Tom Hanks and Emma Watson.
Synopsis: This revolves around the life of Mae Holland as she joins a powerful Internet company. She feels gratified at first but the longer she sticks around, the faster the walls crumble.
Why Anticipate: Dave Eggers' novel was widely popular and its film adaption is sure to garner interest. The casting of pretty girl Emma and the legendary Tom Hanks is unique and will attract masses. Talented James Ponsoldt behind the camera only makes things more interesting. The Circle can be the film which propels Emma Watson into a serious actress in the A-league.
41. Submergence
Director: Win Wenders
Starring: Alicia Vikander, James McAvoy, Alex Hafner
Synopsis: In a room with no windows on the eastern coast of Africa, an Englishman, James More, is held captive by jihadist fighters. Thousands of miles away on the Greenland Sea, Danielle Flinders prepares to dive in a submersive to the ocean floor. In their confines, they are drawn back to the Christmas of the previous year, where a chance encounter on a beach in France led to an intense and enduring romance.
Why Anticipate: Wim Wenders is the cinematic genius who gave us 'Wings of Desire' and 'Paris, Texas'. Yes, his contemporary films haven't exactly set the stage on fire, but discount his abilities at your own peril. And of course, the plot, adapted from a popular novel, sounds interesting. Add to that, we have the phenomenal Alicia Vikander in the lead, and we're hooked.
40. Star Wars: Episode VIII
Director: Rian Johnson
Starring: Mark Hamill, Carrie Fisher and Adam Driver.
Synopsis: A direct sequel of 2015 film Star Wars: The Force Awakens, this is the second installment of the Star Wars sequel trilogy. It follows the story of legendary Jedi Master, Luke Skywalker who is in a self-imposed exile on the planet Anch-To.
Why Anticipate: The answer would be- Why Not? There are some films which needs no introduction and any film of the Star Wars franchisee falls in this category. With Mark Hamill as Luke Skywalker, nothing bad can be expected from this. The space nerds are in for a treat next December.
39. Untitled Woody Allen Project
Director: Woody Allen
Starring: Kate Winslet, Justin Timberlake, Juno Temple
Synopsis: A drama set in a late 1950s amusement park at Coney Island, Brooklyn New York City; Justin Timberlake plays a lifeguard.
Why Anticipate: Yeah, we know Allen's cinema is hit or miss nowadays. His 'Café Society', while well received, did to do as well as expected. But, as the 'Blue Jasmine' experience taught us, if Allen strikes, he strikes gold.
38. Wind River
Director: Taylor Sheridan
Starring: Jeremy Renner, Elizabeth Olsen, Jon Bernthal
Synopsis: An FBI agent teams with the town's veteran game tracker to investigate a murder that occurred on a Native American reservation.
Why Anticipate: Sheridan might be a debutante, but he is same guy who wrote 'Sicario' and 'Hell or High Water' – two excellent movies, and with him writing this one too, we are very excited. Also, the plot looks dark and intriguing.
37. Baby Driver
Director: Edgar Wright
Starring: Ansel Elgort, Lily James, Jamie Foxx, Jon Hamm, Kevin Spacey
Synopsis: After being coerced into working for a crime boss, a young getaway driver finds himself taking part in a heist doomed to fail.
Why Anticipate: Its Edgar Wright! The brilliant British director's wildly hilarious and acclaimed Three Flavors Cornetto Trilogy ranks amongst the funniest films of the century. His style is strikingly original and we expect nothing less than his very best from this one.
36. You Were Never Really Here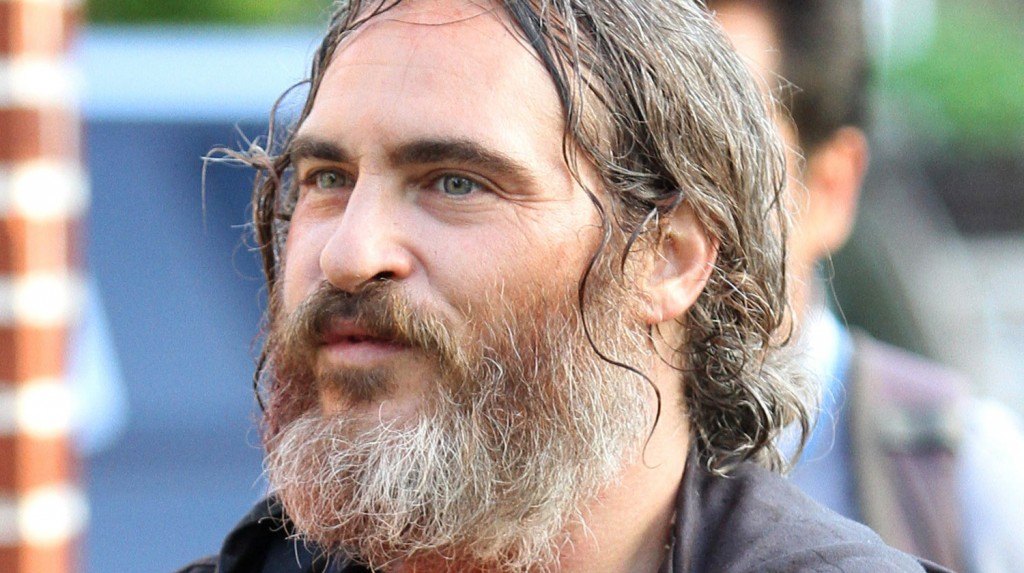 Director: Lynne Ramsay
Starring: Joaquin Phoenix, Alessandro Nivola
Synopsis: A war veteran's attempt to save a young girl from a sex trafficking ring goes horribly wrong.
Why Anticipate: Lynne Ramsay directed the criminally underrated psychological drama 'We Need to Talk About Kevin', and we are expecting similar, if not better stuff from her. Also, Joaquin Phoenix!!! One of the greatest actors alive, we can't wait to see him on screen again.
35. Mute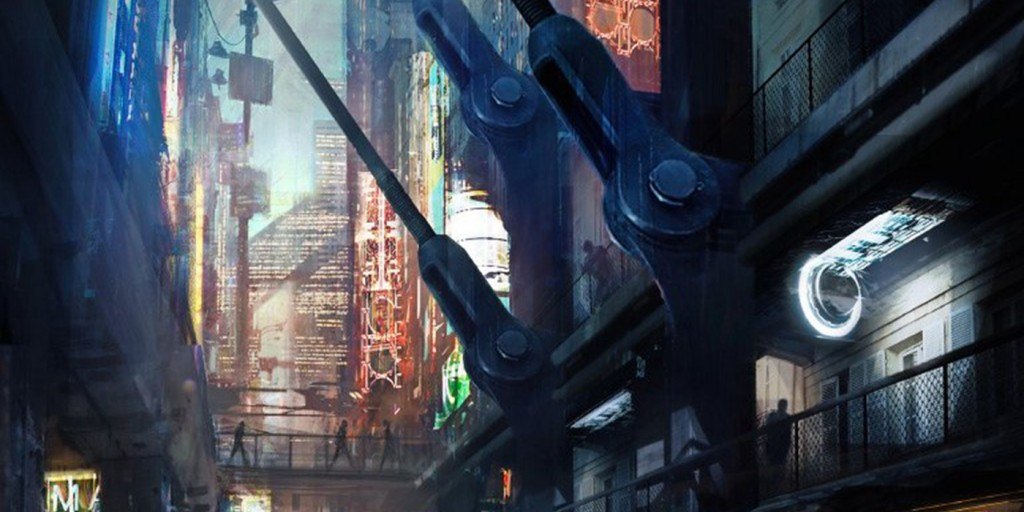 Director: Duncan Jones
Starring: Alexander Skarsgård, Paul Rudd, Justin Theroux
Synopsis: Berlin. Forty years from today. A roiling city of immigrants, where East crashes against West. Leo Beiler, a mute bartender has one reason and one reason only for living here, and she's disappeared. But when Leo's search takes him deeper into the city's underbelly, an odd pair of American surgeons seem to be the only recurring clue, and Leo can't tell if they can help, or who he should fear most.
Why Anticipate: Yes, 'Warcraft' was a phenomenal failure, but we love 'Moon' and 'Source Code' enough to trust Jones to pull this off. Termed as a spiritual sequel to Jones' space drama 'Moon', the movie appears to be set in a 'Children of Men'-esque dystopia and we feel this might be Jones' return to form.
34. Song to Song
Director: Terrence Malick
Starring: Ryan Gosling, Christian Bale, Natalie Portman, Michael Fassbender, Rooney Mara, Cate Blanchett, Benicio Del Toro
Synopsis: Two intersecting love triangles. Obsession and betrayal set against the music scene in Austin, Texas.
Why Anticipate: There are very few filmmakers who you can identify just by looking at a single frame of their films. Terrence Malick is one of them, with a visual style that is not only unique but extremely beautiful. And when he makes a film about music scene in my favorite city of the world, Austin — something that I have personally witnessed — how can I not eagerly anticipate it. On top of that, just look at the stars acting in the film. Did you just faint?
33. Stronger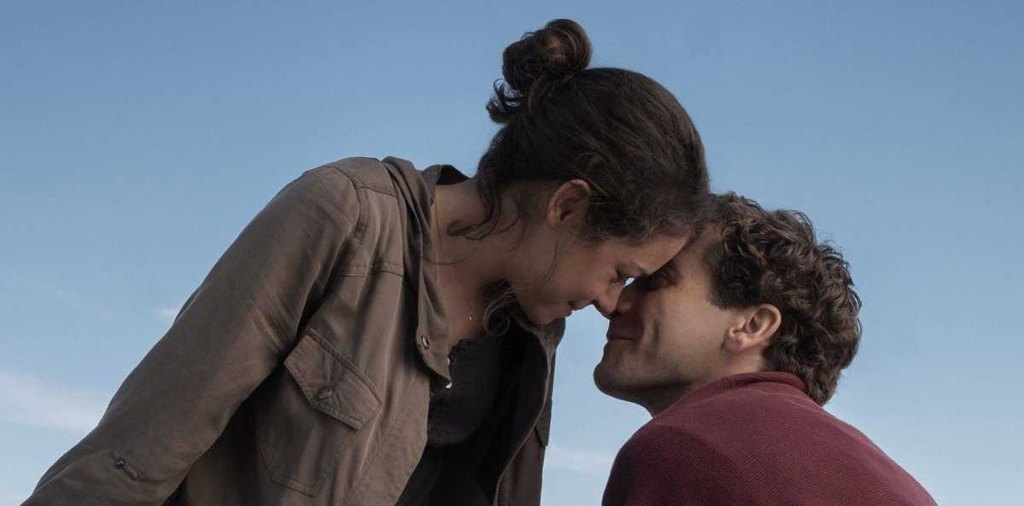 Director: David Gordon Green
Starring: Jake Gyllenhaal, Tatiana Maslany, Miranda Richardson
Synopsis: A victim of the Boston Marathon bombing in 2013 helps the police track down the killers while struggling to recover from devastating trauma.
Why Anticipate: We know this is going to be an acting showcase for Jake Gyllenhaal who has been doing some phenomenal work over last few years. Can this be his Oscar vehicle? We will have to wait and see.
32. Tully
Director: Jason Reitman
Starring: Charlize Theron, Mackenzie Davis, Mark Duplass
Synopsis: Marlo, a mother of three including a newborn, is gifted a night nanny by her brother. Hesitant to the extravagance at first, Marlo comes to form a unique bond with the thoughtful, surprising and sometimes challenging young nanny named Tully.
Why Anticipate: Jason Reitman directed the brilliant comedy-drama 'Juno' and while his recent his films haven't been as well received, the synopsis sounds quite like his kind of cinema. Also, he has teamed up with his 'Juno' co-writer Diaplo Cody, and we hope they recreate the magic.
31. T2: Trainspotting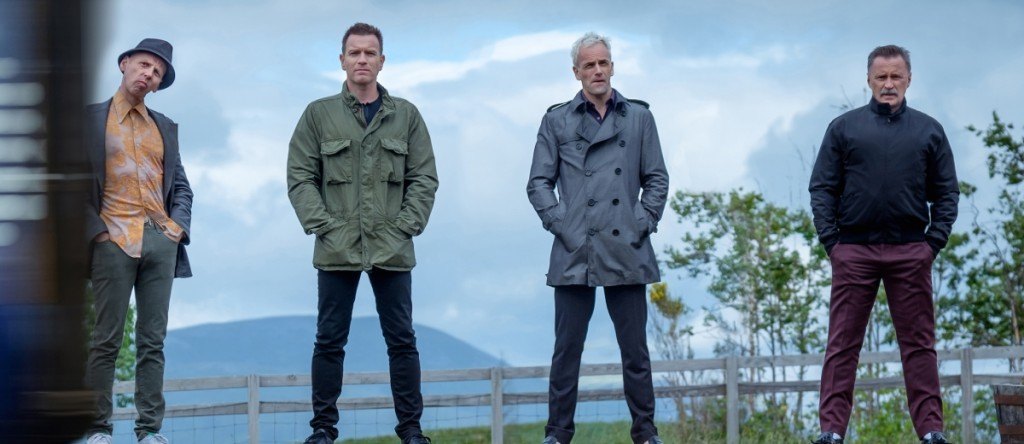 Director: Danny Boyle
Starring: Ewan McGregor, Ewen Bremner, Jonny Lee Miller, and Robert Carlyle.
Synopsis: Twenty years after 'Trainspotting', Mark Renton returns to Scotland to meet up with Spud and Sick Boy and avoids Franco who has just been released from prison.
Why Anticipate: 'Trainspotting' is a major underrated success, enjoying a cult status over the years. Danny Boyle weaved magic with his first black comedy. What happens next is what everyone wants to see. We sincerely hope that the sequel tops the magic of the original. 10th March will tell us for sure.
30. Lady Bird
Director: Greta Gerwig
Starring: Saroise Ronan, Odeya Rush, Laurie Metcalf
Synopsis: The adventures of a young woman living in Northern California for a year.
Why Anticipate: The young, talented Saroise Ronan is returning to the big screen after her brilliant performance in 'Brooklyn'. Also, young Greta Gerwig, though a novice in direction, has co-written a slew of Noah Baumbach's acclaimed comedies including 'Frances Ha' and 'Mistress America'; and we believe she'll fill in the director's shoes quite comfortably.
29. The Old Man and the Gun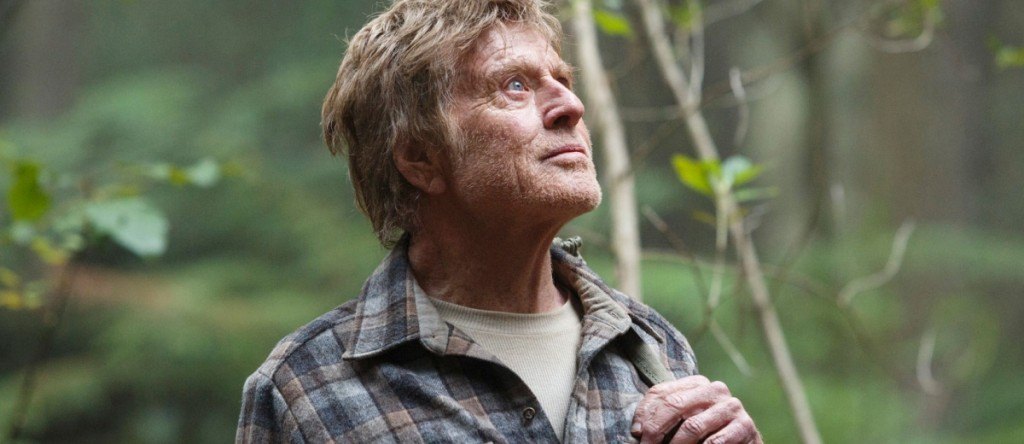 Director: David Lowery
Starring: Casey Affleck, Robert Redford, Sissy Spacek
Synopsis: An elderly bank robber, who had managed to escape from prison over a dozen times in his life before moving to a retirement community, looks to spice things up with another heist.
Why Anticipate: Lowry showed his exceptional talent with 'Ain't Them Bodies Saints'. After making 'Pete's Dragon', he is returning to his indie roots. If the intriguing plotline wasn't enough, just look at the casting. One word: phenomenal.
28. The Shape Of Water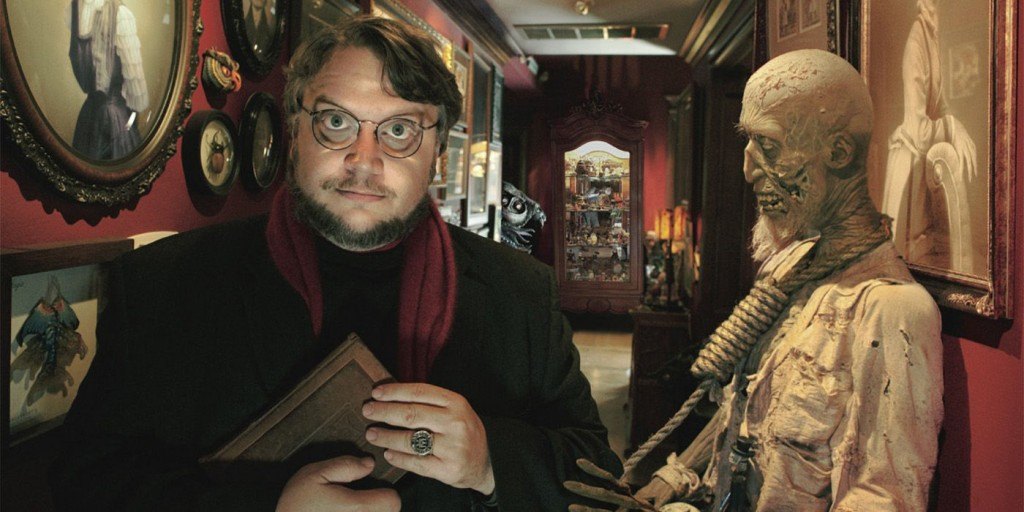 Director: Guillermo del Toro
Starring: Sally Hawkins, Michael Shannon, Michael Stuhlbarg, Octavia Spencer
Synopsis: An other-worldly story, set against the backdrop of Cold War era America circa 1963.
Why Anticipate: Guillermo del Toro is truly a force to reckon with. But off-late, he hasn't had the success that he was having in 2000s. But we know he is a genius and I won't be surprised if he makes a dashing comeback with this small-ish (by his standards) film.
27. Logan Lucky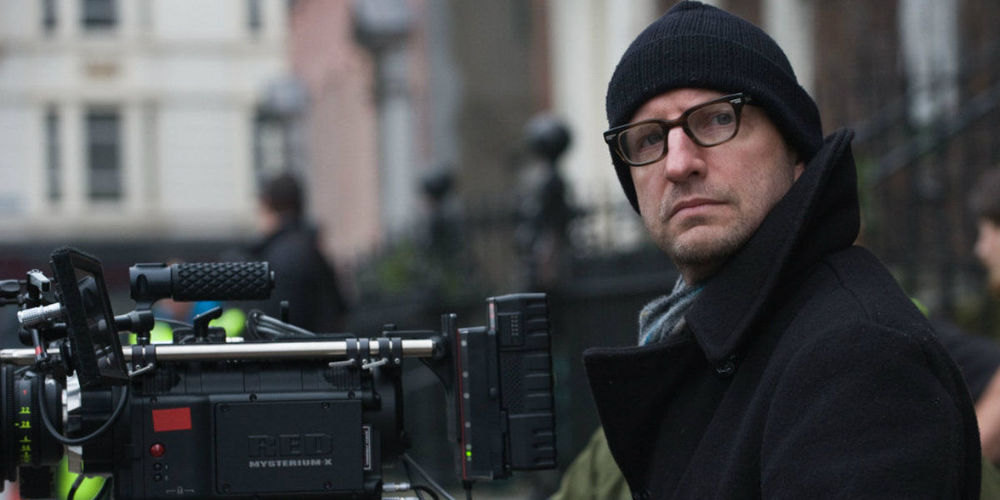 Director: Steven Soderbergh
Starring: Channing Tatum, Hillary Swank, Katie Holmes, Katherine Waterston, Adam Driver, Daniel Craig
Synopsis: Two brothers attempt to pull off a heist during a NASCAR race in North Carolina.
Why Anticipate: I knew Soderbergh won't be able to keep himself away from director's chair for long. He is back with a bang! Just look at the star-cast that he has put together. Are we in for another Ocean Eleven type heist thriller? I guess so.
26. War Machine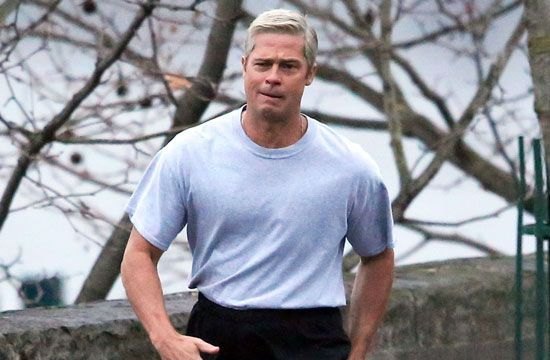 Director: David Michod
Starring: Brad Pitt, Ben Kingsley and Anthony Michael Hall.
Synopsis: Based on Michael Hasting's bestselling novel 'The Operators', the story details the author's travels with General Stanley McChrystal and his team in April 2010.
Why Anticipate: David Michod broke barriers and won over the critics with 'Animal Kingdom'. Brad Pitt is an ever reliable figure in solo movies and looks to add another Oscar nomination in his cap with this war comedy. With Ben Kingsley lending support to this unique storyline, don't be surprised if it turns out to be the black horse in the Oscar race.
Read More: The 10 Worst Movies of 2016
25. Murder on the Orient Express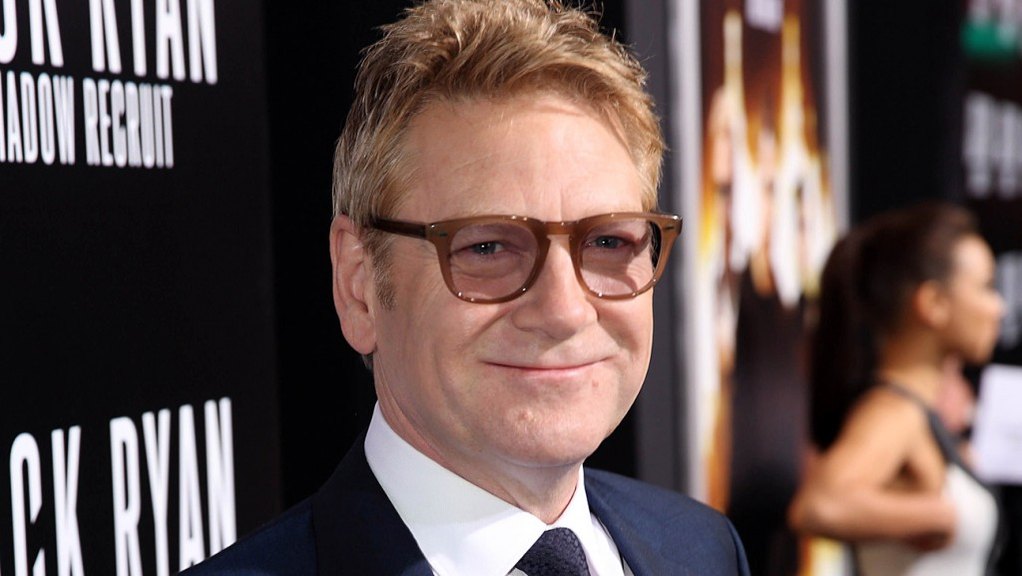 Director: Kenneth Branagh
Starring: Kenneth Branagh, Tom Bateman, Penelope Cruz and Johnny Depp.
Synopsis: Hercule Poirot is one of the most beloved detectives and no chance must be wasted to see him on screen. Based on Agatha Christie's popular novel of the same name, the story revolves around a murder investigation on board the Orient Express.
Why Anticipate: Kenneth Branagh is known for his Shakespearean adaptations in cinema. Imagining him as the suave detective himself is interesting enough. With Penelope Cruz and the Johnny Depp to back him up, things can only get better. Beware Box Office, you will get smashed next November.
24. The Six Million Dollar Man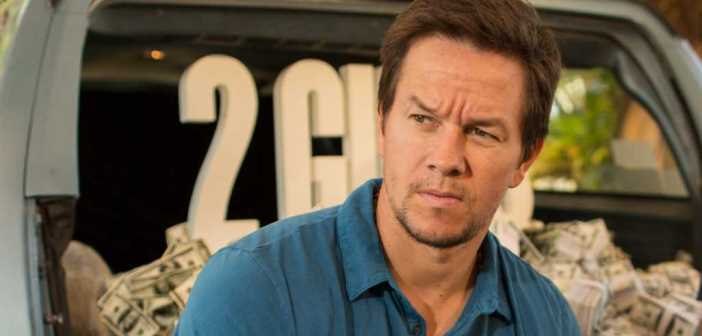 Director: Damian Szifron
Starring: Mark Wahlberg
Synopsis: Based on the popular 70's sci-fi TV series, this film is about the former astronaut Colonel Steve Austin (not Stone Cold) who gains superhuman strength due to bionic implants and works for the US government as a secret agent.
Why Anticipate: Those who have watched the Argentinian black comedy, 'Wild Tales', would know the genius of Damian Szifron. A thrilling script with Mark Wahlberg in the lead, this might just propel Damian Szifron to the big league in Hollywood and maybe get an Oscar nod or two. We don't know how the story would be, but with Damian penning it down, you can expect a surprise or two in the plotline.
23. The Snowman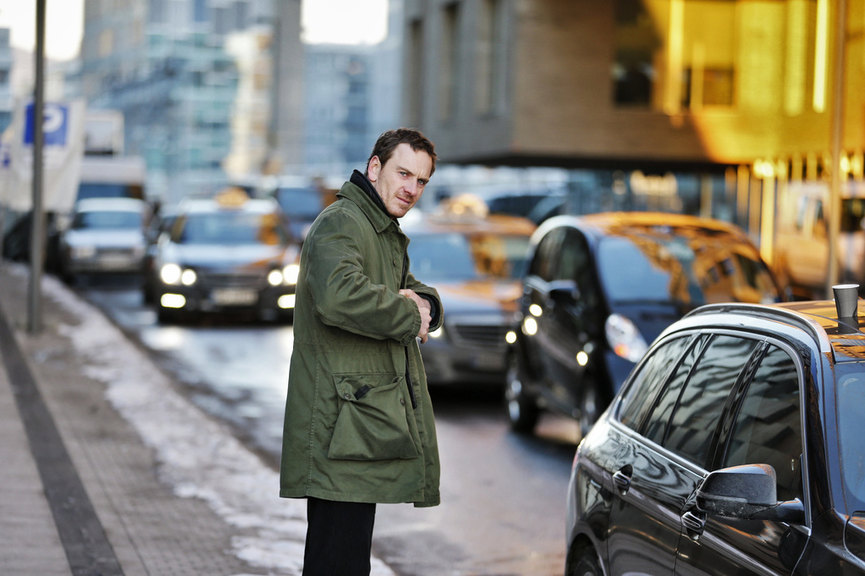 Director: Tomas Alfredson
Starring: Michael Fassbender, Rebecca Fergusson, J.K. Simmons, and Val Kilmer.
Synopsis: An adaptation of Jo Nesbo's thriller, it follows detective Harry Hole as he investigates about a possible serial killer after finding a woman's mask on a sinister looking snowman.
Why Anticipate: The Director who gave us 'Tinker Tailor Soldier Spy' is back again and the trailer promises an insurmountable amount of suspense and edge-of-the-seat thrill. The amazing cast led by the underrated Fassbender might just push it into Oscar contention. Mystic River recap anyone?
22. The Kidnapping of Edgardo Mortara
Director: Steven Spielberg
Starring: Mark Rylance, Oscar Issac
Synopsis: A young Jewish boy in Bologna, Italy in 1858 who, having been secretly baptized, is forcibly taken from his family to be raised as a Christian. His parents' struggle to free their son becomes part of a larger political battle that pits the Papacy against forces of democracy and Italian unification.
Why Anticipate: The Edgardo Mortaro case is one of the most infamous and controversial incidents of the 19th century, which very well transformed the influence and power of the Papacy. And who better than Spielberg to adapt this seminal case into a feature. We contend that Spielberg has been far from his best in recent years, but if 'Lincoln' and 'Bridge of Spies' are any indication, he might still have a few tricks up his sleeve.
21. Annihilation
Director: Alex Garland
Starring: Natalie Portman, Jennifer Jason Leigh
Synopsis: A biologist's (Natalie Portman) husband disappears. She thus puts her name forward for an expedition into an environmental disaster zone, but does not quite find what she's expecting. The expedition team is made up of the biologist, an anthropologist, a psychologist (Jennifer Jason Leigh), and a surveyor.
Why Anticipate: Alex Garland returns to familiar terrain with his second feature after the brilliant 'Ex-Machina', one of the best movies of 2015. The plot looks quite fascinating, to put it lightly and add to it the presence of two acting titans in Natalie Portman and Jennifer Jason Leigh, we are giddy with excitement.
20. Roma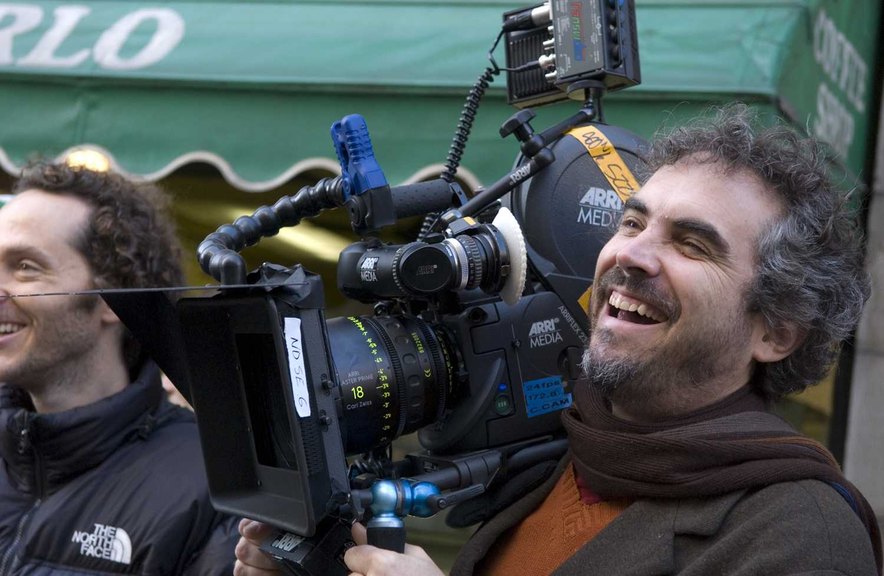 Director: Alfonso Cuarón
Starring: Marina de Tavira, Marco Graf, Yalitza Aparicio
Synopsis: A story that chronicles a year in the life of a middle-class family in Mexico City in the early 1970s.
Why Anticipate: We all are aware of the immense talent of Alfonso Cuarón. The guy has given us three masterpieces this century. It is understandable that after making a grand film like 'Gravity', he wants to make something more intimate. But that doesn't mean that our expectations levels are any less. Watch out Oscar Best Foreign Language contenders. You are going to have a serious challenger next year.
19. Suburbicon
Director: George Clooney
Starring: Matt Damon, Julianne Moore, Josh Brolin, Oscar Isaac
Synopsis: A crime mystery set in the quiet family town of Suburbicon during the 1950s, where the best and worst of humanity is hilariously reflected through the deeds of seemingly ordinary people. When a home invasion turns deadly, a picture-perfect family turns to blackmail, revenge and betrayal.
Why Anticipate: It is written by the Coen Brothers – Need we say more! One of the greatest auteurs in the history of cinema, the Coens have proved their writing chops in movies they haven't directed ('Unbroken' and 'Bridge of Spies', to name a few), and looking at the synopsis, this looks right up their alley. Not to mention the talented cast, all of which glosses off Clooney's not-so-successful directorial career so far.
18. Darkest Hour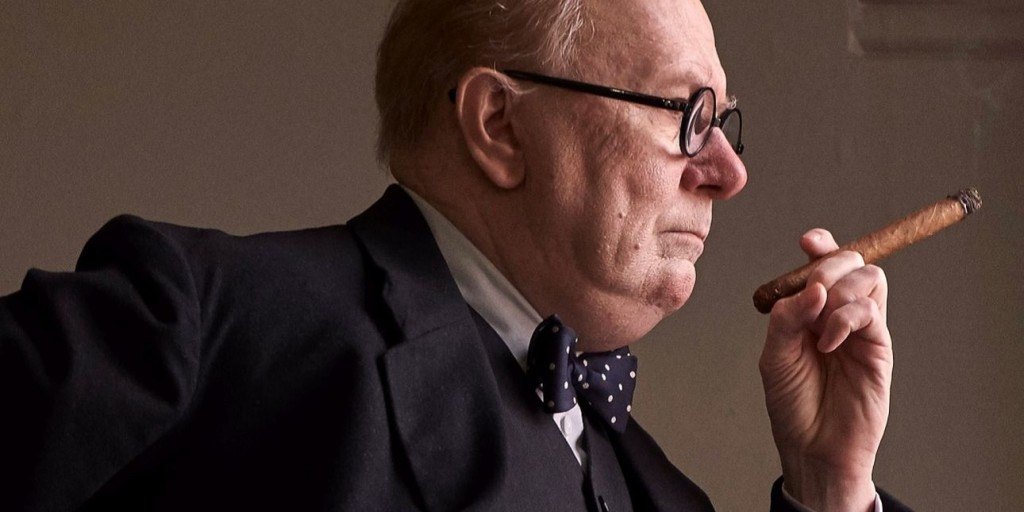 Director: Joe Wright
Starring: Gary Oldman, Ben Melheldson, John Hurt, Stephen Dilllane
Synopsis: Winston Churchill, after taking the position of the Prime Minister of England, faces the most turbulent of times. He must choose between a peace treaty with the Nazis or stand firm in his ideals. A host of problems surround him, including his own party, in his decision that would change the course of history.
Why Anticipate: A prospective biopic on the Iron Man himself is finger-licking anticipatory. And the brilliant Gary Oldman as the British Prime Minister comes as welcome news indeed. With Joe Wright (Pride & Prejudice, Hanna) at the helm, we can hear Oscar bells chiming.
17. The Book of Henry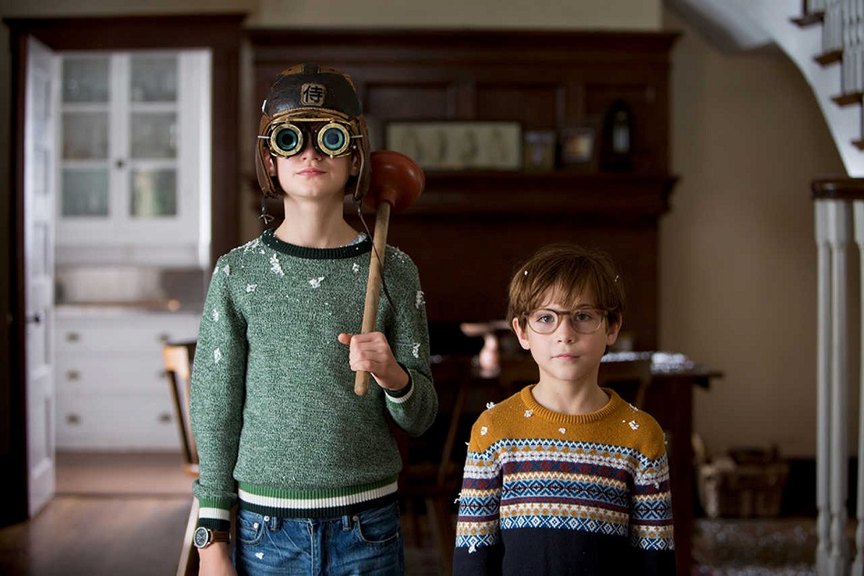 Director: Colin Trevorrow
Starring: Naomi Watts, Jacob Tremblay, Sarah Silverman, Jaeden Lieberher
Synopsis: Susan, a single mother, lives with her two young sons: Henry and Peter. Henry has a crush on Christina, the Police Commissioner's daughter who lives across the street. Unfortunately, Henry uncovers indications that Christina's life is not a good one. Far from it. And so Henry works out a scheme to rescue Christina, filling out the Book of the title with the details of his plan. It's an ingenious proposition, but not one that Henry will be able to enact by himself. Susan uncovers the book, and decides that she and eight year old Peter are going to put the plan in motion and rescue Christina.
Why Anticipate: It would be very interesting to see how does Colin Trevorrow transition from the massive success of 'Jurrasic World' to a relatively small film. The plot of the film sounds damn intriguing. And then we have incredibly talented Naomi Watts, who might just be perfect to play a mom in distress. Jacob Tremblay, the young actor, who wowed everyone with his performance in 'Room' features again in a central performance.
16. The Beguiled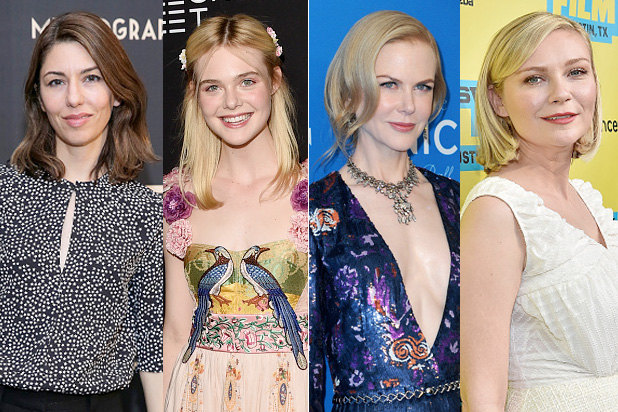 Director: Sofia Coppola
Starring: Elle Fanning, Kirsten Dunst, Nicole Kidman, Colin Farrell
Synopsis: While imprisoned in a Confederate girls' boarding school, an injured Union soldier cons his way into each of the lonely women's hearts, causing them to turn on each other, and eventually, on him.
Why Anticipate: Being a big Sofia Coppola fan and having loved most of her films, I can't wait to see this one. Her films have a certain quality to them that's unmissable: languidly paced but never boring, nostalgic and yet contemporary, and most importantly, ruminative. Also, with every repeat viewings, her films just keep getting better (especially, 'Somehwere' and 'Lost in Translation'). This time, she has chosen to remake the 1971 classic 'The Beguiled'. Despite the fact that its a remake, I am sure Coppola is going to approach it differently than the original.
15. Okja
Director: Bong Joon-ho
Starring: Ahn Seo-hyun, Tilda Swinton, Jake Gyllenhaal, Paul Dano
Synopsis: A young girl named Mija risks everything to prevent a powerful, multi-national company from kidnapping her best friend — a massive animal named Okja.
Why Anticipate: If you know anything about Joon-ho, then there is nothing more to add. For the uninitiated, though, he is the brains behind the brilliant Korean murder-mystery film 'Memories of Murder'. If that isn't enough, take look at the talent adorning the film , from Tilda Swinton to Jake Gyllenhaal, and you need no more reason to get excited.
14. Last Flag Flying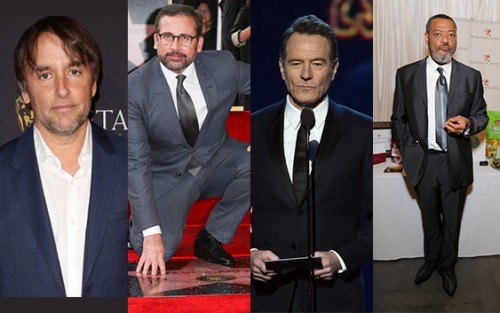 Director: Richard Linklater
Starring: Bryan Cranston, Steve Carell, Laurence Fishburne
Synopsis: The boy Billy and Mule escorted to prison has come back into their lives, now a grieving man of 52, with a gut-wrenching request they cannot deny. What follows is a retracing of their steps from 34 years before, a journey from Norfolk, Virginia, to Portsmouth, New Hampshire, on a mission as heart-breaking — and as exhilarating — as the first.
Why Anticipate: Richard Linklater. The name is enough. Though, this is not epic on the level of 'Boyhood' or his Before series, there's no one better in the industry to tackle family dramas than Linklater. He is one of those no-fuss directors, like Woody Allen, who likes to keep working. Whether this turns out to be one of his little gems or not remains to be seen.
13. The Killing of a Sacred Deer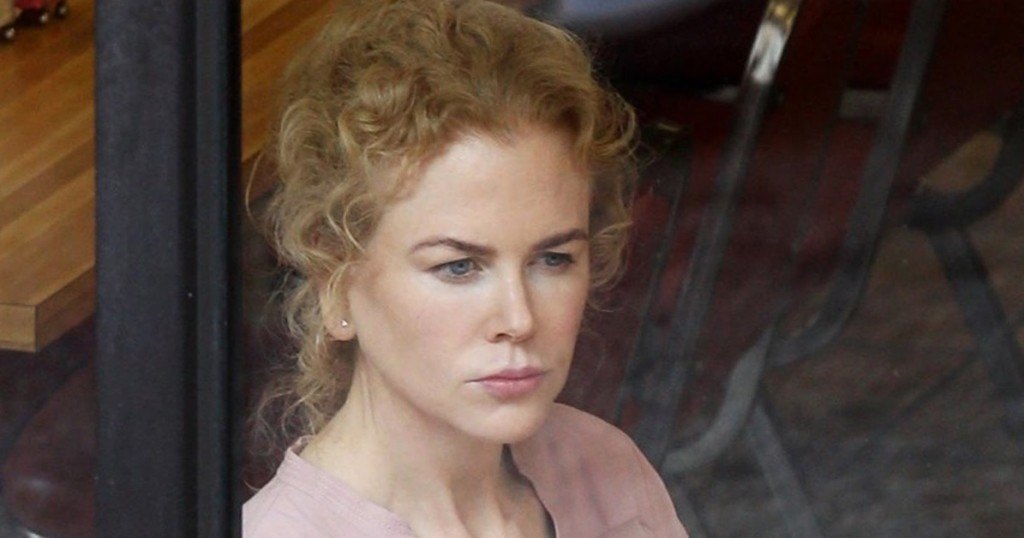 Director: Yorgos Lanthimos
Starring: Nicole Kidman, Colin Farrell, Alicia Silverstone
Synopsis: A teenager's attempts to bring a brilliant surgeon into his dysfunctional family takes an unexpected turn.
Why Anticipate: Well, it is foregone conclusion now that Yorgos Lanthimos is a genius. His 'The Lobster' was brilliant; his 'Dogtooth', well, is a masterpiece. With such a great starcast invloved there is no reason to not believe that he will create magic on-screen .. yet again!
12. Molly's Game
Director: Aaron Sorkin
Starring: Jessica Chastain, Idris Elba, Kevin Costner
Synopsis: Molly Bloom, a young skier and former Olympic hopeful becomes a successful entrepreneur (and a target of an FBI investigation) when she establishes a high-stakes, international poker game
Why Anticipate: Aaron Sorkin – the genius behind the brilliant political drama series 'The West Wing' (1999-2006) and the universally acclaimed Zuckerberg biopic 'The Social Network' is finally making his directorial debut. One of the greatest screenwriters alive today, we hope Sorkin's incredible writing prowess and the talented cast combine to give us a great piece of cinema.
11. Mother
Director: Darren Aronofsky
Starring: Jennifer Lawrence, Javier Bardem, Michelle Pfeiffer, Ed Harris
Synopsis: A couple's relationship is tested when uninvited guests arrive at their home, disrupting their tranquil existence.
Why Anticipate: Darren Aronofsky remains one the finest directors working in Hollywood, despite his 'Noah' not living up to our expectations. His body of work (which includes 'Pi', 'The Fountain' and 'Black Swan' among others) is excellent and with an intriguing premise and a fine ensemble cast at his disposal, this might very turn out be one of the best films of the year.
10. Battle of the Sexes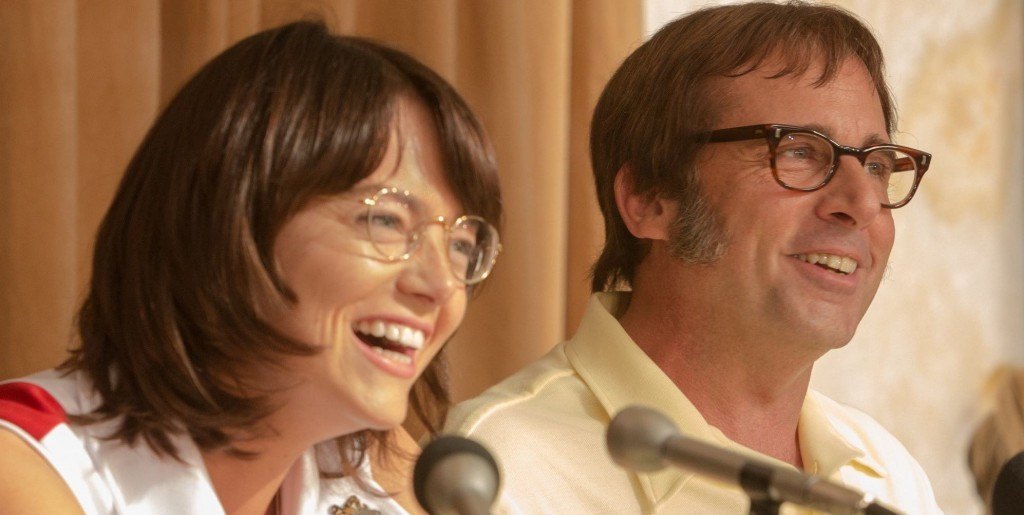 Directors: Jonathan Dayton, Valerie Faris
Starring: Emma Stone, Steve Carell, Andrea Riseborough, Sarah Silverman
Synopsis: The true story of the 1973 tennis match between World number one Billie Jean King and ex-champ and serial hustler Bobby Riggs.
Why Anticipate: This sounds truly comical. What an apt title, too. On top of everything, I can't imagine a better casting with both Emma Stone and Steve Carrell possessing superb comic timing. I am betting on this to be the most pleasant surprise of the year.
9. Downsizing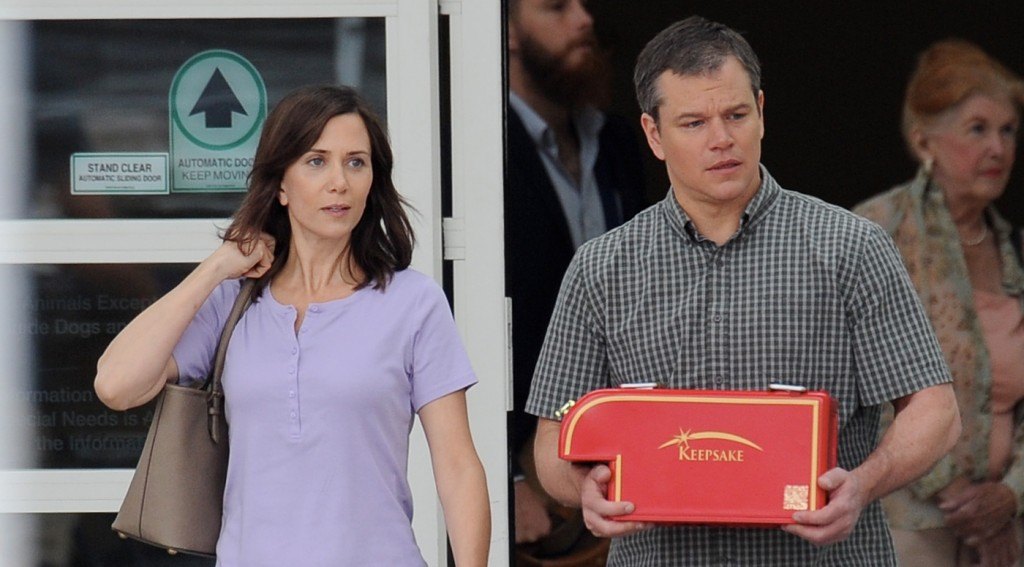 Director: Alexander Payne
Starring: Matt Damon, Kristen Wiig, Christoph Waltz, Alec Baldwin and Neil Patrick Harris
Synopsis: A couple, weary of their usual lives, decides to engage in a project voluntarily where they would be shrunk down. The problem happens when the wife steps out at the last minute.
Why Anticipate: Alexander Payne is a genius of satire and dark humor and one of the most under-appreciated modern day directors. The plot sounds interesting and the cast has got some pretty big names on it, including the reliable Christoph Waltz and the funny man Alec Baldwin. We sincerely hope to have a good black comedy- something which several directors have attempted of late and failed (except for a tidy few, ofcourse).
8. Blade Runner 2049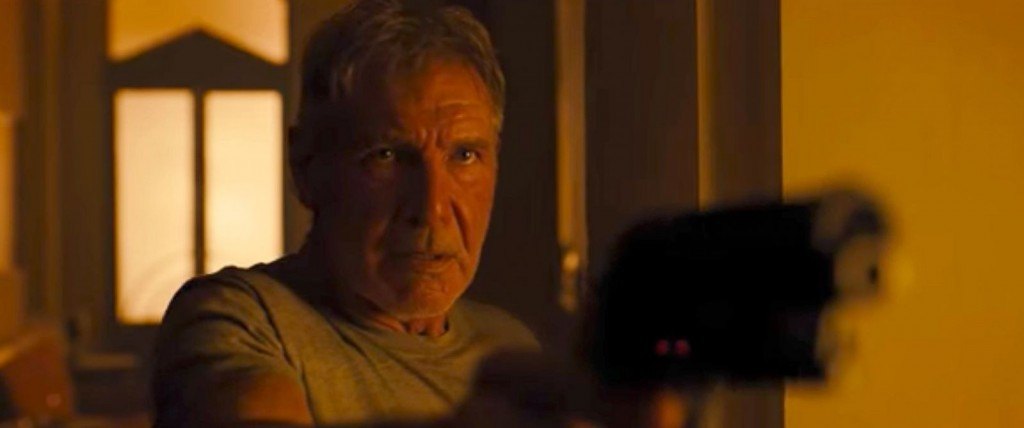 Director: Dennis Villeneuve
Starring: Ryan Gosling, Harrison Ford, Robin Wright
Synopsis: Thirty years after the events of the 'Blade Runner' (1982), a new blade runner, LAPD Officer K (Ryan Gosling), unearths a long-buried secret that has the potential to plunge what's left of society into chaos. K's discovery leads him on a quest to find Rick Deckard (Harrison Ford), a former LAPD blade runner who has been missing for 30 years.
Why Anticipate: Dennis Villeneuve might well be the hottest property in Hollywood right now, with a slew of back-to-back critically acclaimed features including 'Enemy'(2014), 'Sicario'(2015) and 'Arrival' (2016). The news of a director of his track record directing the sequel of a cult science-fiction masterpiece like 'Blade Runner' has us brimming with excitement. Add to that the brilliant trailer that was launched this month and Villeneuve promising that the movie would imbibe the dark themes of the original, we are impatiently awaiting this one.
7. Wonderstruck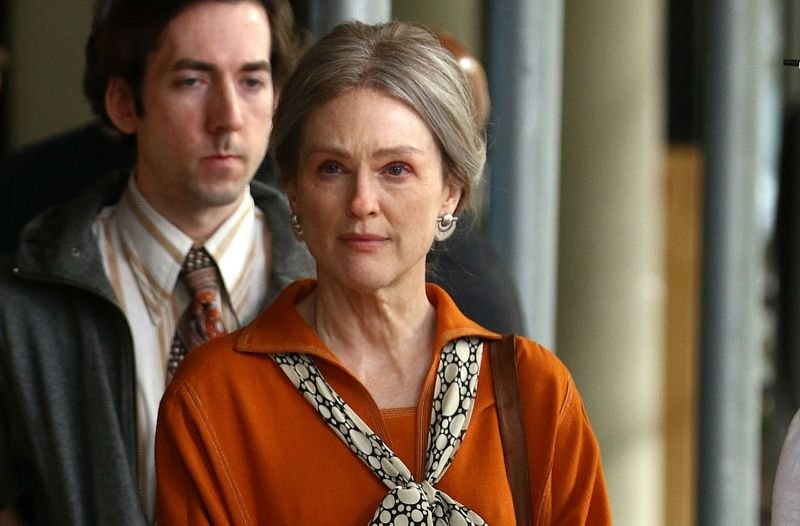 Director: Todd Haynes
Starring: Julianne Moore, Michelle Williams, Amy Hargreaves
Synopsis: Set in 1927 and 1977, Rose (Millicent Simmonds) escapes her home in New Jersey to catch a glimpse of her idol Lillian Mayhew while Ben (Oakes Fegley), who lives with his family in Minnesota, runs to New York after his mother dies after he finds a mysterious note.
Why Anticipate: Todd Haynes returns to film-making after his highly acclaimed 'Carol' with another period drama; and what could go wrong? Adapted from an acclaimed novel (of the same name) and starring a powerhouse cast including Julianne Moore and Michele Williams, 'Wonderstruck' looks quite impressive from where we see it. Hopefully, Todd Haynes has another great film in his hands.
6. The Glass Castle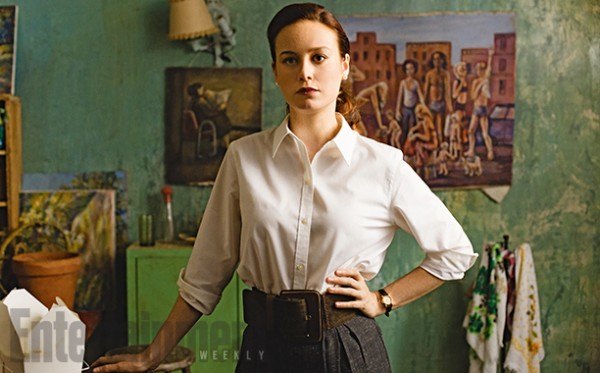 Director: Destin Daniel Cretton
Starring: Brie Larson, Naomi Watts, Woody Harrelson
Synopsis: A young girl comes of age in a dysfunctional family of nonconformist nomads with a mother who's an eccentric artist and an alcoholic father who would stir the children's imagination with hope as a distraction to their poverty.
Why Anticipate: Destin Cretton made a small indie film with relatively unknown actors in 2013. Little did he know that his little film will grab the attention of every film critic in town and its actress would go on to win an Oscar just two years later. Yes, I am talking about 'Short Term 12' that catapulted Brie Larson into A-League actress and Cretton as a serious talent to watch out for. Based on the novel of the same name, 'The Glass Castle' sounds very interesting. Watch out for Naomi Watts, who plays an eccentric mother in the film.
5. Happy End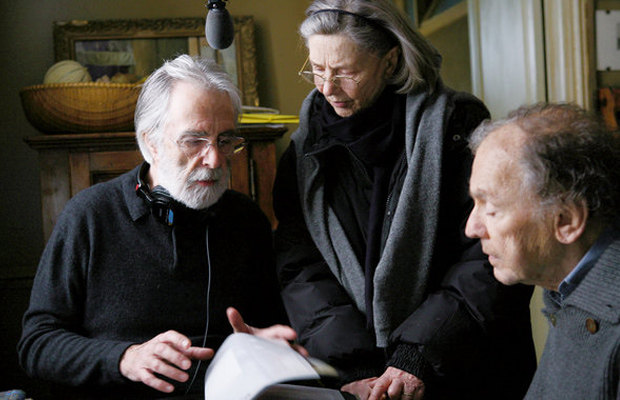 Director: Michael Heneke
Starring: Isabelle Huppert, Mathieu Kassovitz, Jean-Louis Trintignant
Synopsis: A drama about a family set in Calais with the European refugee crisis as the backdrop.
Why Anticipate: Michael Haneke is probably the greatest auteur alive today – a cinematic genius and true visionary. You don't have to take our word; one look at the last few movies of this genius ('Amour', 'The White Ribbon', 'Cache') and you'll be convinced. The septuagenarian Austrian auteur is still on top of his game, making some of the most emotionally powerful and disturbing movies in the history of cinema. 'Happy End' promises to be no different, and we are excited to see how Haneke tackles one of the greatest human tragedies of this decade.
4. Yeh Din Ka Kissa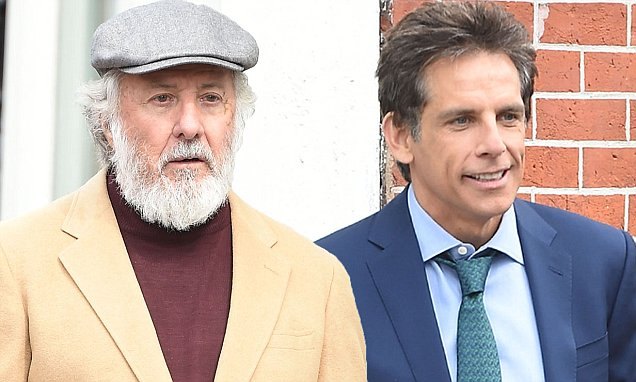 Director: Noah Baumbach
Starring: Dustin Hoffman, Adam Sandler, Emma Thompson, Ben Stiller
Synopsis: An estranged family gathers together in New York for an event celebrating the artistic work of their father.
Why Anticipate: Yes, you read the title right! I am not sure why Noah Baumbach chose this Hindi/Urdu title. Whatever be the reason it has me hooked. The synopsis or the casting doesn't suggest that the film is related to India or has Indian characters. In any case, the hugely respected names on the casting list are surely a sign of confidence. Not to mention, I have liked almost all the films of Noah Baumbach.
3. Untitled Paul Thomas Anderson Project
Director: Paul Thomas Anderson
Starring: Daniel Day-Lewis
Synopsis: A drama in the fashion world of London in the 1950s.
Why Anticipate: The last time P T Anderson and Daniel Day-Lewis collaborated in a movie, they gave us the modern masterpiece 'There Will Be Blood' with Day-Lewis giving one of the finest performances of all time. While information on this film is sparse, the idea of the two cinematic geniuses coming together after the phenomenal success of their previous venture together is almost too good to be true.
2. Untitled Detroit Project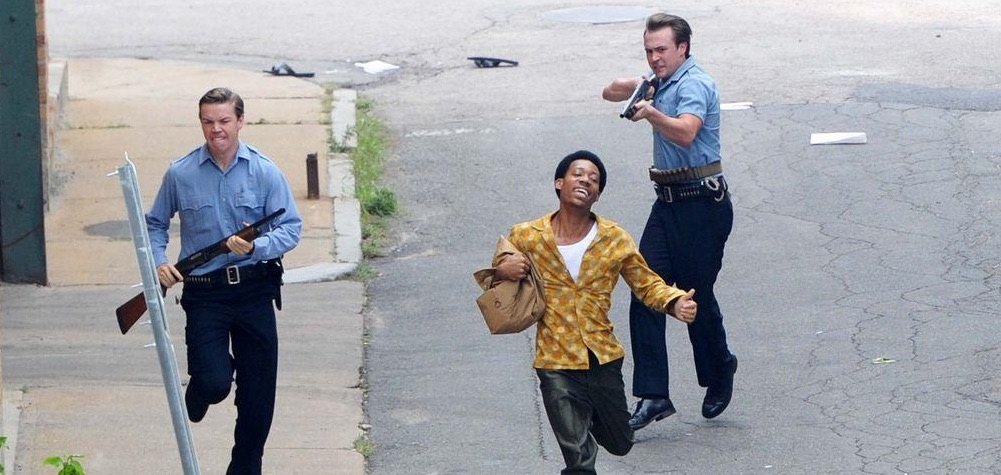 Director: Kathryn Bigelow
Starring: Kaitlyn Dever, John Krasinski, John Boyega
Synopsis: A police raid in Detroit in 1967 results in one of the largest citizen uprisings in the United States' history.
Why Anticipate: After giving us two brilliant pieces of work — in the form of 'The Hurt Locker' and 'Zero Dark Thirty' — the team of Kathryn Bigelow and Mark Boal are back again. Honestly, since Zero Dark Thirty, I have been waiting to see what Bigelow picks next. After vacillating between a couple of terrorism-related projects, she chose this one. I am glad that she is trying something outside her comfort zone and it will be interesting to see what she has done with a very political-sounding film.
1. Dunkirk
Director: Christopher Nolan
Starring: Aneurin Barnard, Kenneth Branagh, Tom Hardy
Synopsis: Allied soldiers from Britain, Belgium and France are surrounded by the German army on the beaches on Dunkirk and evacuated in Operation Dynamo between 26 May and 4 June 1940 during the early stages of World War II.
Why Anticipate: Duh! Its Christopher Nolan; do we need any more reason? One of the finest contemporary filmmakers with a massive cult following, Nolan's movies are highly anticipated by his fans and cinephiles across the globe. And this time, he appears to have gone out of his sci-fi zone after 'Inception' and 'Interstellar, to an epic war drama retelling the famous Dunkirk battle between Germany and the Allied troops in World War II. As usual with Nolan films, the trailer did not reveal much, but we strongly believe it will one of the biggest hits of the year.