It is often the case that actors take the matter in their own hands on set. Well, literally speaking. Motion pictures and arts are a creative space. Therefore, the contours of the repertoire of an artist transcend the puny title they are assigned. It is thus of no surprise, seeing a superstar actor taking the reins of a film and shouldering the responsibility to direct it. The great Marlon Brando once said, "A good actor is an observer. He sees things around him, and absorbs them like a sponge." Hollywood has had its good share of fortune, having been blessed with the very best since the inception of celluloid. These revered thespians of art have taken to the director's chair on a few occasions, and have made them memorable with inspiring films.
We decided to compile a list of some of the best films directed by famous actors. The criteria for the same is the actor's fame, not his acting ability, though a few exceptions can be made. Personalities like Sydney Pollack, Terry Gilliam, and Mel Brook haven't been considered, but their work still inspires.
20. Little Man Tate (1991)
Directed by: Jodie Foster
A single mother struggles to bring up her son. But when she discovers that he is a genius, she is determined to ensure that he gets all the opportunities that he needs, and is not taken advantage of. The stunningly talented Jodie Foster's directorial debut is a visceral, yet ratiocinate exploration of the self-realization of a child prodigy. His incapability, or rather the society's, to comprehend and fathom his intellect compels the 'little man' to find a solution. The movie provokes heart-felt emotions, and portrays the relationship between a mother and her child in the most unorthodox fashion you have ever seen. Foster does a good job confining the movie from meta-philosophical frippery.
Read More: Best Anti War Movies of All Time
19. That Thing You Do! (1996)
Directed by: Tom Hanks
Set in the summer of 1964, the film tells the story of the rise and fall of a one-hit wonder pop band, "That Thing You Do." Hanks is a revered commodity in the starry corridors of Hollywood. He has this unique faucet of loving and inspiring movies, which keep gushing out whenever he twirls it. His directorial debut culminated in the making of one of the biggest single hits of the 1990's of the same name as the film. Coming to the movie, the musical-drama is held together through a string of entertaining performances, and Hanks' crisp screenplay. The narrative is engaging, the music is catchy, and the plot-line relatable. What else do you need?
18. War of the Roses (1989)
Directed by: Danny DeVito
DeVito is a funny looking guy, according to the universal standards of beauty. The stocky built, the rooted vertical growth, and his Italian-American accent connive to evoke laughter with just a glimpse. His successful acting carer prompted him to take to the director's chair, and the result is surprising. This black-comedy film follows a wealthy couple with a seemingly perfect marriage. When their marriage begins to fall apart, material possessions become the center of an outrageous and bitter divorce battle. Be it acting, or directing, DeVito takes the audience on a laughter riot, with gut-wrenching scenes and a touching finale. Well done sir!
Read More: Best Self Discovery Movies of All Time
17. Clerks (1994)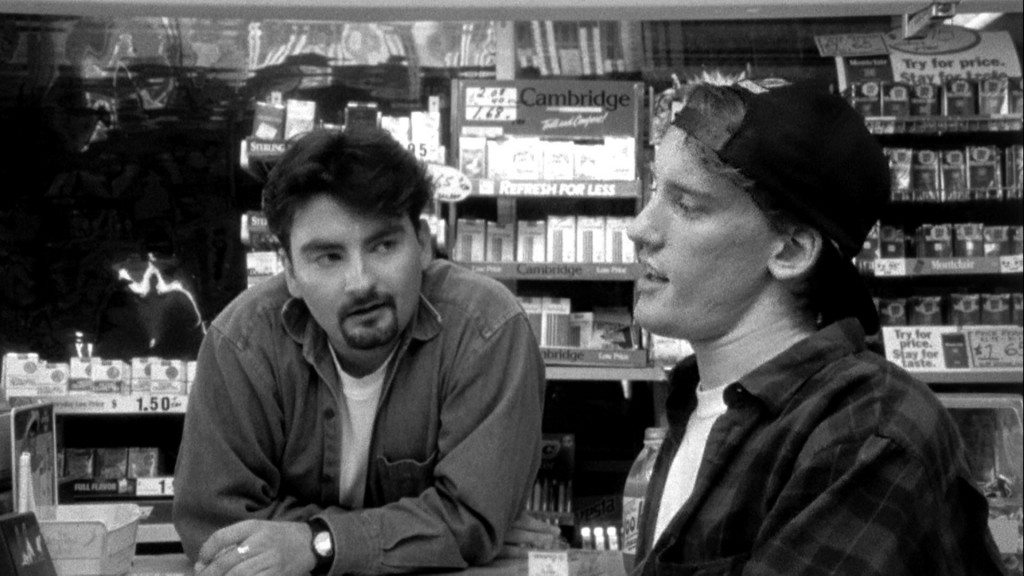 Directed by: Kevin Smith
The ending of the movie that could have been. After Randal leaves, Dante proceeds to count out the register and does not notice another person entering the store. Upon Dante's informing the latecomer that the store is no longer open, the customer shoots Dante, killing him in cold blood. Afterward, the killer makes off with all the money from the cash register. The dark ending was termed 'berserk' and was ditched by the production house for a much subtle and accepting end. This film showed the abundance of cinematic genius that Smith possesses. It is a MUST watch.
16. Tropic Thunder (2008)
Directed by: Ben Stiller
You don't make Robert Downey Jr a black dude and get him nominated for an Academy Award. You don't bald the shit out of Tom Cruise, and make him wear prosthetics that age him like a hundred years for twenty minutes of screen time. Not unless, you are Ben Stiller. He created this absurd idea into a rebellious film, satirizing all the social evil that prevails in the society. Without politicizing the issue of war, racism, sexism, and capitalism, Stiller presented to us a subtle reminder of what's all wrong with they way our covey of intellectually superior homo sapiens function.
Read More: Best Movies About Old People
15. The Invention of Lying (2007)
Directed by: Ricky Gervais
You can hate him, you can, well, hate him some more, but you can't love him. Wait. That doesn't sound right. Oh, yes. You can't ignore him. The mind that gave us David Brent, and those incredibly awkward and sensible Golden Globes monologues, gave us a thought-provoking comedy, where the mind went to tickle itself. That's what she said. He gave us that too. Even though the film didn't achieve what it blissfully deserved, Gervais pulled out a heart-warming movie about people and their everyday relationships and how they affect their daily lives.
14. The Apostle (1997)
Directed by: Robert Duvall
After Sonny (Robert Duvall), an eccentric Pentecostal preacher, learns that his wife is having an affair, he beats her lover into a coma and flees the state of Texas. Now in a small Louisiana town, Sonny goes by the name of "Apostle E.F." and opens a new church with the help of a retired reverend (John Beasley). While battling personal demons and injecting new life into his congregation, Sonny dates a radio station worker (Miranda Richardson) and searches for peace in his new life. Duvall is an ambassador of consistency, class, and hard-work. Through this triumvirate of virtues, Duvall has established himself as a superstar of the industry. His directorial debut, a film of epic proportions, is an engrossing watch, one that you should definitely try.
Read More: Best AI Movies of All Time
13. Dead Man Walking (1995)
Directed by: Tim Robbins
When you have two actors with the range that Susan Sarandon and Sean Penn have, the possibilities are endless. Tim Robbins tapped into this unconventional pair's endless possibilities, and brought to life one that shook the entire fraternity, and served Sarandon with an Academy Award. The premise revolves around Sister Helen Prejean, who writes to a condemned killer of two teenage lovers, and is wholly unprepared for the relationship that develops. Robbins got an Academy nomination as well, for a film that went on to be possibly the best of that year.
12. Stand by Me (1986)
Directed by: Rob Reiner
Stand by Me' is one of the most prominent coming-of age dramas of the 20th Century. Only fledgling concept back then, Rob Reiner gambled with an all-children cast with an unconventional plot, and boy did it pay off. A 91% rating on Rotten Tomatoes doesn't do enough justice to the thought-provoking tenet of the film, and to that of its talented cast, led by the shining River Phoenix. Though already a teen idol owing to 'Seven Brides to Seven Brother', he reoriented his career trend with this adult-formulated concept film. His matured portrayal not only made us stand and take notice, but also made us rethink our upbringing and behavior towards our children.
Read More: Best Movie Kisses of All Time
11. Ides of March (2011)
Directed by: George Clooney
There are very few people in the industry, who are as charismatic and charming as George Clooney. The man can send women into a frenzy with just an extension of a smile or a dialogue of banal words. He made headways in his career as a director, with this epic-political drama. The film stars Ryan Gosling as Stephen Meyers, a junior campaign manager of the presidential candidate Mike Morris (Clooney). However, he gets him involved in a major political scandal that jeopardises Mike's shot at presidency. Clooney successfully manages to weave a story of lies and hoodwinks, subtly diluting them with a strong narrative, where the dirty games of politics takes center-stage.
10. Braveheart (1995)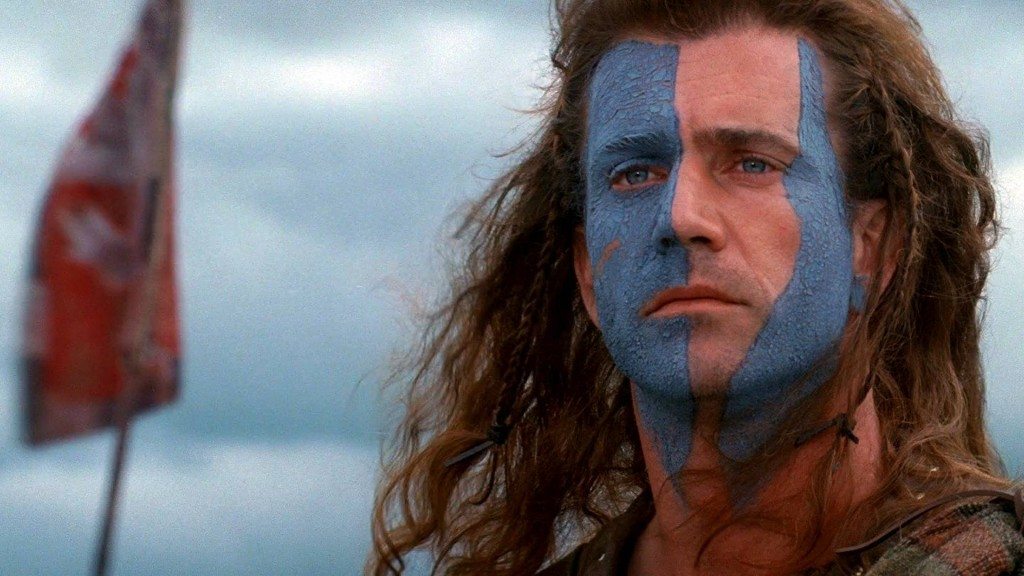 Directed by: Mel Gibson
Mel Gibson's epic war drama followed the journey of William Wallace, a 13th-century Scottish warrior who led the Scots in the First War of Scottish Independence against King Edward I of England. The film opened to critical acclaim, getting eight Academy nominations and going on to win five, including Best Picture. The film is said to be inspired by Blind Harry's epic poem, 'The Actes and Deidis of the Illustre and Vallyeant Compiun Schir William Wallace'. The film set new land marks in terms of the magnanimity of the sets and use of thousands of on-set extras.
Read More: Worst Movies of All Time
9. The Disaster Artist (2017)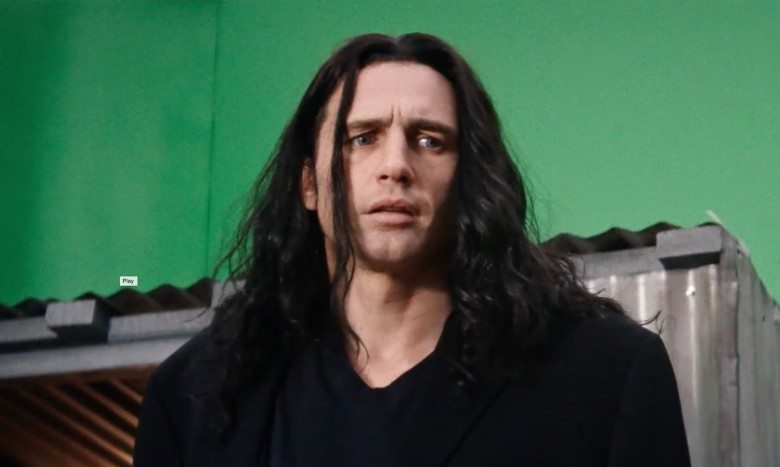 Directed by: James Franco
The newest entrant in the list, which hasn't seen a wide release yet, features in the top 10. Courtesy James Franco, who gave us timeless classics like 'Pineapple Express' and 'Child of God', this biographical-comedy will entice you into watching it with its clever premise. The story of the making of the 2003 feature "The Room," which some have called the worst movie ever made, will without a doubt turn heads and compel crowds to flock to the theatres in numbers. I for one have seen the movie. Have you?
8. Easy Rider (1969)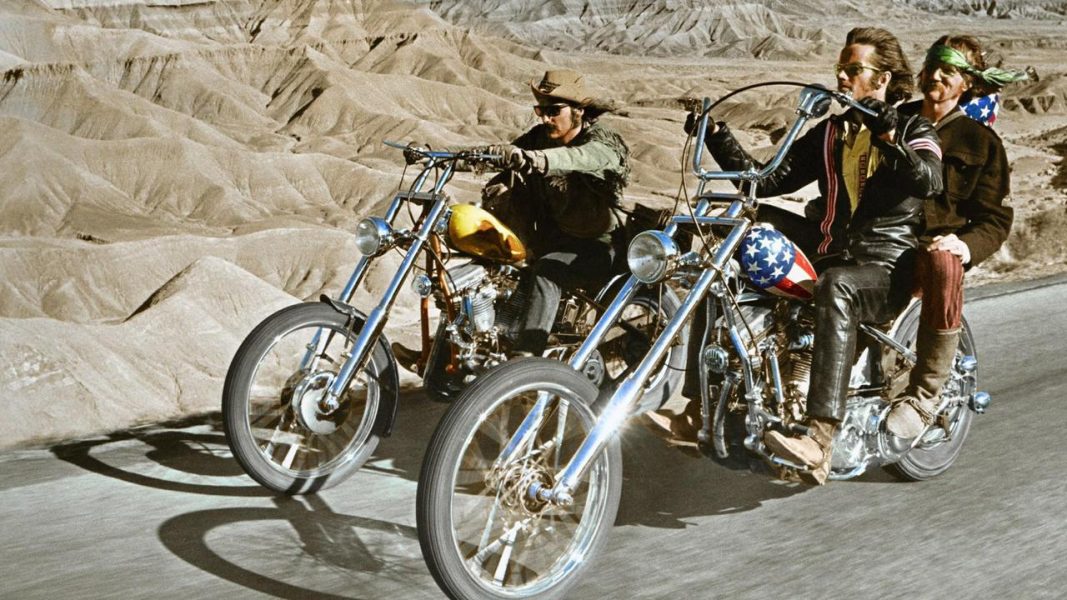 Directed by: Dennis Hopper
I hadn't heard of the film until two days ago when I concocted the idea to do an article on road-trip movies. I found this during my research and instantly, the film became one of my favorites. Starring the ever-green Jack Nicholson, Dennis Hopper and newcomer Peter Fonda, the film explores the societal landscape, issues, and tensions in the United States during the 1960s, such as the rise and fall of the hippie movement, drug use, and communal lifestyle. Extra-ordinarily, the film administered use of real drugs in all the scenes including them. The aesthetic vistas and the gory violence along with extensive use of drugs make the film a landmark counterculture film, and a "touchstone for a generation."
Read More: Best War Movies of All Time
7. Into the Wild (2007)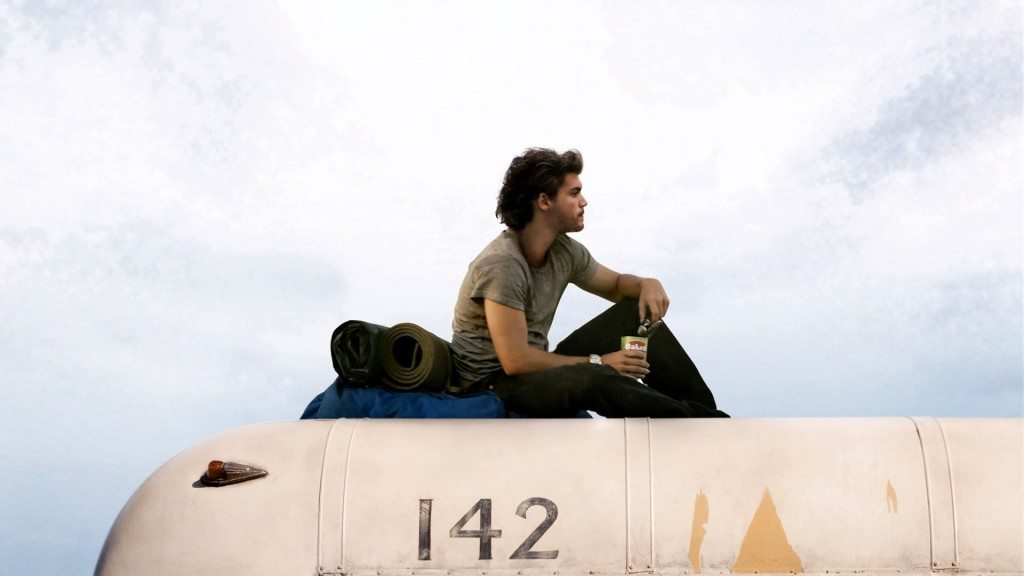 Directed by: Sean Penn
Based on a true story and the novel of the same name, the film is the first major feature directed by Sean Penn. It follows the final four months of Chris McCandeless' life, his fatal Alaska sojourn being the object of his obsession. The movie is a tale of profound irony, as Chris' only desire, to step int the wild and live in the Alaskan wilderness, being his ultimate demise. Deftly handled and splendidly shot, the film received much praise from the industry, going on to win an Academy award as well. It also spring boarded the career of Emile Hirsch, who assumes the titular role. This saddening yet exciting tale of the great man is surely one of the best features in the genre.
6. Argo (2012)
Directed by: Ben Affleck
Out of many brilliant Ben Affleck's films, this one stands head and shoulders above them all. 'Argo' is a one clever film, not only for the plot line but also for the sheer simplicity through which Ben Affleck narrated the exfiltration of 6 American hostages from a troubled Tehran city. His depiction of Agent Mendez's caper wasn't over the top, adrenaline filled, and high action drama. It was calm and composed, much like Mendez himself, as he plans a bogus movie shoot story to throw dust in the Iranian rebel's faces and rescue the 6 hostages sheltered by the benevolent Canadian Embassy. Affleck doesn't try innovative shots to depict the tension. He sticks to the basics and the high tension is evident throughout. Argo is a lesson in direction to all budding film makers. Argo manages to create a rare balance between substance and selling points, making it one of the must watch movies of this era. Ben Affleck revels in his direction and somehow leaves us wanting for more.
Read More: Best Spoof Movies of All Time
5. Singin' In the Rain (1952)
Directed by: Gene Kelly
There is absolutely nothing that eluded this man's repertoire. Dancing, singing, acting, directing. He had it all. Musicals have been a healthy part of the American heritage since the 1920's translation from silent black and white films. The products were mediocre potboiler, which bemused critics and amazed the audience until a point of time after which it became monotonous. But, the genre-redefining movie came in 1952 with Gene Kelly and Debbie Reynold's Singin' in the rain. From the grand settings of the sets, to improvised use of props and banal item by the lead stars, it brought a new style of representing emotions through inanimate objects. The crisp screenplay with an engaging narrative, it employed the use of songs and dance at times when the film needed them the most. It etched the image of the lead pair of Kelly and Reynolds in celluloid and is considered as the most iconic and timeless pair today in the industry.
4. Dances With Wolves (1990)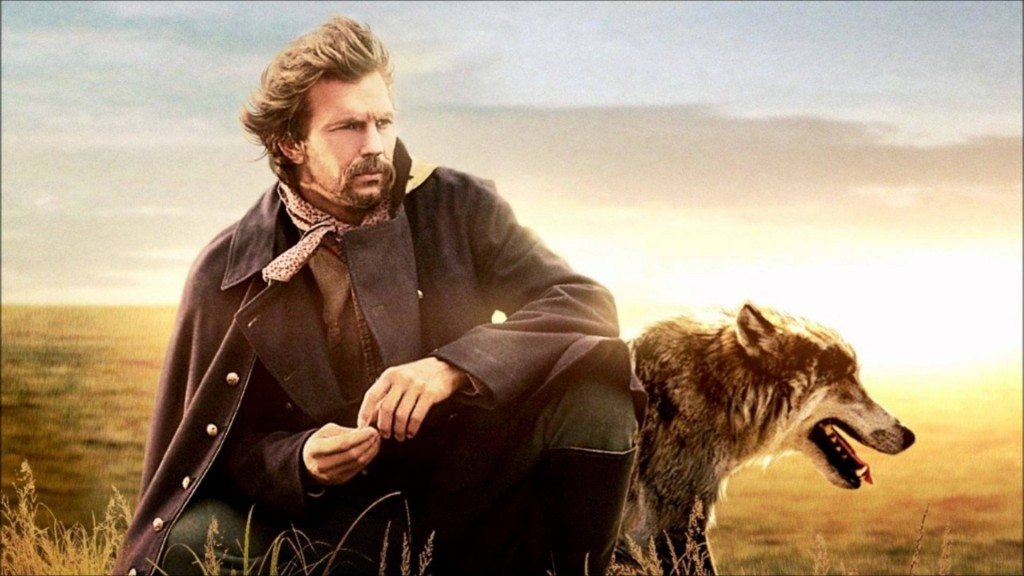 Directed by: Kevin Costner
A Civil War soldier develops a relationship with a band of Lakota Indians. Attracted by the simplicity of their lifestyle, he chooses to leave his former life behind to be with them. Having observed him, they give the name Dances With Wolves. Soon he is a welcomed member of the tribe and falls in love with a white woman who has been raised in the tribe. Tragedy results when Union soldiers arrive with designs on the land. A winner of seven Academy Awards, and a staggering thirty-eight in all, the less said the better. Go watch it if you haven't.
Read More: Best Police Corruption Movies of All Time
3. Fences (2016)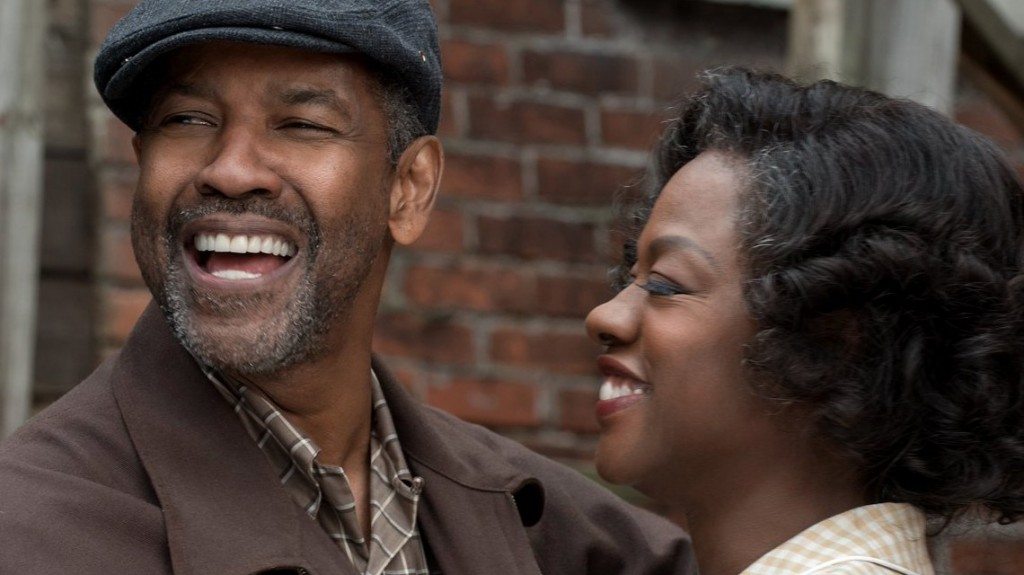 Directed by: Denzel Washington
Seeing this pair on the screen was an orgasmic experience. The powerful performances, especially by Viola Davis shook our very souls, and let a peek into theirs. Adapted from a stage-play, during which Davis gave goosebumps to Denzel, the film is his third directorial venture. It follows the Maxson family, comprising Troy, a garbage collector, Rose, a housewife, and their prodigal teenage son, Cory, who is a fledgling baseball player. The film is interweaved through the daily-life interactions of the Maxson family, and Troy's troubled relationship with Cory and his son from his first wife. Troy's disapproves of Cory's ambitions to play the sport, and instead emphasizes on education. Watch it for the performances, especially of Davis, who will cast a spell on you, you won't know how to break.
2. Ordinary People (1980)
Directed by: Robert Redford
I recently saw the movie for the first time, and it elucidated why Redford is such a reverential figure in the industry. His Oscar winning directorial venture is about the Jarret family, which has gone through some tumultuous time. Tormented by guilt following the death of his older brother, Buck, in a sailing accident, alienated teenager Conrad Jarrett (Timothy Hutton) attempts suicide. Returning home following an extended stay in a psychiatric hospital, Conrad tries to deal with his mental anguish and also reconnect with his mother, Beth (Mary Tyler Moore), who has grown cold and angry, and his emotionally wounded father, Calvin (Donald Sutherland), with the help of his psychiatrist, Dr. Berger (Judd Hirsch). It also fetched Redford the Best Director Oscar, and deservedly so.
Read More: Best Movie Prequels of All Time
1. Million Dollar Baby (2004)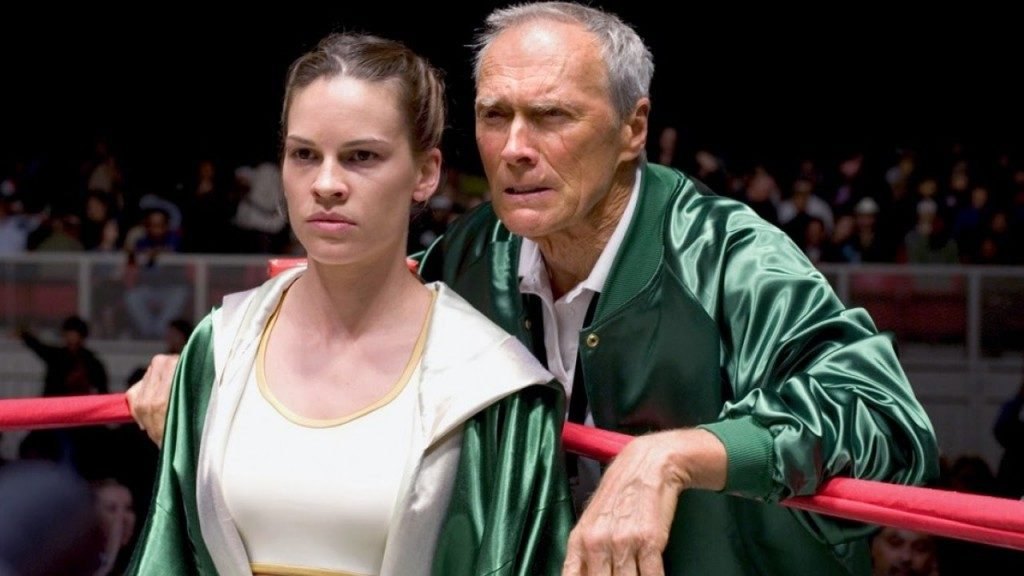 Directed by: Clint Eastwood
'Makushla' has now become a symbol for undying valor and determination. Even though, Clint Eastwood has directed many feature films, this one remains my favorite. The story follows Maggie Fitzgerald, a middle-aged waitress, and an aspiring boxer, and her subsequent realization of her long lost dream when she meets Frankie, a recluse boxing coach, who recently loses his strongest disciple due to him denying the former a shot at the title. Initial skeptical about taking her under, the ambiguity gradually recedes, as Maggie's never-say-no attitude and hard-works starts paying dividends. She rises to be the world champion, until one day, during the defense of her title, she is caught unaware and brutally assaulted by her opponent, rendering her incapable to ever fight. The last scene made me cry like a little girl, whose favorite doll had been forcefully snatched. A celluloid anthem to freedom, macho bravado and anti-establishment rebellion.
Read More: Best Marriage Movies of All Time