Every now and again we cross paths with an inspirational story of survival at sea. The age-old premise makes for really gripping, often emotional story-telling. Who doesn't want to watch a cinematic retelling of how a brave man (or woman) survived at sea for any number of days, against all odds and fighting no villain but the elements? Truly, human villains are nothing when compared to the transcendent powers of nature in its angriest form.
Baltasar Kormákur's 2018 film 'Adrift' tells the real-life inspired story of a couple who are adrift in the Pacific Ocean, no land in sight, after getting caught in one of the most catastrophic hurricanes in recorded history. With a damaged boat and no radio, the couple strives to survive while trying to make their way to Hawaii. The film stars Shailene Woodley and Sam Claflin in the lead roles. If you love the "survival at sea" storyline or the "man against nature" premise, you might want to check out these 7 best movies that are similar to 'Adrift'. You can most of these films on Netflix, Hulu, or Amazon Prime.
7. Against The Sun (2014)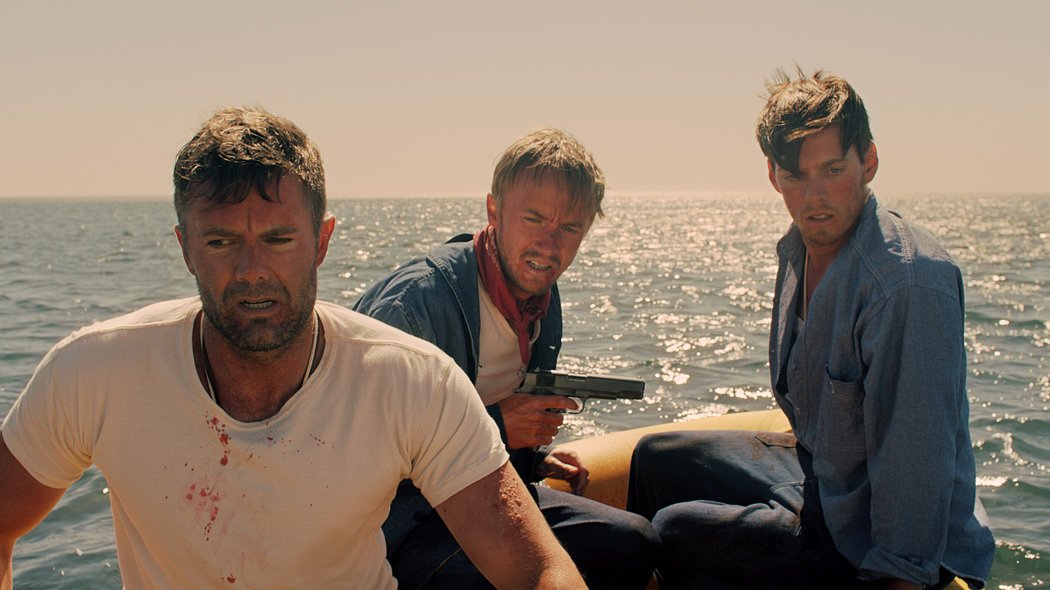 'Against The Sun' is a dramatic retelling of the actual events that transpired during World War II when three US Navy airmen crash their bomber plane in the South Pacific and find themselves stranded in the open waters, floating on a tiny raft. While 'Adrift' focuses on romance and love to see the couple through, 'Against The Sun' draws strength from the three soldiers' friendship and camaraderie, but the basic story is the same – to get the hell of the vast endless waters and somehow survive till they find land. This movie is directed by Brian Falk and stars Jake Abel, Garret Dillahunt, and Tom Felton.
6. The Perfect Storm (2000)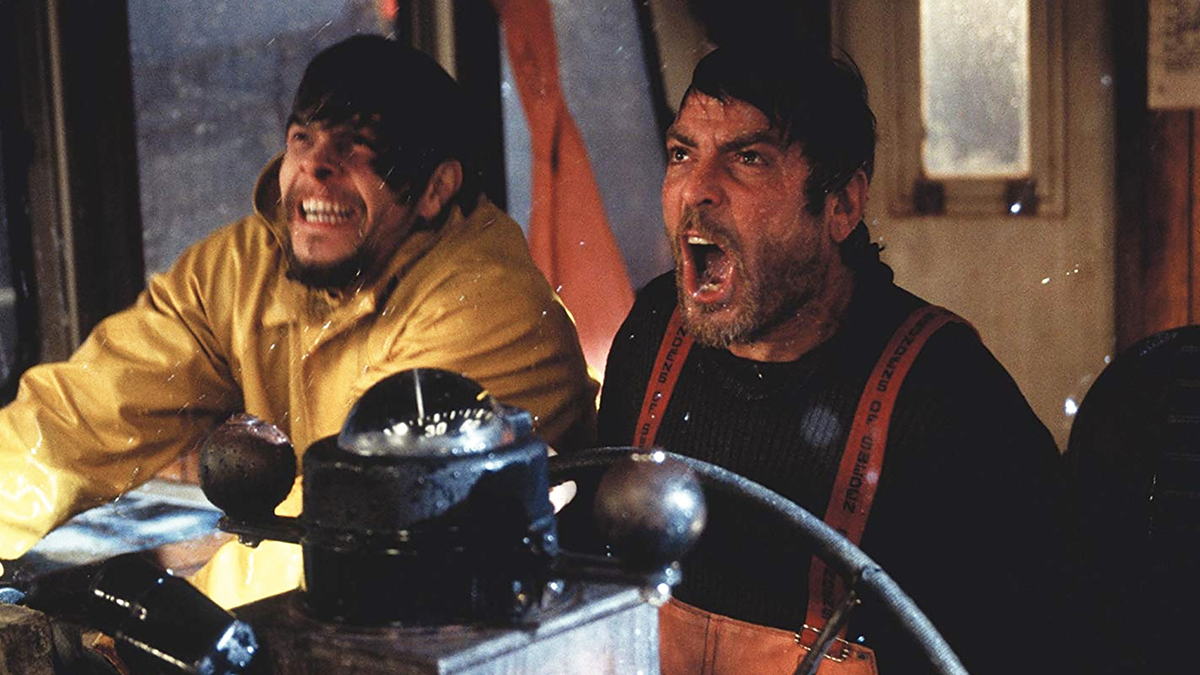 Wolfgang Petersen directed this visually spectacular film about a crew aboard a shipping vessel that is caught in a destructive storm as it evolves into a hurricane. 'The Perfect Storm' is loosely based on a true story about the Andrea Gail, a commercial fishing boat that was declared lost at sea along with all the hands, after they got caught in the Perfect Storm of 1991. Because the ship and its crew were never found, the scenes in the movie after their last radio contact are pure speculation of how things must have gone down for the Andrea Gail's crew. The movie stars George Clooney, Mark Wahlberg, John Hawkes, William Fichtner, Michael Ironside, John C. Reilly, Diane Lane, Karen Allen, and Mary Elizabeth Mastrantonio.
5. Cast Away (2000)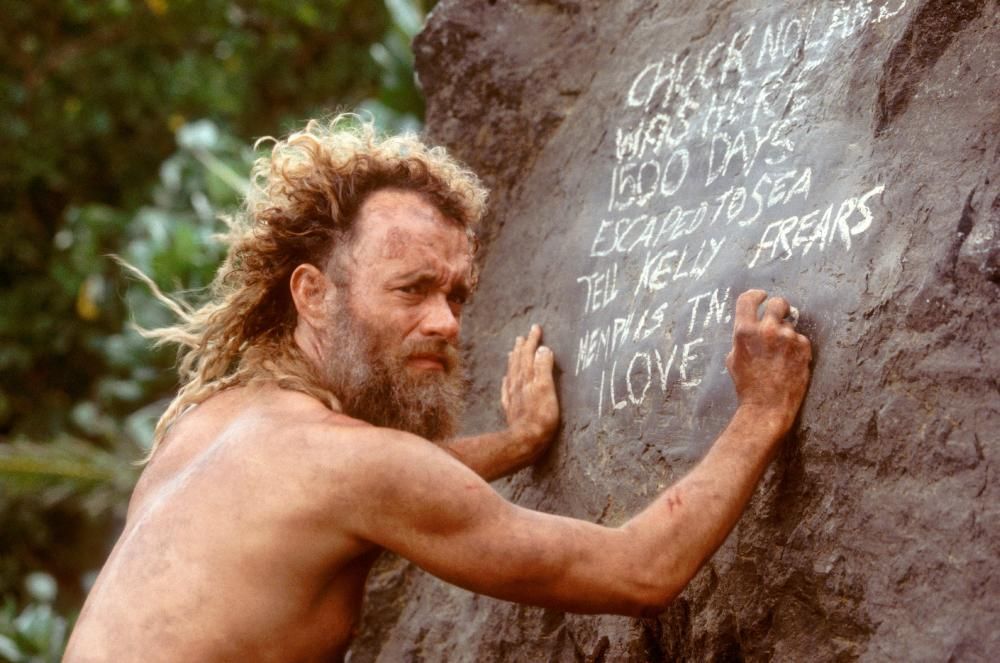 Now, this one is fictional but still is just as moving as the ones inspired by real events. Directed by Robert Zemeckis and starring Tom Hanks and Helen Hunt, 'Cast Away' tells the survival story of a FedEx employee – Chuck Nolan – who finds himself stranded on a remote, uninhabited island after his cargo plane crashes in the Pacific. Chuck spends years on the island, surviving somehow (with his volleyball named Wilson for company) before he decides to brave the open ocean in an attempt to get back home. 'Cast Away' is similar to 'Adrift' in that the main leads share the same driving force – a deep love for their partner.
4. All is Lost (2013)
A film without a single dialogue, very few spoken words, and only one character, 'All is Lost' dazzles as the best kind of minimalist cinema. It depicts the fictional story of a mysteriously alone aging sailor as he tries to survive the elements while being adrift in the Indian Ocean after his boat has suffered damage due to a collision with a lost shipping container. Directed by J.C. Chandor, this film stars only Robert Redford as the near-mute sailor.
3. The Impossible (2012)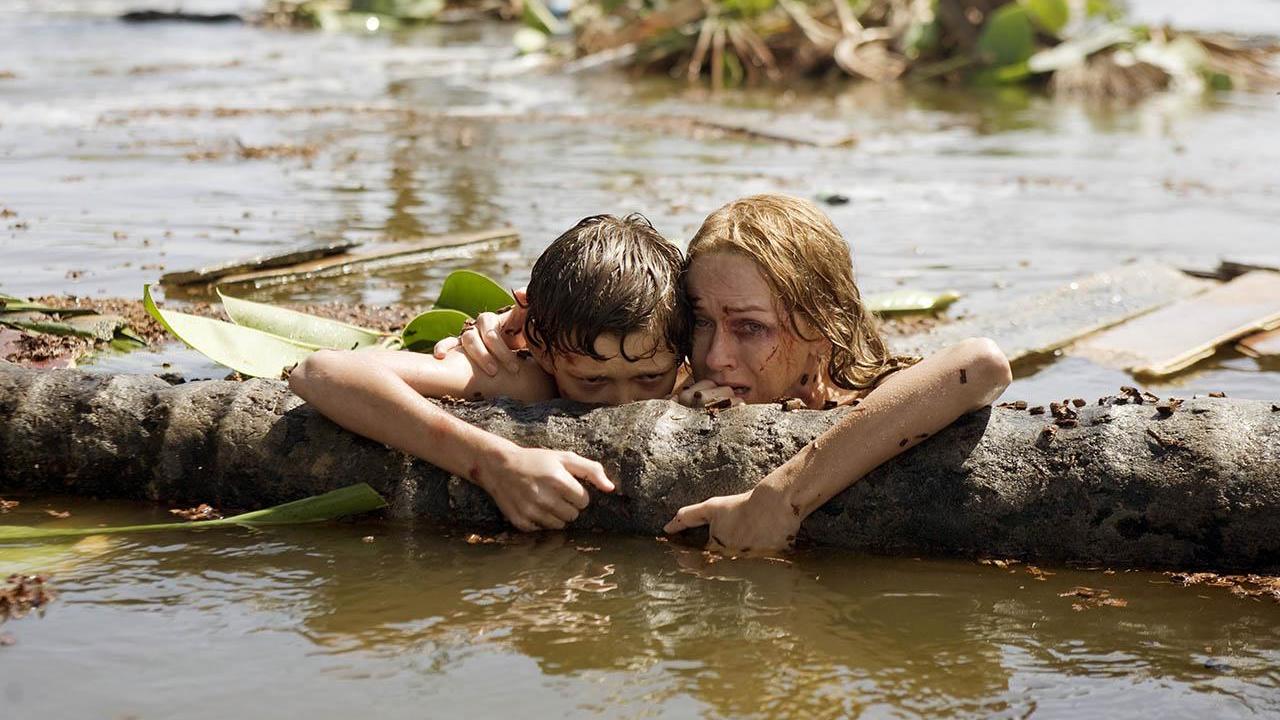 Directed by J.A. Bayona, and starring Naomi Watts, Ewan McGregor, and Tom Holland, 'The Impossible' is the awe-inspiring and miraculous story (based on true events) of a family that was spending their Christmas break on a vacation in Thailand in 2004 when one of the biggest natural disasters of our time hit South Asia, the deadly Boxing Day Tsunami. It's a moving tale of a family's harrowing experience of getting separated as the tsunami wave hits and then somehow surviving to find each other again.
2. Life of Pi (2012)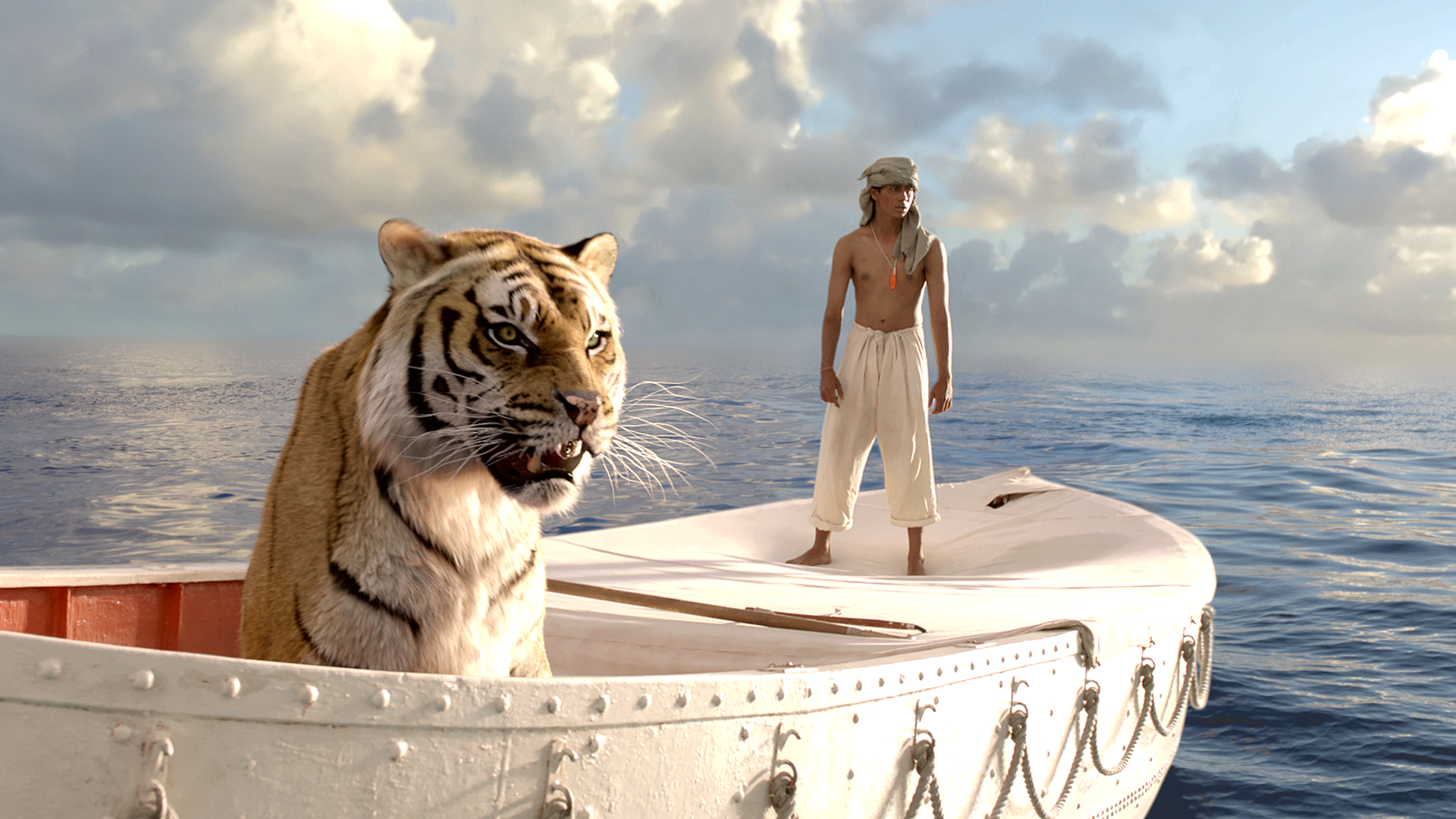 In an emotionally resonant tale of faith and perseverance, 'Life of Pi' weaves the wondrously stunning story of Pi Patel and how he survives a shipwreck that takes his whole family. Pi is left adrift on a lifeboat but he is not alone. There's a nasty hyena, an unfortunate orangutan, and a ferocious but fascinating Bengal tiger to keep Pi company. This visually captivating film is directed by Ang Lee and stars Suraj Sharma, Irrfan Khan, Adil Hussain, and Tabu. It is based on the fantasy adventure novel written by Yann Martel.
1. Titanic (1997)
You cannot make a list of movies that feature sea disasters and not include 'Titanic'. The beautifully heartwrenching story of aristocratic Rose and penniless artist Jack is fiction. But the setting of this epic love story is very much inspired by the real events that transpired when the Unsinkable Ship – the RMS Titanic – set sail on its ill-fated maiden voyage in April 1912. This breathtakingly romantic saga of a tragic shipwreck is directed by James Cameron and stars Leonardo DiCaprio and Kate Winslet in career-making roles.
Read More: Movies Like Titanic