Bloodshot is a character belonging to the Valiant Comics' universe, and keeping in mind the tradition of making superhero franchises, the 2020 film of the same name is probably the film that brings this new franchise into existence.
'Bloodshot' is the story of a soldier called Ray Garrison who is murdered, along with his wife, by some criminals and is resurrected and turned into a biotechnologically modified killing machine. While trying to kill the people who destroyed his family, Garrison comes across an even more shocking truth about this project. If you have enjoyed watching 'Bloodshot', here are some other films you might want to check out. You can find many of them on Netflix, Hulu, or Amazon Prime.
7. Cyborg (1989)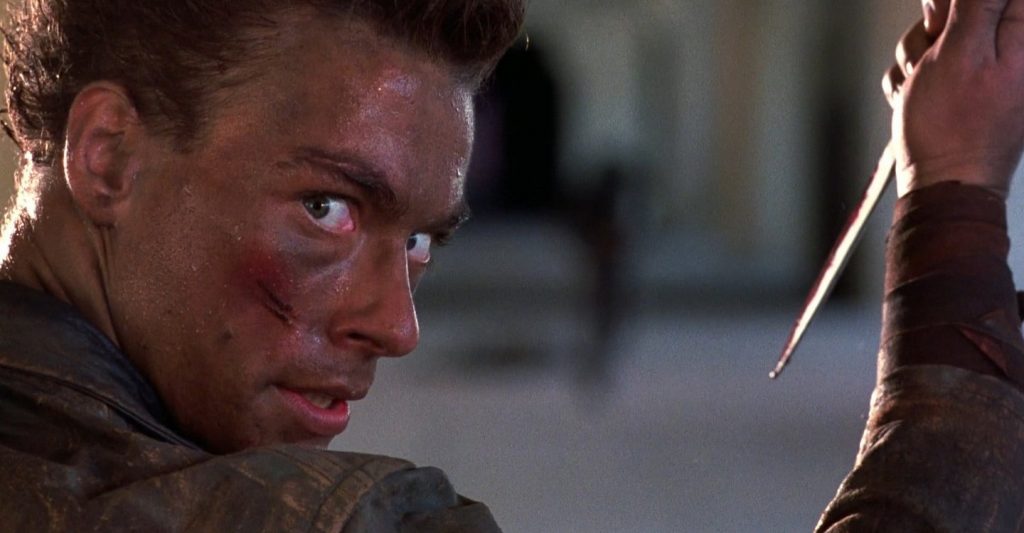 The 1989 film 'Cyborg' is a mish-mash of genres and can be regarded as a martial arts-cum-cyberpunk action film. The story is set during a time when a plague has wiped off most of the earth's population, leaving only a few people alive. A man called Pearl Prophet wants to travel across this hostile land in order to make sure the vaccine of the disease reaches New York.
He offers to turn his body into a cyborg to make it possible. On his journey, he is helped by a mercenary called Gibson Rickenbacker. The film is undoubtedly campy but is otherwise a thoroughly enjoyable watch.
6. Nemesis (1992)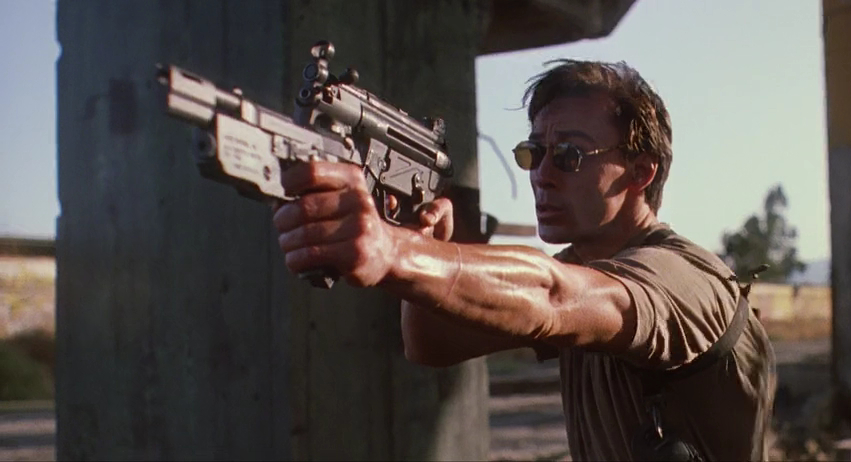 An independent cyberpunk action film, 'Nemesis' is the story of Alex Raine, a bounty hunter working for the LAPD. The story is set during a period when many criminals are enhancing their abilities by using cybernetic components.
Raine is also a half-android who is given the task of locating his former partner, in the force, who is now reportedly working for terrorists. Although the film is more about style than substance, it's brilliant special effects and action scenes make 'Nemesis' a rather fun watch.
5. Robocop (1987)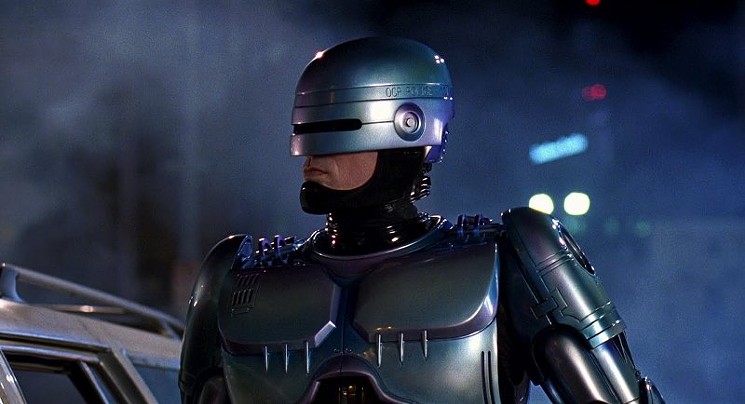 This 1987 film is directed by Paul Verhoeven and stars Peter Weller in the eponymous character. Alex Murphy is a Detroit police officer who is turned into a part-man-part-machine cyborg cop after he is murdered by a criminal outfit.
Although Alex now has a new lease of life, he is still haunted by some of his memories during death. Although the film is a sci-fi entertainer, its political message of the problems that can occur once a public department is given to a private organization is true and poignant.
Read More: Movies Like Terminator
4. Ghost In The Shell (2017)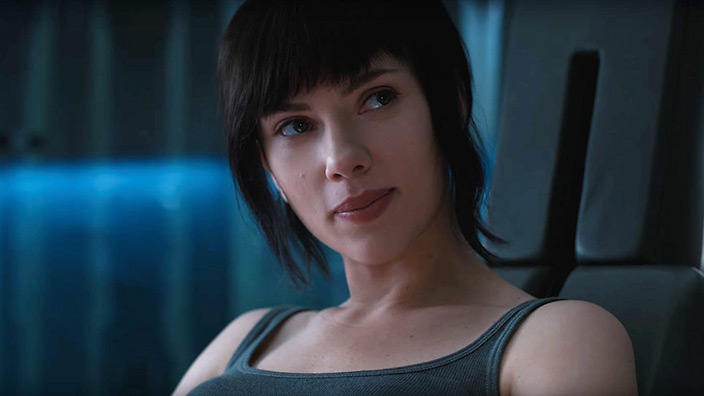 This 2017 film is the remake of an anime film with the same name. The story of 'Ghost In A Shell' centers around the character Major, a girl who lost her parents when she was young and since then has been kept under care. When she grows up, she is given a mechanical body and is made a soldier in an anti-terrorist squad.
While trying to find out more information about her previous life, Major also comes to know about a criminal called Kuze who has managed to hack into the brains of other androids like herself. The film is dazzlingly brilliant when it comes to cinematography and performance, but is hardly as impactful as the original version.
3. Upgrade (2018)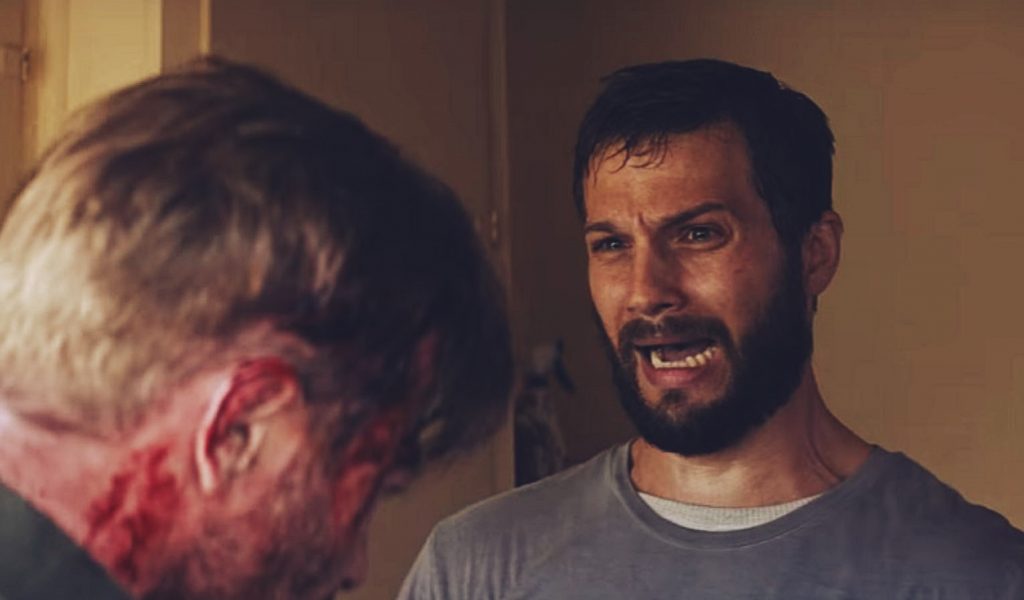 A brilliant 2018 cyberpunk film, 'Upgrade' is the story of a man called Grey, who refuses to indulge in technology like everybody around him. However, most people now have some parts of their bodies made by machines which have given them superhuman abilities.
When he and his wife are mugged one day and his wife is killed, Grey decides to upgrade himself with the help of a chip invented by a billionaire. The film has some brilliant action scenes, cinematography and set designs. It is much more than simply a slick action thriller.
2. The Machine (2013)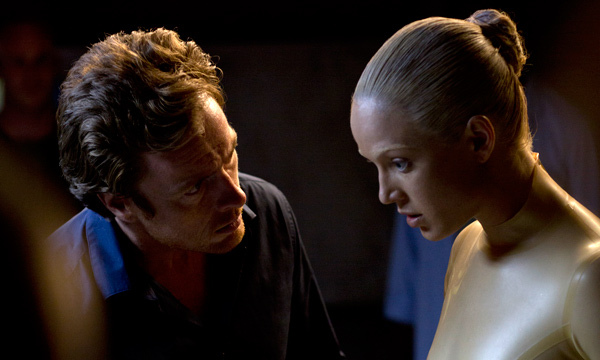 A science-fiction/thriller film from Britain, 'The Machine' centers around the lives of two scientists- Vincent and Ava, who are both working for the advancement of cyborg technologies. While the two of them are trying to create something extraordinary together, their invention gets stolen from them by the military, in order to create a killing machine.
However, the machine, the army ends up creating, is a force of destruction beyond anyone's control. 'The Machine' is a stylishly made action thriller which tells us how dangerous technology can become in the hands of the wrong people.
1. Ex Machina (2014)
One of the best films made about androids to date, 'Ex Machina' begins with the story of a young software developer called Caleb who gets a chance to spend a few days in the private mountain retreat of the owner of his company.
However, once he goes there Caleb realizes that he has been sent here to take part in a unique experiment along with a female robot. Visually dazzling, 'Ex Machina' works because of its fantastic story and a brilliant performance by Alicia Vikander as Ava, the robot.
Read More: Movies Like Ex Machina