Directed by Remi Weekes, 'His House' is a film about the human condition wrapped in a neat bundle of horror tropes. It stars Sope Dirisu and Wunmi Mosaku as the South Sudanese couple Bol and Rial, who make their way from their native country to England in search of a better life. There, they get allocated a house of their own. Even though it is old and dilapidated, they are content as it signifies a new beginning for them.
However, their happiness quickly disappears when they find out that an evil force has followed them from Africa and taken residence in the walls of their home in the U.K. 'His House' is a remarkable film that compassionately documents the pain suffering of the refugees. If you like 'His House,' here's a list of 7 films with a similar theme. You can catch these movies on Netflix, Amazon, Hulu, or other streaming services.
7. Human Flow (2017)
Ai Weiwei's German documentary feature film, 'Human Flow,' shows how human displacement has become a global crisis. The film delves deep into the reasons for forced migration, from a war between sovereign states to ethnic cleansing to a desire to live under a less-tyrannical government. According to Weiwei, the project was deeply personal, as he found that there were similarities between the experiences of his subjects and that of his own during China's Cultural Revolution in Beijing.
6. Beasts of No Nation (2015)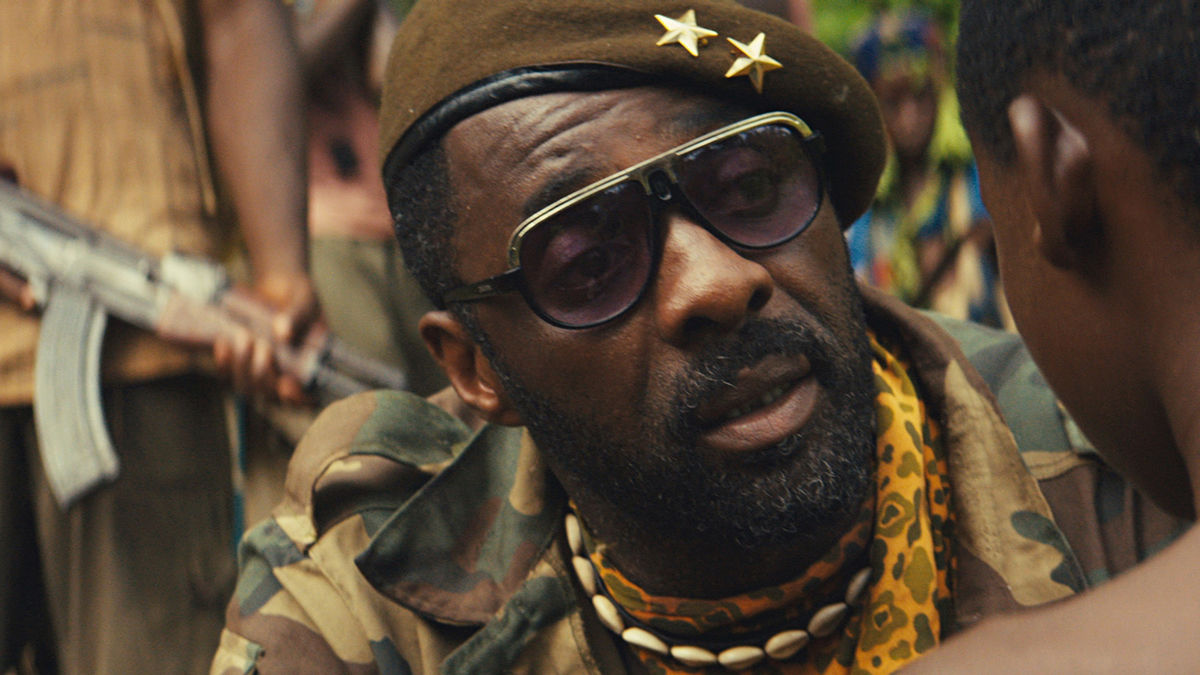 The cinematic adaptation of the 2005 namesake novel by Uzodinma Iweala, American-Ghanaian war drama 'Beasts of No Nation', follows Agu, who lives in a small village in an unnamed West African country with his family. When his village gets wiped out by the government forces, Agu joins a rebel battalion as a child soldier.
After undergoing an initiation ceremony in which he executes a prisoner with a machete, Agu quickly becomes one of the favorites of the battalion leader, the Commandant (Idris Elba). He continues to commit one brutal act after another. 'Beasts of No Nation' is a harrowing tale about the loss of innocence, a circle of violence, and a fervent and optimistic desire to escape it.
5. Half of a Yellow Sun (2013)
Based on Chimamanda Ngozi Adichie's 2006 namesake novel, 'Half of a Yellow Sun' chronicles one of the most tumultuous periods in recent Nigerian history, the decade between October 1, 1960, the day on which the country gained independence, and 1970, when the Nigerian Civil War concluded. The main focus of the film is on the twin sisters Olanna (Thandie Newton) and Kainene (Anika Noni Rose), who serve as the point-of-view characters.
4. Queen of Katwe (2016)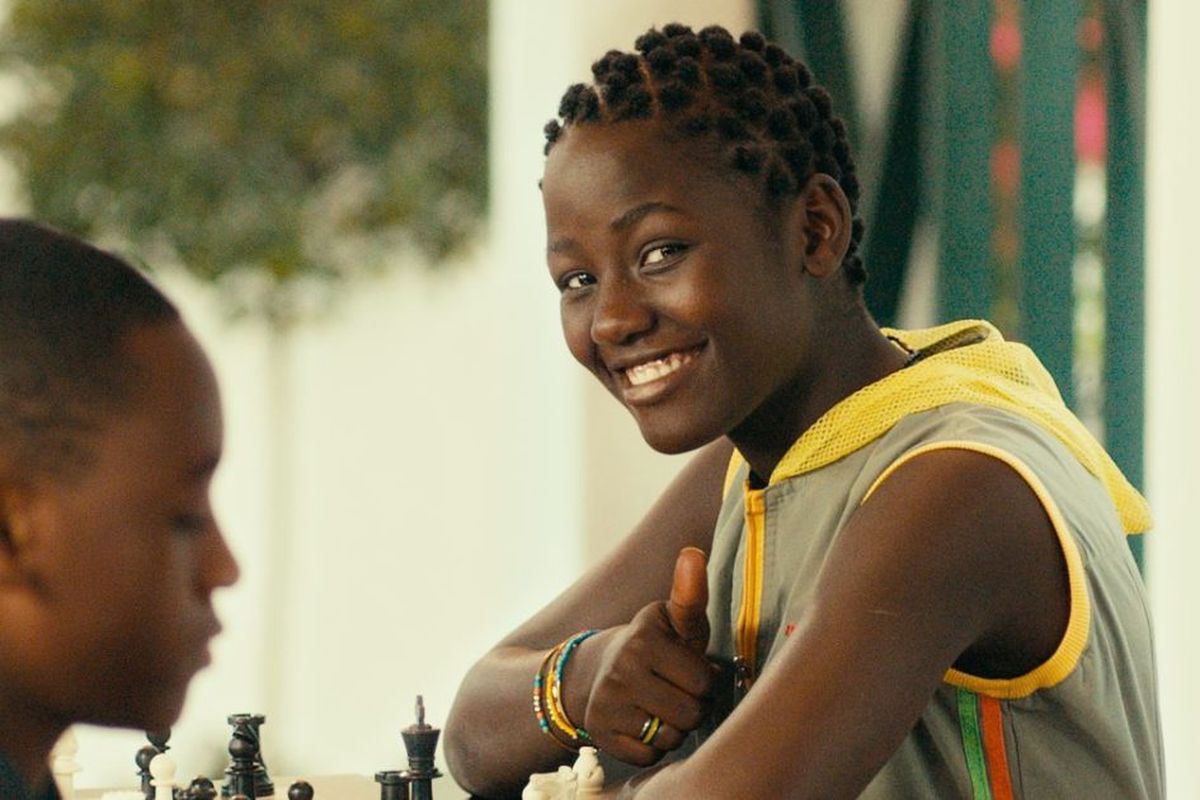 In the slum of Katwe in Kampala, Uganda, a young girl named Phiona Mutesi (Madina Nalwanga) discovers that she has prodigal talent in chess and quickly becomes one of the best players in the country. This Mira Nair gem is based on Tim Crothers' book of the same name, which, in turn, is based on Mutesi's life and her dreams of becoming a grandmaster someday.
3. Hotel Rwanda (2004)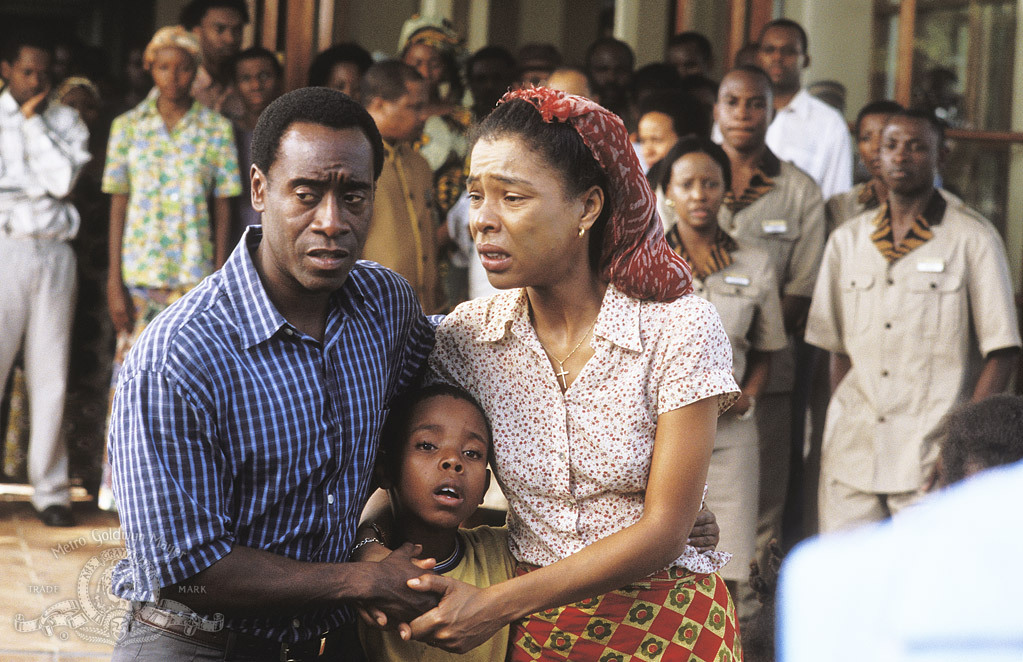 'Hotel Rwanda' revolves around the real-life experience of Paul Rusesabagina (Don Cheadle), a hotel manager, during the conflict between the Hutu and Tutsi peoples that eventually culminated in the Rwandan genocide. The year is 1994. Hutu Rusesabagina and his Tutsi wife Tatiana Rusesabagina (Sophie Okonedo) helplessly watch as their neighbors kill each other in what will be the first stage of the genocide.
They subsequently decide to move to the hotel where he works, the Hôtel des Mille Collines. As the situation worsens, hundreds of refugees arrive there seeking refuge. The Hôtel des Mille Collines will go on to become a lasting symbol of human endurance against absolute cruelty and prejudice. At one point, it was a haven for over a thousand people.
2. The Last King of Scotland (2006)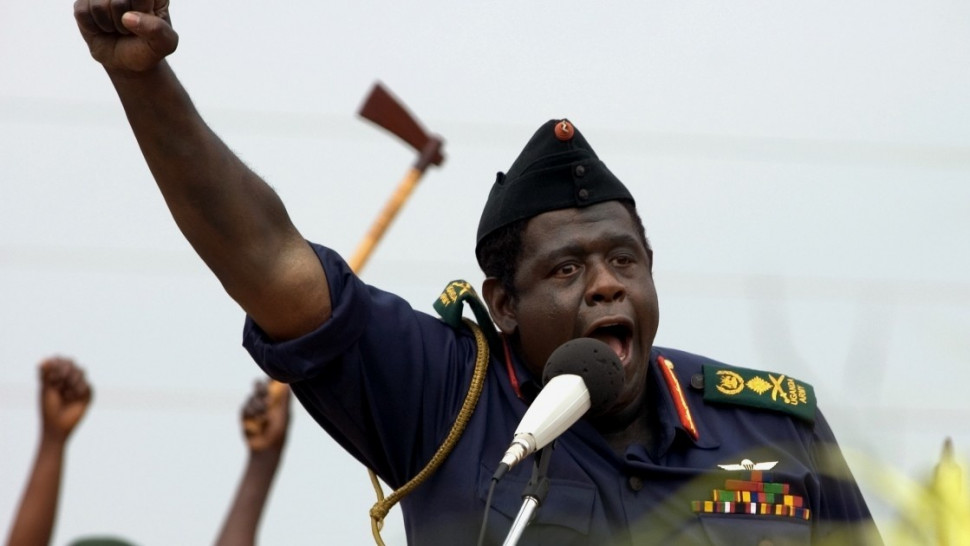 In his Oscar-winning outing, Forest Whitaker portrays the Ugandan despot Idi Amin. Director Kevin Macdonald made the film after Giles Foden's 1998 book of the same name was turned into a screenplay by Jeremy Brock and Peter Morgan. It focuses on the relationship between Amin and his fictional Scottish physician Nicholas Garrigan (James McAvoy).
1. The Good Lie (2014)
At the height of the Second Sudanese Civil War, six siblings lose their family and the entire village to a raid. They subsequently make a long and arduous journey to the safety of refugee camps in Kenya, from where some of them later travel to the US. The film is inspired by the stories of the Lost Boys of Sudan. The term refers to about 20,000 refugee children misplaced during Civil War.
They were forced to leave home after their families were massacred during the Civil War and traveled across a treacherous land to the refugee camps in Ethiopia and eventually in Kenya. Like the protagonists of 'The Good Lie', many of them eventually immigrated to the US.
Read More: His Story Ending, Explained