Time loop…the sci-fi device that (almost) always results in some entertaining mind-bending fiction. Time loops have been used in a variety of manners. They are used to tell engaging thriller stories most frequently. However, they have also been utilized to tell comedic tales that manage to have viewers dying out of laughter and head-scratching mind-f***. 'Palm Springs' is a Hulu movie that manages to do both of that, while providing a rather cheery, positive message at the same time.
'Palm Springs' revolves around a laid-back man named Nyles and a maid of honor, Sarah. The two meet at a wedding and instantaneously hit it off. However, there is a twist. When Sarah wakes up the next day, she realizes that she is reliving the previous day again. To be clearer, she is stuck in a time loop. Sarah also realizes that Nyles has been stuck in the same time loop. Together, they must learn to appreciate and enjoy life despite its monotony. Andy Samberg plays the character of Nyles while Cristin Miioti essays the role of Sarah. Here are a few films similar to 'Palm Springs.' You can watch most of them on Netflix, Hulu, or Amazon Prime.
7. Repeaters (2010)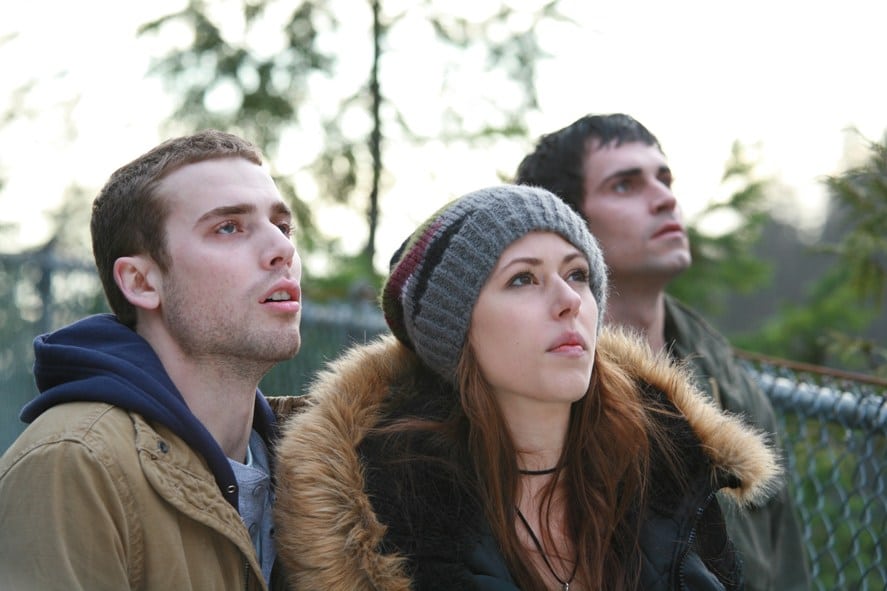 'Repeaters' is a Canadian thriller film and possibly, the most serious entry in this list. It focuses on three people at a rehabilitation center attempting to get over their addictions. However, when they get stuck in a time loop, everything goes haywire for them.
6. Before I Fall (2017)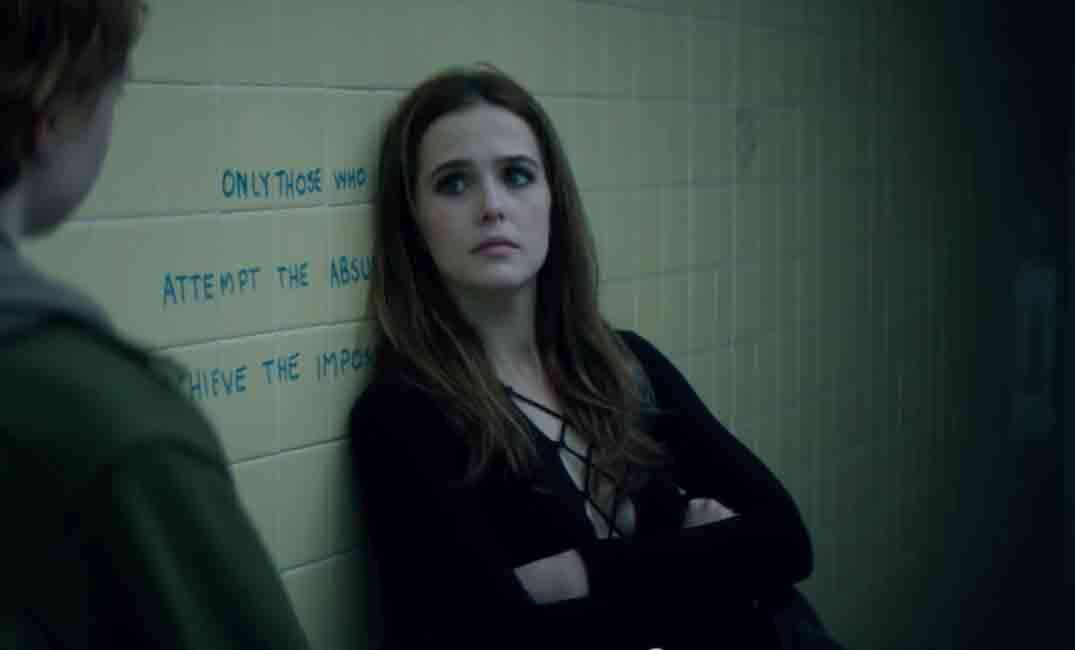 Although slightly formulaic and cheesy, 'Before I Fall' is a 2017 movie that also employs a time loop premise to deliver a rather positive message. The story is an adaptation of Lauren Oliver's novel and revolves around a teenage girl named Samantha Kingston who dies in a car crash. However, she wakes up again, only to relive the day of her death again and again. The film depicts how second chances can be utilized to their fullest.
5. Happy Death Day (2017)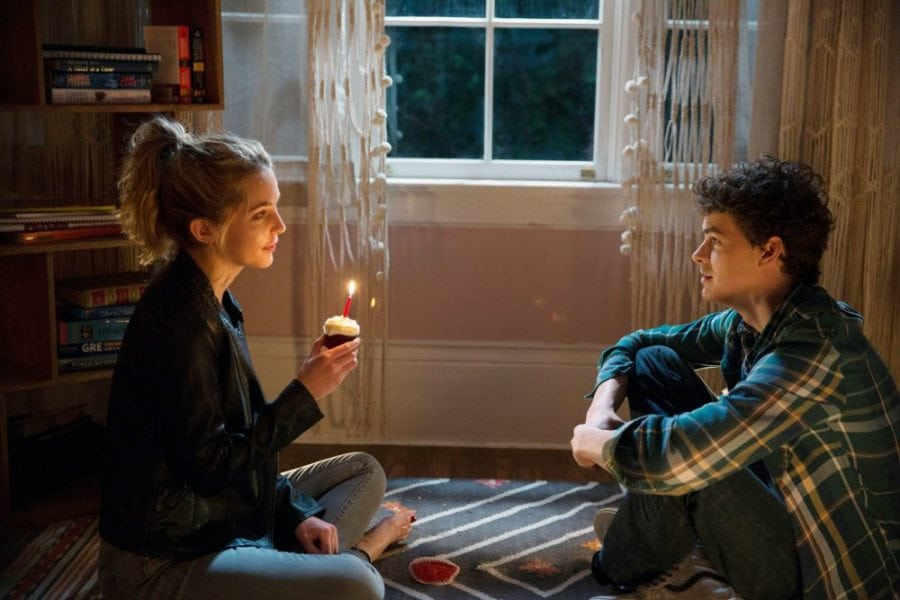 'Happy Death Day' is a hilarious 2017 movie that employs a horror-comedy genre. The film also uses various slasher tropes and revolves around a spoilt girl named Tree. Tree gets murdered by a masked man en route to a party. However, she wakes up in her friend's house and relives the day of her death again and again. Realizing that she is stuck in a time loop, Tree sets out to find her murderer. The movie's success led to a sequel in 2019 titled 'Happy Death Day 2 U.'
4. 12:01 (1993)
Murder and time loops seem to go hand in hand. The 1993 movie, '12:01′ also employs a murder and a time loop to tell a compelling story which was criminally underrated at the time of its release. The film revolves around a man named Barry who is an office worker at a science lab and hates his job. However, life gets a little more bearable when he falls in love with a scientist named Lisa. Unfortunately, Barry witnesses Lisa get murdered in the parking lot, only to find out that he is stuck in a time loop. Barry uses that opportunity to attempt and save Lisa.
3. Premature (2014)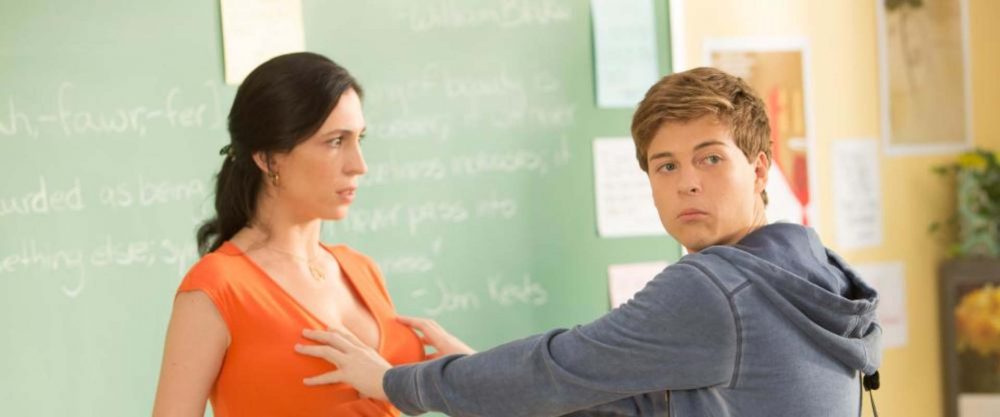 If one remembers losing their virginity in an unpretentious manner, it is almost certain that the event would have been somewhat awkward. 'Premature' can be considered to be a horror-comedy because it revolves around a character who is forced to relieve this haunting experience over and over again. What's more? He has to relive it repeatedly till he gets it right!
2. The Infinite Man (2014)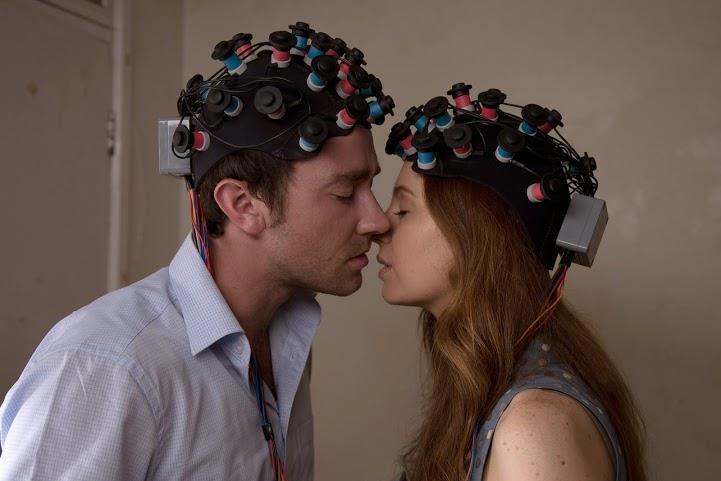 This 2014 movie is a playful sci-fi flick with a rather inventive plot despite its derivative time loop premise. Similar to 'Palm Springs,' 'The Infinite Man' employs romance at the center of its plot. The story is about a scientist who wishes for the perfect romantic getaway with his girlfriend. He wishes to use time travel for that. However, this ends up creating a time loop that ought to be gotten rid of.
1. Groundhog Day (1993)
'Groundhog Day' is the OG time loop movie and should feature at the no. 1 position in any list about time loop films, no matter what. The film focuses on a self-centered reporter who goes to a small town for an assignment. However, when he ends up reliving the same day over and over again, he is forced to re-evaluate his life choices.
Read More: Best Comedy Movies on Hulu