'The Ritual Killer' follows Detective Lucas Boyd's investigation in Clinton, Mississippi, as he delves into a string of perplexing and gruesome murders. The killings are being carried out in accordance with African traditions, leaving Boyd stumped and in need of expert help. Enter African scholar Dr. Mackles, whose knowledge and insights prove crucial in unraveling the enigma behind the murders.
The George Gallo directorial is a crime thriller movie that keeps you on the edge of your seat. If you wish to recreate the experience by watching a movie that's just as engaging, then we've curated a list of fine cinematic pieces for you. You can watch most of these movies similar to 'The Ritual Killer' on Netflix, Prime Video, and Hulu.
8. The Clovehitch Killer (2018)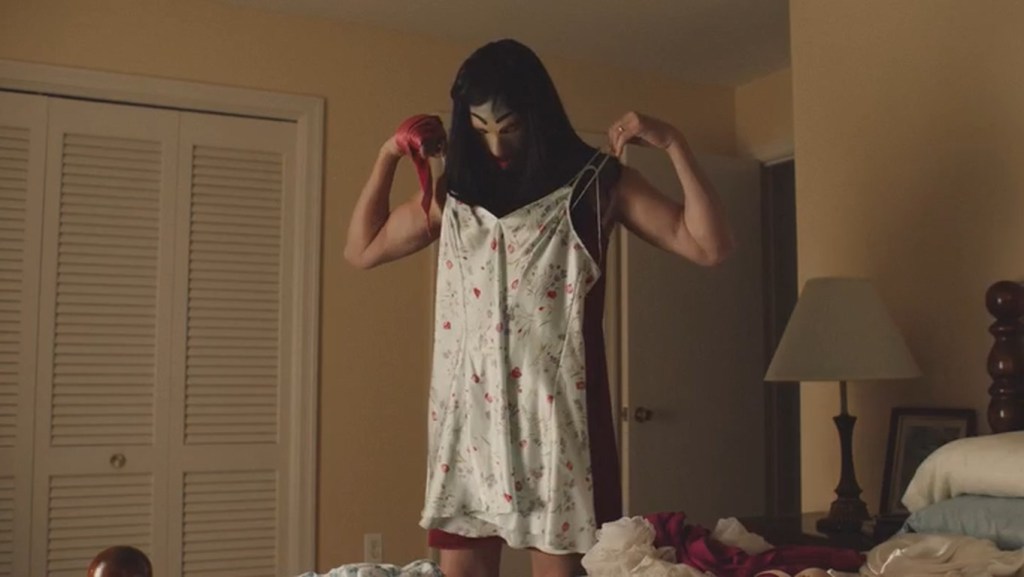 'The Clovehitch Killer' is a crime drama movie that centers on Tyler Burnside, who models exemplary Boy Scout, volunteering at his local church and dutifully fulfilling the role of his respected community leader father's son. Nonetheless, there's a disturbing problem in his small Kentucky hometown: a decade-old series of brutal murders in which a psychopath called Clovehitch tortured and killed ten women. Upon discovering a set of unsettling pictures in his father's possession, Tyler grows suspicious that the person he trusts most might be Clovehitch. The Duncan Skiles directorial corresponds to 'The Ritual Killer' as it showcases elements of serial killers and suspense around their identity.
7. Blood Feast (1963)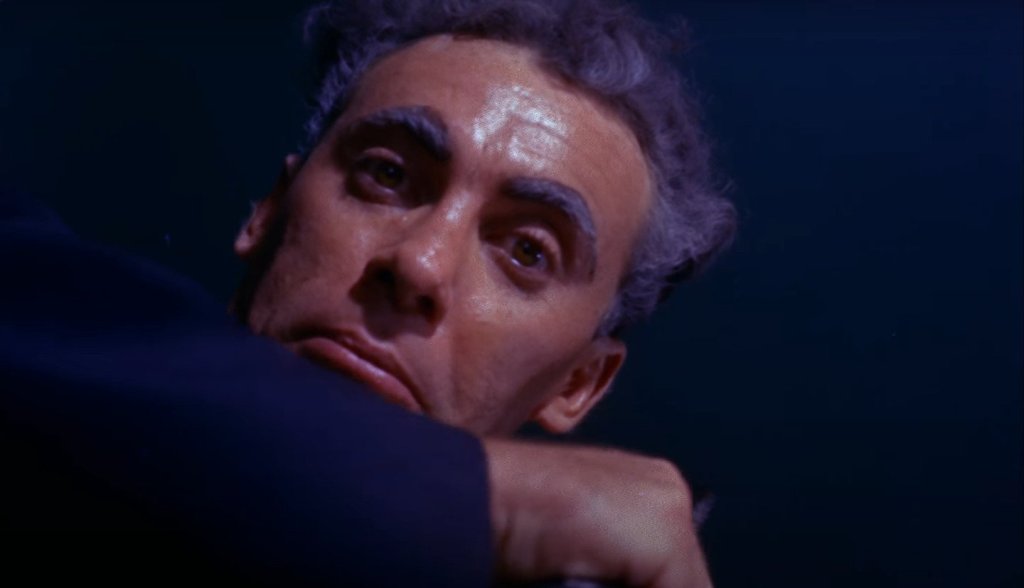 Mrs. Dorothy Fremont has a special occasion to celebrate, i.e., her daughter Suzette's birthday. She envisions a grand dinner party and seeks the help of a local caterer, Fuad Ramses. He promises to prepare an exotic Egyptian feast, a menu not served for five millennia. Suzette's boyfriend, a detective named Pete Thornton, has his hands full with a series of gruesome murders.
The killer attacks young women and harvests their organs. Unbeknownst to all, Ramses is the culprit who needs the body parts to resurrect a goddess who has been dead for ages. 'Blood Feast' is a splatter horror movie directed by Herschell Gordon Lewis. As seen in 'The Ritual Killer,' it also involves twisted practices related to harming the human body and organs.
6. Color Me Blood Red (1965)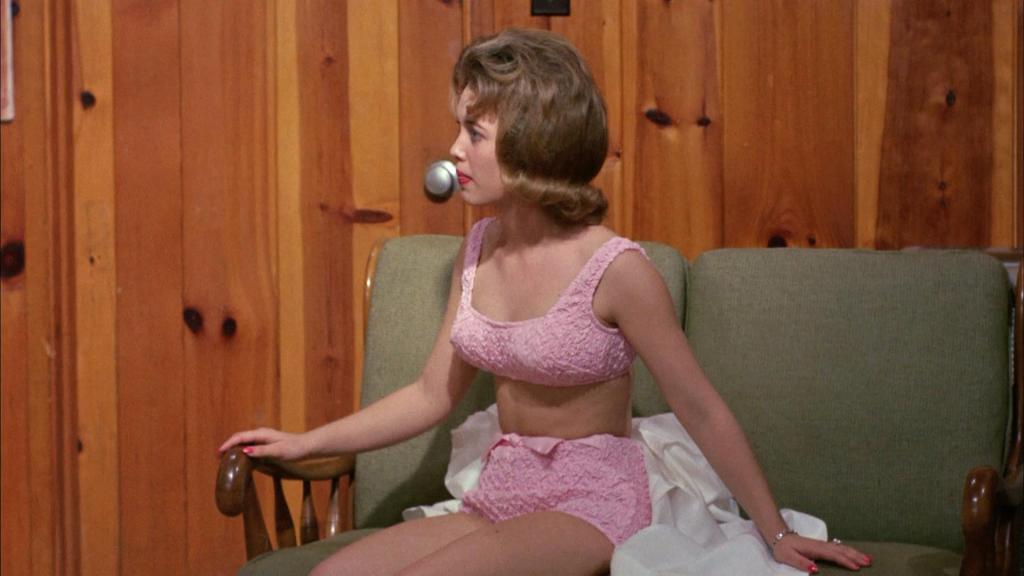 An art critic slams an exhibition for its lack of color prowess. The oddball artist takes matters into his own hands, or rather veins. He embarks on a new series using his life source, blood, as paint. As the artwork progresses, so does his depletion. Unable to continue on his own, he seeks out alternative sources of vital fluid. This macabre art form gains attention but harms many innocent lives in the process. 'Color Me Blood Red' is a classic splatter film directed by Herschell Gordon Lewis, and similar to 'The Ritual Killer,' it encapsulates the obsession of a person who'd go to any lengths to fulfill his immoral practices.
5. The Wicker Man (1973)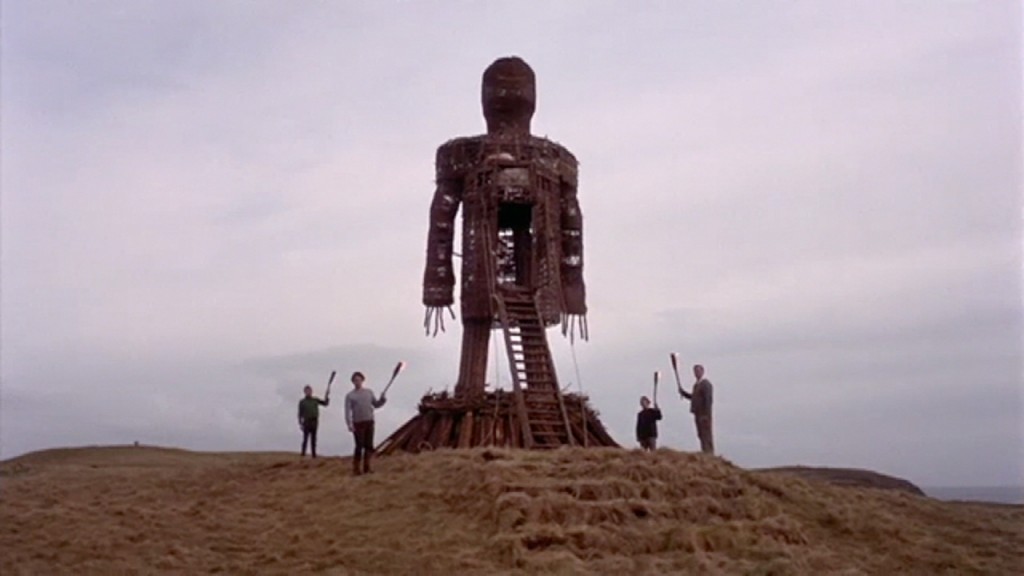 Sergeant Neil Howie of the West Highland Constabulary flies solo to Summerisle in response to a letter from an anonymous source that reports the long-term disappearance of a 12-year-old girl, Rowan Morrison. The locals on the island, who seem simple-minded, deny even knowing of Rowan's existence. As he continues his investigation, he discovers that the islanders hold pagan beliefs about procreation and the bountiful apple crop.
Howie believes that Rowan was a sacrifice to ensure a bountiful harvest, and he fears another sacrifice will happen soon. 'The Wicker Man' is a folk horror movie helmed by Robin Hardy and parallel to 'The Ritual Killer'; it revolves around an investigation that leads to a dark web of abnormal beliefs and rituals.
4. Kill List (2011)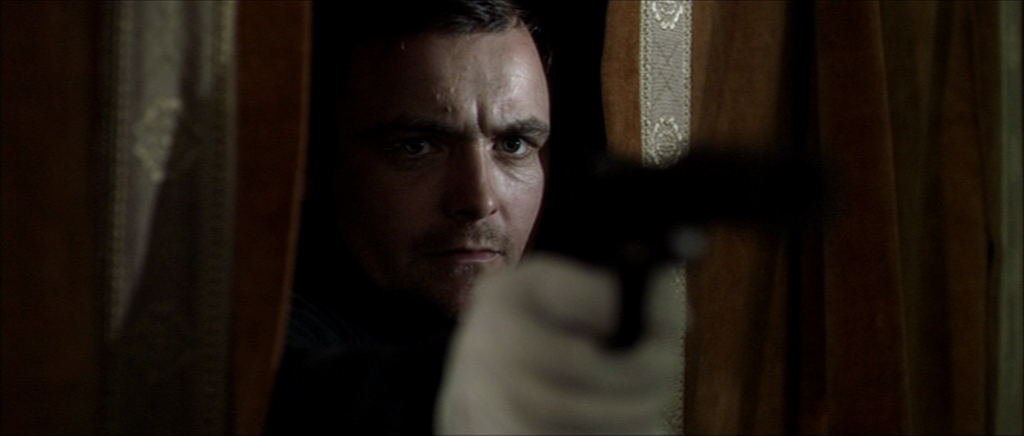 Jay and Gal, two hitmen, are out of work for months, and they finally agree to accept a new job. However, Jay's personal life is in disarray. Despite having a wife and son, he's unable to pay the bills, which puts a strain on his family. During a tense dinner, Gal attempts to explain their situation, but tensions mount, and things quickly escalate. Jay's paranoia starts to consume him during the job, and he battles with dark memories from his past.
As they progress through the assignment, they stumble upon a cult ceremony, which plunges them into a desperate fight for survival. Sadly, Gal's mortal wounds leave Jay to face the consequences of their actions on his own. 'Kill List' is a British psychological thriller film directed and co-written by Ben Wheatley and congruent to 'The Ritual Killer'; it focuses on two individuals who encounter dangerous occult practices that they try to fight against.
3. The Believers (1987)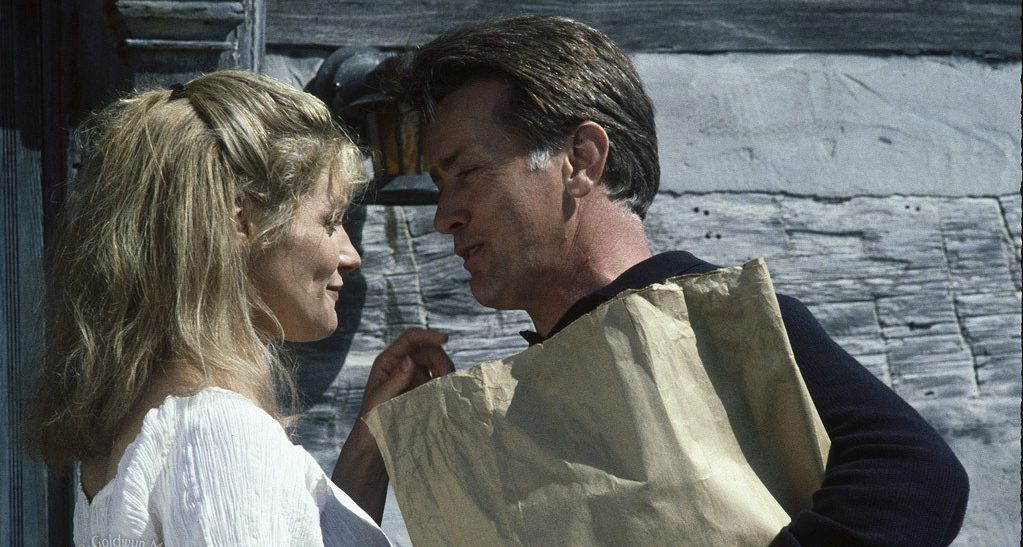 Following the tragic loss of his wife, Cal Jamison, a police psychiatrist, relocates to New York to start anew. He is assigned to aid in the investigation of the deaths of two youths who were burned alive during a suspected cult ritual. Jamison believes that the cult practices Voodoo, and he ventures into their territory against his housekeeper's advice.
However, Jamison soon becomes engulfed in the cult's spell, and they demand that he offer up his own son as a sacrifice. 'The Believers' is a crime horror movie based on Nicholas Conde's novel, 'The Religion.' It is directed by John Schlesinger and features Voodoo, a type of dark magic that traces back to Africa, akin to the one depicted in 'The Ritual Killer.'
2. Midsommar (2019)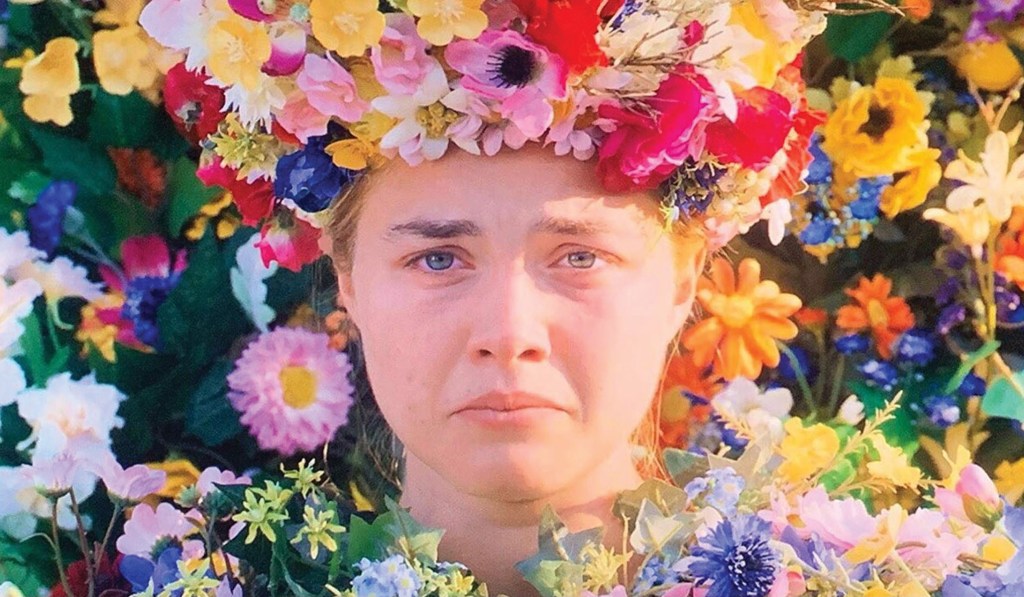 Amidst the aftermath of a traumatic family tragedy, Dani, a graduate student, clings to her distant and self-centered boyfriend, Christian, as they face the possibility of a breakup. In a desperate attempt to revive their relationship, Dani joins Christian and his two friends, along with the mysterious Pelle, on a journey to a summer solstice festival held once every ninety years in a remote pagan commune deep in the heart of Hälsingland, Sweden.
As they arrive at the idyllic paradise, Dani finally feels content, but the warm welcome of the community taints quickly by unsettling customs that leave the group with a growing sense of unease. 'Midsommar' is a folk horror film written and helmed by Ari Aster, and while 'The Ritual Killer' is inspired by African Zulu culture, this movie heavily refers to Nordic folk tradition.
1. The Shrine (2010)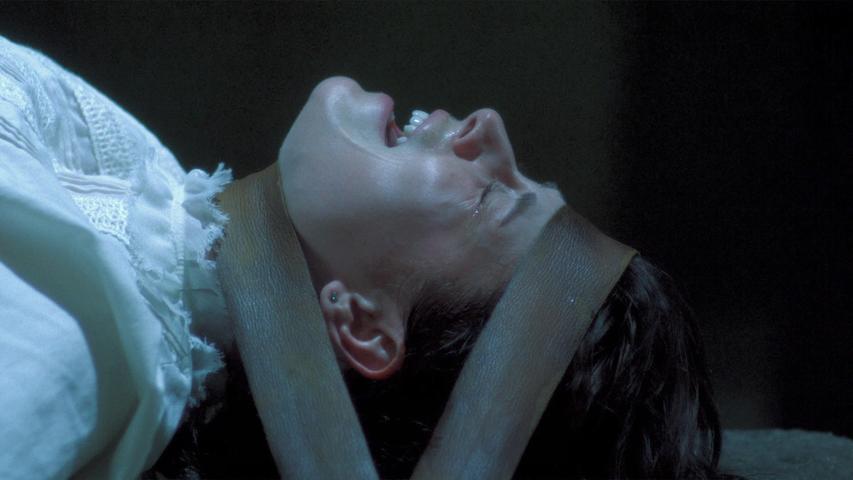 A remote Polish village becomes the focus of suspicion for a group of journalists who investigate the disappearance of a young American backpacker. They explore the village to find out the truth, but everything takes a sinister turn when hostile locals chase them. The journalists are unable to flee and eventually fall prey to the village's ritualistic human sacrifices.
They fight for survival and come to the realization that the village is concealing a much darker and more horrifying secret than they could ever imagine. 'The Shrine' is a horror film directed by Jon Knautz, and much like 'The Ritual Killer,' the movie begins with finding answers for a potential crime which later turns into a haunting experience with uncanny and detrimental practices.
Read More: Where Was The Ritual Killer Filmed?