Born on May 7, 1969, in Guadalajara, Mexico, as the fifth of seven children to Eva García and Samuel Joaquín Flores, Naasón Joaquín García has only ever known the La Luz del Mundo church. That's because once his grandfather Aarón Joaquín González established this restorationist theology sect in their wondrous hometown in 1926, it rose to such heights it became generational. Yet, if we're being honest, the former is mainly known across the world today because he's a child sex offender — so now, if you simply wish to learn more about him, his career, as well as his net worth, here's what we know.
How Did Naasón Joaquín García Earn His Money?
Although the details of Naasón's educational qualifications and first few jobs are unclear as of writing, we do know he grew up quite spoilt since his religious family was already incredibly affluent. The truth is he was often arrogant and rude, according to Netflix's 'The Darkness Within La Luz del Mundo,' but he was also a "daddy's boy" who represented the so-called apostle/church leader at every step. It turns out Samuel had allegedly chosen him as his successor much before his December 2014 death, which is why he was always included in ceremonies or made to serve as a minister in different cities.
As per reports, Naasón helmed a few congregations in various cities throughout California as well as Arizona before evolving into a pastor for La Luz del Mundo (The Light of the World) in Santa Ana. Then, mere days following his father's passing from an ailment, the 45-year-old was appointed the sect's leader while also evolving into an apostle of Jesus Christ — positions he proudly holds even today. Therefore, one of his primary sources of income is the tithe, wherein members allegedly provide their head with 10% of their entire earnings on top of the daily offerings and any donations to the temple.
This Netflix documentary actually indicates funds from the latter two usually went towards the maintenance of temples, ministries, or some of their projects, whereas tithes were exclusively for the leader. It thus appears as if even though Naasón is currently in a California State Prison after pleading guilty to 3 counts of sexual assault against minors in 2022, he still has steady revenue amounting back home. We should mention he was originally arrested in June 2019 on 26 charges relating to rape, human trafficking, and child pornography, so his sentence for these three alone is a long-lasting 16¾ years.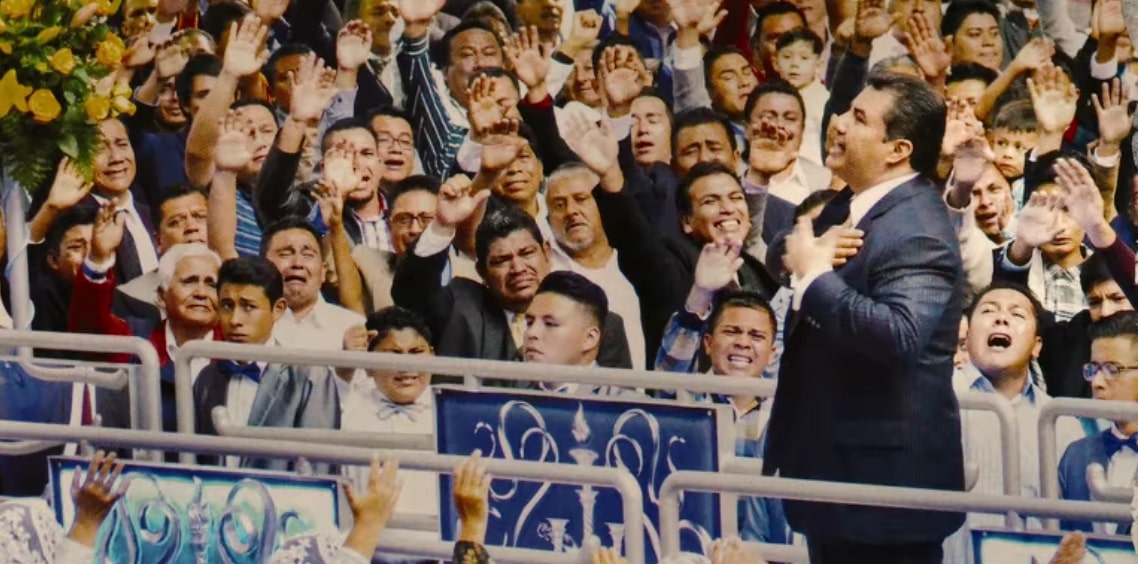 Naasón Joaquín García's Net Worth
Coming to Naasón's net worth, it's honestly no surprise that his generational wealth as well as individual earnings had earned him a more than comfortable way of life while he still had his freedom. In fact, according to 'The Darkness Within La Luz del Mundo,' he had a house in every city the church had a major presence in; he traveled only in private planes, plus his go-to while in new places were 5-star hotels. All this, combined with his thriving religion-based Bereavesion media company, implies he was at the top of his game at the time of his arrest; so as per our best estimates, Naasón's net worth is close to $10 million as of writing.
Read More: Sochil Martin: Where is La Luz Del Mundo Survivor Now?