NBC's 'Dateline: While She Was Sleeping' covers the high-profile murder case of Aspen socialite Nancy Pfister inside her family home in February 2014. While the alleged killers, later acquitted due to a plea bargain, asserted a botched investigation, the prosecutors claimed they had arrested the correct people. However, several questions remain nearly a decade after the murder occurred. So, who was Nancy Pfister, and how did she die? If you want to learn more about the case, here's what we know!
How Did Nancy Pfister Die?
Nancy Merie Pfister was born to Arthur "Art" Oral Pfister and Elizabeth Haas Pfister in Orofino, Clearwater County, Idaho, on July 4, 1956. Her father, Art, was a notable figure in Aspen, making a fortune by turning his family cattle ranch into the Buttermilk Ski Resort in 1958. The town considered the Pfister family "royals" since their ski resort put Aspen high on the list of tourist destinations.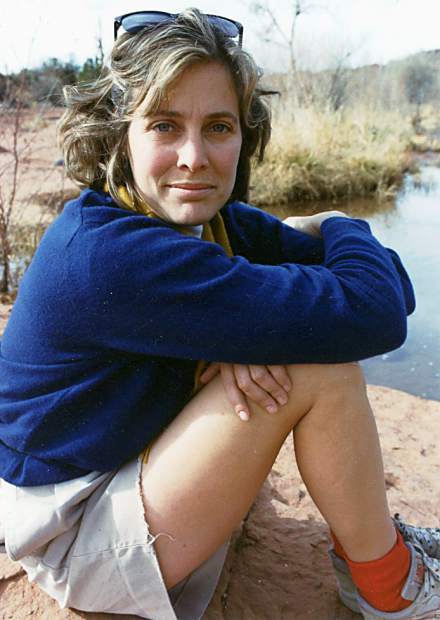 Nancy's mother, Betty Haas Pfister, had equally glowing qualifications — she was a Women Airforce Service Pilots (WASP) member in World War II. She flew a helicopter in later years and reportedly parked it in the family's driveway. Nancy and her two sisters grew up meeting famous personalities, including John F. Kennedy, Jack Nicholson, Cher, and Michael Douglas, when they came to vacation at their parents' ski resort.
Nancy attended Brooklyn's Pratt Institute but dropped out and returned home to Colorado at age 20. She continued to help run the family business, which, at the time, played a significant role in the local tourism industry. She gave birth to a daughter, Juliana, out of wedlock when she was 29 and a son a decade later. Nancy raised her children as a single mother in a log home her father had built for her in 1991. She was also a member of the Roaring Fork School District PTA.
Talking about Nancy, Roaring Fork Valley resident George Stranahan recalled, "Nancy was the senior adventurer of the world. She was a travel adventurer, a relationship adventurer, a social-cause adventurer — a life adventurer. One of Nancy's high school boyfriends, David Koffend, reminisced, "She was like — a tornado — she was always doing stuff." Meanwhile, Juliana, stated, "She absolutely loved people. She was a complete social butterfly." One of Nancy's close friends, artist Michael Cleverly, said, "If you came into town, you would end up meeting Nancy Pfister."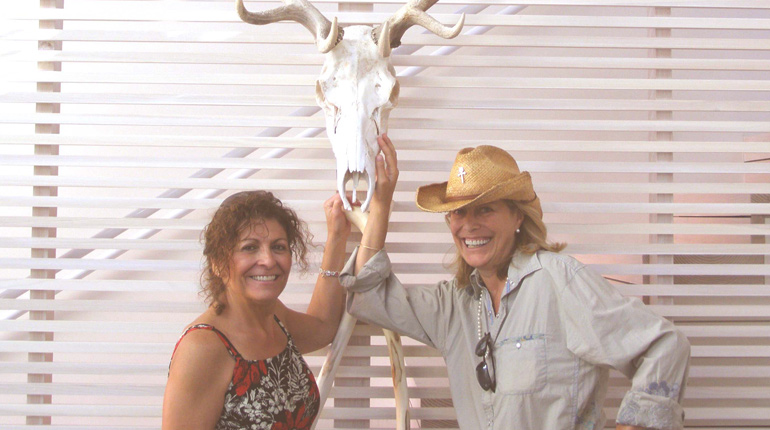 It was true for Kathy Carpenter, a single mother working as a bank teller when she arrived in Aspen. She became fast friends with Nancy, as the wealthy socialite took her to art galleries, sushi restaurants, and champagne-tasting sessions. Kathy said, "Either you love Nancy, or you hate her… I loved her. There was something special about her." While she helped Kathy climb the social ladder, Nancy expected her to take on a type of personal assistant role. However, Kathy contended that Nancy never paid her for the chores but "cared deeply" for her.
It was Kathy who found Nancy's body inside the latter's home when she went to check on her on February 26, 2014. According to reports, Nancy was found bludgeoned in her own bedroom — her body bound with an electrical cord, wrapped in plastic garbage bags, and hidden underneath sheets in her closet. Mark Seal said, "Whoever did this really did this in an extremely horrible way. I mean, in her bed, in her sleep. I mean, could you imagine?" The lead investigator on the case, Andrea Bryan, noted they found almost no blood inside the room "except for a small smear on the headboard."
Who Killed Nancy Pfister?
On the show, Kathy she had not seen Nancy for three days, and the police interviewed the hysterical woman to learn Nancy had an ongoing feud with the Stylers. According to the show, Nancy had grown tired of the famous Rocky Mountain winters of late and would escape to someplace warm. In the 2013 winter, she planned a trip to Australia and chose to rent her home to raise money for the vacation since she had limited access to the family fortune. The Stylers — Nancy Styler and her husband, Trey — answered the advertisement.
Nancy was a world-renowned lily pad expert, and Trey was a retired anesthesiologist. The elderly couple was looking to leave Denver and start over in Aspen — to rebuild a once-prosperous life that had fallen on hard times. Trey developed a severe neurological disorder and could no longer practice as they raked in an estimated debt of half a million. Hence, Nancy, who had also attended medical school, decided to work. She said, "So last year we went back, and we both got trained in Botox and laser."
The elderly couple answered Pfister's rental ad in October 2013, planning to go to Aspen and start a spa. Nancy said Pfister was very enthusiastic about the "idea of having a spa" and told them to set it up in her home, with "the concierges from the hotels" bringing them clients. The Stylers agreed to give Nancy Pfister $12,000 upfront — three months' rent. Nancy said they gave her $6,000 immediately and promised to pay the rest within a few weeks. However, she alleged their dynamics changed when Pfister got the money.
Nancy alleged, "Before we gave her the money, she treated me as an equal. Once we gave her the money, I became kind of a slave. I've never been treated so poorly by anyone in my life." They paid the remaining money to Kathy in December, who alleged she put it in Pfister's safe deposit box. However, Pfister alleged they never paid her the money, posting "awful things" about them on Facebook, and returned three months early to evict them suddenly. She contended they owed her $14,000 for utilities and damages to her house and kept their thousands of dollars worth of spa equipment confiscated in her garage.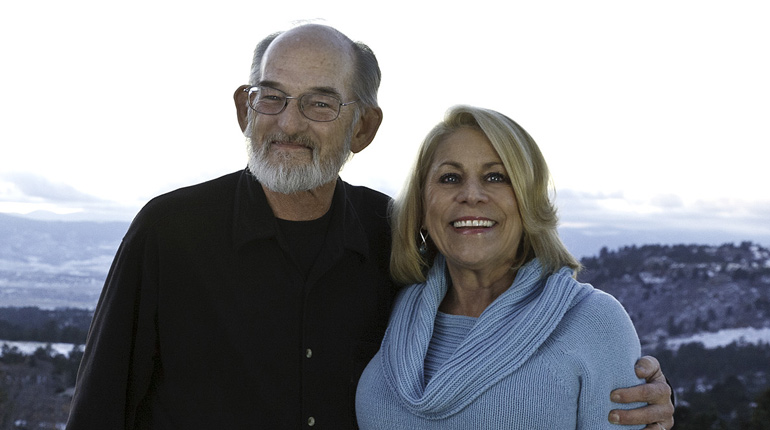 When the police came to know about the conflict, they immediately detained the Stylers. According to the prosecutors, they had been at the Pfister residence on the day of the murder, and Nancy had contacted Kathy after smelling a foul odor. Four days later, they were arrested and charged with first-degree murder after the officers discovered the murder weapon — an old hammer with Pfister's blood on it — and her other personal effects in a garbage can near the motel where the Stylers were staying.
Shortly afterward, investigators developed a theory that Kathy had helped the Stylers commit the murder based on the way she made her 911 call. She was arrested and charged with first-degree murder three weeks later. Less than two weeks before the preliminary hearing, Trey pleaded guilty to first-degree murder in exchange for his wife and Kathy's release. He received a life sentence, which was later commuted to 20 years. On August 6, 2015, the 67-year-old died by suicide in his cell at Arrowhead Correctional Facility in Cañon City, Colorado.
Read More: Scott Erskine: Who Were His Victims? How Did He Die?