The filming of Netflix's teen-drama series 'Geek Girl' has begun in the Canadian capital of Ottawa. The production officially started in early June 2023 in the United Kingdom and is set to conclude in September 2023. Filming was also reportedly slated to take place in Toronto and other areas in Ontario. Based on the namesake series of novels by British author Holly Smale, 'Geek Girl' revolves around Harriet Manners, an awkward, neurodiverse teenager whose life undergoes drastic changes after she is selected to become a model. Harriet sets out on an incredible journey of self-discovery while trying to find a balance between high fashion and high school.
Released in 2013, the first book of the series, also titled 'Geek Girl,' marked Smale's debut as an author and is partly inspired by her own experiences during the time she spent as a teen model. Initially meant to be a trilogy, the 'Geek Girl' series consists of six books: 'Geek Girl,' 'Model Misfit' (2013), 'Picture Perfect' (2014), 'All That Glitters' (2015), 'Head over Heels' (2016), and 'Forever Geek' (2017).
The episodes of the 10-part series will reportedly have a runtime of about 30 minutes. 'Geek Girl' stars Emily Carey in the titular role. Arguably most known for portraying Young Alicent Hightower in the 'Game of Thrones' prequel series 'House of the Dragon,' Carey has also appeared in 'Casualty,' 'Get Even,' 'Wonder Woman,' 2018's 'Tomb Raider,' 'Anastasia: Once Upon a Time,' 'Where Is Anne Frank,' and 'The Lost Girls.'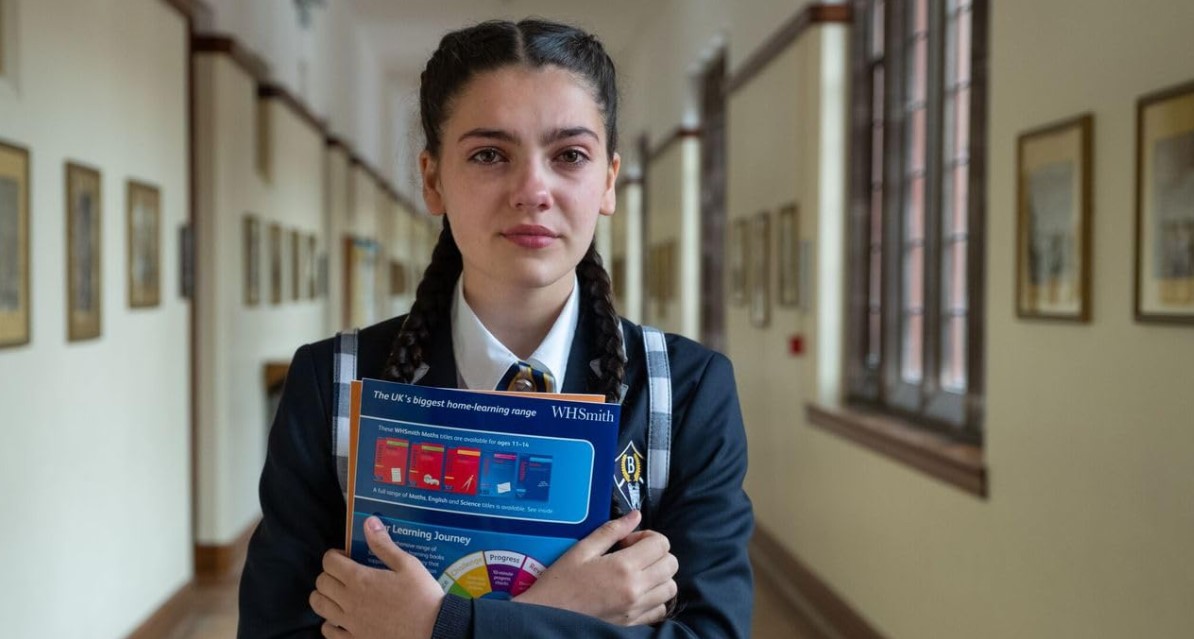 After the production for the series began, Carey took to Instagram to convey her excitement about the project. "My name is Harriet Manners and I am a geek," she wrote. "These books gave me so much comfort growing up so to be involved in this adaptation alongside such a truly wonderful team is pure JOY. Harriet is very close to my heart, thank you @holsmale for trusting me with her, you know how much I adore & admire you."
The series also stars Sarah Parish ('Bancroft') as Jude Paignton, Emmanuel Imani ('Criminal') as Wilbur Evans, Liam Woodrum as Nick Park, Zac Looker ('A Kind of Spark') as Toby Pilgrim, Tim Downie ('Outlander') as Richard Manners, Jemima Rooper ('Matriarch') as Annabel Manners, Daisy Jelley ('London Kills') as Poppy Hepple-Cartwright, Rochelle Harrington as Nat Grey, and Sandra Yi Sencindiver ('The Wheel of Time') as Yuji Lee.
The episodes will reportedly be directed by Declan O'Dwyer ('Miss Scarlet & the Duke'). 'Geek Girl' is developed by RubyRock Pictures. The production is a collaborative effort between Waterside Studios ('Save & Protect'), headed by writer and producer Jeff Norton, and children's content production company Nelvana. The project has the backing of Corus Entertainment, which will distribute 'Geek Girl' in Canada, with Netflix handling the distribution for the rest of the world.
It is unclear how much the ongoing writers' and actors' strikes in the United States have impacted this predominantly British and Canadian production. We can expect more updates on that, along with casting, plot, and production of 'Geek Girl,' in the coming months.
Read More: Teen Shows on Netflix