With 'Tiny Pretty Things', series creator Michael MacLennan ('Queer as Folk') and his team do something not easily achievable – they give us a soap-operatic drama filled with murder, mayhem, and sex while offering an in-depth behind-the-scenes look at the brutal, unforgiving, and hypercompetitive world of ballet. The story takes place at the prestigious Archer School of Ballet in Chicago.
It revolves around a group of students and their teachers who are not afraid to employ all the weapons in their arsenal to leave a mark of their own in the history of dance. Based on the namesake young-adult novel by Sona Charaipotra and Dhonielle Clayton, 'Tiny Pretty Things' is an engrossing teen-drama with a sublimely complex whodunnit serving as the main driving force behind the plot. SPOILERS AHEAD.
Tiny Pretty Things Recap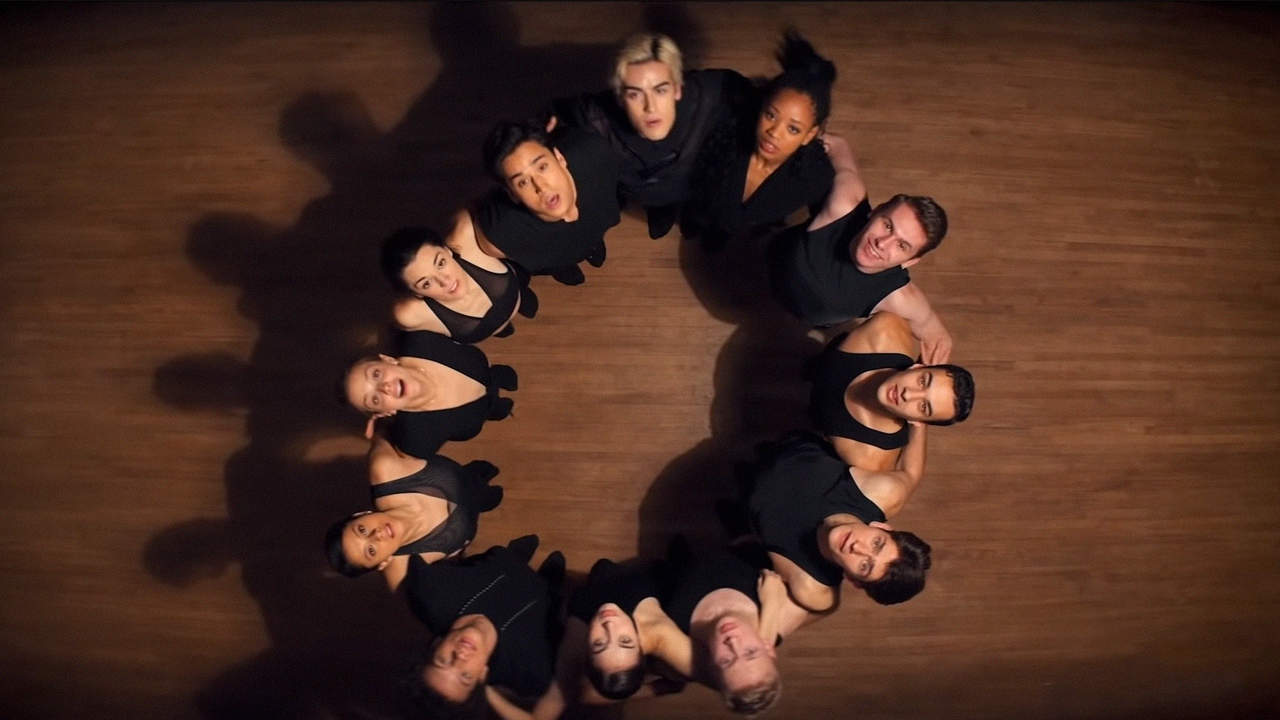 The story begins with Archer's star student, Cassie Shore (Anna Maiche), dancing on the ledge of the top of a building. A hooded figure appears with a white rose in their hand. It is evident that the two know each other. Cassie tries to placate this person but fails. She is pushed over the ledge and falls several stories down on the sidewalk.
Although she survives, the Archer management, run by its forceful director Monique Dubois (Lauren Holly), has no choice but to find a replacement for her. That replacement is Neveah Stroyer (Kylie Jefferson), a dancing prodigy from California who is an outsider in every sense of the word. Right up to the closing scenes, the narrator of the story is Cassie, who is in a coma for the most part of the show. After her arrival, Neveah finds fierce rivalry at Archer along with possibilities of romance.
She meets Bette Whitlaw (Casimere Jollette), the younger sister of her idol Delia Whitlaw (Tory Trowbridge); June (Daniela Norman), her roommate whose mother wants her to quit dancing and pursue regular education; Nabil (Michael Hsu Rosen), a devout Muslim from Paris who is arguably the best male dancer at the school; Oren (Barton Cowperthwaite), Nabil's biggest rival with whom she starts a relationship; Shane (Brennan Clost), one of her closest friends who helps her mend her ties with her mother; and Caleb (Damon J. Gillespie), the latest student with whom Monique is having an affair.
Following the arrival of the celebrity director Ramon Costa (Bayardo De Murguia), and his decision to create a ballet piece on Jack the Ripper, things drastically start to change at Archer. Neveah quickly becomes disillusioned with the institution after finding out that Monique is using June and other students to garner donations from the wealthy sponsors. Setting aside their differences, most of the students decide to team up to bring down Monique and end her corrupt reign.
Tiny Pretty Things Finale
The season finale, titled 'Push Comes to Shove', answers most of the questions that the show has asked in the course of the ten episodes and poses a few new ones, just to pique the audiences' interest in the next season. Cassie has woken up from the coma and told beat cop Isabel Cruz (Jess Salgueiro) that it was Bette who pushed her on that day. In the penultimate episode, Bette gets arrested. The finale starts in the interrogation room with Cruz and Bette, but their conversation is interrupted by the arrival of Bette's mother, Katrina (Michelle Nolden).
It is revealed that Bette sent the white flower to Neveah just to intimidate her. She later moves in with Matteo (Alexander Eling) and his family. With Bette out for good from the performance, Ramon replaces her with June, the only other dancer who knows the solo steps. The opening night is a huge success, which finally earns June her mother's approval. Elsewhere, Neveah unsuccessfully tries to convince Cassie to tell the truth about who really caused her fall.
However, Cassie does agree to go along with Neveah's plan to bring down Monique. Owing to his association with Neveah, Oren is in the crosshairs of the director's anger. He is forced to consider the prospect of leaving Archer and subsequently draws the interest of two New York-based schools. But his duet performance with Neveah does not go well after he surprises her by saying that he loves her. Ultimately, he too joins the effort of putting an end to Monique's control over Archer.
Who Pushed Cassie?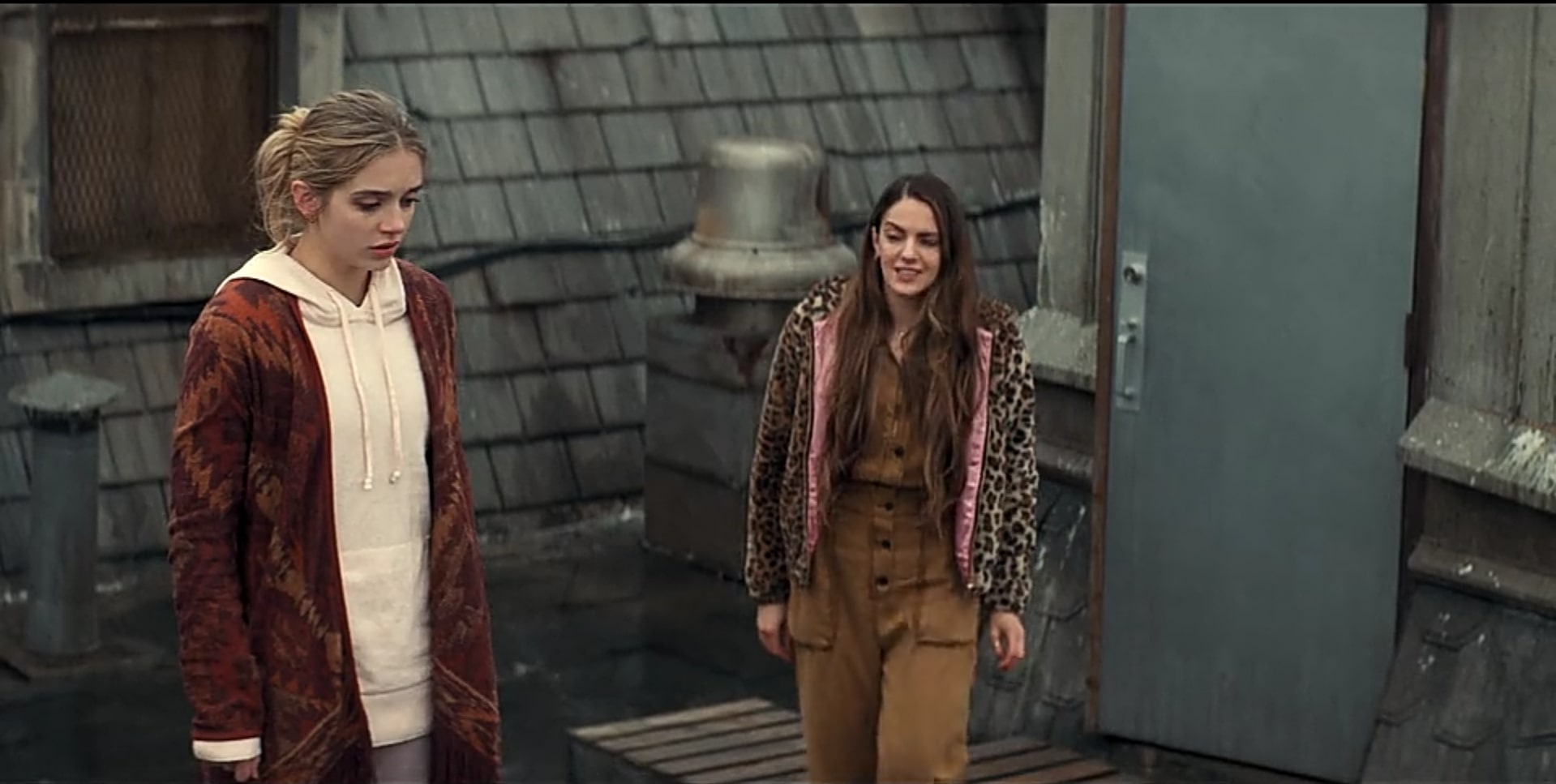 Despite her success, June soon learns that she is to be replaced by Delia. As she watches the other woman perform the routine, things suddenly click in her head, and she remembers that Delia was the one who pushed Cassie. When she tells Bette and Neveah this, Bette's hazy memory from that night finally clears up. Taking advantage of her drunkenness, her sister convinced her that they were together that night. She is horrified when she finds out that her mother knew about this all along and hid it because of her own ambition of replacing Monique as the director of Archer.
Katrina demands that Bette makes this sacrifice for the family and does not reveal the truth. Disheartened, Bette goes to the rooftop of the same building but is persuaded by her sister not to jump. Delia reveals that what happened to Cassie was an accident. She had just found out that Ramon was having an affair with Cassie after the latter left a white rose and was angry. The two sisters agree to help their mother gain what she wants.
The Apparent Downfall of Madame Dubois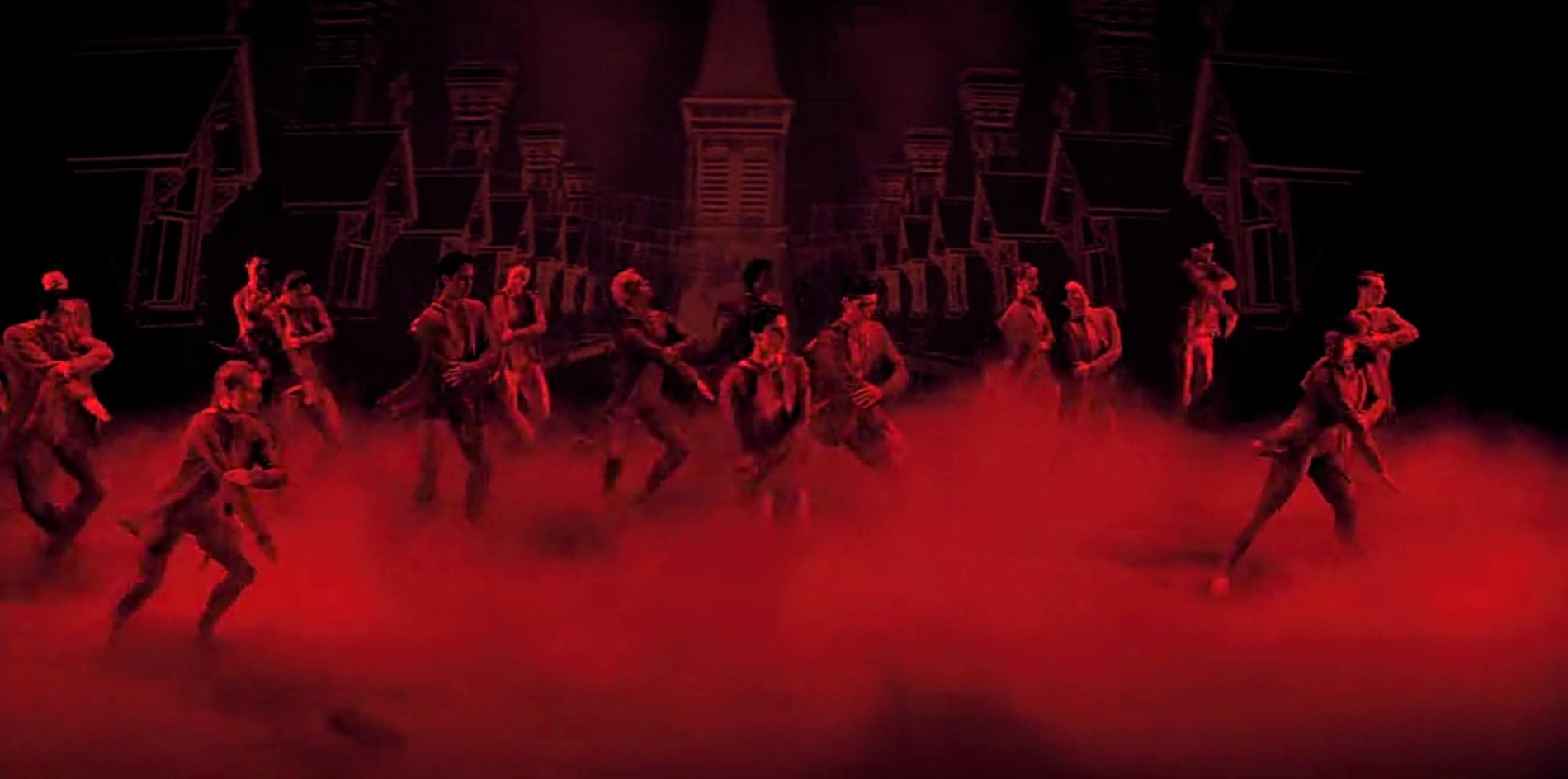 Although Cassie betrays Neveah, the students ultimately succeed in getting Monique arrested by playing the recording of an incriminating conversation between June and one of the patrons of the school during a group performance. With her world shattering away around her, Monique finds allies in faculty members like Topher Brooks (Shaun Benson) and Alan Renfrew (Morgan Kelly), who have their own agenda, and Caleb.
Who is Dating Whom?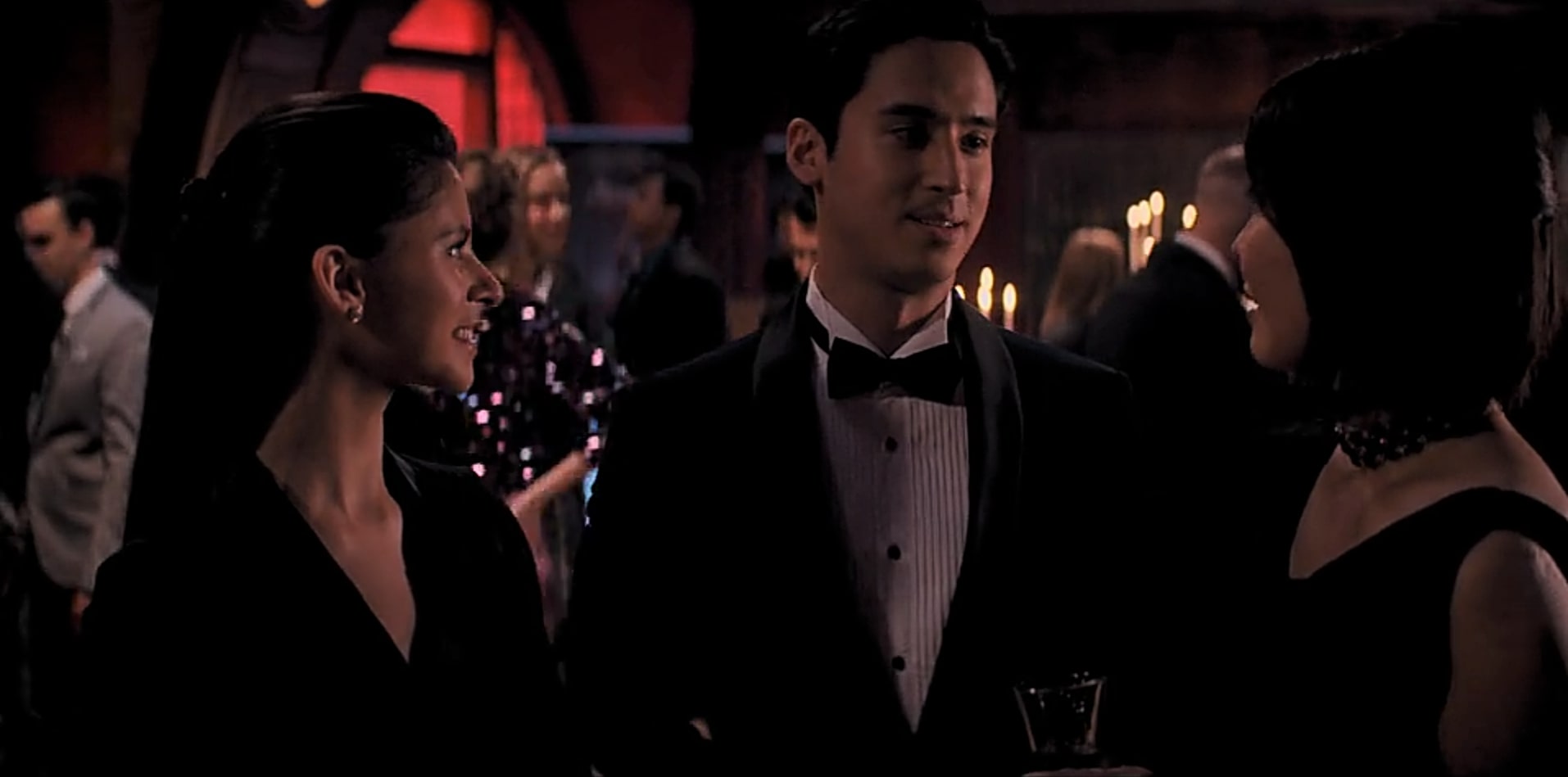 The series gives an almost equal amount of importance and care to all the romantic interactions among its characters. Neveah and Oren end the season as a couple, so do Bette and Matteo. However, the closeness that still exists between erstwhile lovers Oren and Bette, makes their respective current partners uncomfortable.
Shane's on-again, off-again boyfriend Dev (Josh Pyman) arrives at the party following Monique's arrest, and they share a dance together. Nabil was the devastated boyfriend of Cassie after her fall. As Caleb once predicted, their relationship doesn't last long after she wakes up. He has since begun dating June and introduces himself to her mother at the party.
The Ending: Who Killed Ramon Costa?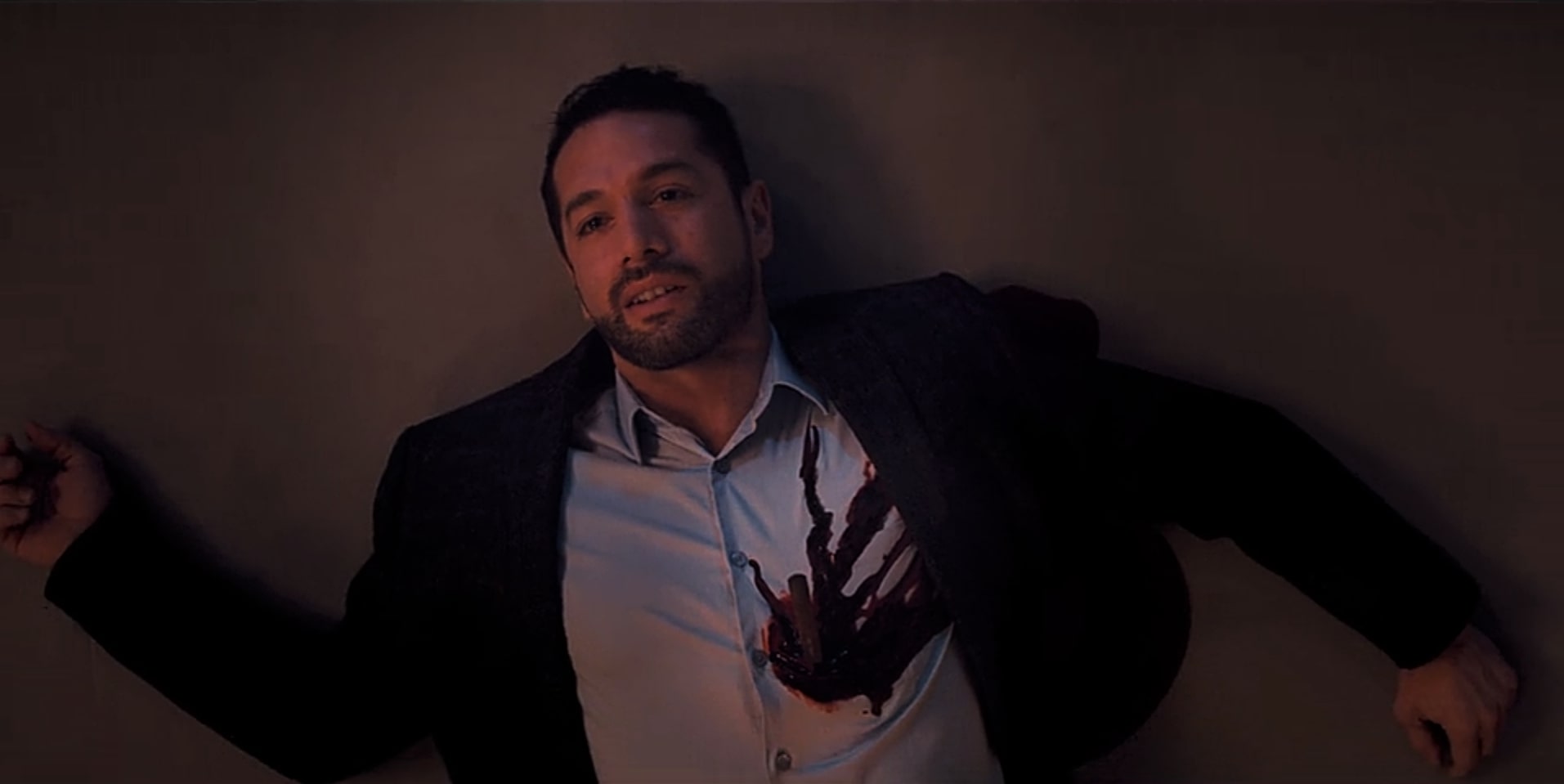 'Tiny Pretty Things' season 1 ends on a cliffhanger. Ramon suddenly takes over as the narrator of the series. Considering that the last narrator was in a coma while performing her duties, this sets a foreboding atmosphere, hinting that something might have happened to Ramon. Isabel and Torri (Jessica Greco) soon find him lying in the middle of the studio, with Bette and Neveah standing shell-shocked and June crying on the floor. A knife is protruding out of his chest, as his lifeless eyes stare upwards. Ramon's death concludes an incredible mystery-drama by creating a new murder mystery.
June's response to it is perhaps the most startling. For all his talents, Ramon wasn't much liked at Archer. Even Delia came to despise him towards the end. The only reason she maintained their professional relationship is that it earlier garnered her the best reviews of her career. Among all the students at Archer, June probably has the most reasons to hate Ramon, and yet, she is shown grieving for him. It is very possible that he told her who he is. She is grieving for the opportunities that she will now never have to get to know her father.
Ramon's sheer unpopularity makes several people possible suspects for his murder. It can be June's mother, Maricel (Alexandra Bokyun Chun), who outright threatens him that she will kill him if he tells June about her parentage. But, true to his character, Ramon acts dismissively towards the threat. Since her daughter was young, Maricel has been trying to divert her attention from dancing, but as fate would have it, June ends up at the very school where Ramon has once trained and comes back to stage what would become the greatest work of his relatively short life. If he indeed revealed to June that he was her father, Maricel may have snapped and kept her promise to him.
Another important suspect is Caleb, whose feelings for Monique seems to be bordering on obsessiveness. At one point in the series, they break up, and Monique starts an affair with her old student and flame, Ramon. Caleb appears to be incredibly upset whenever the other two act affectionately towards each other in public. With how ominously he says that he has settled one of his scores after arriving at Monique's office, it is quite possible that he is speaking about Ramon.
Unlike the rest of the students in his class, Caleb remains fiercely loyal to the director, even going as far as assuring her that he will help her defeat her enemies. With Ramon gone, he probably believes that he and Monique can reconcile and build a future together. Even Cassie is not above suspicion, especially after the way she says that she has won during her last conversation with Bette. She was quite disliked herself before her fall.
That was probably one of the reasons that Cassie and Ramon had an affair, to begin with. During her coma, people start to build a very fictional idea about her. The moment she wakes up, those illusions begin to break. Cassie knew that it was Delia and not Bette who pushed her over the ledge and still lies about it to Isabel because she wants Bette to suffer. If she has killed Ramon, it was not likely for any personal vendetta against him. Her real target now seems to be the Whitlaw family. It is possible that she is now trying to destroy them by framing them for Ramon's murder.
Read More: Is Tiny Pretty Things a True Story?