I consider 'John Wick' to be among the unlikeliest of franchises, something that nobody would have guessed from the first would develop into being a shared universe of highly trained killers and assassins, with each movie doing significantly better than the first, both with respect to commercial grosses and critical scores. Don't get me wrong; I am a fan too, and on the side of most critics and fans in acknowledging how positively the film series has grown both in its scope and execution, with Keanu Reeves being the pivotal, instrumental driving force behind the entire trilogy. His credibility and raw charisma as an action star was already established in the 'Matrix' trilogy, but it is here that he gets to fully exploit that persona, owning it completely.
The third film in the franchise, 'John Wick: Chapter 3- Parabellum', yet again proved to be a box office winner, especially given that it's an R-rated hardcore action flick among the swell of family movies currently ruling the roast. The prospects of a sequel are more often than not predominantly dependent on the success of the film. You know as much as I do that given 'Parabellum's inspiring box office and critical success (it is rated 88% certified fresh on Rotten Tomatoes) it was only a matter of time before Lionsgate greenlit the fourth installment of the series. So, on May 20, 2019, the studio officially confirmed that fans will get to see John Wick 4 in 2021. Hurray!
John Wick 4 Plot: What is it About?
No plot details have been announced as of now, but that does not mean that we can't make intelligent guesses. As with a number of shared universes, there are a couple of working scripts and ideas that have been pitched to the producers, Lionsgate, and there is positive confirmation that at least two of them have been greenlit. Looking at how Lionsgate quickly greenlit 'John Wick 4' right after Chapter 3 released (exactly how they commissioned Chapter 3 immediately after Chapter 2), it is a clear sign that the film will be put on a fast-tracked production schedule allowing the film to be released in less than a couple of years. Therefore, keeping all that into account, the next film might not just continue Wick's story but also expand the John Wick universe.
Before we move on, let's first look into 'The Continental', the spin-off that has been already been greenlit by Lionsgate and is set to air on Starz network. The show will prominently feature the hotel of the same name that is a front for the International Assassin's Guild, and a safe haven for killers and guns for hire. The good news is that Reeves will reprise his role as John Wick in the series, which alone is enough to get people to watch it, albeit in a smaller capacity, while also serving as co-producer. David Leitch, Derek Kolstad and Chad Stahelski, who have all been instrumental in the creation of this universe are involved with the series in either writing or executive producing capacities, with Kolstad and Stahelski approaching the project as co-creators.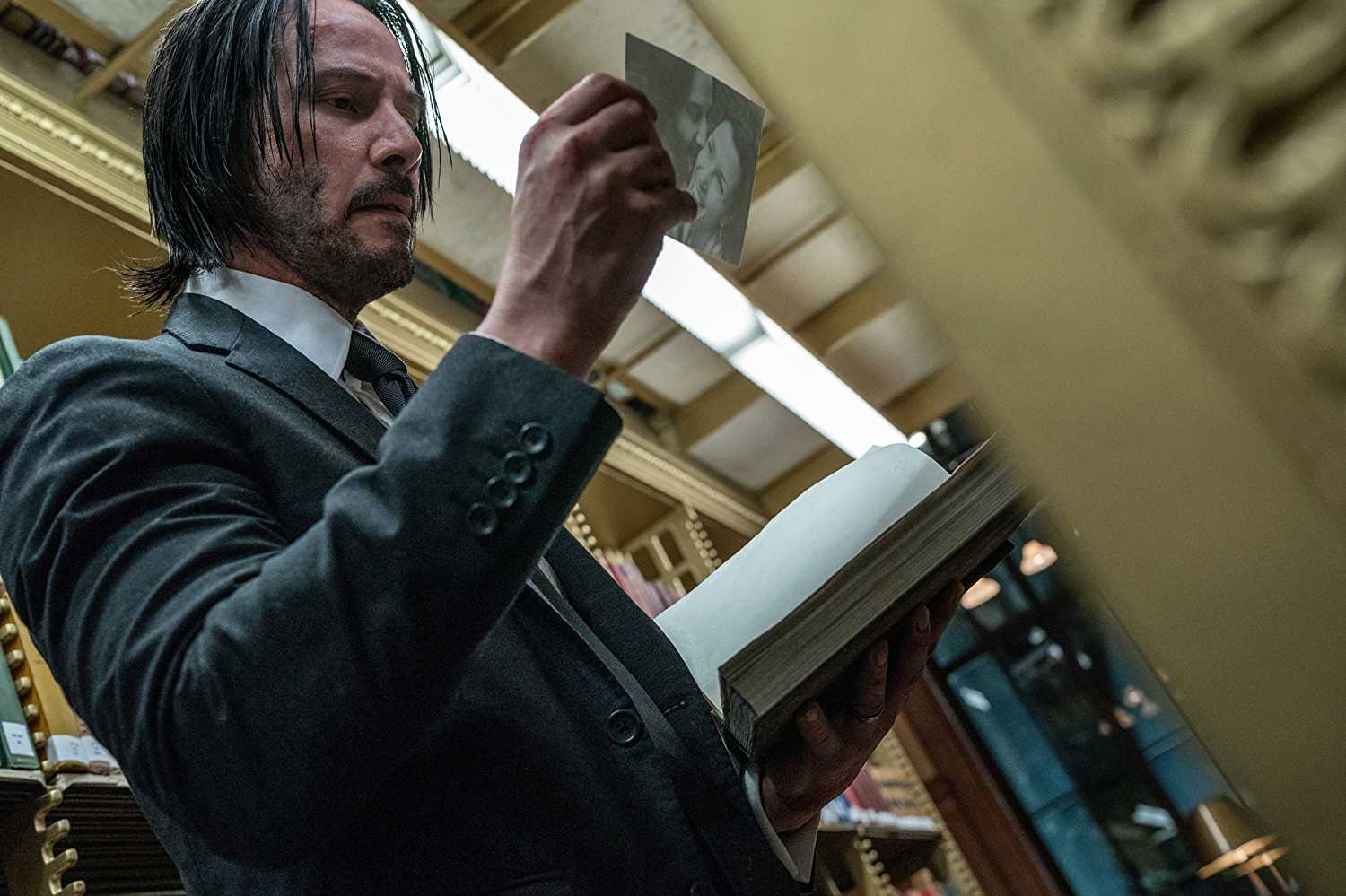 The second important development we should talk about is that Lionsgate has reportedly acquired a script tentatively titled 'Ballerina', centred on a child assassin in the Wick universe. The child assassin bit is probably pushing it a bit, but then again, 'Logan' worked wonders, as might Wick and Ballerina. Wickerina, anyone?
Finally, a wild theory that gets my hopes and adrenaline up but also sadly unlikely to happen, is a crossover movie between John Wick and Lorraine Broughton from 'Atomic Blonde'. This comes from David Leitch, who co-directed the first John Wick film, and moved away from the second to focus instead on 'Atomic Blonde'. Keanu Reeves and Charlize Theron are a match made in hell, and the devil there too dare not cross paths with them. It would be quite something to see the two characters kicking serious ass, and Lionsgate needs to pour in some money to make this happen, stat.
John Wick 4 Cast: Who is in it?
Let's get something absolutely straight here: there is no John Wick without Keanu Reeves. It is therefore not too much brainwork to know that it is absolutely essential for him to be on-board the project, even before the writers, director or pre-production crew gets on. Yes, 'John Wick' has come to be the rare one-man project that requires the star of the show to be on board before anyone else is, and while I usually detest that, I can certainly confide in it here: Keanu Reeves IS John Wick. Had it not been for his embodiment and portrayal of the character, the fate of the franchise could have turned out quite differently. The good news for us fans is that Reeves is most certainly in for making as many John Wick stories as he can, and the director of the series until now, Chad Stahelski, is concurrent on the same thought and wants the franchise to go on indefinitely. Well, if they can keep them coming with this quality, I can see absolutely no one complaining.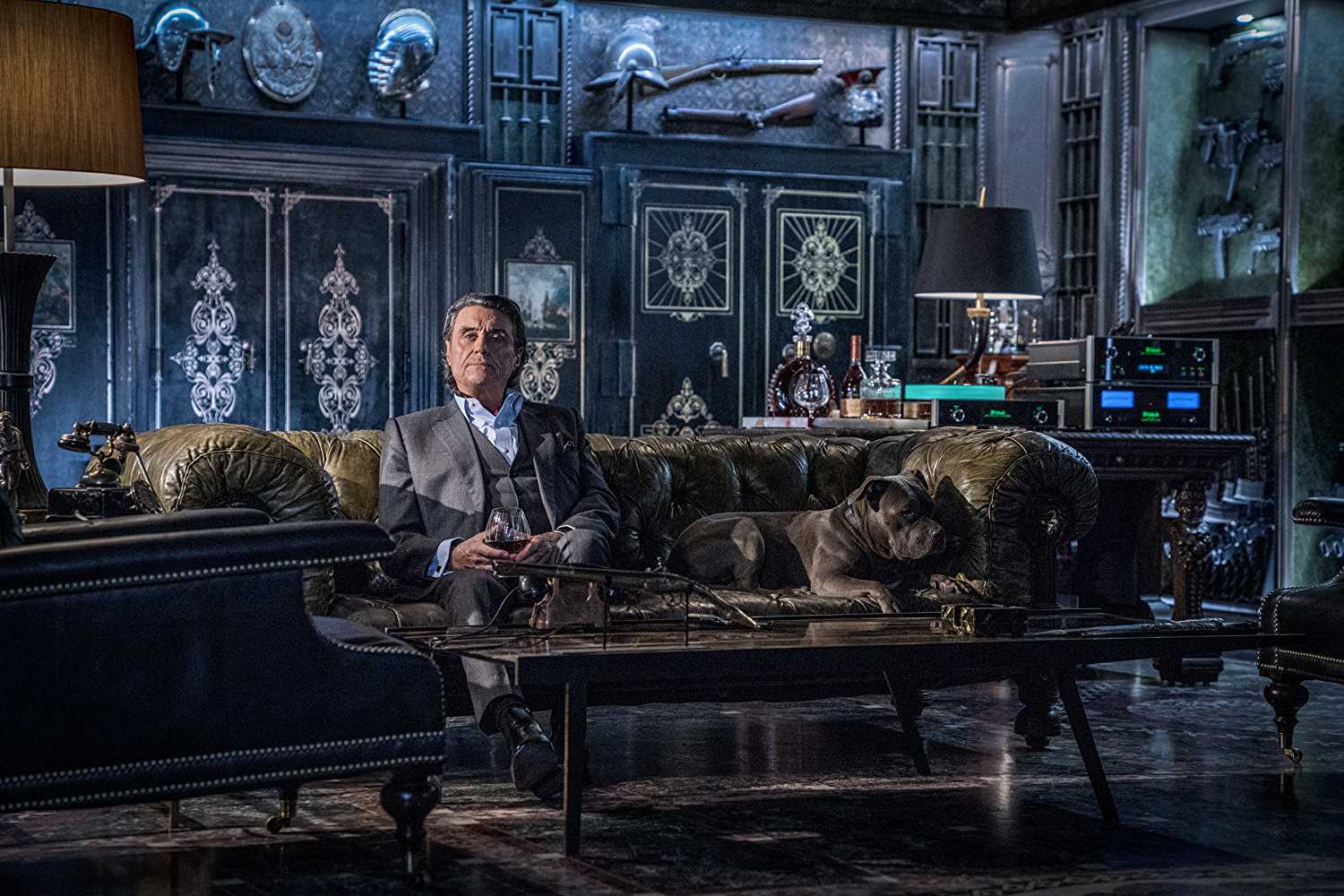 As discussed in the previous section, depending on the direction the franchise heads in, returning members from the cast can include Halle Berry as Sofia from the third, following quite an impact that she makes with a single performance even against returning series veterans Ian McShane, Laurence Fishburne, John Leguizamo, and Lance Riddick. Anjelica Huston and Robin Lord Taylor might be joining the cast too, having played essential members of the high table in the latest film. However, all new announcements relating to the prospective cast, both new and returning, and new appointments for spin-off projects hang in the balance as of now.
John Wick 4 Crew: Who is behind it?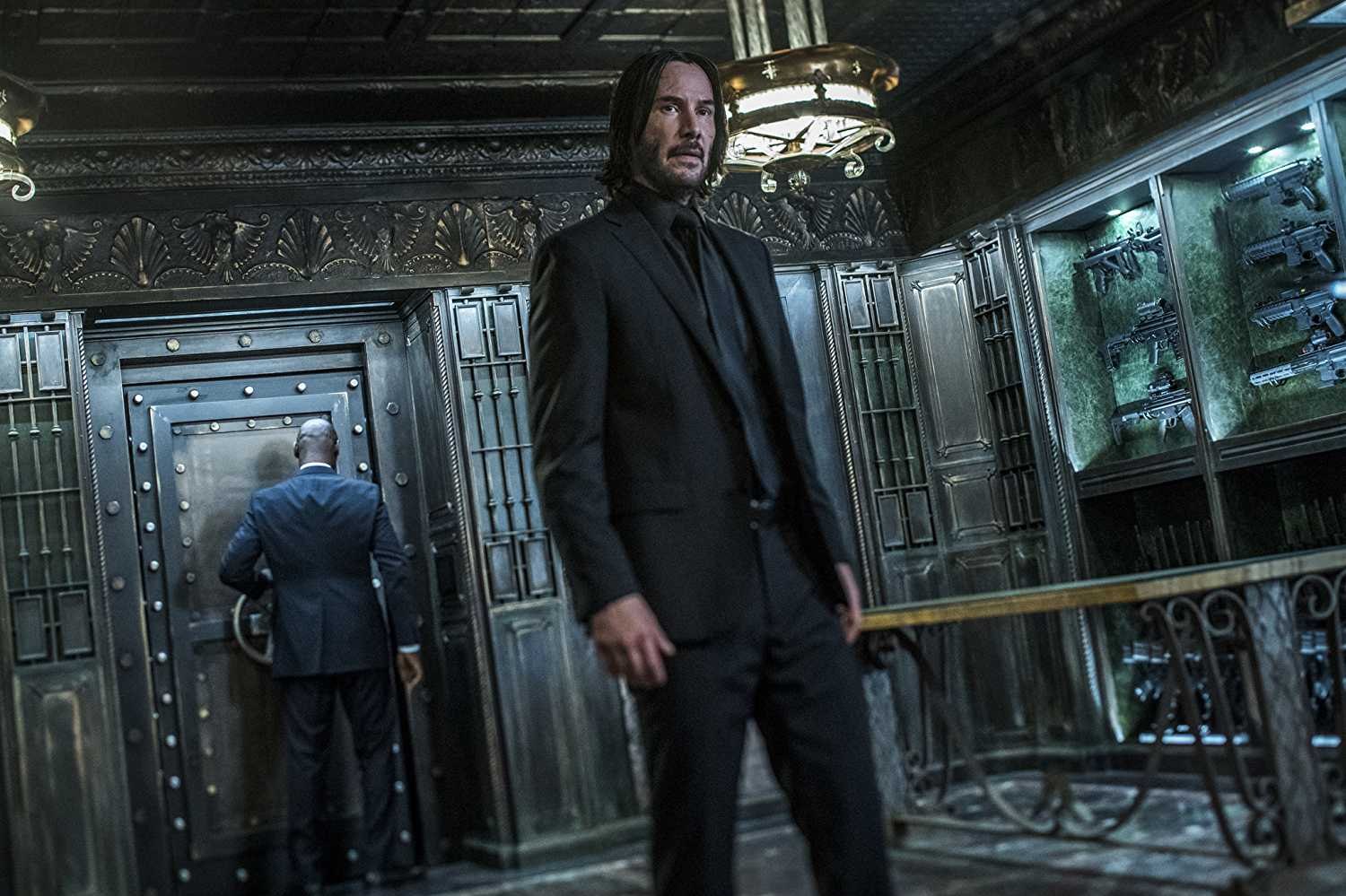 Among the many reasons that the 'John Wick' trilogy has proven successful with the critics and the audience is a unified vision, the lack of which I believe plagues most franchises and world building exercises today. Thankfully enough, the people that brought us 'John Wick' have been the ones working on expanding the world John lives in, both on screen and off screen, which has led to a certain coherence between the films, both stylistically and temporally.
At this point of time, it won't even be a guess when I say that Ched Stahelski and Derek Kolstad would be involved with anything 'John Wick' related right now. Stahelski has served as the director of the entire trilogy, sharing directing credits on the first one with David Leitch, with all three films written by Kolstad. The two are also serving as co-creators of 'The Continental'. A fair wager could also be placed on David Leitch's involvement in the project, albeit in a creative capacity.
John Wick 4 Release Date: When will it premiere?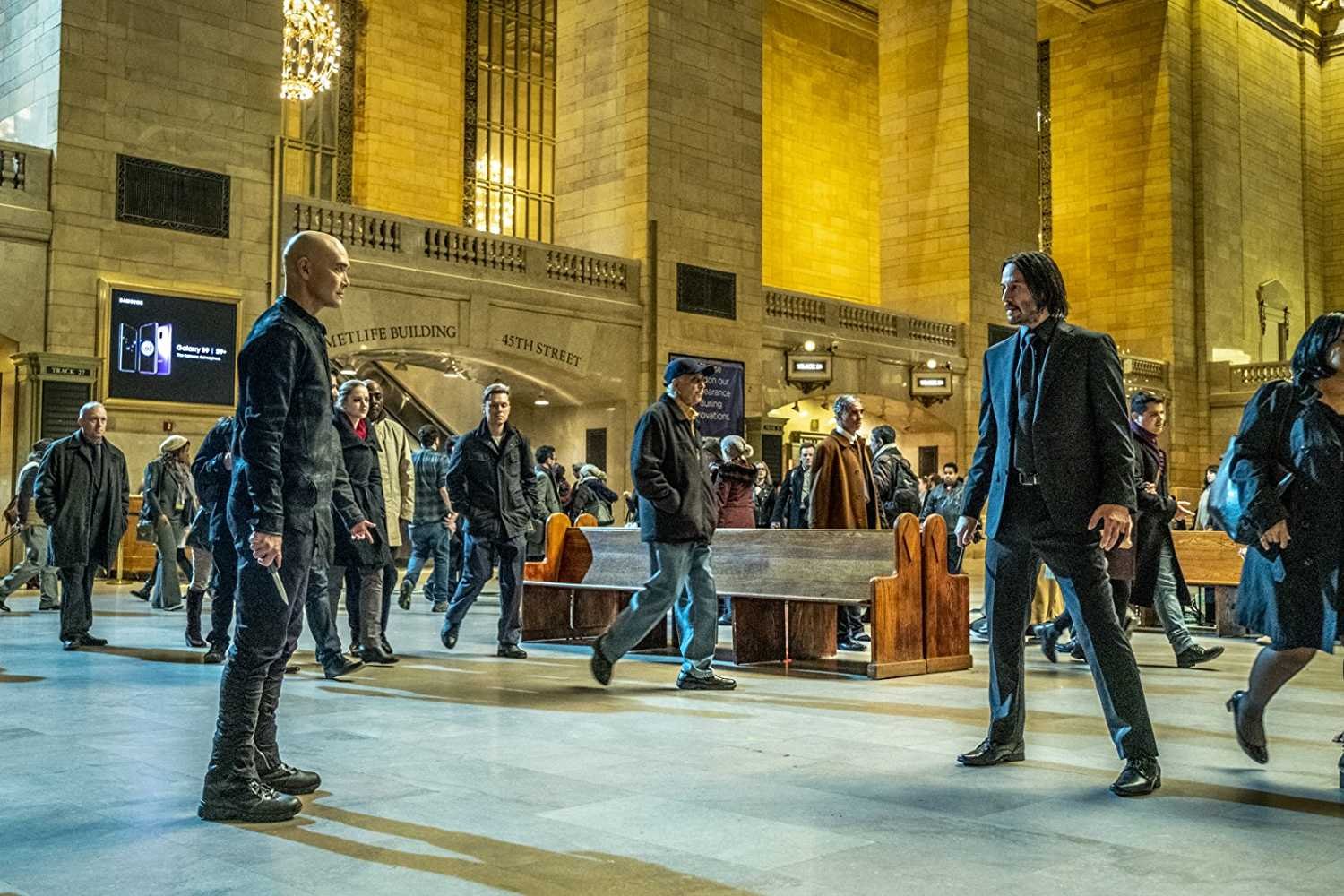 There couldn't be a better news for John Wick fans. Right after John Wick: Chapter 3 ended its opening weekend with a massive $57 million collection, Lionsgate confirmed the news that all of us were waiting for. The news was first announced via text message to fans who had opted in to updates about Parabellum with a note, reading, "You have served. You will be of service. John Wick: Chapter 4 is coming on May 21, 2021." So, not only the next film in the series is confirmed, we also know when it is coming out.
Read More: Movies Like John Wick