Amazon Prime's 'The Greatest Show Never Made' tells viewers about a budding reality show that captivated aspiring television celebrities with enticing prize amount and premise. However, not everything was as shiny as it seemed, especially in regard to the apparent man at the helm of the whole project, Nikita Russian. Given the mystery and curiosity that the man invoked in all those surrounding him at the turn of the millennia, it is no wonder that the public is now eager to know just where the would-be reality show creator is. So, let's explore it all together, shall we?
Who is Nikita Russian?
Growing up in Farnham, England, Nikita Russian was actually known as Keith Anthony Gillard during his younger years. With his friend Michael Fabbri, he was fond of making different videos based on comedic writings. His creativity and passion often helped him earn praise, though his later teenage years were troubled as he started to distance himself from others and had to live away from his home by the age of 17. That said, he remained passionate about his ideas and how to channel them with the help of others.
Over the years, the man commonly referred to as Nik would often change his name, choosing to be called names from Jack to Doug, until settling upon Nikita Russian sometime prior to 2002, when he decided to realize one of his ideas. Under the banner of Nikita Russian Productions or NRP, he released an advert asking hopefuls to audition for his reality show that seemed to promise a prize of £100,000 to those who would be willing to be a contestant on the show for a whole year.
Initially, the project saw Fabbri as one of the cameramen, with David Wilder acting as Director. However, things changed when the two realized that the project may not be all that it seemed, and they backed out. Given that those selected had already said goodbye to their friends and families for a year, Nikita decided to continue ahead with his plan. The contestants were informed that they had a year to collectively have £1 million by the end of the year, starting with nothing but what they had at the time.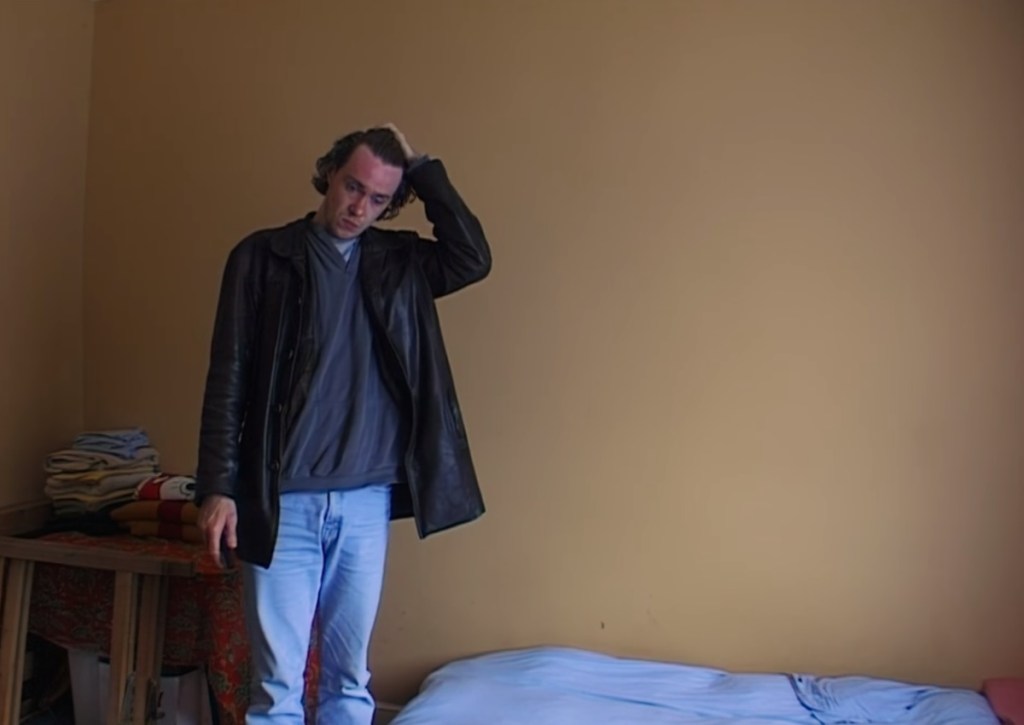 As the production went on, the cast members first refused to sign the contract that they thought contained outrageous terms. After some investigating, they learned that Nikita actually worked at a bookstore and was not some wealthy producer with money in his pockets. Around the same time, Nikita himself had fallen upon hard times and had lost his home, prompting him to join one of the participating teams in Tim Eagle's flat.
Infurutaed with what they believed to be a deception, the selected contestants not only confronted Nikita about it all but also decided to contact possible news outlets. In the end, the show never did get made, much to Nikita's apparent dismay. However, the situation did get much media attention, with people being highly invested in the reality series that never aired. Nikita himself gained notoriety though the failure of the project, he admitted, put him in a much darker place as he would often be recognized on the streets, and he could hear people talking about him.
Where is Nikita Russian Today?
Since his failed reality show, Nikita Russian decided to let go of his chosen name at the time. As of writing, he goes by Nik Quentin Woolf or N Quentin Woolf. The man in question did appear in the Amazon Prime documentary show and confessed that he never had any ill intentions. That said, he admitted to regretting his decision not to be perfectly candid with those who had put their faith in him and left so much of their lives behind. Additionally, the would-be producer admitted that some of the information in his advert was likely misleading, giving others false hope.
Presently, Nik Quentin Woolf is a successful writer who is much known for his book, 'The Death of the Poet,' which was released on April 4, 2014. Additionally, he has a weekly podcast called "Londonist Out Loud," which was chosen as one of the Daily Telegraph's top podcasts. His other ventures include "The Wireless Reader" and "Big Reads: Ulysses." Woolf is also the man behind The Writers' Lab in East London, England, and has been a part of many entertainment projects over the years. As of writing, he is happily married and is a proud father of two children.
Read More: Jane Marshall: Where is The Greatest Show Never Made Contestant Now?