If there's one thing absolutely no one can deny, it's the fact that Netflix's 'Jewish Matchmaking' takes the entire original franchise to a new level thanks to the hard work of Aleeza Ben Shalom. After all, she's the one to help pining singles from across her community in the US and Israel find their forever love by pairing them with potential partners until the right one finally comes along. Amongst these alliances in season 1 was actually that of Noah and Ophir — so now, if you simply wish to learn more about them as well as their current possible standing, we've got you covered.
Noah and Ophir's Jewish Matchmaking Journey
Although Noah Dreyfuss grew up strictly Orthodox in Baltimore, religion for him has honestly been like a pendulum since he rebelled against it in high school before reforming as a young adult. We say "reforming," but the truth is he had become much more devout than even his parents, only to ultimately find some understandable balance on his own — in other words, he's "Flexidox." This essentially means the then-26-year-old Jackson Hole, Wyoming-based financial investment advisor keeps the spirit of his religion alive at all times yet usually practices as per convenience.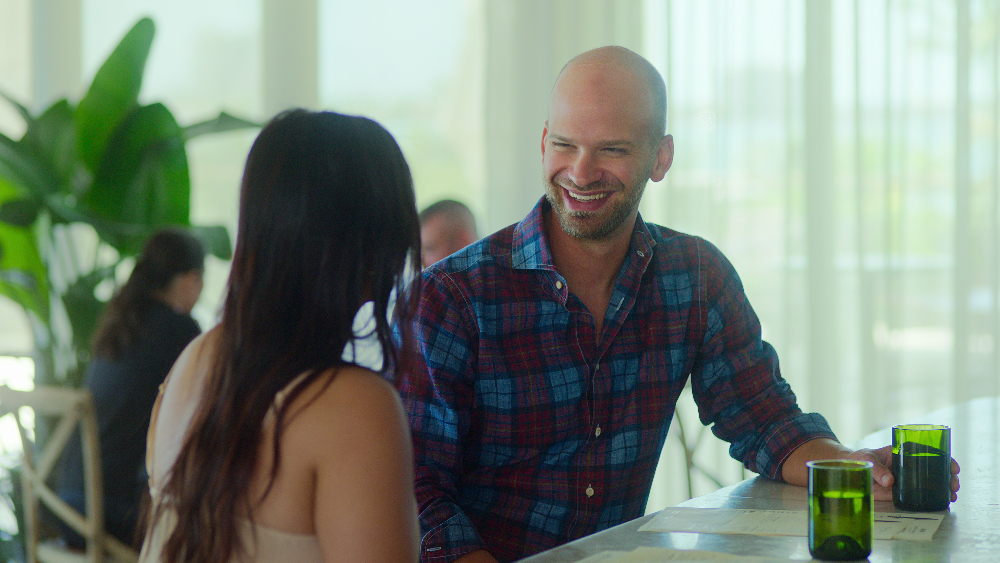 Therefore, one of the first things on Noah's criteria list for a match was for her to be open-minded, followed by her being kind, caring, loving, vibrant, independent, spontaneous, and outdoorsy. That's because he himself is "very into the outdoors… I like to complement my work life, which is mostly at home and working from my office, with going out hiking, skiing, biking, taking my dog Max out every day. So, I like to get a good amount of outdoor exposure… [However,] because we do not have a synagogue or any common place of practice in Jackson, I pray just mostly at home."
The fact Noah is a divorcee, has a 13-year-old son he shares with his ex-wife in Israel, and is admittedly a "very particular person" in general had not made it easy for him to find a companion. But he still desired someone with similar cultural and spiritual values, adaptability in practice, as well as at least a tolerance for Phish's music so they could attend a few of their concerts together. That's why Aleeza soon introduced him to 31-year-old fellow "flexidox" Jew, Floridian pharmacist Eliana Stepansky, just for them to quickly realize they weren't really romantically compatible.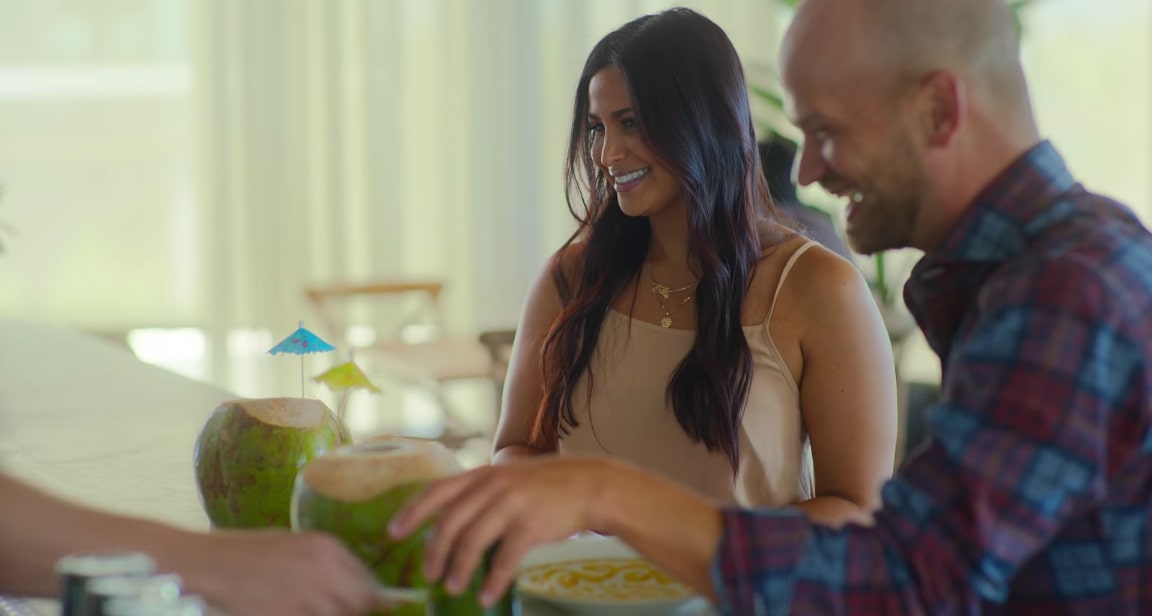 The matchmaker thus brought Arizona resident Ophir Gross into the picture, especially as her core background, beliefs, future expectations, and interests aligned with Noah's to a large extent. This much was actually clear during their first date at a pub, where they were able to not only engage in lighthearted small talk but also get into their deepest aspirations as well as family plans. The fact she had close relatives in Israel, considered traveling a part of her lifestyle, was open to adventures, and didn't even blink an eye at the mention of his son were all massive plus points too.
Are Noah and Ophir Still Together?
"[Noah] is so sweet," Ophir candidly stated at one point after their first meeting. "And I love kids — I definitely want to have a family, and he wants to have a family too. So who knows? You know, could be a blended family [with his son included]." As for the investment advisor, he said, "She's very outgoing, and I like her confidence. I like her personality. I think she also wants the same things that I want. I think we match up really well." Then, he concluded with, "I'm super exited about seeing where this could go," making it evident he and Ophir planned on seeing one another again.
Yet, unfortunately, from what we can tell through their respective social media platforms, it doesn't appear as if Noah and Ophir were able to convert their dates into a full relationship. We should mention neither the financial industry expert (now based in Denver, Colorado) nor the Phoenix realtor has confirmed or denied anything as of writing, but the complete lack of their online contact certainly implies a lot. In fact, despite both of them appearing rather content with their vulnerable experience in 'Jewish Matchmaking,' they don't even follow one another on Instagram — though the latter does follow Noah Del Monte's potential suitor Tav Gross as they are real sisters.
Read More: Are Nakysha and Evan From Jewish Matchmaking Still Together?