Love is an immensely powerful human emotion on which innumerable poetry has been written, songs have been sung, and stories have been told. Since time immemorial, mankind has been trying to discover the true essence of the emotion called love through his various musings, but has still failed to find the absolute truth regarding this emotion. This difficulty arises because love is an extremely complicated emotion. Even the lover fails to understand when, where, or why he/she has fallen in love in the first place. Of course, there are societal norms or restrictions which tend to prevent emotions from transgressing certain boundaries. However, on most occasions, one cannot exactly quantify why we fall in love with a certain person.
The mutual attraction between humans can be sexual or romantic, anywhere on the sex/gender spectrum, and even with people beyond one's age group. The relationships where there is a massive gap in age tend to be looked down upon in society. It is generally presumed that the older partner in such relationships has "trapped" the younger one to fall in love with him/her. However, if the attraction is there, whatever anyone else says should never matter. With all that said, here's the list of really good older woman younger man romance movies on Netflix that are available to stream right now:
5. B.A. Pass (2012)
This 2012 Hindi neo-noir thriller centers on a young man named Mukesh who has enrolled himself in an undergraduate course. After the death of his parents, he lives with his aunt in Mumbai. Mukesh is not well-loved in his new home, and is constantly made to run errands for his aunt. One such errand leads him to Sarika's house. She is the wife of Mukesh's uncle's colleague, whom Mukesh had earlier met during a party. Sarika takes advantage of the naive Mukesh and uses him to satisfy her sexual urges, eventually reaching a point where she makes him a male prostitute for other sexually unsatisfied married women like her. Mukesh also enjoys his newfound job which earns him quite enough to take care of his two younger sisters.
However, Mukesh's peaceful days don't last for long when one day Sarika herself tells on Mukesh to his aunt. 'B.A. Pass' is quite a well written film, with strong performances from the two leading actors. However, it must be noted that the depiction of sex in the film is far too unreal to be taken seriously.
4. Miss Stevens (2016)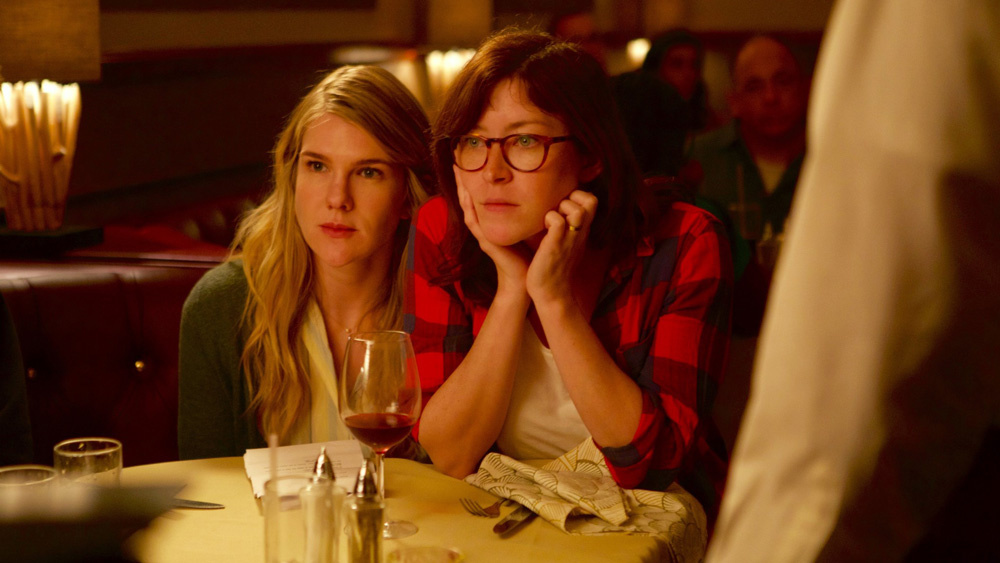 Written and directed by Julia Hart, 'Miss Stevens' can be described as a coming-of-age film about an adult. The central character of the movie, the eponymous Rachel Stevens, is the English teacher of a high school who decides to take some of her students to a drama competition in California. During the weekend-long stay at the venue, Miss Stevens goes through a string of events which make it clear to her that she now is the person youngsters will be looking towards for advice. She is beyond the point in her life where she can depend on an elder to show her the right path. Two of the major things that happen with her during the weekend are: she has sex with a teacher from another school and one of her own students confesses his romantic feelings for her. Miss Stevens herself finds it hard to deny the fact that she too feels similarly for the student in question. How she reacts to the situation becomes the major theme of the movie.
3. 5 To 7 (2014)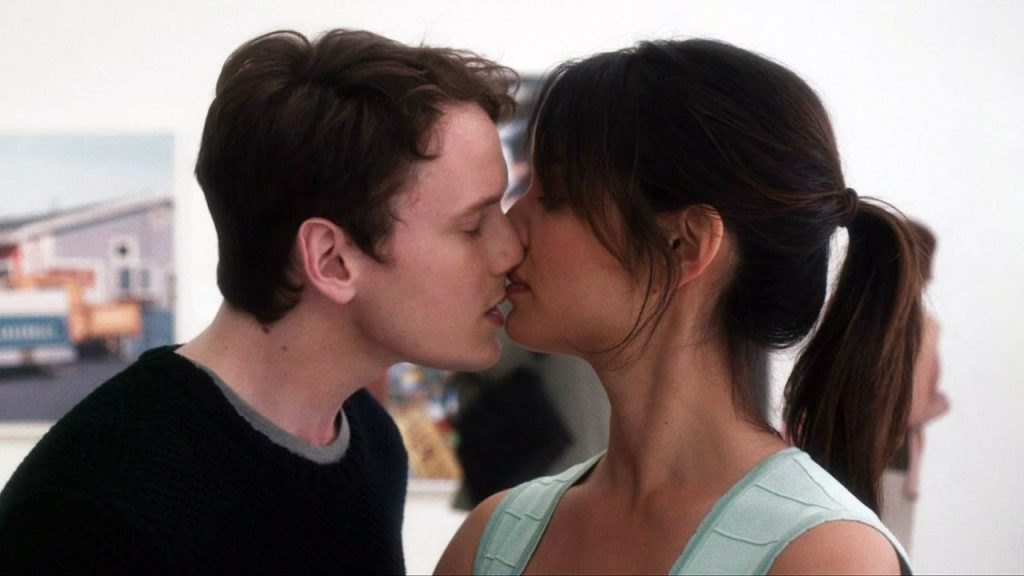 Anton Yelchin, whom we've regularly seen in the 'Star Trek' films is the central character of this film directed by Victor Levin. Yelchin's character Brian Bloom is a 24-year-old writer who is struggling to establish himself as a proper literary voice in New York. One fine day, Brian comes across a French woman called Arielle, and both of them soon realize that they are romantically attracted to each other. However, Arielle explains to Brian that she is a married woman with children, and that her relationship with her husband is an open one. If they have to spend time with each other, they've got to do so between 5 and 7 PM during weekdays. Though hesitant at first, Brian agrees and even develops a friendly relationship with Arielle's husband Valéry. Everything goes smoothly until Brian transgresses the rules of their relationship by asking Arielle's hands in marriage. Furious, Arielle's husband pays a visit to Brian's home, and things take a shocking turn.
'5 to 7' is one of those films which open our eyes towards the various kinds of complex relationships that exist around us. Not every relationship needs to follow the same rules. Every couple can make their own rules and stay happy as long as both sides are respectful towards the rules and more importantly, towards each other.
Read More: Best Civil War Movies on Netflix
2. Haider (2014)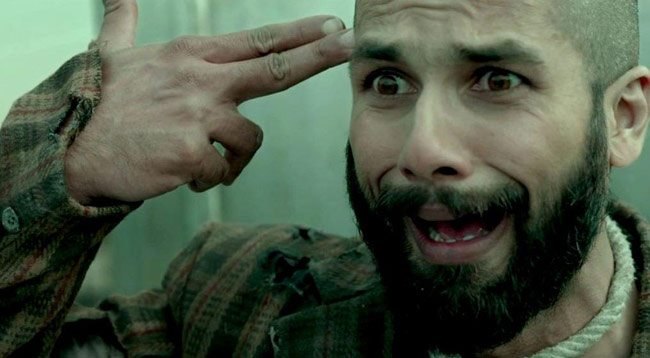 'Haider', starring Shahid Kapoor, Tabu, Irrfan Khan, and Kay Kay Menon, is a Hindi adaptation of William Shakespeare's play 'Hamlet'. 'Haider' is the third in a series of films Indian director Vishal Bhardwaj has made on the works of Shakespeare. The film follows the story of a Kashmiri student and poet who returns to his homeland to find out that his father has been taken away by the army. His father's only guilt was that he was a doctor who agreed to treat a separatist leader.
Though the film is not really about a romantic relationship between a younger man and an older woman, there's an underlying sexual tension between Haider and his mother Ghazala. Haider is filled with rage and jealousy upon coming to know that his mother has developed a romantic relationship with his uncle only a few days after his father's disappearance. The Oedipal references in the film are far too strong to be ignored. Notably, 'Haider' is the first Indian film to win the People's Choice Award at the Rome Film Festival.
Read More: Best Student-Teacher Relationship Movies on Netflix
1. The Graduate (1967)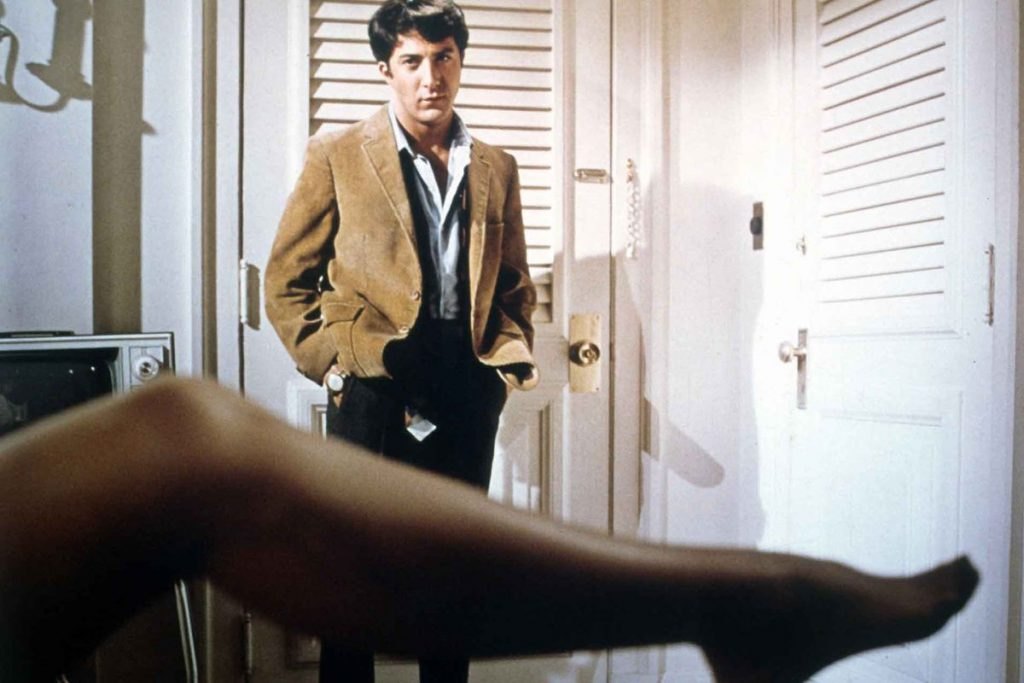 One of the films which threw open the doors for the New Hollywood filmmakers, 'The Graduate', directed by Mike Nichols, stars Dustin Hoffman in his sophomore film role. Hoffman's character, Benjamin Braddock, is a young graduate who has returned home after finishing his college education. While his parents and well-wishers constantly probe Benjamin to decide on a career path, we see him rather relaxed and not worried a bit about his future. When the wife of his father's law partner, Mrs. Robinson, asks Benjamin to drive her home one day, he merely follows without giving the situation much thought. However, it becomes pretty clear once they reach the house that Mrs. Robinson is trying to seduce Benjamin and have a sexual relationship with him. Benjamin soon gives in and begins an affair with Mrs. Robinson. Things remain under the wraps until Benjamin makes the situation difficult for himself by falling in love with Mrs. Robinson's daughter.
'The Graduate' is one of the most iconic coming-of-age movies of all time. The humor and the performances turn the film into a truly unforgettable cinematic experience. The writing, especially the character development, continues to impress critics and cinephiles even five decades after its release.