Age does not have much of a role to play when matters of the heart are in question. The attraction between a male and a female is something so primitive that no societal restriction can prevent it from taking place. Since love is such an inexplicable territory, throughout history, numerous works of art have tried to capture the phenomenon in its entirety. While talking about love, it is important to note that romantic attractions can happen between any two people, no matter their age, sex, race, or religion. And those who wish to pursue unorthodox romantic relationships are really courageous lovers who are ready to transgress societal norms to be with their loved ones.
Just like other forms of art, films too have grappled with the topic and depicted love in several forms throughout the medium's history. Film is the medium that can give expression to a wide range of human emotions, and capture the nuances of human relationships. Relationships between people of a noticeable age difference have been depicted in films for a long time. If you wish to watch some of these movies, then you have arrived at the right place. Here's the list of really good older man younger woman romance movies on Netflix that are available to stream right now:
5. Teenage Cocktail (2016)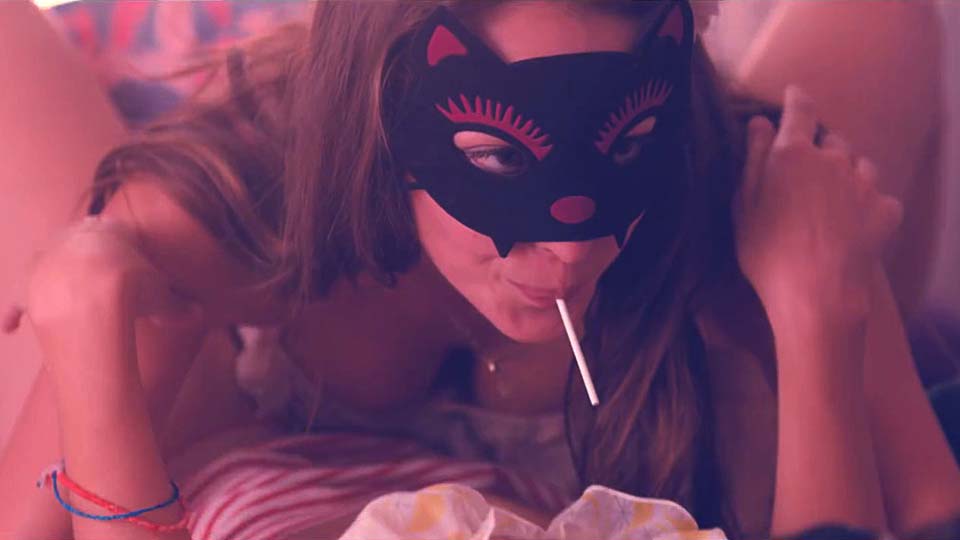 'Teenage Cocktail' is one of the sexiest coming-of-age stories you will ever come across. The film centers on the lives of two girls – Jules and Annie. Annie is the new girl at school who did not manage to make any friends until Jules entered her life. Annie soon realizes that Jules earns a hell lot of money by exposing herself online via her webcam to paying clients. Her face remains hidden because of a mask that she wears. Though hesitant at first, Annie eventually feels that this can be a fun way to make a lot of money, and soon she starts following Jules' footsteps. Their lives go on smoothly until Jules comes across a client called Frank. He is quite older than the girls and even has a family to support. However, the girls find themselves in danger when Frank's obsession with Jules begins to take an unhealthy turn.
The film wonderfully captures the online sex market which is booming these days. Moreover, the drastic tonal change which happens during the final act of the film also adds to its merit. High school films usually do not go beyond the scope of their stories. But this film does not travel the usual path, and makes a remarkably strong commentary about the dangers of having sexual relationships with absolute strangers.
4. Una (2016)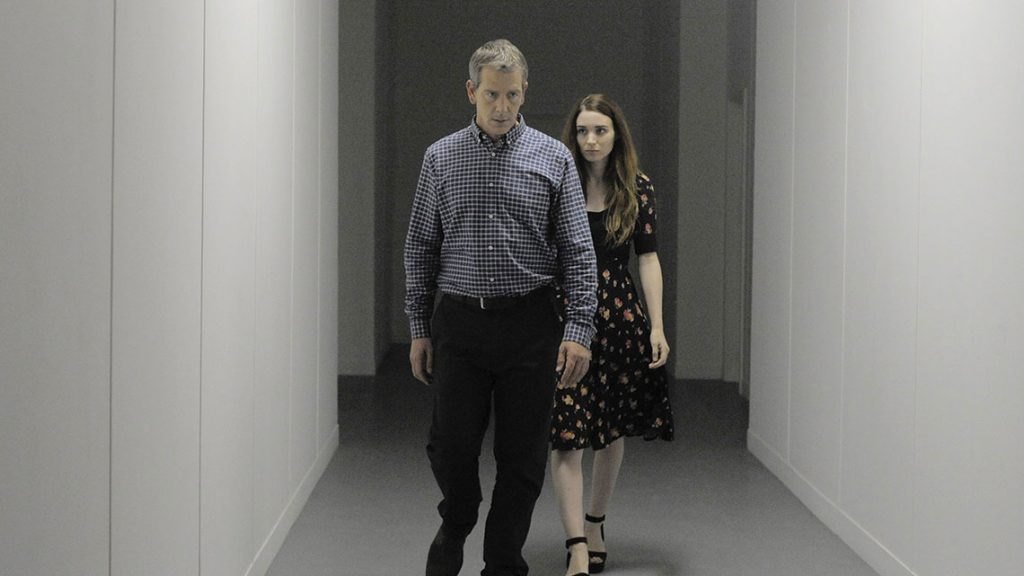 Rooney Mara is one of the strongest actresses working today. It is really sad that she does not get as many important roles as she deserves. This 2016 film again proves what a powerful performer she is. Here, Mara plays the eponymous Una, a young woman who was once in love with her father's friend, Ray. When she was merely 13, Una had planned her elopement with Ray, only to be left stranded by the man. Once she is old enough, Una starts looking for him to try and get an explanation about his behavior. When Una finally manages to locate Ray, he constantly tries to avoid her. They do come face-to-face when Una decides to confront him at his new home right in the middle of a party.
The narrative of the film is brilliantly constructed, as it keeps the viewers engaged throughout. The story is rather uncomfortable, but the way these characters open up about their lives and talk about their choices makes everything fall into perspective. It is highly recommended!
3. My Teacher, My Obsession (2018)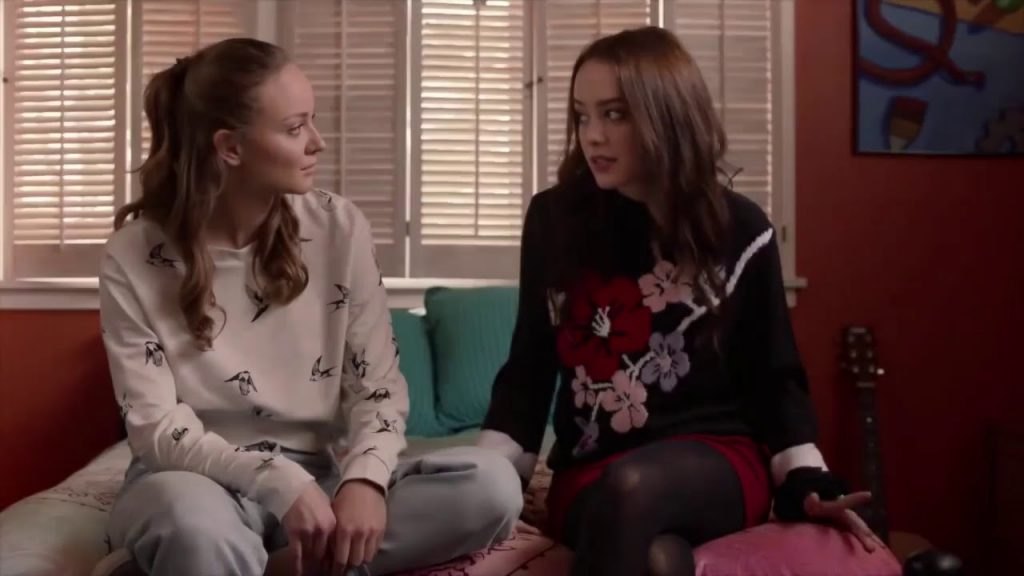 How will you react when you come to know that a friend of yours is obsessed with one of your parents? Check out 'My Teacher, My Obsession' if you're too uncomfortable to answer the question. The film centers around the lives of two friends, Riley and Kyla, who meet when Riley takes a transfer to the latter's school. Interestingly enough, Riley's father Chris also joins the school as its English teacher. The two girls hit it off quite well until Riley comes to know that Kyla has developed a romantic attraction towards her father. The attraction slowly takes a turn towards obsession as Kyla spirals down a road of violence in order to have Chris for herself. The film is painfully bland for the most part, but it does have a few interesting moments.
Read More: Best Existential Movies on Netflix
2. As Good as It Gets (1997)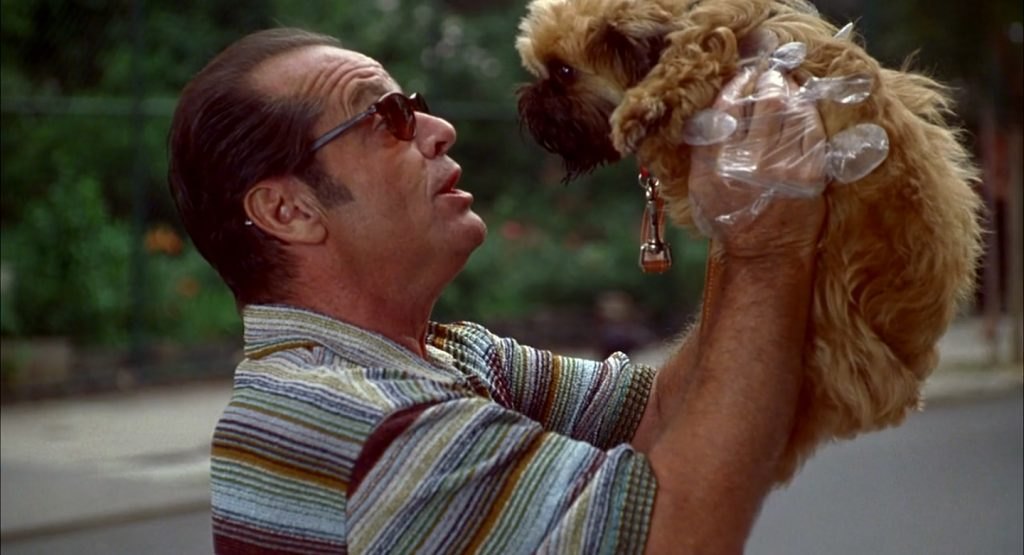 One of the most heart-warming films Jack Nicholson has ever been a part of, 'As Good as It Gets' features the legendary actor in the role of a writer of romantic novels. Nicholson's character Melvin Udall is rather misanthropic, and thus does not have many friends. He also suffers from a serious level of OCD due to which he has certain peculiar habits like sitting at the same table while eating at the same restaurant everyday, walking in a particular way on the sidewalk, and so on. Just beside his house lives a young gay artist called Simon. When Simon is hospitalized one day, Melvin is tasked with taking care of his dog.
Due to his uncouth behavior, nobody finds him likable but there is one waitress, Carol, who deals with Melvin every single day. Melvin takes a fancy towards this young woman. When Carol one day says that she has to leave to look after her sick son, Melvin's world begins to collapse in front of him. Nicholson and Helen Hunt (Carol), won Academy Awards for their performances in the film. The best thing about the movie is that it manages to play with the audience's emotions quite well. We do know how such films eventually pan out, but still can't stop falling in love with these endlessly fascinating characters.
Read More: Best Feminist Movies on Netflix
1. Nymphomaniac Vol. 1 & 2 (2013)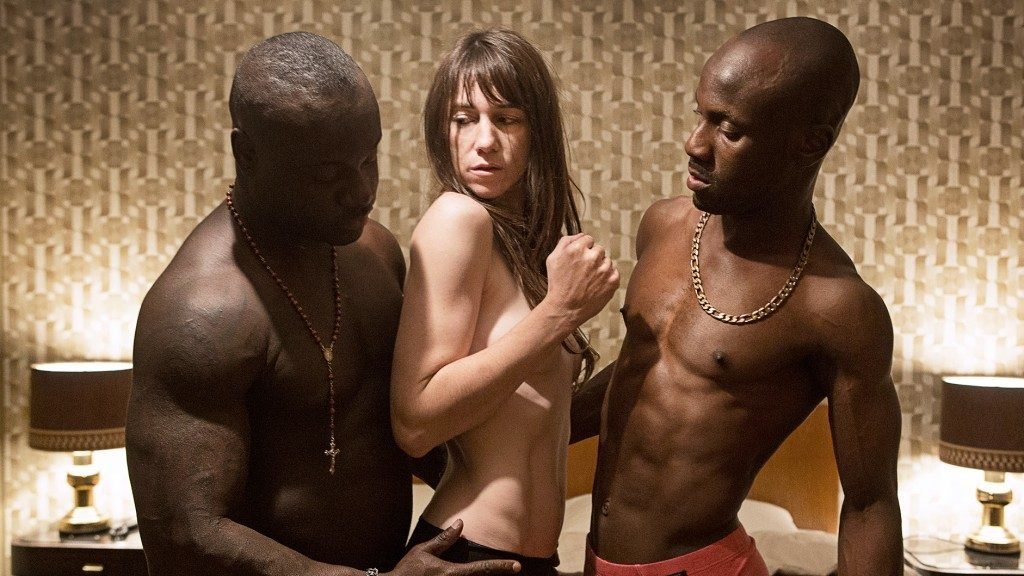 Lars von Trier's 2013 two-part feature 'Nymphomaniac' is a film that truly pushes the boundaries of cinema. It tells the story of a woman called Joe who has led an extremely active sexual life since her teenage years. The film lets us know about her sexual adventures through a conversation she has with a middle-aged man who claims to be asexual. In her sexcapades, Joe has frequently had sexual relationships with men far beyond her age. In one of the film's most graphic scenes, we see a teenage Joe performing oral sex on an older married man right inside a train compartment. The film portrays sexuality in the most vivid manner possible, and we must acknowledge the length to which the actresses Charlotte Gainsbourg and Stacy Martin went to portray the character in two stages of her life.
Read More: Best Student-Teacher Relationship Movies on Netflix