Age does not have much of a role to play when matters of the heart are in question. The attraction between a male and a female is something so primitive that no societal restriction can prevent it from taking place. Since love is such an inexplicable territory, throughout history, numerous works of art have tried to capture the phenomenon in its entirety. While talking about love, it is important to note that romantic attractions can happen between any two people, no matter their age, sex, race, or religion. And those who wish to pursue unorthodox romantic relationships are really courageous lovers who are ready to transgress societal norms to be with their loved ones.
Just like other forms of art, films too have grappled with the topic and depicted love in several forms throughout the medium's history. Film is the medium that can give expression to a wide range of human emotions, and capture the nuances of human relationships. Relationships between people of a noticeable age difference have been depicted in films for a long time. If you wish to watch some of these movies, then you have arrived at the right place. Here's the list of really good older man younger woman romance movies on Netflix that are available to stream right now:
5. An Easy Girl (2019)

Directed and co-written by Rebecca Zlotowski, 'An Easy Girl' is a French comedy film that stars Zahia Dehar, Mina Farid, Benoît Magimel, and Nuno Lopes. The story follows Naïma, a confused teenager who has just turned 16 and is concerned about missing out on things in life. Therefore, she asks her free-spirited and voluptuous cousin Sofia for advice despite her best friend's warning that things will not turn out the way she expects. The movie explores the misadventures of Naïma and Sofia as they experiment with their lives during the summertime on the French Riviera. While the 16-year-old may not have been familiar with the harsh truth of life before that, the time spent with her cousin turns out to be a life-changing experience for the protagonist.
4. Red Joan (2018)
Based on Jennie Rooney's novel of the same name, 'Red Joan' is a British spy drama film directed by Trevor Nunn. The Sophie Cookson and Stephen Campbell Moore-starrer focus on a young adult named Joan Smith who gets embroiled with Communists and radical politics while studying at Cambridge University. She became friends with Leo and Sonya around the same time and eventually even fell in love with the former. However, their relationship is jeopardized by Leo's constant pressure to make Joan spy for the Soviet Union. Several decades later, she is arrested by the British Intelligence Service for colluding with the communists. But what happens in the intervening time? Does Joan Smith betray her country and spy for the Soviet Union? Or is she innocent?
3. My Teacher, My Obsession (2018)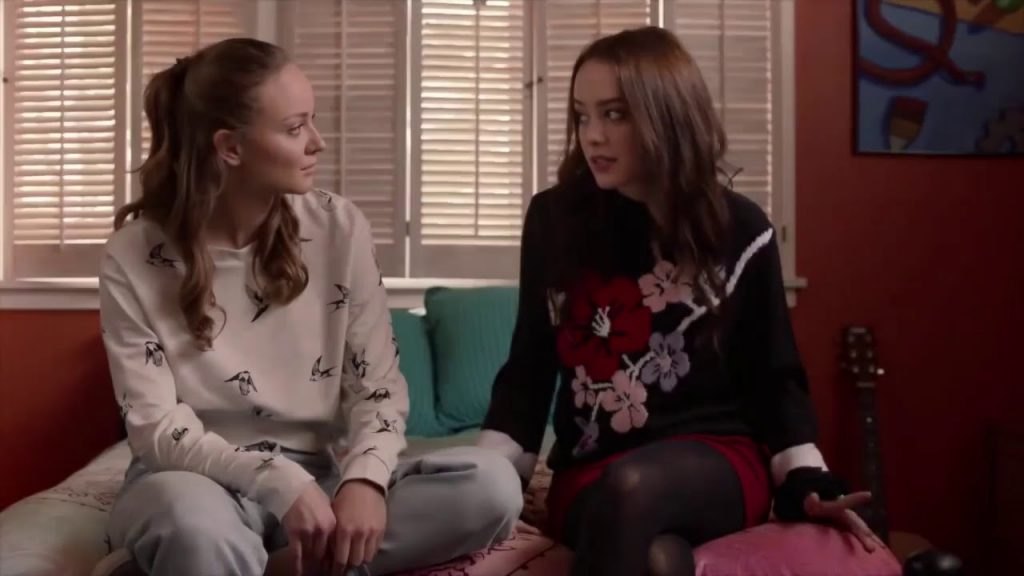 How will you react when you come to know that a friend of yours is obsessed with one of your parents? Check out 'My Teacher, My Obsession' if you're too uncomfortable to answer the question. The film centers around the lives of two friends, Riley and Kyla, who meet when Riley takes a transfer to the latter's school. Interestingly enough, Riley's father Chris also joins the school as its English teacher. The two girls hit it off quite well until Riley comes to know that Kyla has developed a romantic attraction towards her father. The attraction slowly takes a turn towards obsession as Kyla spirals down a road of violence in order to have Chris for herself. The film is painfully bland for the most part, but it does have a few interesting moments.
Read More: Best Existential Movies on Netflix
2. As Good as It Gets (1997)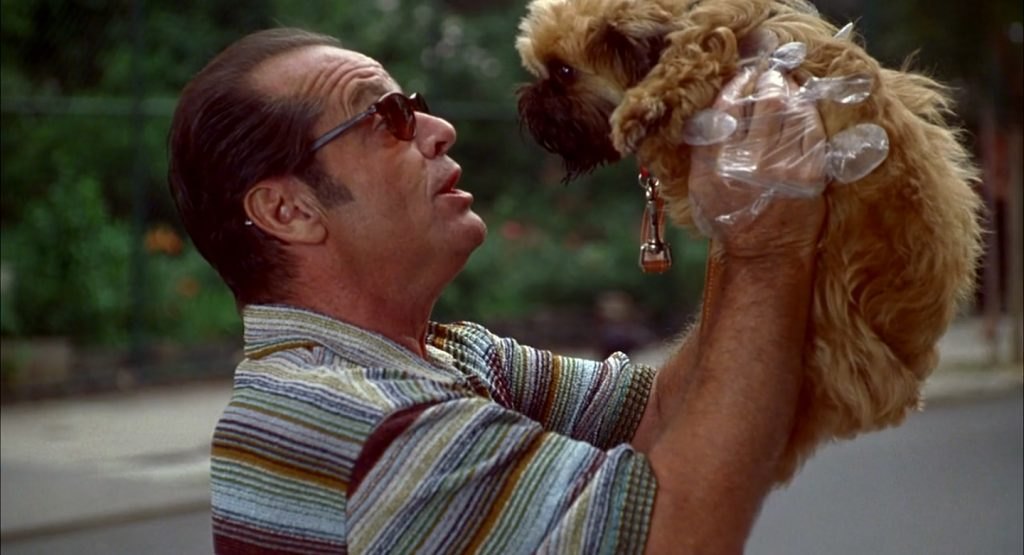 One of the most heart-warming films Jack Nicholson has ever been a part of, 'As Good as It Gets' features the legendary actor in the role of a writer of romantic novels. Nicholson's character Melvin Udall is rather misanthropic, and thus does not have many friends. He also suffers from a serious level of OCD due to which he has certain peculiar habits like sitting at the same table while eating at the same restaurant everyday, walking in a particular way on the sidewalk, and so on. Just beside his house lives a young gay artist called Simon. When Simon is hospitalized one day, Melvin is tasked with taking care of his dog.
Due to his uncouth behavior, nobody finds him likable but there is one waitress, Carol, who deals with Melvin every single day. Melvin takes a fancy towards this young woman. When Carol one day says that she has to leave to look after her sick son, Melvin's world begins to collapse in front of him. Nicholson and Helen Hunt (Carol), won Academy Awards for their performances in the film. The best thing about the movie is that it manages to play with the audience's emotions quite well. We do know how such films eventually pan out, but still can't stop falling in love with these endlessly fascinating characters.
Read More: Best Feminist Movies on Netflix
1. Tiger, Blood in the Mouth (2016)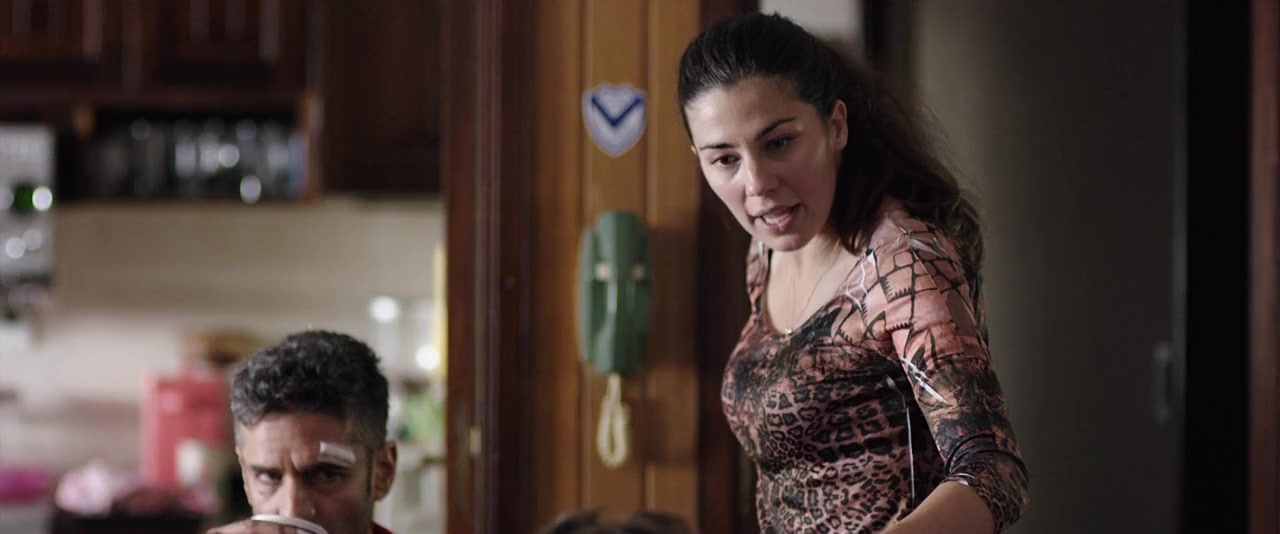 Starring Leonardo Sbaraglia, Eva De Dominici, and Érica Bianchi, 'Tiger, Blood in the Mouth' is a sports drama movie written by Hernán Belón and Marcelo Pitrola. The story revolves around an old boxer named Ramon who has worked hard to establish a respectable career. While he has a happy family, the boxer's life takes an unprecedented turn when he meets 25-year-old Deborah. The duo is sexually attracted to each other and can barely keep their hands off one another, so they naturally engage in a steamy affair. But their relationship puts Ramon in a tricky situation, and he realizes that he must take some rough calls.
Read More: Best Student-Teacher Relationship Movies on Netflix