With CBS' '48 Hours: The Case of the Poison Cheesecake' delving into the tale of Russia-born former dominatrix Viktoria Nasyrova, we get a true insight into the dark side of human nature. After all, not only did she leave her homeland in 2014 following the mysterious homicide of a neighbor, but she has also since been convicted of attempting to kill eyelash technician Olga Tsvyk. So now, if you simply wish to learn more about the latter — with a specific focus on her background, her experiences, as well as her current standing — we've got the essential details for you.
Who is Olga Tsvyk?
Although it's unclear precisely when Olga first stepped foot in the United States from Ukraine to build a new life for herself, she'd actually managed to do wonders by the time 2016 rolled around. That's because she already held the position of an experienced beauty stylist at a local salon in New York, enabling her to have both in and out-of-office clients — amongst whom was Viktoria. Therefore, when the latter called on August 28 with a plead to come over to her Forest Hills, Queens home for a quick touch-up in an "eyelash emergency," the 35-year-old quickly said okay.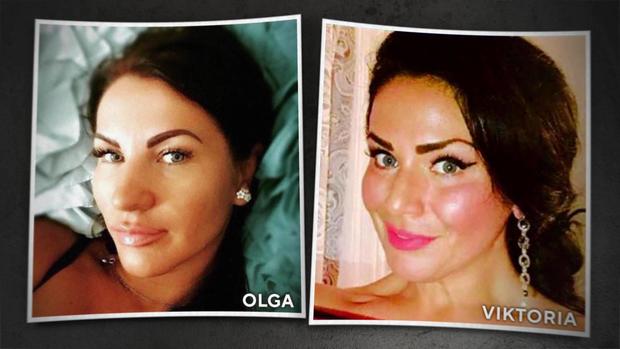 According to Olga's accounts, Viktoria had arrived with a box of cheesecake from a nearby famous bakery in hand but had two delectable pieces herself before finally offering one to the tech. She gladly took it, unaware that her client had laced this with significant amounts of a long-lasting, powerful, tasteless Russian tranquilizer by the name of Phenazepam (or benzodiazepine). "I started to look to lie down on the bed [within 20 minutes]," the former once said in court, making it clear she began feeling terribly ill terribly quickly. "I started to look for a pillow."
Olga added, "I was realizing that I was losing consciousness, and I said to her, 'Vika, I'm feeling really bad.' I started feeling very nauseous. I wanted to vomit. I started to vomit right by my bed onto the floor. I told her, 'Vika, I'm going to throw up right now.' She said, 'Don't worry about it, I will clean it up.' I remember she went to the bathroom and came back with Bounty." The young woman then fell unconscious into bed, only to hallucinate before another friend found her the next morning — this time, she was in racy lingerie with white pills all over her floor.
It honestly seemed like Olga had attempted to take her own life, yet this was not the case, and thankfully medical professionals at a nearby hospital were able to bring her back to stability. Her records actually suggest she was close to having a severe heart attack due to the amount of Phenazepam in her bloodstream, so she was still a little loopy when she was discharged a day later. Nevertheless, as soon as she arrived home, she noticed she'd been robbed — her Ukrainian passport, US work documents, $4,000 in cash, as well as some valuable accessories, were missing.
That's ostensibly when Olga realized the entirety of what'd happened and contacted the authorities, resulting in them finding Viktoria's DNA on the cheesecake box — this corroborated everything. Thus started a search for the former dominatrix, just for it to conclude with her arrest for attempted murder, assault, theft, and unlawful imprisonment, from her Brooklyn home on March 20, 2017. It turns out she wanted to kill the esthetician to assume her identity in order to evade her capture by Russian authorities in connection to her alleged hand in the 2014 murder of her neighbor.
Where is Olga Tsvyk Now?
Olga eventually managed to make a full physical recovery, yet the events of 2016 have traumatized her to no extent, which she clearly elucidated in her testimony during Viktoria's 2023 trial. She even gave a victim impact statement at the time of her sentencing on April 19 to finally get closure — "God gave me life when Viktoria Nasyrova tried to end my life," she said. "For her, it was an easy thing to try and take the life of another person. It was easy to gain the trust of another person and then take everything from that person. It was easy for her to steal. It was easy for her to kill."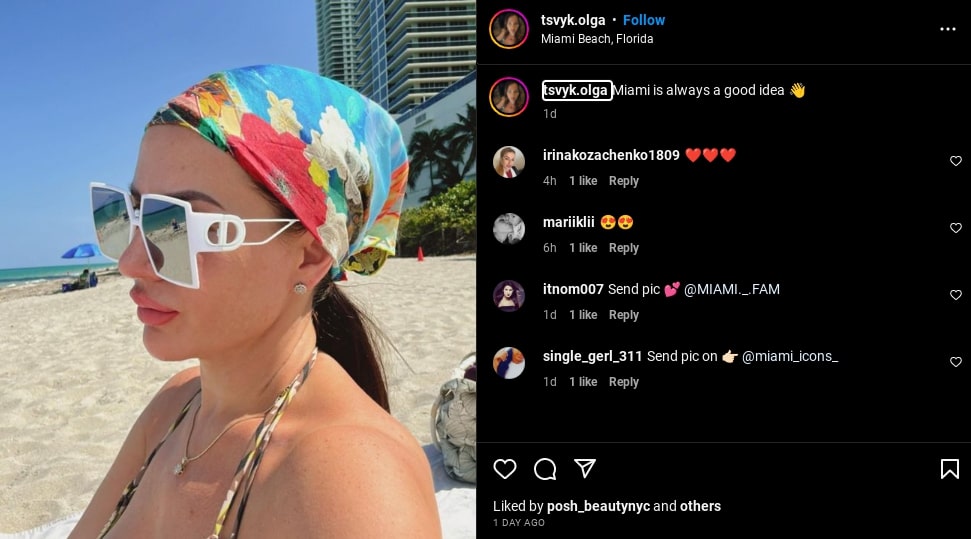 Olga further shared she was unable to sleep for months after the incident because she was terrified Viktoria "would come back and finish what she started… I would spend hours crying myself to sleep, thinking about what happened to me." However, from what we can tell, she has since managed to move on to the best of her abilities on both a personal as well as a professional level. She is gradually learning to open herself up to trust others again, all the while focusing on expanding her own beauty, cosmetic, & personal care business Posh Beauty in New York.
Read More: Alla Aleksenko Murder: How Did She Die? Who Killed Her?