Set in the backdrop of Denver's picturesque beauty, season 17 of Lifetime's 'Married at First Sight' features Orion and Lauren, two individuals who are bound together in holy matrimony minutes after meeting one another. The reality television show traces the unique perspectives of the duo when it comes to marriage and relationships. Given their eclectic standpoints and preferences in a partner, fans have been curious to know more about the individuals. So, if you're also wondering more about their life beyond the cameras, look no further because we've got all the answers right here!
Everything We Know About Orion
Carrying the cultural and hereditary lineage of the Navajo tribes, Orion hoped to find a partner with whom he could share life's highs and lows. In tune with his heritage, Orion even attends the Colorado Springs Indian Centre Powwow with his family from time to time. Based in Golden, Colorado, Orion graduated from the Metropolitan State University of Denver with a specialization in Electrical and Electronic Engineering. He also holds a Bachelor's in Psychology from Keiser University in Fort Lauderdale. Having understood the intricacies of electronics, Orion then kickstarted his journey as a professional. Over the years, he has worked with Tower Electrician Incorporated and maintained his independent contractual relationship with countless clients. He has even worked in London as an Electrical Technician for TES. Currently, he is working as an independent contractor. With almost a decade of experience in the industry, Orion uses his time and energy to focus on a myriad of projects. He now hopes to look past his professional commitments and find the person of his dreams.
In his confessional on the show, Orion has opened up about his perspective on sexuality and marriage. The television personality shared his thoughts when it came to his prospective partner's sexuality. He explained that he would have no reservations even if his spouse-to-be would identify as queer. He supplements his reasoning with the cultural belief of the Navajo tribes and how the matrimonial union is a coming together of two souls, masculine and feminine. In the past, Orion explored the heights of his femininity when he went out on a date with a man. However, he does not identify as gay. Nevertheless, to quench his curiosity, he did venture and explored his preferences. Now, he hopes to share a lifelong journey with a partner and walk down the aisle. With the help of Pastor Cal, Dr Pepper, and Dr. Pia, Orion hopes to find the woman of his dreams. Keeping a line open for communication, it seems that Orion and Lauren might just take things to the next level.
Everything We Know About Lauren
Originally from Chicago, Lauren's relocation to Denver didn't just bring her a skew of new opportunities but also introduced her to the new dating scene. While the vibrance of Colorado was alluring, Lauren didn't find the same experience when it came to dating. As seen on the show, she has had a difficult time finding someone compatible with her likes and interests. Having been disappointed time and again, she has now widened her horizons. Besides finding herself on 'Married at First Sight' in search of a partner, she has even grown as a professional and widened the horizons of her career's trajectory.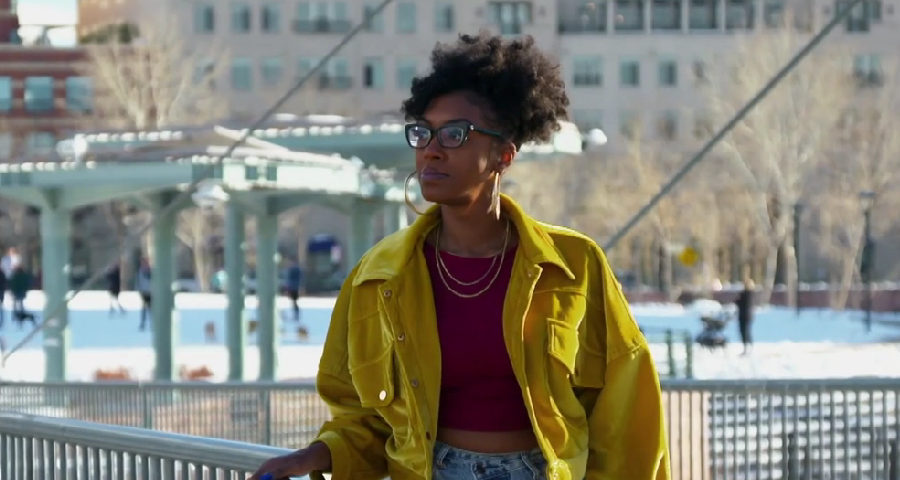 Having studied in Arkansas, Lauren has continued to scale her abilities since graduating with a degree in Agriculture and Business Management. Once a lead camp counselor, she has worked with a myriad of organizations to further her career. As an administrative assistant, she has gained experience working with different companies and even a federal organization. With a prolific career, she is now focusing on working on other aspects of her life.
As seen on the show, Lauren has opened up about her sexual fluidity. She has candidly iterated that she prefers both men and women. However, she wants to get married to a man. In the search for her perfect partner, she's enlisted the help of matchmaking experts in 'Married at First Sight.' Seeing Lauren and Orion's thoughts and ideas converge, host Kevin Frazier and the guest commentators have even shared their optimism when it comes to their future. Seeing as how Lauren has excitedly taken to Orion, it stands to reason that several new milestones await these two. Naturally, we wish them well in all their future endeavors.
Read More: Beth and Jamie: The Married at First Sight Couple Are No Longer Together