Who would have thought that in the end the Best Picture riddle would solve itself. A late breaking World War 1 film seems like quite an unlikely winner in the year 2020. But that's exactly how it is turning out to be. You see, when the competition is so tight, as it was was for the majority of last few months, the winner usually is a film that is universally liked (even if not loved by all). Recent winners like 'Spotlight' and 'The Shape of Water' are good examples. Gone are the days when passionate support used to win you Best Picture. If it had, we all know which film would have won this year: Parasite. Anyway, to quote 'The Irishman', "it is what it is".
9. Ford v Ferrari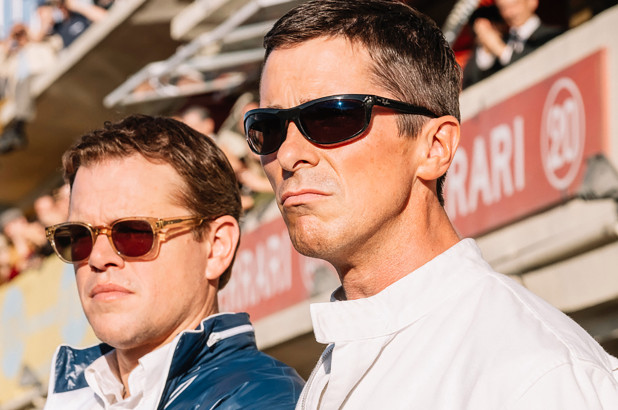 Director: James Mangold
Starring: Matt Damon, Christian Bale, Jon Bernthal
Synopsis: American car designer Carroll Shelby and driver Ken Miles battle corporate interference, the laws of physics and their own personal demons to build a revolutionary race car for Ford and challenge Ferrari at the 24 Hours of Le Mans in 1966.
Oscar Win Prospects: The film may not win Best Picture but it has certainly won many hearts. The "dad movie of the year", as it has been labeled, clearly enjoys a passionate following. The fact that it got nominated is an achievement for the film.
8. Little Women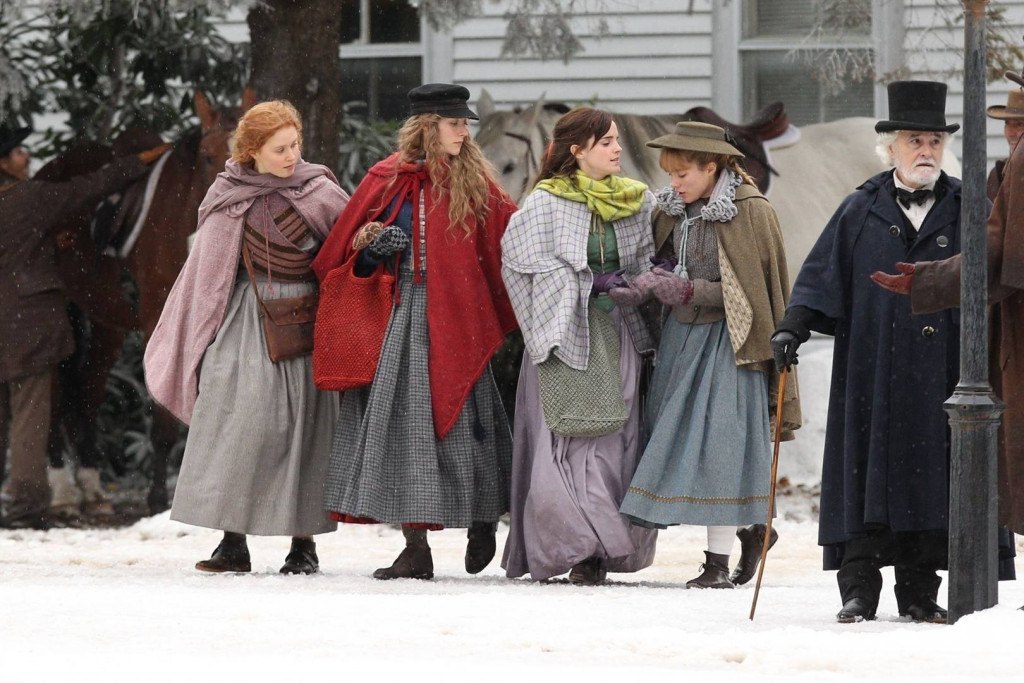 Director: Greta Gerwig
Starring: Emma Watson, Saoirse Ronan, Timothée Chalamet, Bob Odenkirk and Meryl Streep!
Synopsis: Louisa May Alcott's autobiographical account of her life with her three sisters in Concord, Massachusetts in the 1860s. With their father fighting in the American Civil War, sisters Jo, Meg, Amy and Beth are at home with their mother, a very outspoken women for her time. The story tells of how the sisters grow up, find love and find their place in the world.
Oscar Win Prospects: Greta Gerwig made the best film of 2017. 'Lady Bird' was among the three Oscar frontrunners for Best Picture that year. 'Little Women' isn't the frontrunner despite it being one of the best films of 2019. This year too Gerwig will have to contend with just a nomination.
7. Marriage Story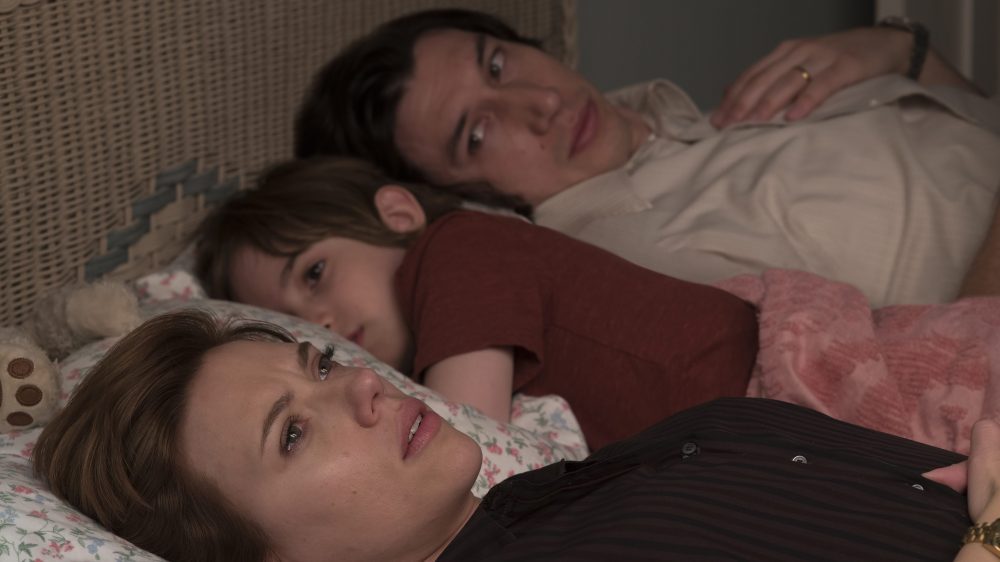 Director: Noah Baumbach
Starring: Scarlett Johansson, Adam Driver, Laura Dern
Synopsis: A stage director and an actress struggle through a grueling, coast-to-coast divorce that pushes them to their personal and creative extremes.
Oscar Prospects: Apart from the fact that 'Marriage Story' has received almost perfect reviews, there are several factors that worked in favor of the film. First and foremost, it is a story that every adult who has been in any kind of relationship can relate to. Secondly, it has two volcanic performances at its center that will melt the hearts of even the most ice cold person out there. . Having said that, the film didn't take off as it should have due to couple of reasons. Several in the Academy haven't yet warmed up the idea of Netflix films competing at the Oscars. As we saw this year with Roma, there's still quite a significant resistance against Netflix. Have the attitudes changed since then? We'll soon come to know. (Read Review)
6. Jojo Rabbit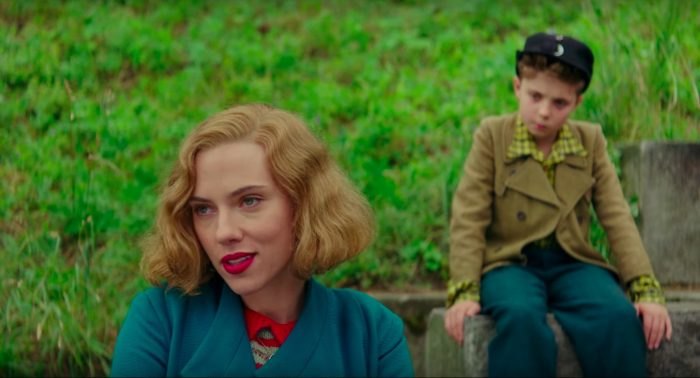 Director: Taika Waititi
Starring: Roman Griffin Davis, Thomasin McKenzie, Scarlett Johansson
Synopsis: A young boy in Hitler's army finds out his mother is hiding a Jewish girl in their home.
Oscar Prospects: An "anti-hate satire". That's how 'Jojo Rabbit' has been promoted by Fox Searchlight, the studio behind the film. Critical reception for the film was split, but clearly there are a lot of Academy members are passionate supporters. Winning the TIFF Audience award is surely a stamp of how likable the film is. The film will not win, but by scoring 6 nominations it might already have exceeded its potential.
5. Joker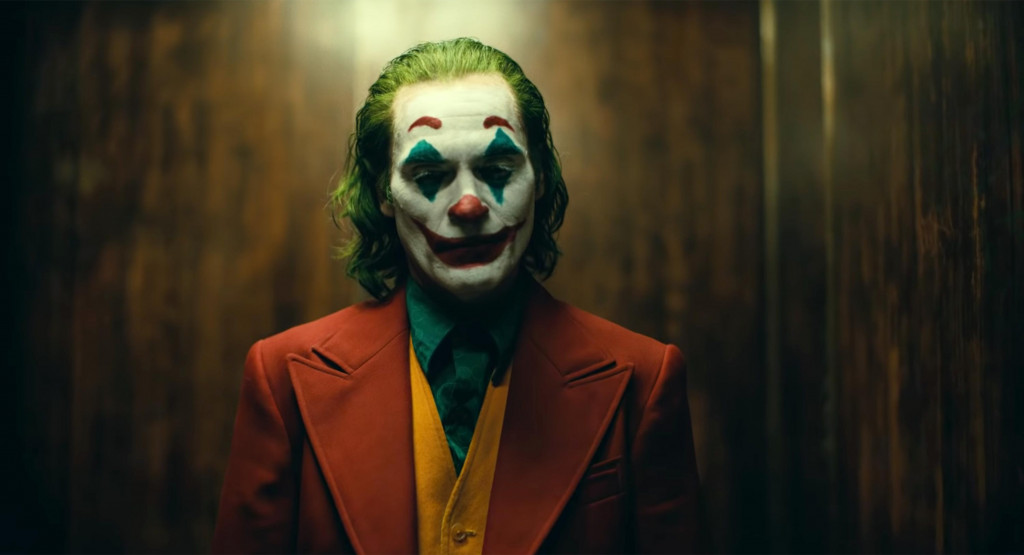 Director: Todd Phillips
Starring: Joaquin Phoenix, Zazie Beetz, Robert De Niro
Synopsis: A gritty character study of Arthur Fleck, a man disregarded by society, and a broader cautionary tale.
Oscar Prospects: When I first saw 'Joker', I was not very sure about its Oscar prospects despite having loved the film. I knew that the film definitely deserves to be nominated because of the courage that both Joaquin Phoenix and Todd Phillips showed in making the film the way they did. At the time, I also knew that some Academy members are going to despise the film. But all my doubts have been quashed since now that 'Joker' is an international box office phenomenon, collecting over one billion dollars at the global box office. It is now that highest grossing R-rated movie ever and also the most profitable comic book movie ever. Basically, what this means is that the Academy members who were on the fence about the film will proudly vote for it. But will it win after scoring 11 nominations? Seems unlikely. (Read Review)
4. The Irishman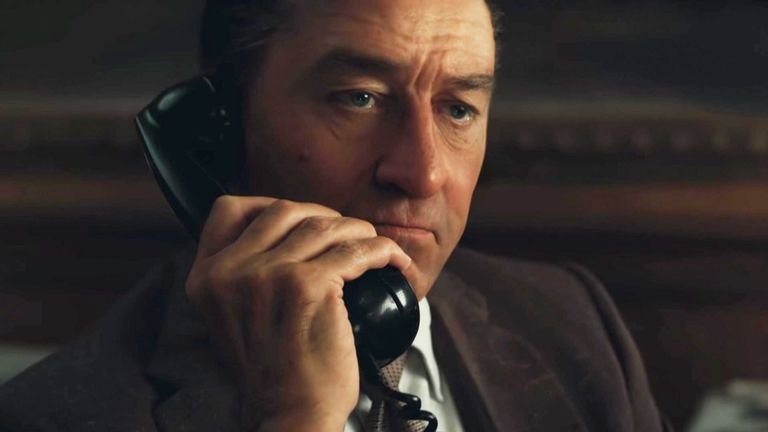 Director: Martin Scorsese
Starring: Robert De Niro, Joe Pesci, Al Pacino, Bob Cannavale, Stephen Graham, Ray Romano and Anna Paquin
Synopsis: The film is based on the book I Heard You Paint Houses by Charles Brandt that tells the story of Frank Sheeran, a WWII veteran, who becomes an American labor union official and alleged hitman for the mob. De Niro plays the lead role of Frank Sheeran.
Oscar Prospects: 'The Irishman' opened at NYFF to all-round universal acclaim, with several critics citing the film to be straight up masterpiece. But despite Netflix's lavish Oscar campaign for the film and all the talent involved, 'The Irishman' has underperformed. It will be miracle from here on if the film manages to win Best Picture.
3. Once Upon a Time in Hollywood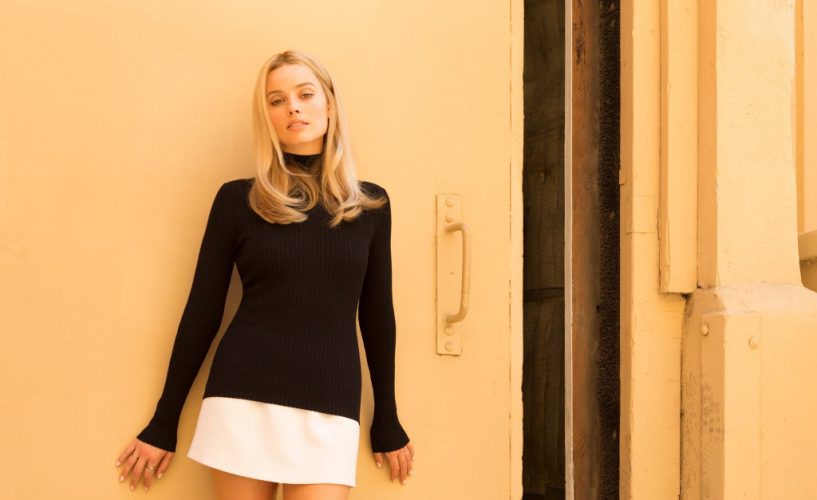 Director: Quentin Tarantino
Starring: Margot Robbie, Leonardo DiCaprio, Brad Pitt, Al Pacino, Damian Lewis, Emile Hirsch, Dakota Fanning and Lena Dunham.
Synopsis: A faded TV actor and his stunt double strive to achieve fame and success in the film industry during the final years of the Hollywood Golden Age in 1969 Los Angeles.
Oscar Prospects: 'Once Upon a Time in Hollywood' is everything that we have come to expect from Quentin Tarantino. And just like his other films, this one too was a little divisive. But to win the top prize, the film needs to have a large group of passionate supporters — which 'Once Upon ..' definitely has — and also a broad support. Tarantino has won two Oscars before — both for Best Original Screenplay. He has not won Best Director or Best Picture prize. Can you believe that? Someone who arguably is the most influential director of past two decades has not been considered worthy enough to be rewarded with the topmost achievement for filmmaking. Unfortunately, he will most likely be denied again this year.
2. Parasite
Director: Joon-ho Bong
Starring: Kang-ho Song, Sun-kyun Lee, Yeo-jeong Jo
Synopsis: All unemployed, Ki-taek's family takes peculiar interest in the wealthy and glamorous Parks for their livelihood until they get entangled in an unexpected incident.
Oscar Prospects: Those who follow Oscar race closely must be wondering right now: how can a foreign film win Best Picture? The answer is quite simple. Parasite is 2019's best film and anyone who sees it cannot not be impressed by what a brilliant piece of work it is. Your next question could be: when has merit started mattering in the Oscar race? The answer to that is it is not just merit in favor of 'Parasite'. There are several other factors going for it. Let's start with the fact that it won Palme d'or at Cannes. That's not a big deal all the time, but considering how much Western audiences have loved the film, the win matters. Also, Joon-ho Bong is a well known name in Hollywood circles, and there has been a history of Academy rewarding foreign auteurs, for example, Michael Haneke for Amour and Alfonso Cuaron for Roma, of course. Though, the fact that the film is not in English certainly limits its potential. (Read Review)
1. 1917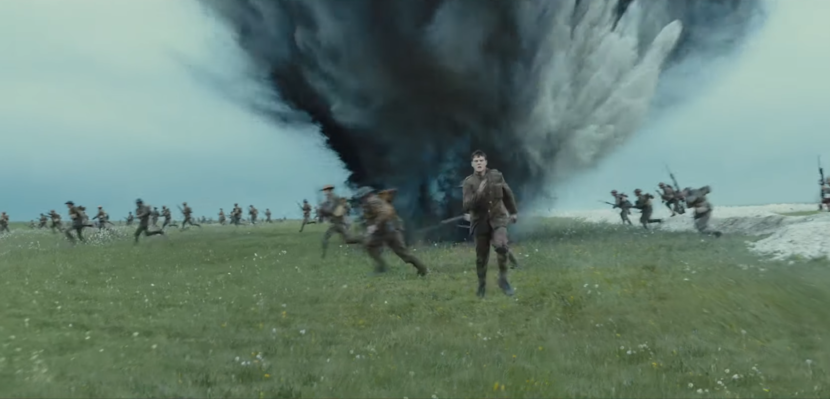 Director: Sam Mendes
Starring: Richard Madden, Benedict Cumberbatch, Mark Strong
Synopsis: Two young British soldiers during the First World War, are given an impossible mission: deliver a message, deep in enemy territory, that will stop their own men, and Blake's own brother, from walking straight into a deadly trap.
Oscar Prospects: In the end, it seems like '1917' will easily win the race. After Golden Globes, PGA and DGA wins, 1917 Best Picture win feels almost inevitable. Sam Mendes Best Picture Oscar for American Beauty in 2000. Exactly 20 years later, he is set to repeat the feat. Everyone — both critics and audiences — seems to be in love with the film. In a preferential ballot system of voting, the film that's most universally likely tends to win. Which means, 1917 is the favorite to win the top prize.
Read More in Oscar Predictions: