Aired on March 6, 2005, the reality TV series on A&E titled 'Intervention' aims to encourage individuals grappling with alcohol and substance addiction to enter treatment programs and embark on the journey to recovery. The program chronicles their life experiences and ultimately stages interventions with the support of their families and friends to motivate them to seek the necessary assistance. Over time, the show has been successful in extending aid to numerous people, leading to positive transformations in their lives. In the 22nd season of the series, one such individual was Pamela, whose challenging life circumstances led to her addiction.
Pamela's Intervention Journey
Describing the day of Pamela's birth, her father fondly recalls it as the best day of his life. Her mother remembers her as an easygoing child who was not only kind but also intelligent and sensitive while growing up. However, their family dynamics took a significant turn when Rick, Pamela's father, lost his mother to cancer. Overwhelmed by grief, he turned to drugs as a way to cope with the immense loss. His substance use escalated over time, and during a one-weekend trip to Montreal, her mother decided to leave the house with her daughters, Pamela and Jenny. After the separation, Rick remained in Montreal, while her mother gained custody of both children.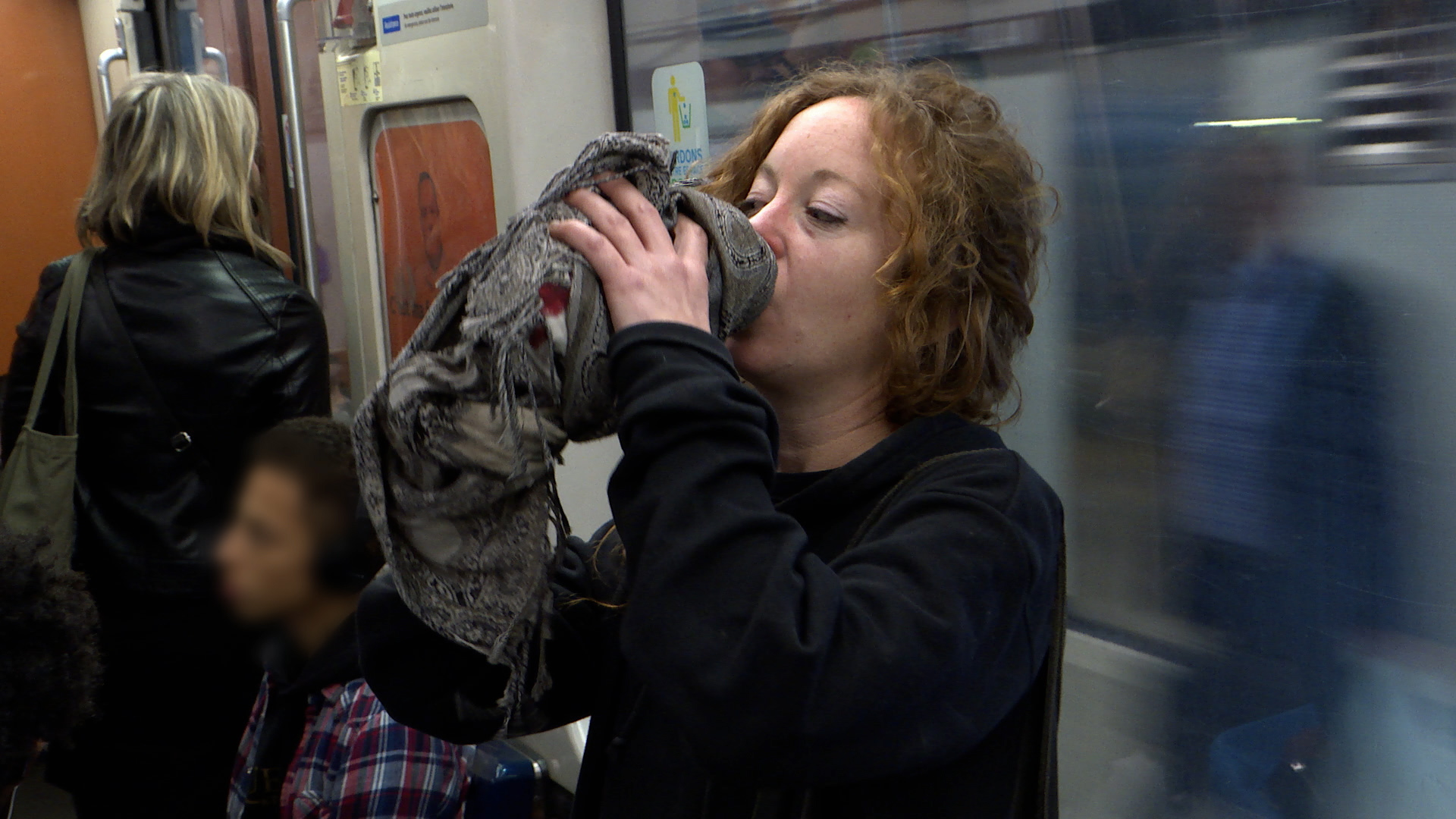 As Rick's drug use continued to escalate, he resorted to theft to sustain his addiction, ultimately leading to his incarceration. Meanwhile, Pamela's mother remarried, but her stepfather did not take a liking to Pamela. Allegedly, he subjected her to verbal and emotional abuse, at times ignoring her for months on end. This treatment left her with feelings of inferiority and insignificance. When she turned 16, her stepfather reached a breaking point and kicked her out of the house. Feeling abandoned, with her mother not defending her, she found herself with nowhere to go. In search of refuge, she sought solace with her father in Montreal.
During Pamela's initial weeks in Montreal with her father Rick and her uncle Bob, she enjoyed a vibrant and welcoming atmosphere. She felt alive and appreciated in this new environment. However, this sense of security was short-lived, as Rick's addiction resurfaced, causing him to disappear for days at a time. Bob, concerned for Pamela's safety in this unstable environment, recognized that it wasn't suitable for a 16-year-old to endure. She began making friends in the area, and within a few months, she started going out to parties, indulging in drinking, and experimenting with drugs. Rick, unable to bear the sight of his daughter spiraling down this path, asked her to move out when she turned 18. With no stable place to call home, Pamela began couch-surfing at her friends' residences, and it was during this tumultuous period that she met her boyfriend.
Shortly afterward, Pamela was pregnant and it felt like a great blessing to her. Determined to maintain sobriety during her pregnancy, she experienced the profound love of motherhood when she welcomed her child into the world. Her son became her source of joy, reminding her of her father and igniting a deep love within her. However, her relationship with her boyfriend faced difficulties, leading her back into substance abuse. Eventually, they separated, and her boyfriend obtained full custody of their son. Pamela's life took a downward spiral as her reliance on drugs and alcohol intensified. By 2018, she was severely addicted to marijuana, alcohol, and amphetamines. Her substance abuse had taken a toll on her health, damaging her voice box, and she found herself unable to go more than a few hours without being intoxicated. Financially drained and disconnected from her father, who refused to provide her with money, she was trapped in a distressing situation.
Pamela's family, including her father, who had been sober for three years, recognized the urgent need to seek professional assistance to help her overcome her addiction. They enlisted the help of Jesse Hanson, an interventionist, to convey the importance of changing her life, primarily for the sake of her son. Understanding the gravity of the situation, she readily accepted the support and guidance offered to her.
Where is Pamela Now?
Following her three-month stay at the treatment facility, Pamela experienced significant positive changes. Her physical and emotional well-being improved noticeably, including the improvement of her voice. She started to regain her sense of self and realized that she was not solely defined by her past or her addiction. She also re-established contact with her son through letters and used drawings as a means of communication, demonstrating her commitment to rebuilding her relationship with him.
As of 2021, Pamela was awaiting a custody hearing for her son and had maintained her sobriety since October 19, 2017. Her journey to break the multigenerational cycle of addiction in her family is truly inspirational, and we hope that she continues to find meaning in her life and enjoys a fulfilling life with her son. While she has chosen to keep her life away from the public eye, her courage and determination serve as an inspiration to others, and we wish her all the best in her ongoing recovery and life journey.
Read More: Nicholette: Where is the Intervention Cast Member Now? Update