The stories of armed forces veterans told in Netflix's 'Heart of Invictus' easily strike a chord with the viewers. After all, the resilience shown by these individuals is nothing short of commendable. However, an equally important role is played by those acting as a support system to these heroes. Consider Paul "Jenks" Jenkins, who is seen in the documentary series as a coach, though he himself was once a part of his country's military services. Naturally, people are curious about where Paul is these days, and we are here to explore the same!
Who is Paul "Jenks" Jenkins?
According to reports, Paul "Jenks" Jenkins joined the Welsh Guards in his youth and was a part of it for six years in the 1970s. But then, within a year of leaving the service, he was sadly involved in a motorcycle accident that injured his neck, leading him to become a permanent wheelchair user. Following this tragedy, the veteran went to a trial session of Wheelchair Rugby and actually found his calling. "In my first year, I was lucky enough to get selected for the Great Britain team, and it's just bloomed from there," he shared with Help for Heroes.
During his time as a player for the United Kingdom, Paul represented his country in the Paralympics and European Championships. Following his career as an athlete, he decided to take up the role of an educator and started working alongside other veterans with the help of organizations like Help for Heroes. "They're signposting people to me like there's no tomorrow! Which is great because you see them when they come first as a bit down in the dumps," he explained. "The more they come, the more they learn, the better they like the sport. And that's what it's all about, it's about them getting out to do something rather than sitting around depressed and fed up with life."
Therefore, by 2019, Paul had evolved into Head Coach of the Ospreys Wheelchair Rugby and the Help for Heroes Warrior Games Teams. In 2014, he also became the Head Coach of the British Invictus team – the sporting event's first year. In the Netflix show, Paul also shared how he feels sports help veterans assimilate into life and regain their purpose. Paul even indicated he feels like his work helps him give back to the institution he has served for years.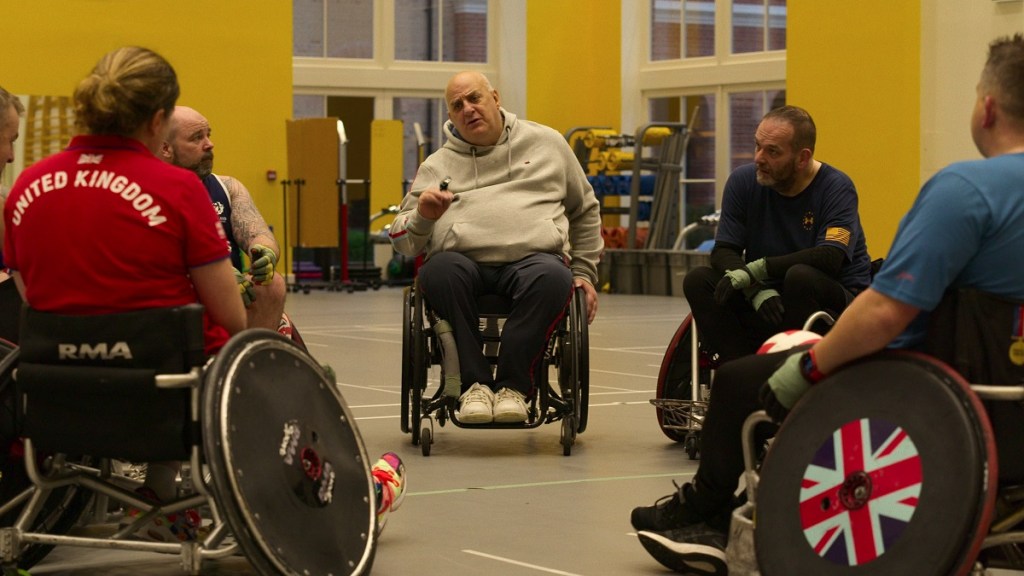 However, weeks before the start of the Invictus Games in The Hague, Netherlands, Paul had a major heart attack while he was home and collapsed. He was found by his wife, Jayne Jenkins, who gave him CPR for 28 minutes. As it turns out, Paul had been medically dead for about 27 minutes, and his wife's actions brought him back to life. He then had to spend time in Intensive Care while his team prepared for the event without his direct guidance.
Where is Paul "Jenks" Jenkins Now?
We are happy to share that Paul "Jenks" Jenkins has since recovered well and continues to live life with the same determination and spirit as before. While he did have to take a step back from his role as the Head Coach for The Hague-held international sporting event – the 2020 turned 2022 Invictus Games – his team did win the silver medal at the same, with Thomas "Tom" Folwell even taking an additional medal home to give to Paul.
As for Paul's current standing, he is based in Bettws, Bridgend, a small village in Wales, England, where he happily lives with his wife Jayne Jenkins, who serves as the Team Technician for the UK Wheelchair Rugby team. It is actually easy to see that Paul holds his entire family close to heart, especially as pictures of his grandchildren decorate a few areas in his home. We wish him the very best and hope that he never loses the compassion as well as passion that has earned him so much respect from all those who have come to know him.
Read More: Where is Oksana Horbach Now?