With Netflix's 'Heart of Invictus' delving into the way sports can help one heal from even the deepest of physical, emotional, and mental traumas, we get a documentary series unlike any other. After all, it follows a group of international military veterans as they compete in the Prince Harry-established Invictus Games to primarily prove to themselves they are much more than their wounds. Amongst them was actually former Royal Engineer (or Sapper) Thomas "Tom" Folwell — so now, if you simply wish to learn more about him as well as his current standing, we've got you covered.
Who is Tom Folwell?
It was reportedly back when Tom was a fresh graduate at the age of 17/18 that he decided to enlist in the British Army, only to complete his basic training with the Digby-Jones Troop in June 2003. The truth is he'd knowingly signed up to be a sapper/combatant and was thus glad to evolve into a plant operator mechanic during one of his two tours of Iraq, just to then be called up to Afghanistan. But alas, despite the obvious dangers of his position, he never imagined a foot patrol under the Personnel Recovery Unit-145 Brigade in Helmand in June 2012 would turn his world upside down.
That's when Tom accidentally stepped upon an Improvised Explosive Device (IED) in a compound, causing it to blow up immediately — he was walking one moment, the next he was lying on the ground. "I can't remember much about what happened as it was all over in an instant," he once candidly revealed. "I was initially flown to Camp Bastion for life-saving surgery. Two days later, I was flown back to Queen Elizabeth Hospital-Birmingham, but they had to stop in Cyprus as I developed a blood clot. They needed to stabilize me… it was touch and go."
Tom actually lost his right leg above the knee, his left leg through the same area, and the tops of all four of his left hand's fingers in the blast, bringing his 9-year career to an end too. The fact he'd also incurred injuries to his back plus had to have pins in his forearms didn't help matters either, especially as it meant he had to spend 2½ months under observation in hospital. Then came rehab, therapy, appointments for possible prosthetics, as well as more to help him adjust to his new life as a bilateral amputee, which took up an additional two and a half years.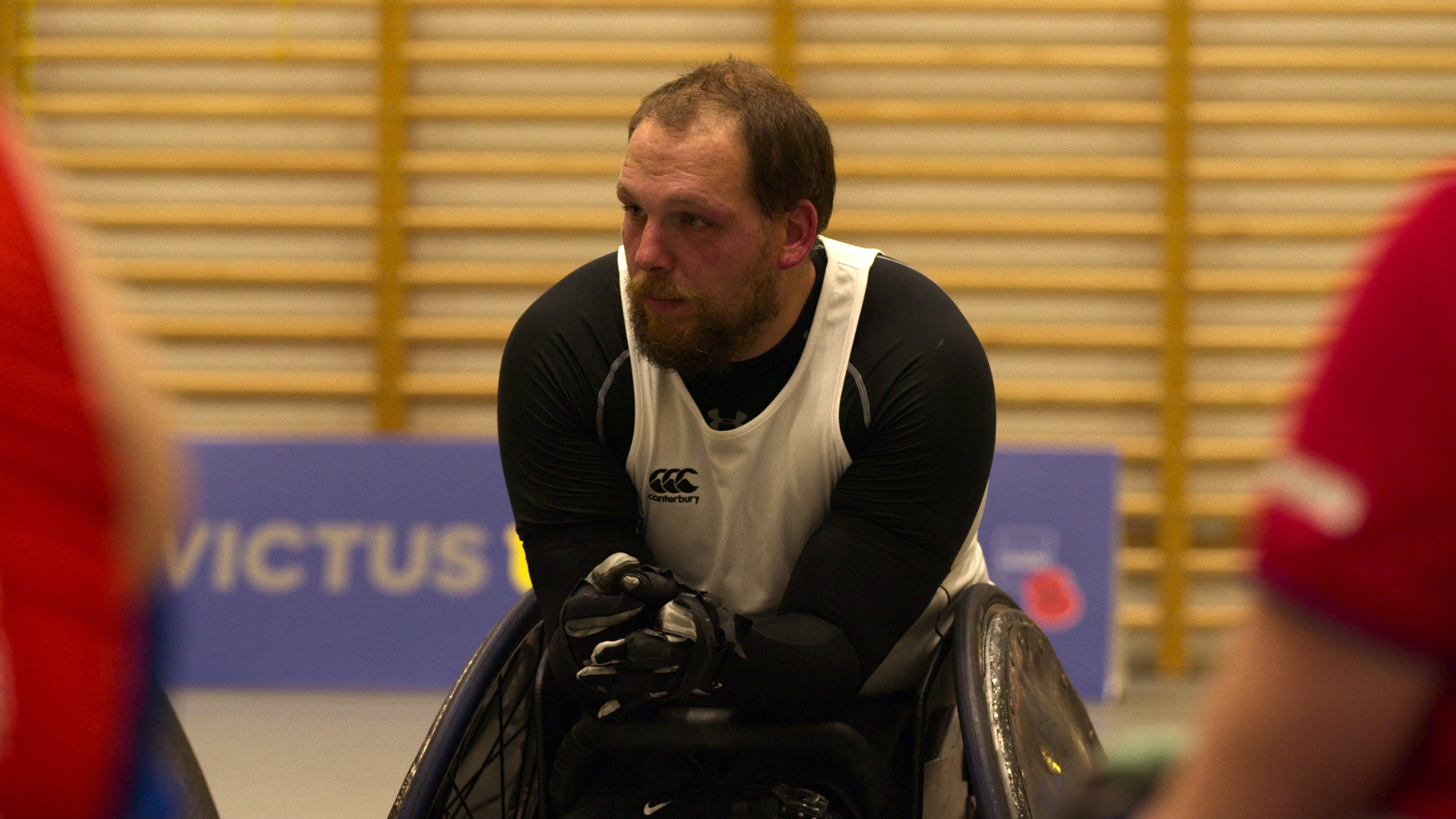 Yet, the worst part for this veteran was arguably the time to follow as he developed sleep apnoea, admittedly got into heavy drinking, and even shrunk into himself upon losing confidence. Tom's overall health hence got affected too, driving his wife Tania Koen Folwell to make it clear he needed to make some quick changes — that's how he came across wheelchair/disability sports. He ostensibly soon learned he had a profound passion for these, particularly wheelchair rugby, but he still had some trouble as a team player at first since he preferred to remain alone in general.
According to reports, despite everything, Tom gladly participated in virtual training sessions for three sports as a proud Team Britain member for the Invictus Games during the COVID-19 pandemic. However, it wasn't until the coach appointed him captain once face-to-face practice resumed that he really underwent growth in every sense of the term — his social skills and confidence rose. So, his leading his team to Silver during the actual 2022 sporting event in The Hague, Netherlands, while showing his son Harvey everything is possible if you just believe are his proudest moments.
Where is Tom Folwell Now?
"Being asked to be captain has given me the confidence to try coaching," Tom expressed in the production. "And I'm now able to push myself into doing anything. But I'd say the biggest change I've had is that I'm not quiet anymore. I make an effort more. I seem to be getting better at holding one-to-one conversations with people." Though, it's this Lincolnshire County resident's familial relationships that are his top priority — supporting his wife and watching their son mature are all he really wants, which is why he's grown not to mind his status as the primary homemaker anymore.
Coming to Tom's present standing; well, he might not be a professional coach at the moment, yet he is a professional athlete — he's the captain of the Leicester Tigers Wheelchair Rugby team. It's also imperative to note this 38-year-old has not only competed in the Invictus Games but has since even taken part in a few virtual Invictus-powered activities, such as Sitting Volleyball leagues. Moreover, and most importantly, it appears as if he recently chose the Osseointegration life, meaning he got permanent, bone-connecting artificial leg implants so as to not use regular prosthetics anymore.
Read More: Na Hyeong-Yoon: Where is the South Korean Veteran Now?